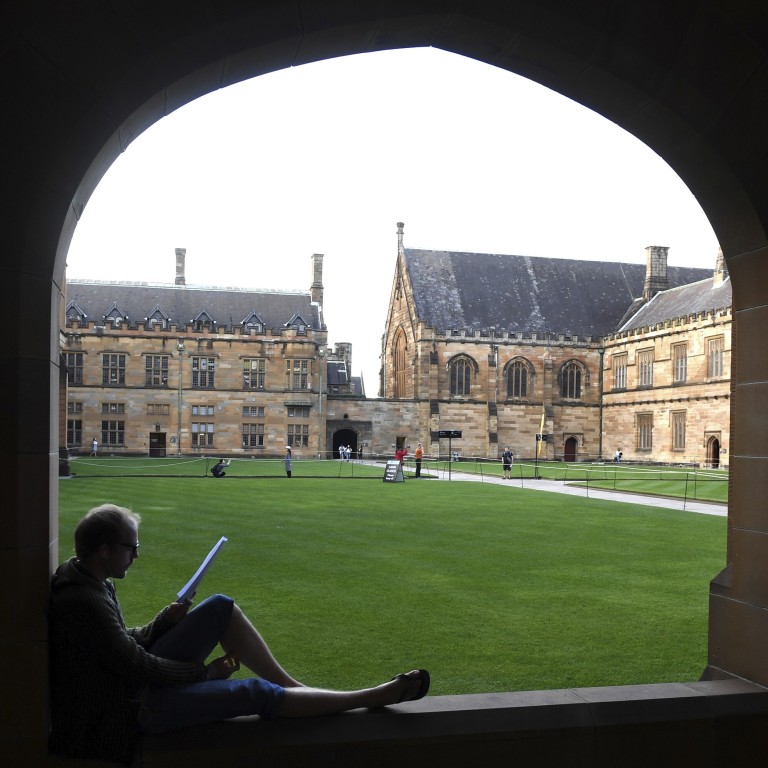 Coronavirus: Australia is reopening, but pandemic limbo remains for international students
Tens of thousands of international students who enrolled in Australian universities nearly two years ago are yet to enter the country
As they await the go-ahead, their education and mental health suffer – and so too do the revenues of a multibillion-dollar education industry
When Sovia Gill saw the news this month that
Australia
would reopen its international borders from November, she was so overwhelmed with relief that she burst into tears. But when the international student from
India's
Punjab state read the fine print, her mood quickly turned to dismay as she realised the reopening would prioritise citizens and permanent residents.
"It was so heartbreaking," said Gill, whose coursework for a masters in engineering at the University of Southern Queensland, Toowoomba, has been conducted entirely online since February 2020. "It is followed by another lollipop that students will come back next year. That's what we have been hearing for the last almost two years. I have lost all hope."
After more than 20 months of paying full fees for a limited university experience, the 23-year-old from the village of Gobindpur in Kapurthala district feels cheated and has little faith she'll get into Australia any time soon.
"I don't have stable internet or other resources here," Gill said. "It takes me several hours to download an hour-long lecture. On exam days I stay with someone in the city so I can have internet access. Since I thought this was just temporary, I kept adjusting. But another semester is about to end. I am struggling even to pass."
"My friends who got their visas months later than me are already in Canada, France, UK and the USA," she added. "I feel betrayed. I feel like we are just a source of income for them. What education we get in return doesn't concern them at all."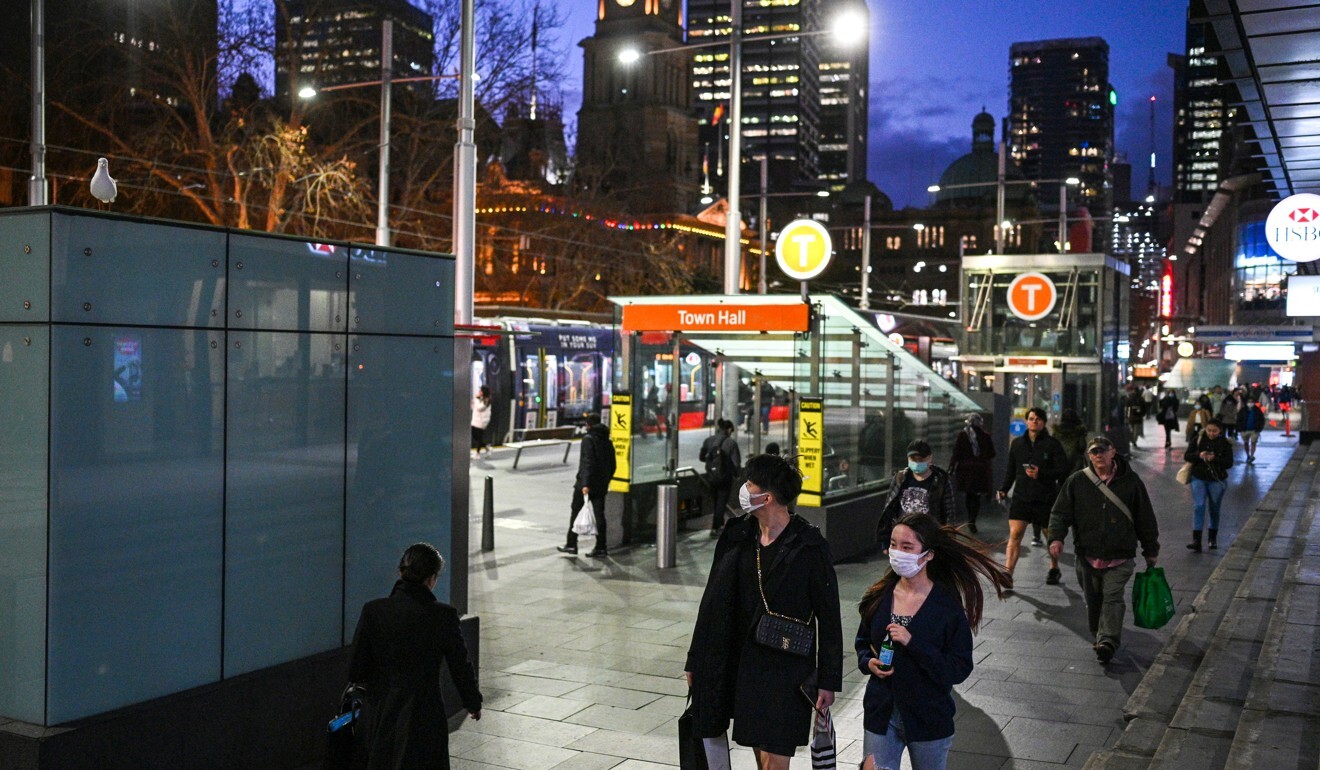 Gill is among tens of thousands of international students enrolled in Australian tertiary institutions who are anxiously waiting for an end to their pandemic limbo after nearly two years locked out of the country.
When Australia sealed its borders in March 2020 in response to the
coronavirus
, many international students such as Gill chose to continue studying through online lectures and materials.
Others deferred their studies in the hope pandemic restrictions would ease by the time the next semester arrived. About 130,000 international students are still waiting to get into Australia, according to government data.
Under Australia's planned easing of its ultra-strict border controls, international students will only be allowed into the country in limited numbers before the end of the year. Under a pilot plan approved by Canberra last month, the state of New South Wales plans to bring 500 international students into the country on chartered flights before Christmas.
The states of Victoria and South Australia have submitted similar pilot plans for federal approval that would welcome small numbers of students. Other states including Queensland and Western Australia have yet to outline any plans for bringing students back.
Education Minister Alan Tudge has said he hopes "tens of thousands" of students will be able to return next year, but has not provided any specific timetable or plan for large numbers of arrivals.
In a move clearing a major hurdle for the return of Chinese and Indian students, Australia's drug regulator this month declared the
Chinese-made Sinovac vaccine and the AstraZeneca jab
as "recognised vaccines".
China
and India account for about half of all international students, with more than 250,000 enrolments in 2020-21.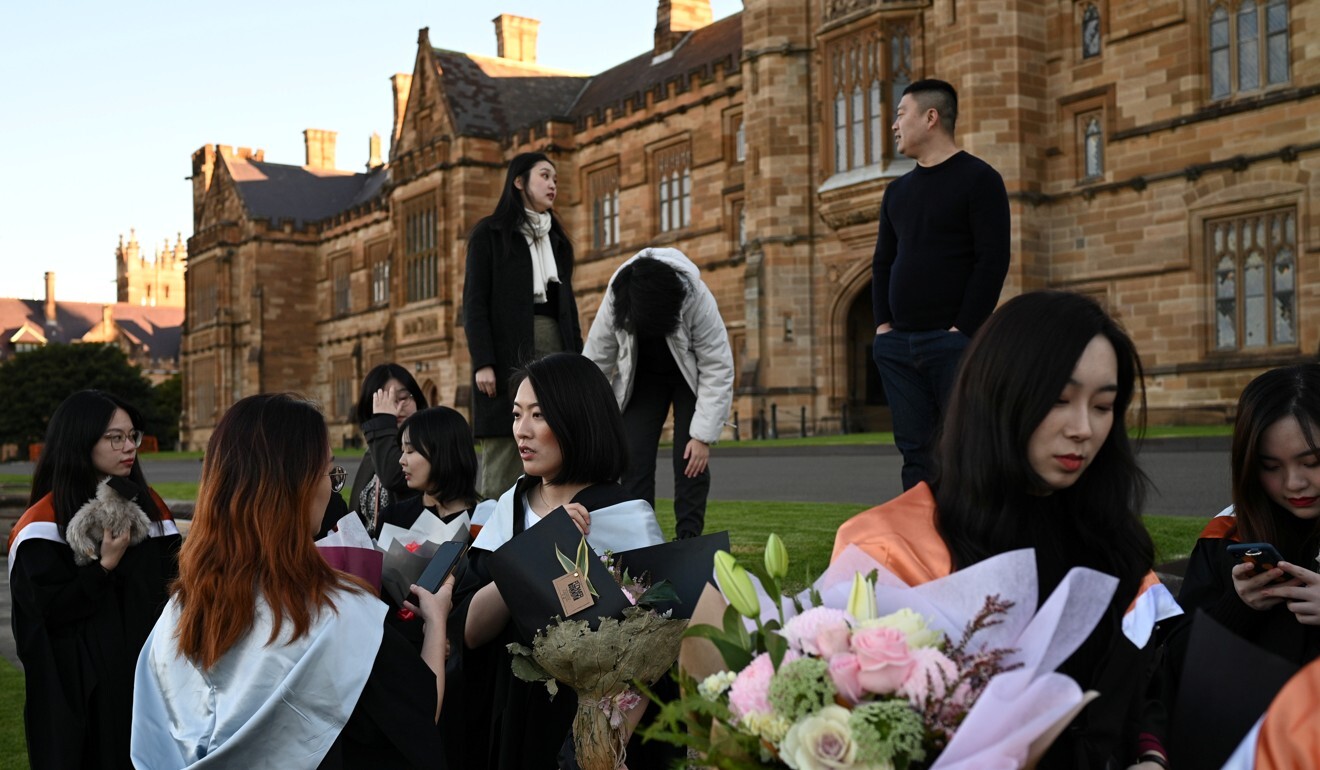 Victoria Cao, who obtained a visa in July 2020 to study finance at the University of Newcastle in New South Wales, said she had already deferred her studies four times and was frustrated to be still stuck in limbo in her native
Vietnam
.
"We still have to pay full tuition fees although we can't study on campus," Cao said. "It doesn't only affect our future career, it also affects our mental health because of waiting in hopelessness."
For years a leading export, Australia's international education sector has been severely affected by the pandemic, with revenues declining to A$26.7 billion (US$19.6 billion) this financial year, compared to more than A$40 billion in 2019.
Nearly 550,000 international students were enrolled in Australia in the 2020-21 academic year, a sharp decline from 750,000 before the pandemic hit. After China and India, students from Nepal, Vietnam,
Malaysia
, Brazil, Colombia, Indonesia, the Philippines and South Korea made up the largest share of enrolments.
Catriona Jackson, chief executive of peak body Universities Australia, sympathised with the plight of international students stranded overseas.
"It's a difficult situation for more than 132,000 higher education and postgraduate students who remain outside the country," Jackson said.
"Nonetheless, many students have commenced their studies online with the intention of coming onshore as soon as travel restrictions allow. Students have been very resilient as they continue to study online."
Jackson said universities were offering a wide range of support services to help with online tuition, financial hardship and mental help and Australia continued to be an attractive option for those abroad.
"Prior to the pandemic, we attracted scholars from more than 140 different countries, and the attractions of an Australian education remain as strong as ever – excellent universities combined with an enviable lifestyle," she said.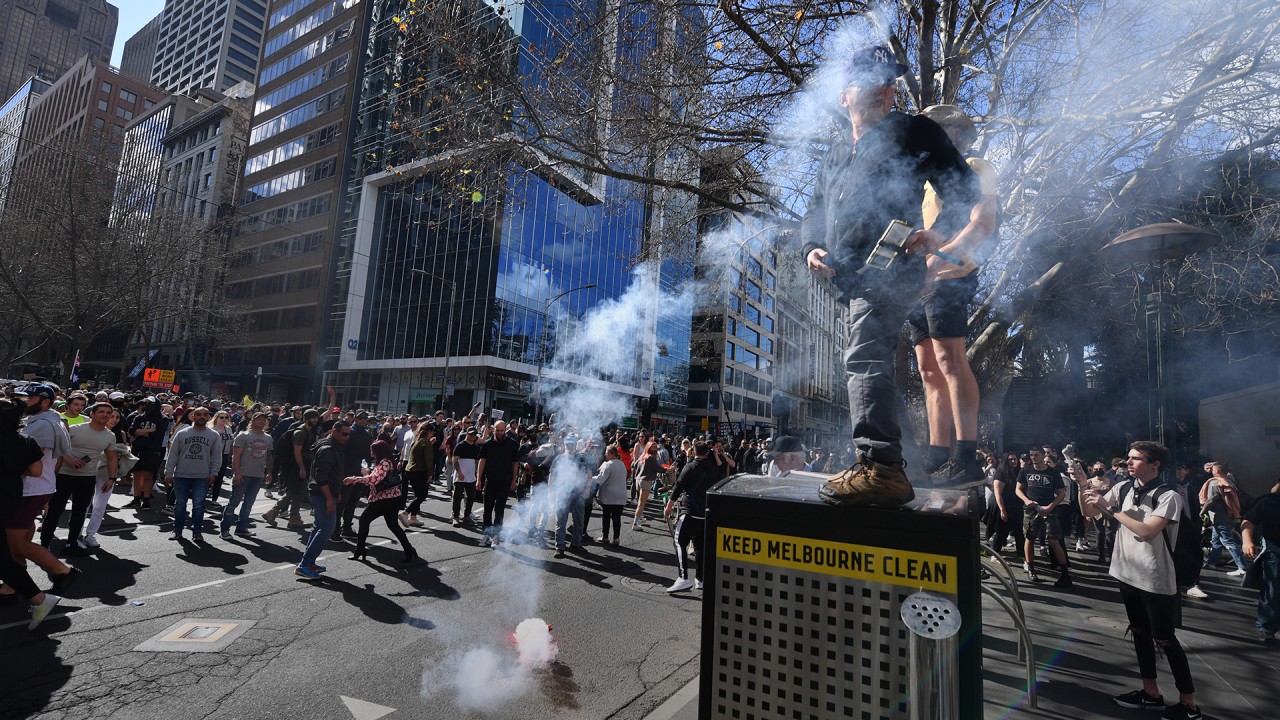 02:46
Protesters clash with police in Australia over strict lockdown rules amid Covid-19 surge
Protesters clash with police in Australia over strict lockdown rules amid Covid-19 surge
Vicki Thomson, chief executive of the Group of Eight, which represents some of Australia's top-ranked universities, said the recent announcements of pilot programmes and wider vaccine recognition should give overseas students "certainty and confidence that they made the right choice".
"[Group of Eight] universities are looking forward to welcoming international students back to campus," Thomson said. "They play an important role in our society both socially and economically, bringing much needed skills and expertise, and their contribution to our universities and the Australian community is highly valued.
The [Group of Eight] understands the frustration that comes with uncertainty, however, like all countries in the region, we want to ensure the safety of all our students, both international and domestic, along with university staff and the broader community."
For students like Ariana Bejikin Gregory, who has been waiting to step on campus at the University of Adelaide for the last 15 months, it is difficult to feel optimistic about the Australian government's plans.
"I don't believe any of their promises or assertions," said Gregory, who lives in Dhaka, Bangladesh. "They aren't displaying the actual scenario. How can an outsider feel positively if the government can't even ensure the best for its own citizens!
"I feel like a puppet, and they're the controller."
This article appeared in the South China Morning Post print edition as: International students still in limbo despite country's reopening plans