In Australia's New South Wales, a shift in messaging has lessons for Hong Kong and New Zealand in leaving 'zero-Covid' behind
After 100 days of lockdown, the state's opening up will give territories and countries across the Asia-Pacific an insight into how to learn to live with the virus
Some of the battle lies in refocusing minds from case numbers to hospitalisations and in overcoming fear, experts say
When the premier of Australia's New South Wales held a press conference to mark the end of more than 100 days of lockdown, he chose a pub as the venue and a roster of officials focused on the economy rather than public health.
"It's not just a health crisis, it's an economic crisis too," said Premier Dominic Perrottet on Monday last week, flanked by his treasurer and the head of the state's top business body. "New South Wales is leading the nation out of this pandemic."
In a surprise announcement on Friday, Perrottet said the state would scrap quarantine – including home quarantine – for all fully-vaccinated international arrivals from November 1, making it the first Australian jurisdiction to flag the return of quarantine-free travel.
"For double vaccinated people around the world, Sydney, NSW is open for business," he said.
Prime Minister Scott Morrison later said this would apply initially to citizens and permanent residents only, not tourists or temporary visa holders.
The moves illustrate a messaging shift that has taken place since Australia's most populous state hit a target of vaccinating 70 per cent of the population aged 16 and older, including redirecting focus away from daily cases of Covid-19 towards hospitalisations and deaths. The state's vaccine rollout has been the fastest among Australia's eight states and territories, with more than 80 per cent of residents fully jabbed as of Saturday, compared to about 55 per cent in least-vaccinated Queensland and Western Australia.
New South Wales' experience promises to be a test of how to prepare a population for living with the virus, offering lessons for other Australian states and countries and territories in the Asia-Pacific that adopted "zero-Covid" strategies throughout the pandemic.
Despite rising vaccination rates and a growing shift away from elimination strategies, Asia-Pacific economies that avoided mass death through strict border controls and lockdowns have struggled to make the leap to living with Covid-19, in part due to the psychological hurdle created by their minimal exposure to the virus.
"We have to help people have confidence that we can live with the virus," said Catherine Bennett, a public health expert and epidemiologist at Deakin University in Melbourne.
"We actually have no choice, for once the virus is embedded in the community, it is there to stay. Case numbers become less comparable week on week along with shifts in contact tracing and testing patterns. What matters most is serious disease and hospitalisations."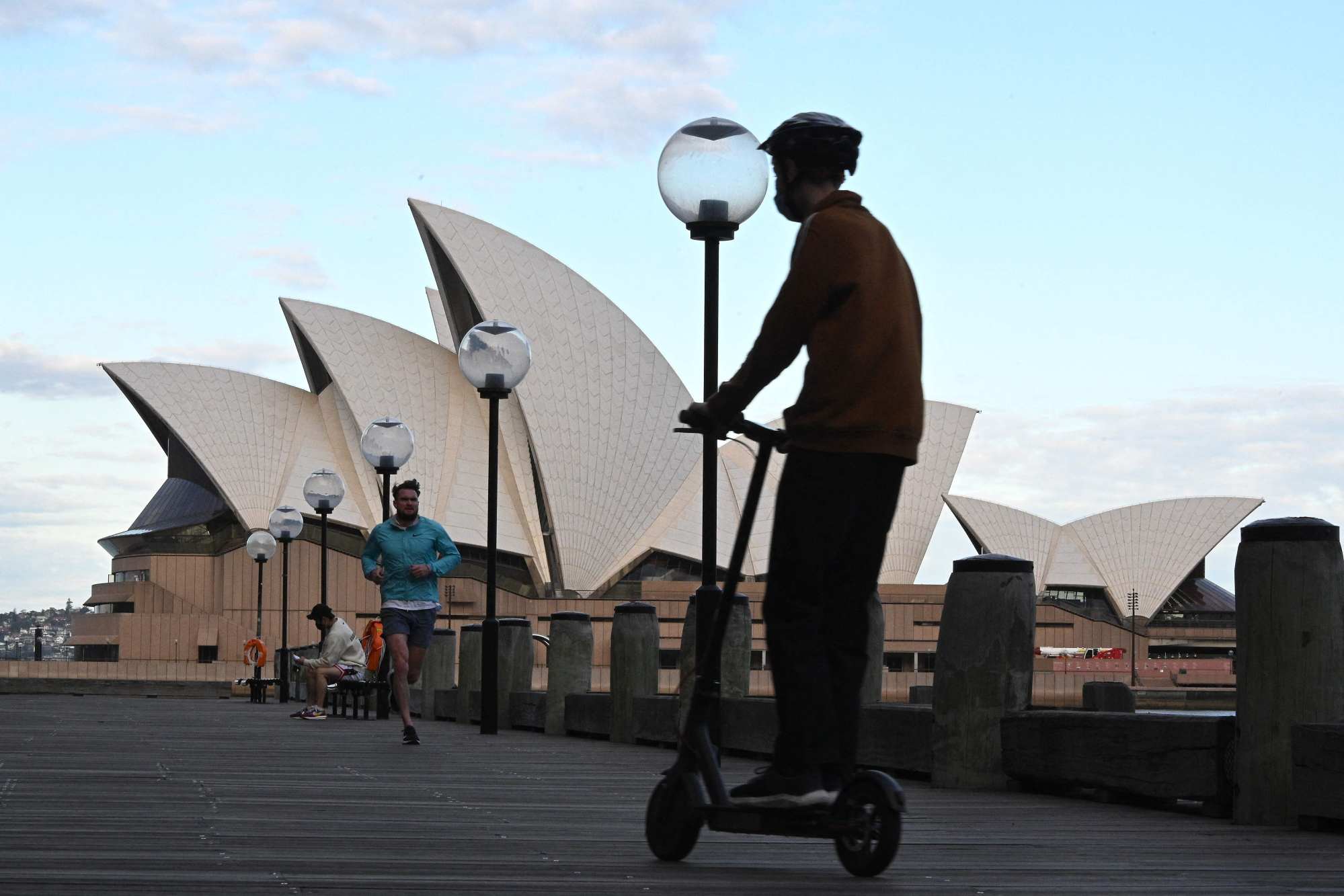 It's a situation that Singapore, the first country in the region to pledge to live with Covid-19, knows all too well. Confronted with rising cases – the majority of them mild infections – and deaths, authorities backtracked on easing restrictions around work and social interactions. While critics said the mixed messaging was fuelling public anxiety, the government's decision also reflects mixed views, with some people wanting stricter curbs and others championing a full reopening.
In
Hong Kong
, authorities have offered no timetable for easing some of the world's strictest border controls despite growing frustration among business groups and residents, instead doubling down on a "zero-Covid" strategy to align with mainland
China
.
In Australia, where the federal government has pledged to begin opening international borders from next month once 80 per cent of the eligible population is vaccinated, largely virus-free states such as Western Australia and Queensland have resisted reopening state borders before 2022.
New Zealand
, which abandoned its "zero-Covid" strategy this month amid an outbreak of the Delta variant, has flagged a staged reopening of its borders from 2022 based on individual countries' risk profiles, but has not outlined firm dates or vaccine rates for the transition.
The country's health ministry on Thursday said it was preparing for a surge in patients after modelling predicted 5,000 cases per week in Auckland and bordering Northland next year after 90 per cent of people over 12 had been vaccinated.
Although dubbed "freedom day" by its premier, New South Wales' reopening has maintained some restrictions. While bars, restaurants, shops and gyms are open, patrons must be vaccinated, wear masks and abide by capacity limits. There are promises to further ease restrictions as vaccination rates increase, including removing the requirement for face masks in office buildings.
Neighbouring Victoria, where the main city of Melbourne this month set a record for the world's longest lockdown, is expected to exit the most severe restrictions once its vaccination rate hits 70 per cent of people aged 16 and up later this month.
While welcomed by many businesses and residents, New South Wales' reopening has generated significant opposition, with rival state premiers and some medical experts accusing the premier of easing restrictions too fast.
The head of the Australian Medical Association for New South Wales warned recently that the road map could lead to "skyrocketing cases" and the reintroduction of more severe restrictions down the line. Perrottet has acknowledged cases are likely to rise, but insisted the state's health system is ready to deal with an uptick in patients. The state on Thursday reported 399 cases and four deaths.
Despite major outbreaks in New South Wales and Victoria, Australia's total case count still ranks among the lowest in the world, with fewer than 5,200 reported infections per million people, according to Our World in Data figures.
"The majority of people in Sydney and New South Wales are ready for this," said Tim Soutphommasane, a professor of sociology and political theory at the University of Sydney.
"Political leaders here have built something of a psychological runway for this moment. The first week of Sydney being reopened shows very clearly that people are enjoying their returned freedoms, some of them anyway, and for the most part are doing so with confidence. But whether the rest of the country can let go of its attachment to zero-Covid is the big question. Psychologically, many parts of the country simply aren't ready to accept that we will at some stage have to confront the virus circulating."
Fighting fear
Patrick McGorry, executive director of the Melbourne-based mental health group Orygen, said it was important for authorities to give the public confidence that it was possible to live with Covid-19.
"It's much worse than the flu and it can be obviously lethal for significant numbers of people, but it's not the bubonic plague or ebola but the level of fear in some people is at that level almost," said McGorry, who has been critical of what he sees as a lack of attention paid to a "shadow pandemic" of mental illness.
"Certainly you can't have Covid being the only factor that affects decision-making in government at the moment."
Singapore's government has also made clear it is pressing ahead with its plan to push towards normality, opening up new quarantine-free travel lanes to countries such as the United States and South Korea, even as the city-state continues to report 2,000 to 3,000 cases a day. On Thursday, two young people with underlying health conditions – aged 23 and 34 – were among the 15 fatalities reported.
In a recent speech, Prime Minister Lee Hsien Loong said Singaporeans "must not be paralysed by fear" but should be prepared to see "quite many Covid-19 cases for some time to come". This was because the majority had never experienced an infection, or were "Covid-naive", and natural population immunity against the virus was low with some risk of infection even for vaccinated people, he said.
Ooi Eng Eong, a professor of emerging infectious diseases at Duke-NUS Medical School in Singapore, said post-"zero-Covid" economies had not done enough to show the public that vaccination had turned Covid-19 into "mostly an asymptomatic infection or a mild flu-like illness."
"That it was once associated with a disease of concern as recently as last year, I think makes it difficult for many people to appreciate that the Covid-19 of today is different from the Covid-19 of 2020," Ooi said.
"I do therefore think that it may be useful to differentiate this disease into its various shades. For instance, we could differentiate patients into flu-like Covid-19, Covid-19 with warning signs and severe Covid-19, so that patients can appreciate why they are being managed differently from how Covid-19 patients were last year. It may also go to allay concerns that some members of the public now have on how the tight restrictions in these countries are now being relaxed."
Other low-Covid countries and territories in the region may be harder to convince to follow New South Wales or Singapore's lead.
On Tuesday, Hong Kong Chief Executive
Carrie Lam
Cheng Yuet-ngor claimed the city's
zero-tolerance approach
had allowed residents to live largely as normal without lockdowns, after earlier insisting in a television interview that "any fatality or increase in fatality" would be a concern.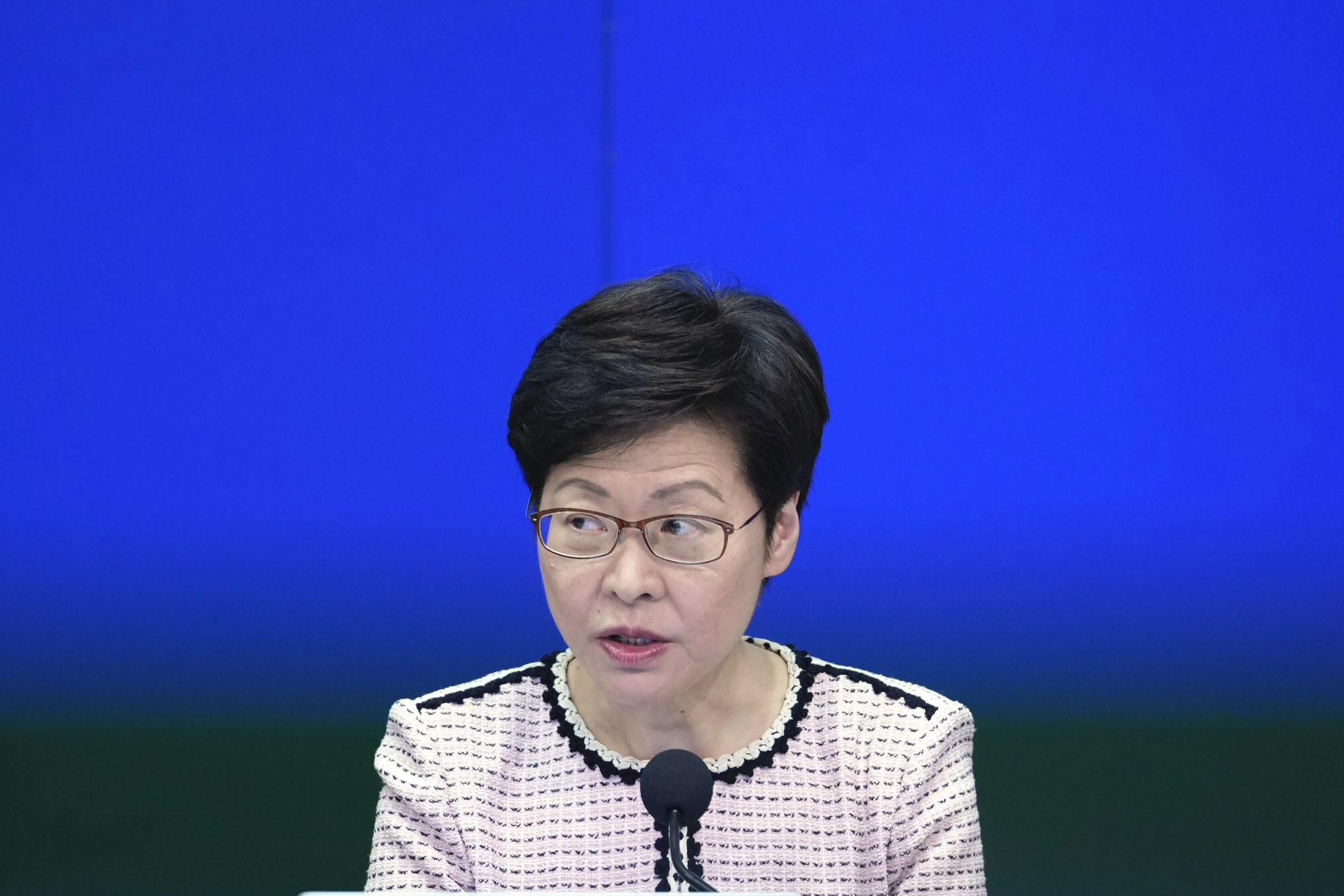 Michael Plank, a statistician at the University of Canterbury who has advised the New Zealand government on the pandemic, said major outbreaks in New South Wales and Victoria served as "cautionary tales" for New Zealand, where several dozen daily cases have been the norm since the emergence of a major Delta outbreak in August.
"Our health system is under-resourced compared to Australia's and the number of hospital admissions and ICU patients they have had recently would risk overwhelming our hospitals if they happened here," Plank said. "So, for now at least, cases are still extremely important because they inevitably translate into hospitalisations."
Plank said that while the abandonment of the "zero-Covid" policy had started to change people's thinking, the country was right to be highly cautious.
"I think this is causing a shift in people's mindsets – we've seen an increase in the number of people getting vaccinated in response to this," he said. "But I would argue that in some countries, mindsets have shifted too much."
Ben Cowling, an infectious diseases expert at the University of Hong Kong, said Hong Kong was taking a gamble with a policy that assumed the Delta variant could be kept under control.
"If you can't control it, then it's actually quite dangerous," Cowling said.
Cowling said the city's current policy could ultimately result in more deaths than a planned exit from isolation.
"If we're not in control, it's really unstable," he said. "On one hand people don't want to get vaccinated because there's no risk, but on the other hand, as soon as it starts spreading, which could be anytime, we're going to need it."
"I think, for Hong Kong, the safer choice is to do things that are still in our control, which means setting a timeline to relax the policies in the coming months, explaining what needs to happen as part of that process."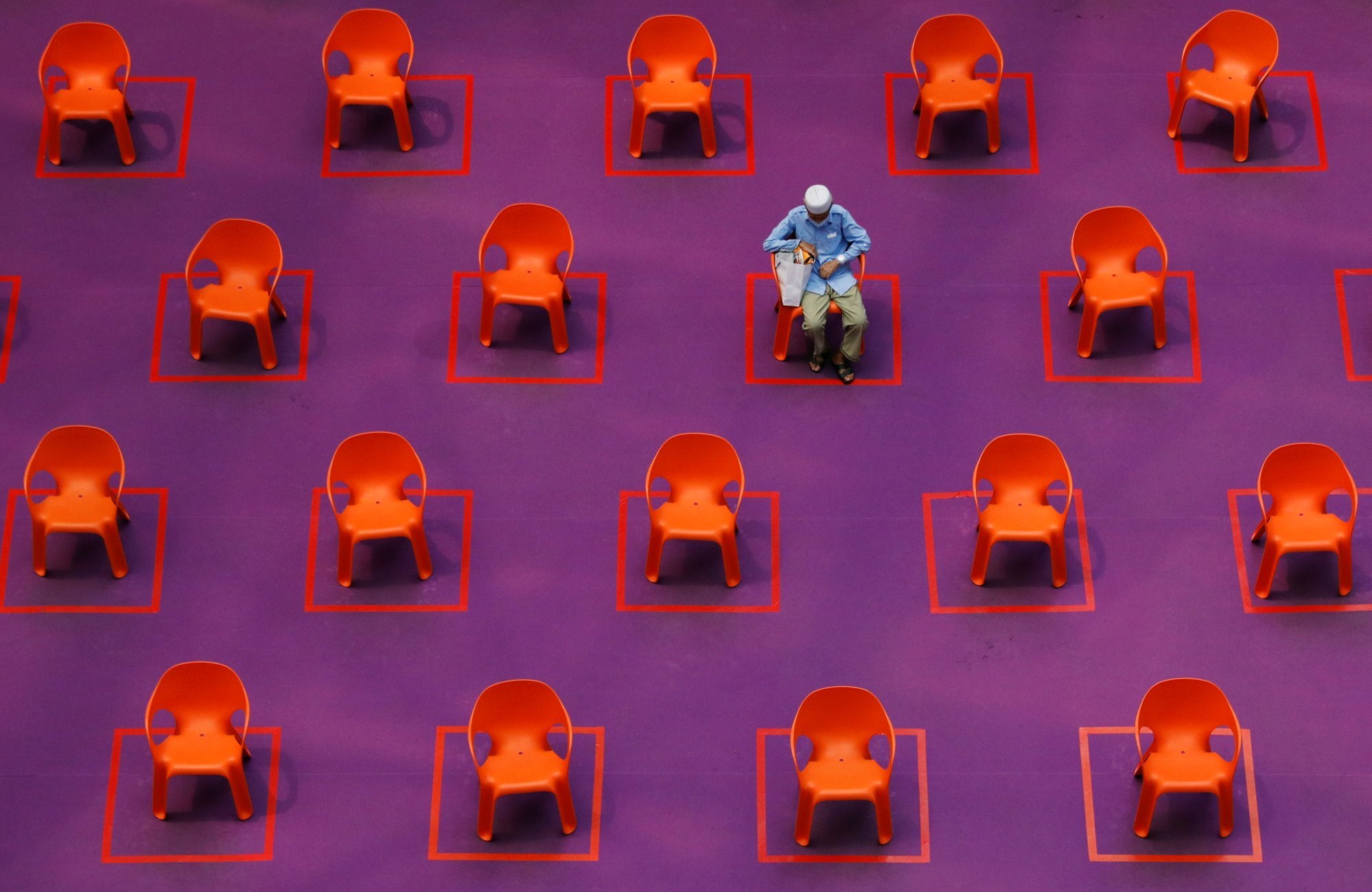 Cowling added that the moderate measures used to control past outbreaks in Hong Kong would not work against the Delta variant.
"The Hong Kong government, if they are imagining they are in control, they must be planning to do total lockdowns, total everybody-stay-at-home orders and everybody getting repeatedly tested every few days - like they do in Macau basically - and that's going to be tough to sell to the Hong Kong population."
Roberto Bruzzone, co-director of the HKU-Pasteur Research Pole in Hong Kong, said populations in "zero-Covid" jurisdictions had been falsely led to see the coronavirus as equivalent to ebola or the plague.
"I may repeat myself, but nobody has objected to the 500-1000 influenza related deaths every year in Hong Kong and now we are told that even one death from Covid is unacceptable," he said.
Bennett, the Deakin University epidemiologist, said that for Australia there was no going back.
"The Covid-zero approach was a safe holding pattern till the vaccines were rolled out, but also contributed to slow uptake," Bennett said. "Those areas with outbreaks have much higher vaccination rates and are ready to transition. The other states will come on board eventually, but in the meantime we all have a lot to learn from New South Wales over the next few weeks as they move through these next phases."