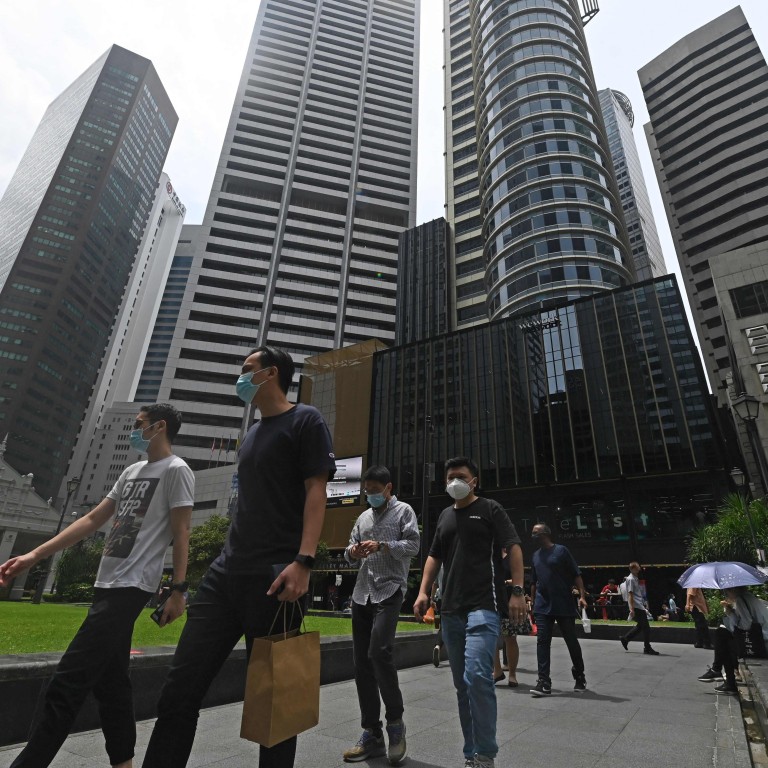 Coronavirus: Singapore to restrict workplace access for unvaccinated employees
From January, unvaccinated employees who haven't had Covid-19 in the past 270 days must undergo testing to access the workplace
The rules represent some of the most forceful on vaccinations in Asia, and come ahead of US plans for a similar 'get vaccinated or get tested' mandate
Singapore
will require all workers to be vaccinated against
Covid-19
or get tested regularly to enter the workplace starting next year, officials said on Saturday as they cited the risk posed by unvaccinated residents despite the country's high inoculation rate.
From January 1, employees who have not been vaccinated must undergo an antigen rapid test administered by a health ministry-approved provider every day they need to access the workplace, as negative results are only valid for 24 hours.
Those who have recovered from Covid-19 within the past 270 days will be exempt from daily testing.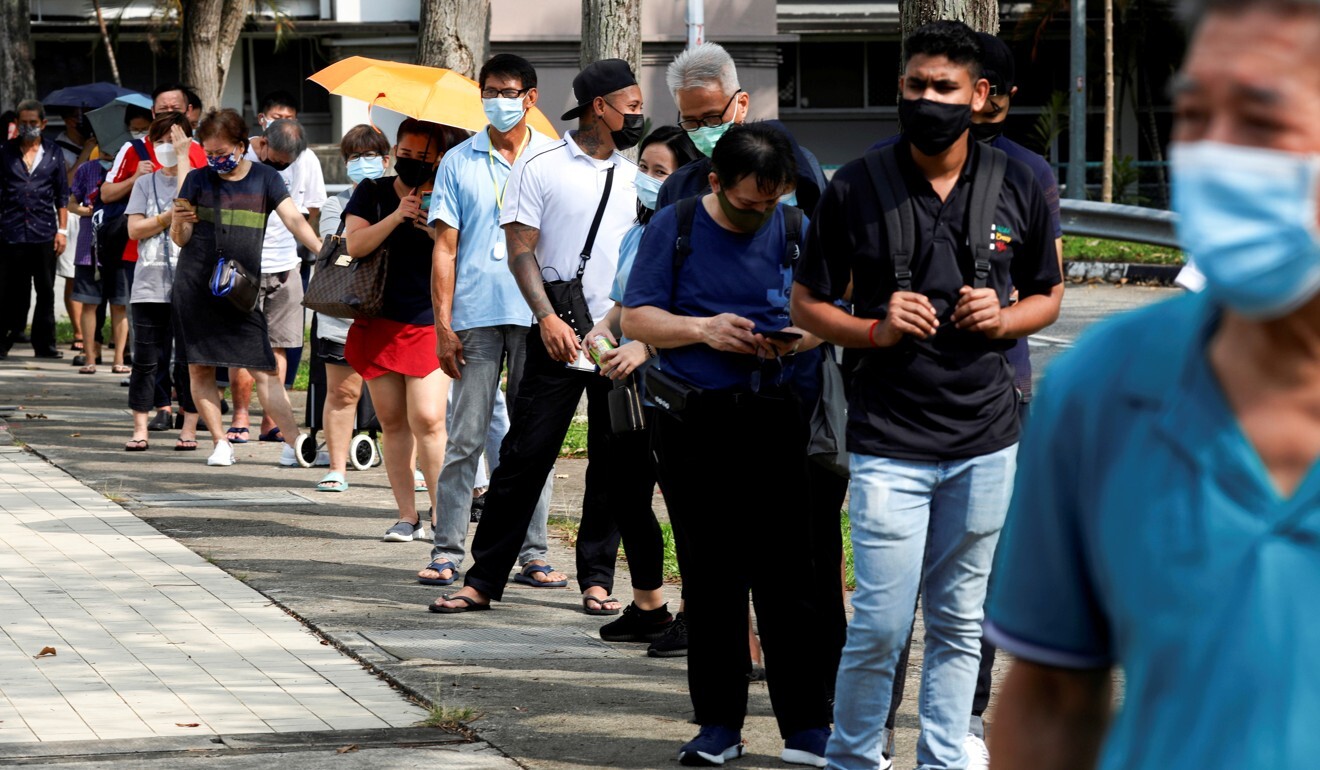 Similar rules covering the public, health care and food and beverage sectors were rolled out by the city state from October 1.
Put together, the measures represent some of the most forceful on Covid-19 vaccinations in Asia, and come ahead of the
United States
' plans for a similar "get vaccinated or get tested" mandate for the private sector.
Singapore's Trade and Industry Minister Gan Kim Yong, one of three co-chairs of the government's Covid-19 task force, said authorities were seeking the help of employers "in encouraging their unvaccinated employees to get vaccinated, as soon as possible".
About 96 per cent of Singapore's workforce has been fully vaccinated, leaving just 113,000 unvaccinated employees. Some 84 per cent of the country's 5.5 million residents have been vaccinated in total.
Meanwhile, the government also announced it was now including Sinovac jabs in its national vaccination programme. Previously, Singapore only offered Pfizer-BioNTech and Moderna shots to residents free of charge under the programme. Those vaccinated with Sinovac jabs would have to take three doses.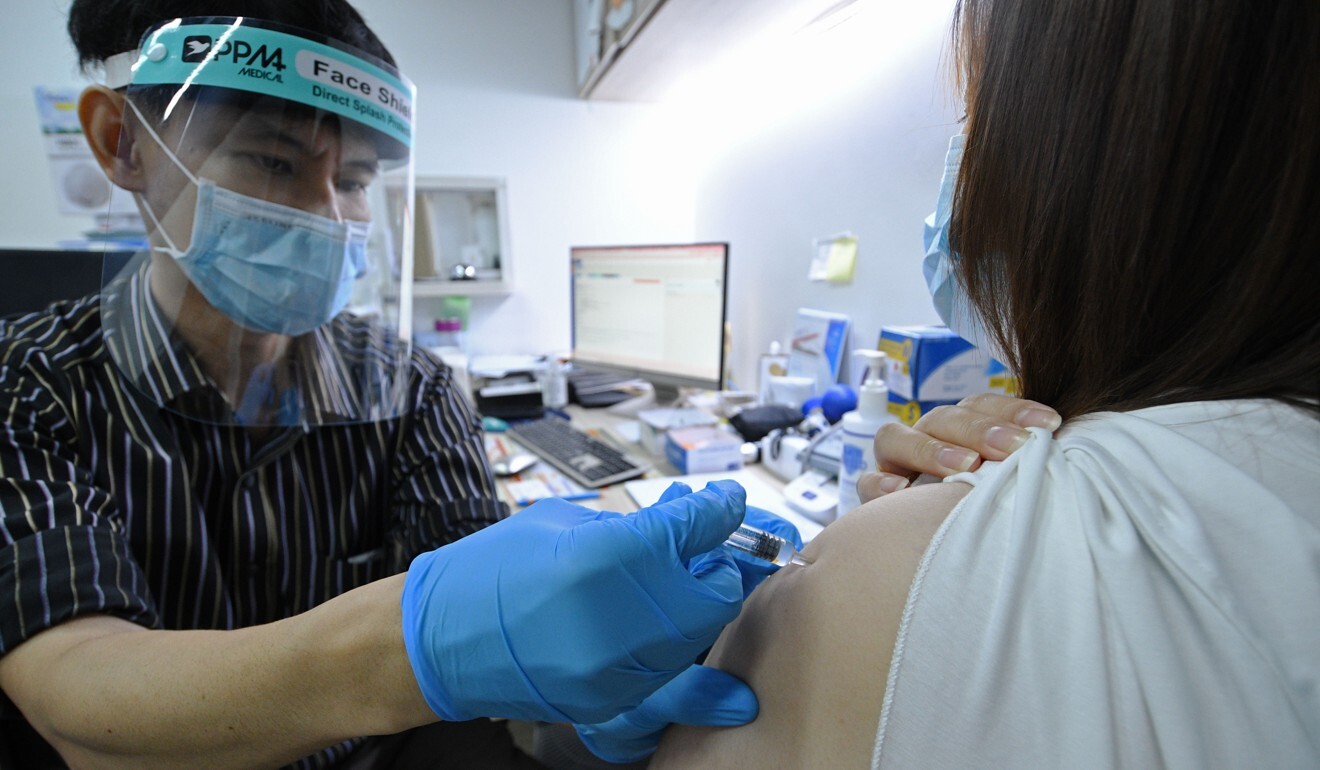 In the press conference, ministers also acknowledged and sought to quell frustration about extended restrictions.
Last Wednesday, the government announced that restrictions set to end on Sunday – including limiting dining to just people in pairs and setting work from home as a default –
would be extended until November 21
.
Health Minister Ong Ye Kung sought to reassure the public that the city state would fully reopen eventually, saying that the multi-ministry Covid-19 task force shared "all these desires" while adding that during the current transition period "the inconsistencies, and then the confusion across settings, is a very difficult problem to solve".
He explained that Singapore was taking the middle ground between the extremes of locking down and reopening fully – an approach that would inevitably "give rise to comparisons and then perceptions of inconsistencies" as some activities are restricted while others are allowed.
"Live with some inconsistencies, then we can tackle the real challenges, which is how can we progressively reopen while keeping severe disease incidence rate and death rates as low as possible," he said.
The task force said it would consider easing some measures if the number of cases in the community decreased week on week, and if the pressure on hospitals and intensive care units "remains stable". There are currently 57 people in intensive care.
Under such an easing of restrictions, team sports would be allowed to resume in groups of no more than five, some school activities would restart and people from the same household would be able to dine out in groups of five.
This article appeared in the South China Morning Post print edition as: Singapore to make daily tests mandatory for unvaccinated workers entering offices