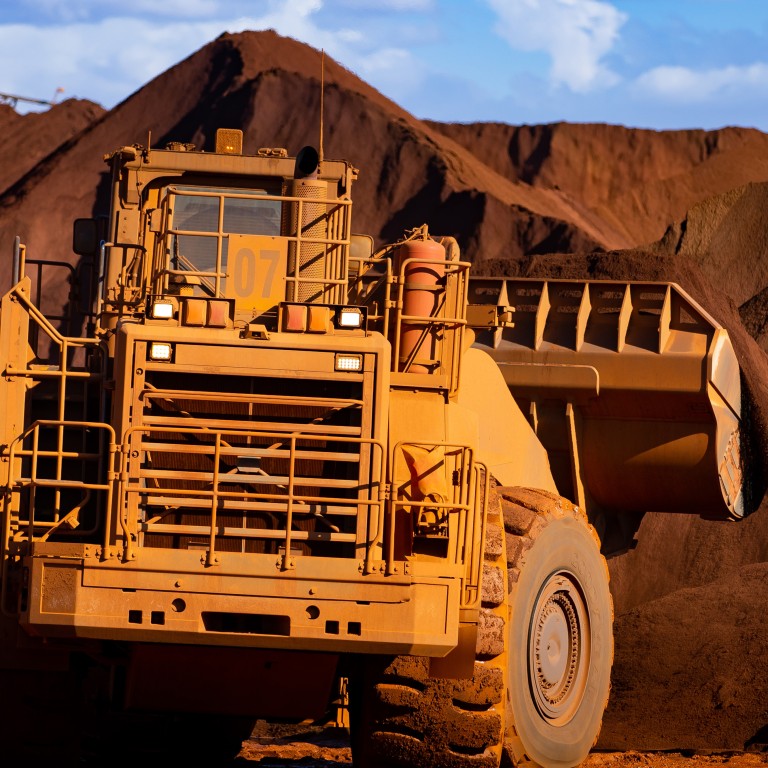 Australia's Morrison cut a climate deal ahead of COP26 but this fossil fuel giant's path to net zero isn't going to be smooth
Australia is the world's largest exporter of iron ore and coking coal, with its resources sector supporting more than 260,000 jobs
Polls show most Australians back climate action, but many regional communities fear the impact a transition from fossil fuels would have on their way of life
Australia's journey to the COP26 climate summit in Glasgow was so rocky that until recently, there were question marks over whether Prime Minister Scott Morrison would even attend.
Despite intense international lobbying, including from allies such as the
United States
and
Britain
, Morrison defied pressure to increase the country's target of reducing emissions by 26-28 per cent below 2005 levels by 2030.
Morrison's compromise of pledging to sign on to net zero emissions by 2050 was itself a tough sell at home, requiring him to overcome the fierce resistance of rural MPs in his coalition government.
In exchange for the support of Deputy Prime Minister Barnaby Joyce's National Party, Resources Minister Keith Pitt from the Nationals is set to be elevated to cabinet.
The net zero target will not be enshrined into law and the government will achieve it largely through increasing the use of low-emissions technologies, including clean hydrogen.
Reactions elsewhere were muted. COP26 President Alok Sharma said in a tweet he hoped "Australia will build on this by submitting a more ambitious 2030" target at the summit.
Former Australian Prime Minister Turnbull, who is also attending COP26, said Morrison had missed an opportunity to set out more aggressive curbs and be a global leader in clean energy.
"If a wealthy country like Australia is not going to take serious action to cut emissions, then other countries will say, well, why should we bother to?" said Turnbull, who was ousted by his party in 2018 when lawmakers opposed a planned energy policy, to Bloomberg Television.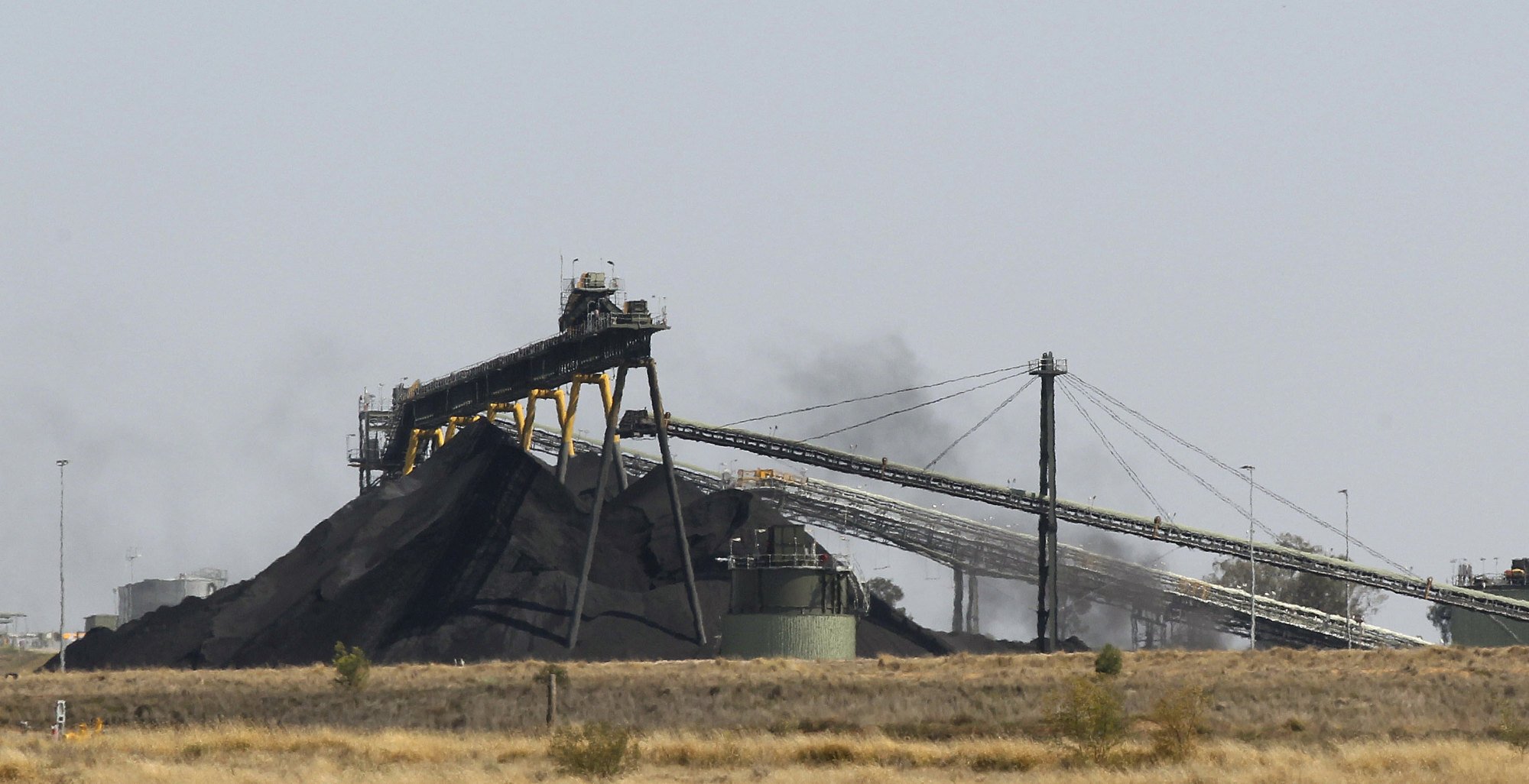 Third rail
For decades,
climate change
has been the third rail of Australian politics, fuelling divisions and derailing careers like perhaps no other issue.
Australia is the world's largest exporter of iron ore and coking coal, with its resources sector supporting more than 260,000 jobs, many of which are located in far-flung areas with few economic opportunities.
In 2021-22 alone, resources and mining exports are expected to earn a record US$349 billion, driven by strong demand in
China
and other Asian countries, according to the Department of Industry, Science, Energy and Resources.
"Australia's fossil fuel industry has an outsize influence on Australian politics and this, in large part, explains why climate policy has been so vexed," said Tim Stephens, an expert in environmental law at the University of Sydney.
"Also of relevance is the power of News Corp which controls over 70 per cent of Australia's print media and has for decades questioned climate science and opposed policies to address
climate change
."
Attempts to take action on climate have cost a string of prime ministers and other high-profile politicians their jobs, including Morrison's predecessor Malcolm Turnbull, fuelling a policy inertia that has repeatedly left the country isolated on the international stage.
Under John Howard in the early 2000s,
Australia
was the only major country besides the US to fail to ratify the 1997 Kyoto Protocol. In 2014 under Tony Abbott, the nation became the first in the world to repeal a carbon-pricing scheme.
"Australia has always struggled to act on
climate change
because it is structurally reliant on fossil fuels, for both domestic consumption and in terms of export earnings," said Kate Crowley, an associate professor of public and environmental policy at the University of Tasmania. "We have struggled to see past that, and to make early changes to renewables."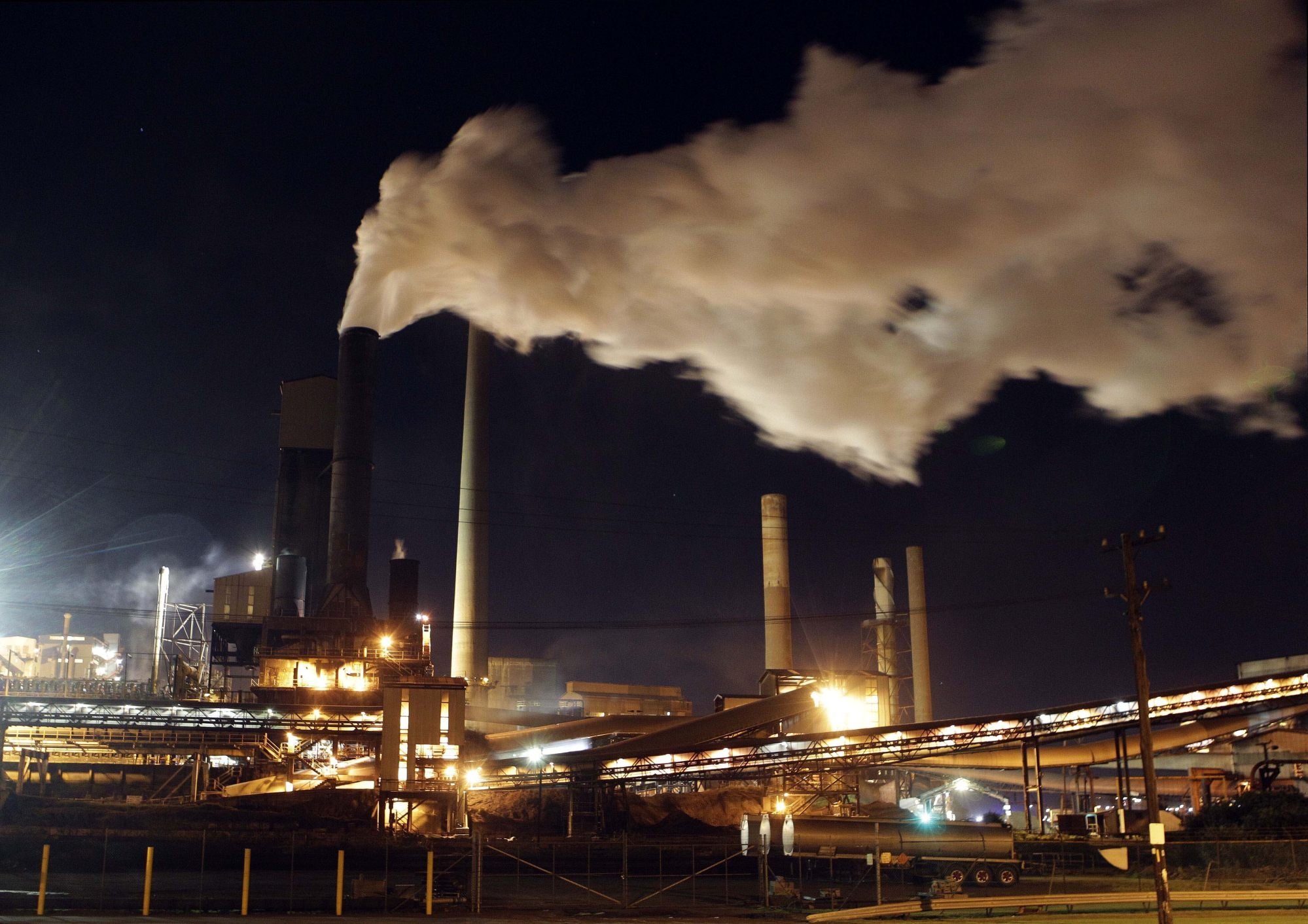 Australia's climate targets lag well behind those of developed countries such as the US and Britain, which have pledged to cut emissions by 52 per cent and 68 per cent, respectively, below 2005 levels by 2030.
In the UN's latest Sustainable Development Report, Australia was ranked last for action on
climate change
among more than 170 countries examined.
Although polls show most Australians support bold action on climate change – including strong majorities in favour of carbon pricing and a ban on new coal mines – many regional communities fear the impact that a transition away from fossil fuels would have on their way of life.
Amid coalition negotiations in the weeks leading up to COP26, Joyce, whose regionally-focused party shot down changes to the 2030 target, described the shift to renewables as a "titanic change to where our nation is going" that called for due diligence.
Sue Moore, the mayor of Singleton, a town in the coal-dependent Hunter Region of New South Wales, said resistance to climate action in regional Australia came down to people's livelihoods.
"It simply all comes back to where their jobs will be," Moore said. "On top of our residents, we have 8,000 people who travel to our area each day for work, either in mines or associated industries. These people come from all areas of Hunter. Renewables are not going to deliver that level of replacement jobs."
Shifting momentum
Nonetheless, momentum has shifted in favour of doing more on climate.
Big business groups and even mining industry bodies such as the Minerals Council of Australia have all thrown their weight behind the target of net zero emissions by 2050.
In a move that caught many by surprise, News Corp, which is known for airing voices sceptical of climate change, earlier this month launched a campaign to put Australia "on a path to a Net Zero future that will not just benefit the environment but benefit our economy, create jobs and save households money".
Before pledging his support for net zero emissions by 2050, Morrison as Treasurer in 2017 famously brandished a lump of coal in parliament to mock the opposition's supposed aversion to fossil fuels.
"Fears about the economic downside of acting on climate change were stoked in the political contest," said Frank Jotzo, director of the Centre for Climate and Energy Policy at Australian National University's Crawford School of Public Policy.
"Now, however, it is becoming more apparent that Australia also has an economic upside in a low-carbon world economy, as a potential large supplier of energy and energy intensive commodities based on wind and solar power," he said. "The mining industry may also benefit in the global shift to low-emissions systems."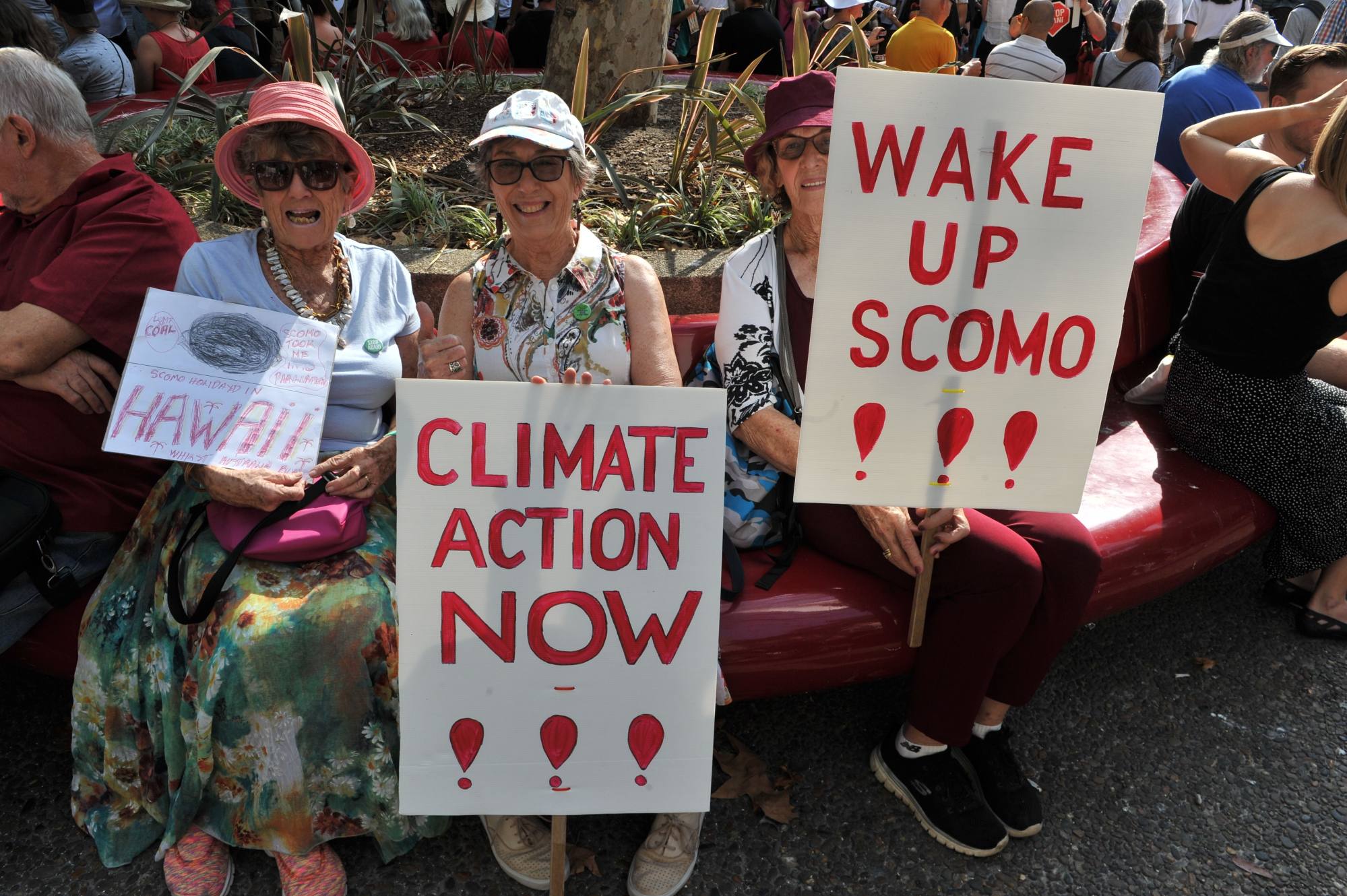 Even so, climate experts' expectations remain low.
Crowley, the University of Tasmania professor, said she expected Australia to do the "bare minimum" on climate.
"It will, at best, declare a symbolic commitment to net zero emissions by 2050, something which most countries agreed to in 2015 when signing the Paris Agreement," she said. "It will attempt to maintain an economic interest in coal while appearing to move beyond it."
"Clearly it should do much more," Crowley added. "It should legislate for net zero emissions by 2050, and for at least a 60 per cent reduction in emissions by 2030."
Additional reporting by Bloomberg