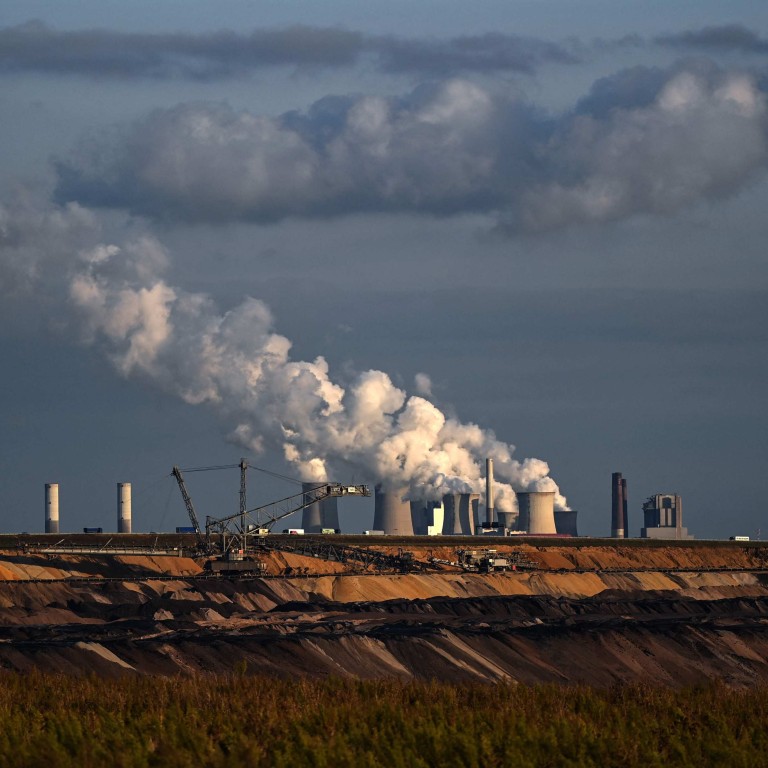 COP26: is carbon pricing the climate change silver bullet world leaders would like you to believe?
It's the oven-ready solution governments hail as key to reducing emissions. But with countries' tariffs varying widely, and nearly all far below the level needed to limit global warming to less than 2 degrees Celsius, is it just political convenience?
Sceptics say carbon pricing is likely to have only a marginal effect – and that's why it's so popular, even among Big Oil companies like Exxon. Others take a glass half full view
If there were a climate policy equivalent of an oven-ready casserole for world leaders to take to this week's climate talks in Glasgow, it has to be their carbon-pricing strategies.
While a handful of experts continue to caution against an over-reliance on market mechanisms to slow
climate change
, that has not stopped governments from hailing carbon pricing as the single most important way of reducing emissions.
Whether through a carbon tax, where a fixed price is paid per tonne of greenhouse gas, or a cap-and-trade programme – which puts a cap on sectors' and firms' emissions – the mantra is the same: putting a price on carbon will provide the vital nudge towards lower-carbon alternatives.
A
United Nations
handbook on carbon taxation released this week said of 64 "carbon pricing instruments" being implemented globally, 33 were carbon taxes applied primarily at the national level.
Indonesia, whose President
Joko Widodo
is attending the UN
Climate Change
Conference, also known as COP26, this month indicated it planned a carbon tariff of approximately US$2.10 per tonne of carbon dioxide equivalent (CO2e).
Singapore, the first Southeast Asian nation to implement a carbon tax, meanwhile signalled it planned to raise its US$3.70 tariff per tonne, which Finance Minister Lawrence Wong said was "too low". The present tariff, effective from 2019 to 2023, is applied on firms that emit 25 kilotonnes of CO2 or more a year.
Neighbouring
Malaysia
is planning to implement a hybrid model of carbon pricing that involves both a tax and a domestic cap-and-trade system.
China, the world's biggest emitter, started operation of its emission trading system in July with an opening price of 48 yuan (US$7.51) per tonne.
The
United States
and
India
, the world's second and third biggest emitters respectively, currently do not have national carbon pricing mechanisms, though some members of President
Joe Biden's
Democratic Party are keen on implementing a carbon tax.
Carbon prices are currently disparate because national governments set the levels based on their own internal metrics, with caution exercised to avoid political backlash if rates are set too high too quickly.
Most rates are well below the US$40-US$80 a metric tonne range that the World Bank says is required to achieve the
2015 Paris Agreement's
goal of limiting
global warming
to less than 2 degrees Celsius above pre-industrial levels.
Proponents of carbon pricing are hoping that key emitters, especially among the developed economies, will band together during Cop26 to set a minimum carbon price.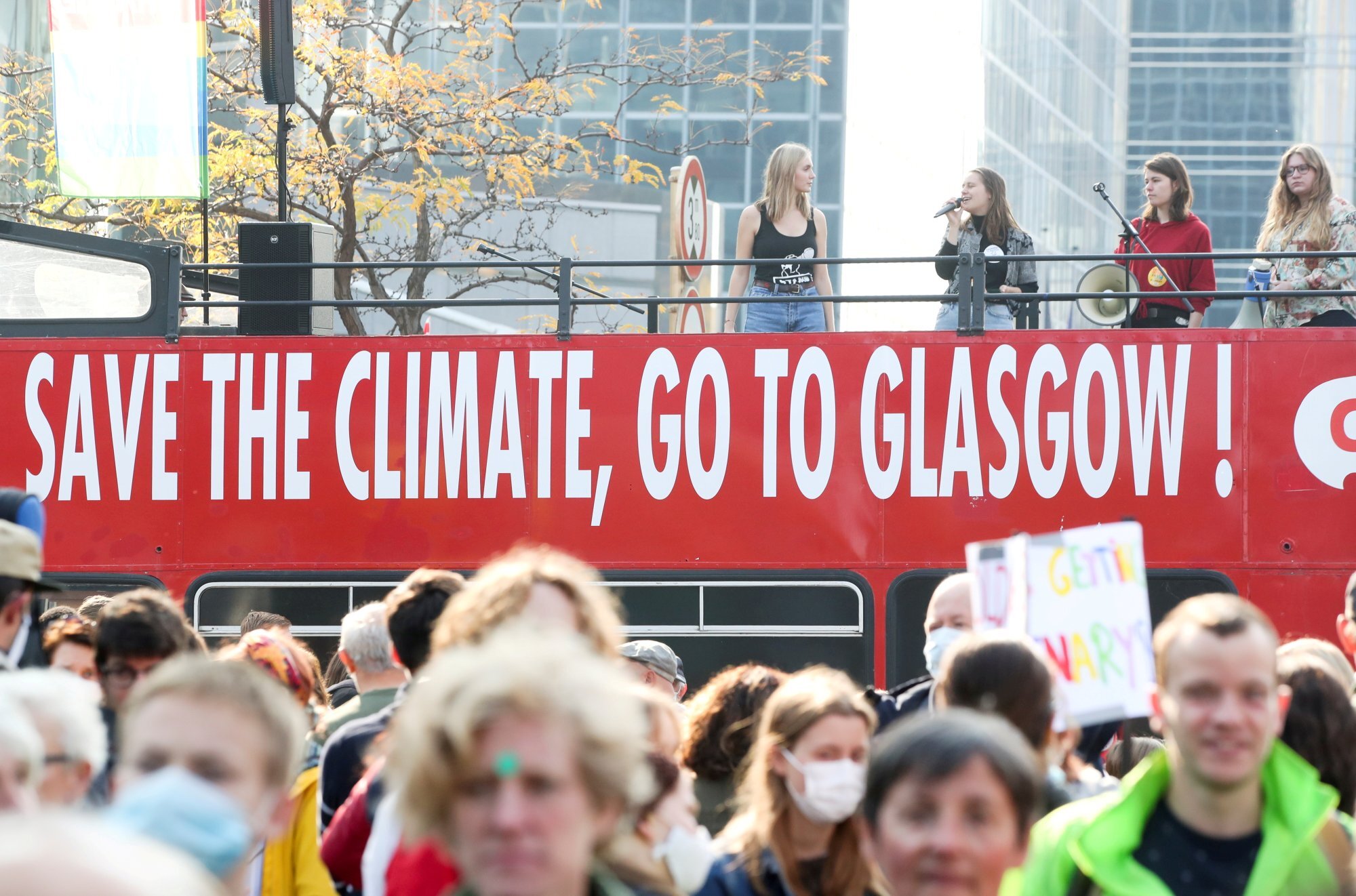 Businesses are rallying behind the strategy, too.
Key corporate sector lobby groups in the US, Europe, Australia, Canada and Mexico this week jointly called on governments at the COP26 summit to agree on a "effective and fair" level for carbon pricing, the Financial Times reported on Thursday.
Jessica Green, an associate professor of political science at the University of Toronto who studies climate governance, told This Week in Asia that part of the current effusiveness about carbon pricing in general was down to the "political convenience" of the mechanisms.
"Governments can say 'look, we are doing something. We put a price on carbon'… there are a lot of people who are pushing for the commodification of carbon as the way to make capitalism commensurate with decarbonisation," Green said.
MINIMUM PRICE, THEN WHAT?
So just what kind of effect will there be if, on the off-chance, some major emitters do agree on a minimum global carbon price during the summit?
Alice Pirlot, a research fellow at Oxford University's Centre for Business Taxation, said the immediate consequence would be some degree of limiting what is known as carbon leakage, whereby a country's climate policies lead firms to relocate to other parts of the world where they can continue to pollute at low cost.
"It's the same reason you have carbon pricing mechanisms at the domestic level… it gives you an incentive to reduce your greenhouse gas emissions, and you will reduce your greenhouse gas emissions where it is the most efficient to do so," Pirlot said.
An agreement on the need for a minimum carbon price is just one aspect of the battle that lies ahead, however.
Subsequently, there will undoubtedly be debates over the level of the benchmark price, and the extent of concessions or transfers that developing countries should be granted as a result of the new standard.
The current global gap on carbon taxes spans from Indonesia's proposed US$2.10 tariff - to be imposed on coal power plants starting next year - to Sweden's US$137, the world's highest carbon price.
The International Monetary Fund this year said the average global carbon price, now at just US$2 per tonne, needed to reach U$75 a tonne by 2030 to meet the Paris Agreement goals.
"Maybe we will need some form of redistribution from developed countries to developing countries … that question is also central to the negotiation of a minimum carbon price," Pirlot said. "I think you cannot just stop the discussion of the carbon tax rate. We need to go a bit further and ask questions like, do we need some transfers between countries?"
REAL AMBITION OR FALSE SOLUTION?
Despite the growing global momentum for carbon pricing, Green, the University of Toronto professor, is among sceptics who believe it may have a marginal effect in addressing
climate change
.
Her quantitative evaluations of carbon pricing policies around the world since 1990 showed that both cap-and-trade and carbon taxes reduced emissions "generally between 0 to 2 per cent per annum".
Green suggested the persistence of carbon prices remaining below the required level - even if they were incrementally raised - meant their effect was likely to remain limited.
"The reason that the current prices aren't high enough is not that people are stupid … It's because there are powerful interests that are trying to make sure that the price is not high enough," Green said.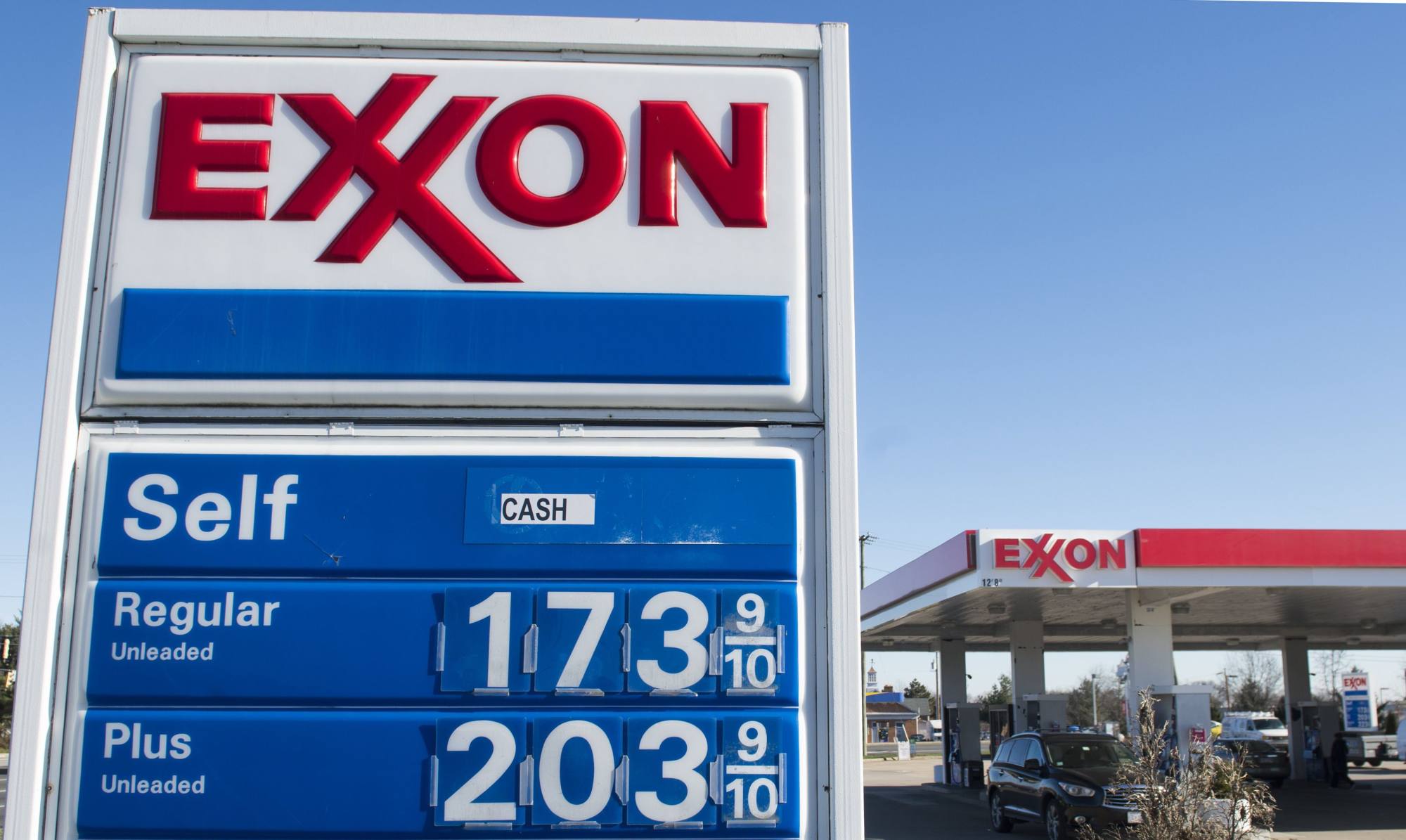 "The quintessential example is when Exxon said, 'oh yeah, we are going to get behind the carbon price'," said Green, referring to Exxon Mobil, one of the world's largest publicly held oil companies. "And if you look at Exxon's business activities, they are not interested in decarbonising at all. They are interested in wringing the last dollars out of the fossil fuel industry … so the fact that they are backing [carbon pricing] suggests that it's not a costly policy. It's not one that's going to change their business model."
Green said the more credible solution to cutting carbon emissions remained in government investment and "old fashioned industrial policy" that promoted clean energy.
"We need huge investments in public transportation, electrification and in housing — and those are not going to come from the private sector," the professor said.
Pirlot, the Oxford University environmental tax expert, said she was firmly in the "glass half full" camp when it came to the efficacy of carbon pricing.
"Even if we don't reach 1.5, even if it's 1.6 or 1.7 or 1.8 degrees, it's way better than doing nothing and getting two-plus or three degrees compared to pre-industrial levels," Pirlot said.
Additional reporting by Reuters