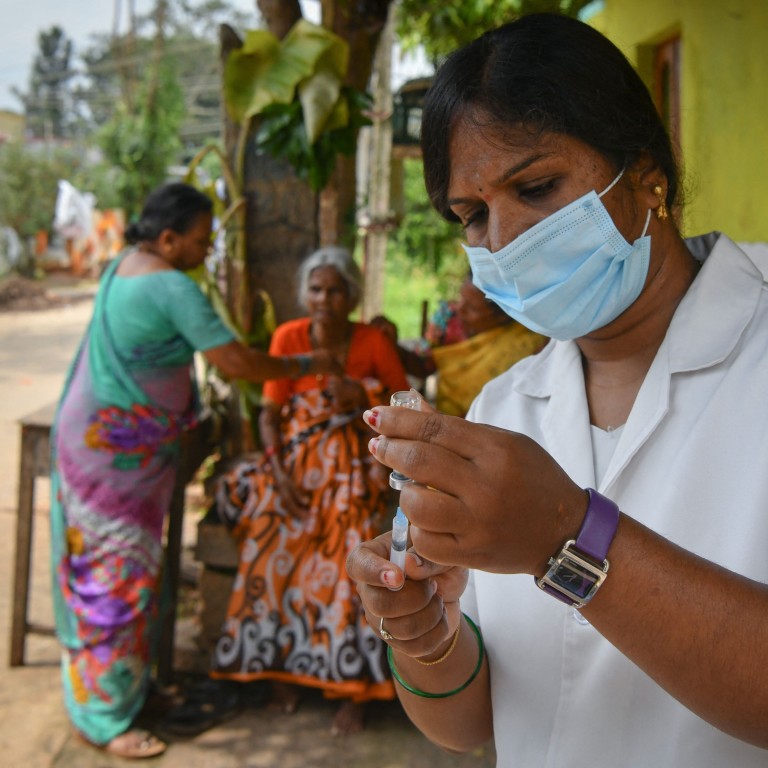 Coronavirus: India knocks on doors, ropes in religious leaders as 'vaccine truants' hold off on 2nd dose
Some 103.4 million partially-inoculated Indians are slowing down the country's bid to fully vaccinate 1 billion people by the end of the year
With daily cases declining and doctors saying India is unlikely to have a third wave of infections, many people have become complacent, health workers say
Overweight and diabetic, Kavita Menon almost died of coronavirus-related complications in the early days of
India
's catastrophic second wave of infections earlier this year.
"One day, my condition was so bad that my husband brought my son and daughter to me at the hospital to say their goodbyes," she said. "It's a miracle I survived."
Menon, 42, works as a part-time maid and her husband as a driver in a newspaper office. Both have received one
Covid-19 vaccine
dose, but even though the second shot was due around early October, they still have not been fully immunised.
"I don't want to lose out on a day's wages by taking time off to go to the vaccination centre," she said. "Neither does my husband, whose salary was cut recently. And the cases are so low that the virus is no longer so frightening."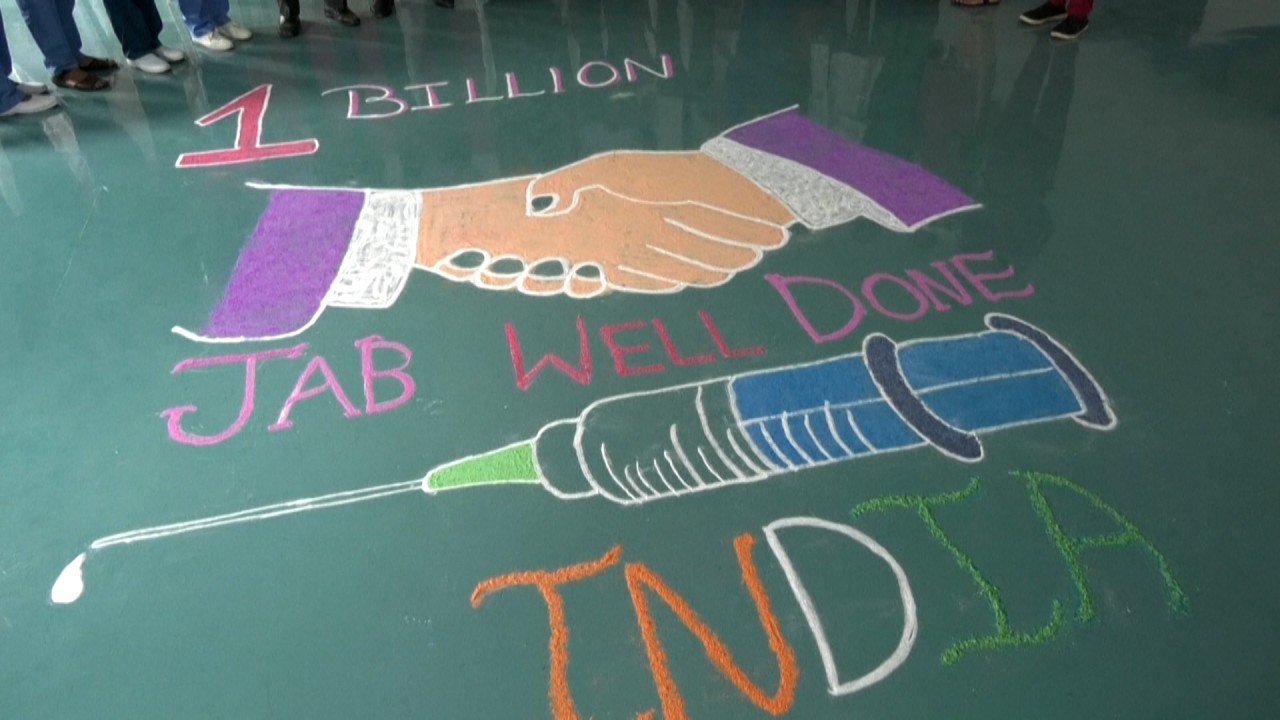 02:14
India administers its 1 billionth Covid-19 vaccine dose despite shortages
India administers its 1 billionth Covid-19 vaccine dose despite shortages
The couple are among more than 103.4 million partially-inoculated Indians who are slowing down the country's bid to fully vaccinate 1 billion people by the end of the year.
On Wednesday, Prime Minister
Narendra Modi
urged local authorities to go door to door in villages and towns to give people their second jabs.
"Even in wealthy nations, corona is attacking again and a country like ours will not be able to withstand this again … so it is important that both vaccine shots be taken," Modi told officials of about 40 districts across the country.
"Earlier, all of you made arrangements for taking the people to vaccination centres. Now vaccines should be taken to every door," he said.
Modi urged the officials to think of novel ways of persuasion, including using educational videos or enlisting the help of religious leaders.
While many virologists say India is unlikely to experience a third wave of infections, there are concerns of a resurgence of the disease if a new variant should emerge at a time the country is seeing so many "vaccine truants".
The phenomenon of abandoning health treatments is a common one seen by health workers. For instance, many Indian patients fail to finish a course of antibiotics when they start feeling better on the third or fourth day. With Covid-19, many believe that one vaccine dose alone is enough to achieve a strong shield against the virus.
"We have seen this complacency with tuberculosis patients," said Bhavna Dewan, a health worker in the northern town of Nainital. "They start taking the drugs and after a few weeks, they feel better so they stop, even though they have to take them for six months."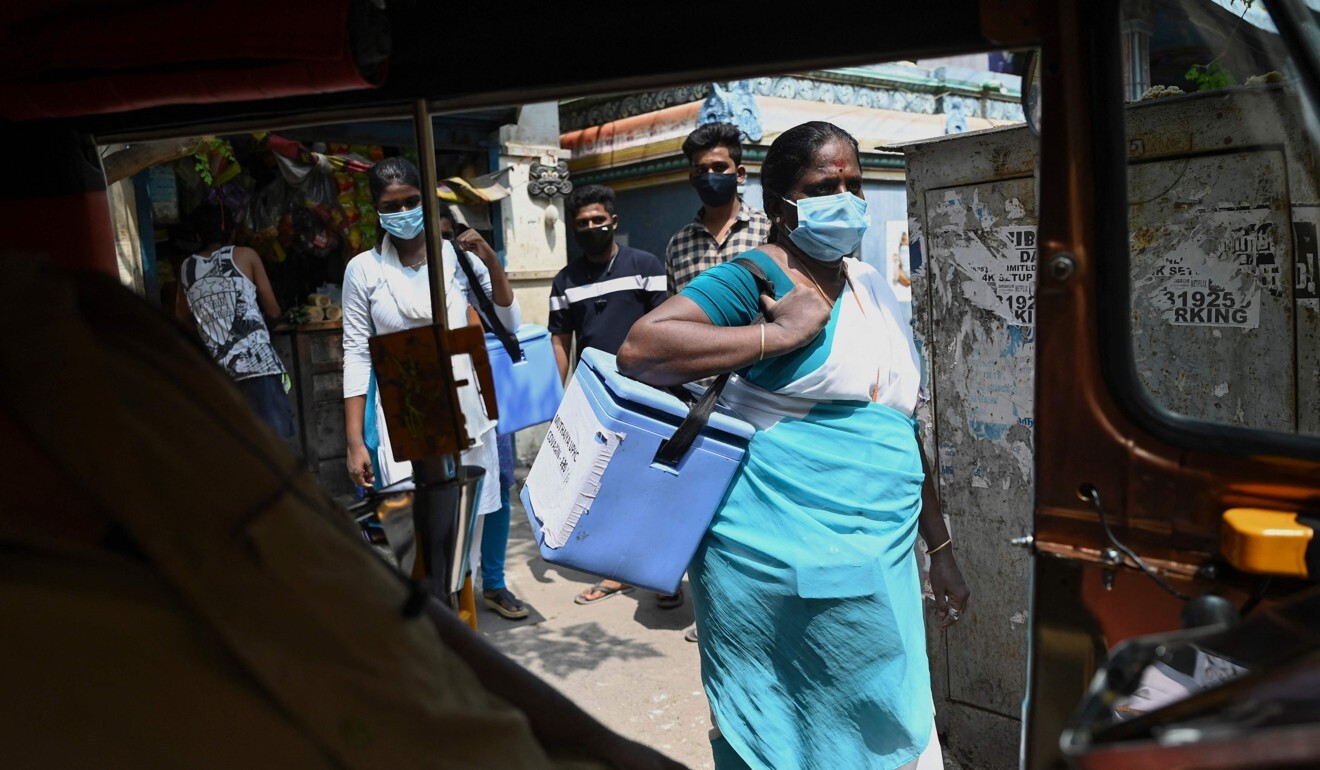 The country's vaccination roll-out began in January and has been marked by ups and downs, including shortages that slowed the pace of the campaign at first, and then a quick pick-up after production and raw material supply chain issues were resolved.
On October 21, India reached a milestone of 1 billion doses administered, with 77 per cent of adults having received their first shots and 34 per cent having had both.
The number of doses administered per day peaked in mid-September at more than 9 million, but is now averaging between 4-5.5 million.
As the country's daily rate of infections declines, it may drive yet more Indians into a bigger sense of complacency.
Officials have recorded below 30,000 new daily cases over the last month or so, far below the 400,000 infections seen at the height of the pandemic. This week, cases have hovered around 12,000 a day, the lowest figures in eight months.
It doesn't help that life seems surprisingly normal. Markets and malls are packed with shoppers. People are dining out. Few are wearing face masks properly. Hospital beds, once desperately sought by patients, lie vacant.
Even if India meets its goal of vaccinating 1 billion adults, Modi warned of the danger of being lulled into a false sense of security. "If we become lax after vaccinating one billion people, a new crisis can come," he said.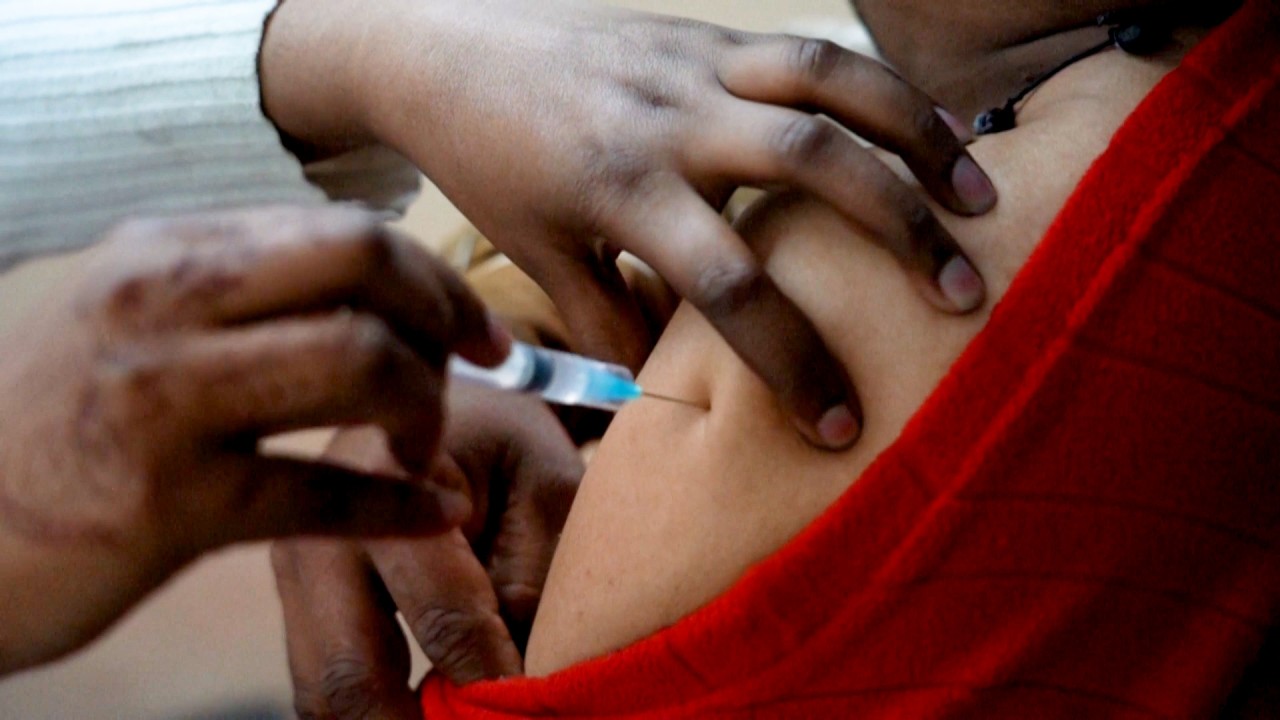 01:36
India's home-grown Covaxin coronavirus vaccine wins WHO approval
India's home-grown Covaxin coronavirus vaccine wins WHO approval
India uses three vaccines as part of its campaign: Covaxin by Indian drug maker Bharat Biotech, the Oxford-AstraZeneca shot and the Russian-made Sputnik V.
On Wednesday, the World Health Organization approved the Covaxin jab for emergency use, paving the way for it to be accepted as a valid vaccine in many poor countries.
Found to have 78 per cent efficacy after two doses spread over four weeks, the vaccine "is extremely suitable for low- and middle-income countries due to easy storage requirements", the UN body said in a statement.
Covaxin, based on inactivated coronavirus antigens, joins Pfizer/BioNTech, Moderna, AstraZeneca, Johnson & Johnson, Sinopharm and Sinovac on the WHO's list.
Additional reporting by AFP, dpa