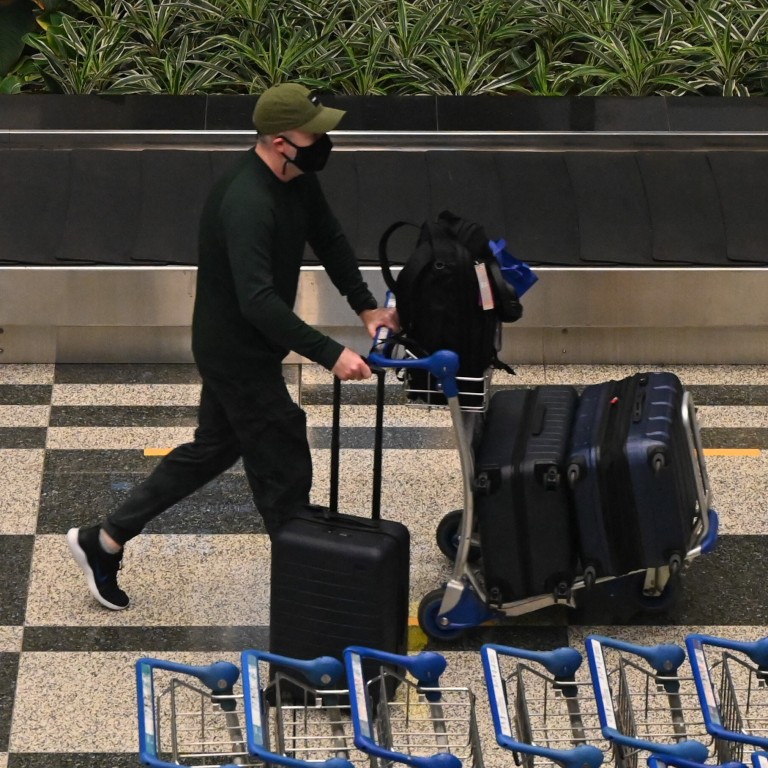 Singapore-Malaysia border reopening: vaccinated travel lane for quarantine-free entry agreed
Singapore also announces travel schemes with Finland and Sweden, meaning it now has deals with 16 countries
The city state is also to ease some restrictions, including on dining out for vaccinated people from the same household, with health minister Ong Ye Kung describing the situation in the region as 'fast stabilising'
Singapore
and
Malaysia
will allow quarantine-free air travel between the two countries for individuals vaccinated against
Covid-19
, the first step towards reversing a border lockdown that began last March.
The two neighbours will launch a vaccinated travel lane between Changi Airport and Kuala Lumpur International Airport from November 29, a route that before the pandemic was among the busiest air routes in the world, with about 40 flights daily.
The news came as Singapore announced it would expand its vaccinated travel lane scheme to 16 countries in total, while loosening domestic restrictions even as it continues to grapple with a weekly infection growth rate of just below 1.0, which means the number of new weekly cases are falling but not as quickly as hoped.
Announcing the travel lane on Monday, Singapore's transport minister S. Iswaran said Malaysia was the city state's "closest neighbour". "Our two countries are deeply intertwined with long-standing economic and people-to-people ties, undergirding these ties is a close connectivity between our countries."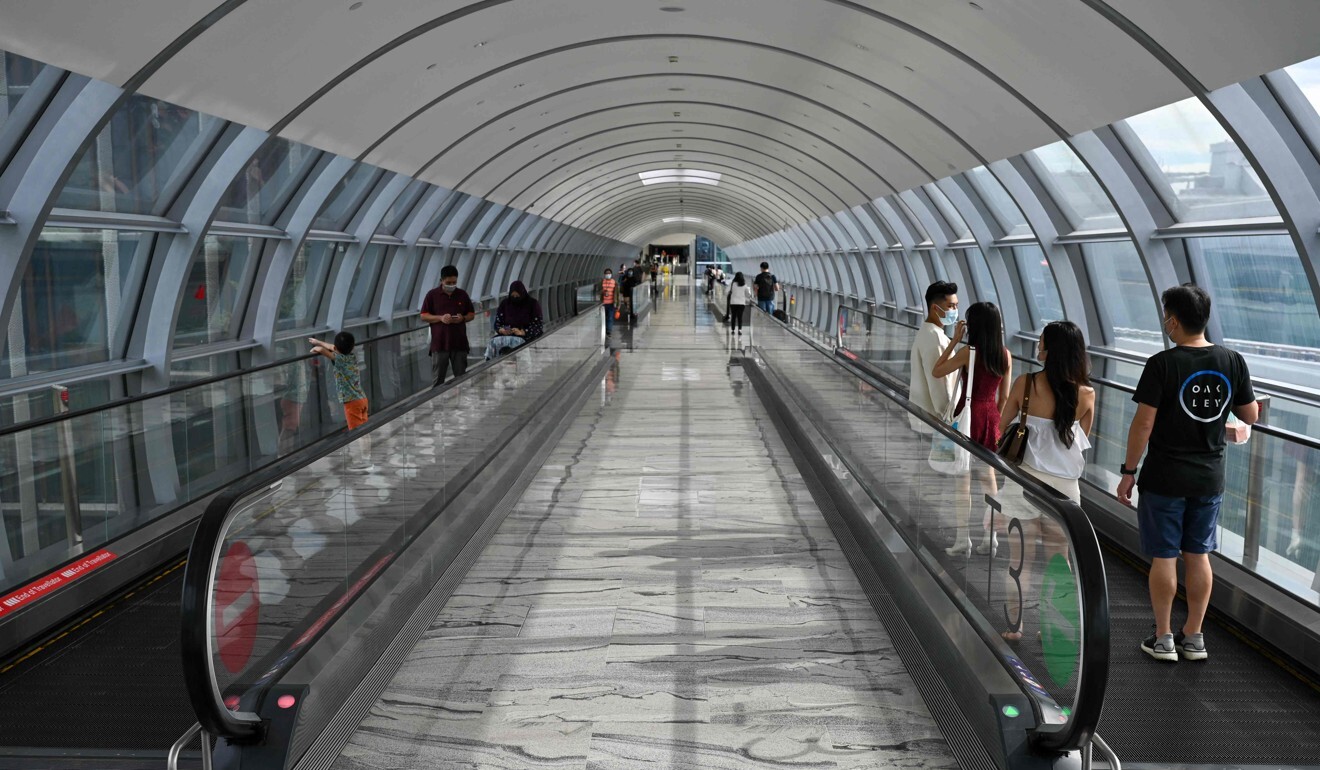 Earlier that day, Singapore's Prime Minister
Lee Hsien Loong
agreed with his Malaysian counterpart
Ismail Sabri Yaakob
that it was timely to resume bilateral cross-border travel as both countries had made progress in their vaccination programmes.
A similar vaccinated travel scheme for the Causeway and the Tuas Second Link borders is being discussed, according to a joint statement. Before the pandemic, some 300,000 people used to travel between the two countries each day.
Lee said he was "very happy" that cross-border travel would finally restart. "This will help revive our economies, restore our people-to-people ties, and strengthen our bilateral relationship," he said.
Prior to this, workers could commute under a separate scheme but under strict rules, such as a stay-home isolation period. There is also an arrangement that facilitates emergency visits, given the close familial ties that some in Singapore have with Malaysia. Under the new vaccinated travel lane, six daily flights would operate between the two airports.
Singapore authorities on Monday also extended similar travel schemes to Finland and Sweden, bringing the total number of countries it has quarantine-free arrangements with to 16.
Even with these deals, Iswaran said the city state had to do more to restore its connectivity with the world. The number of travellers allowed to enter Singapore is about 8 per cent of the figure from before the pandemic. "We must therefore press on with our efforts to reclaim our status as an air hub," he said.
Singapore authorities also adjusted the risk classification for several Southeast Asian countries, including Cambodia, Indonesia, Malaysia and Vietnam, upgrading them to category two, which means a shorter isolation period for travellers.
Health minister Ong Ye Kung said the situation in Southeast Asia was "fast stabilising".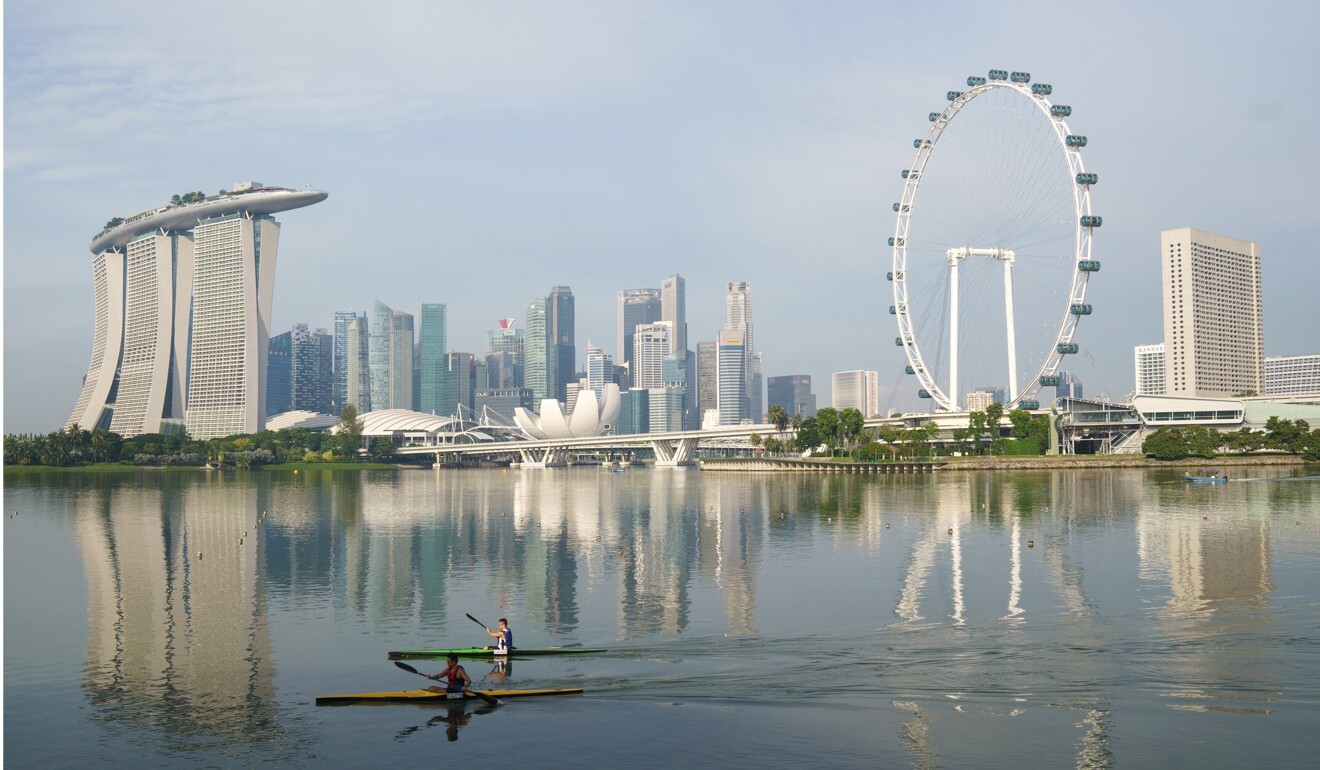 Easing restrictions
Meanwhile, officials announced that the tighter set of domestic restrictions that were first imposed in late September would be relaxed.
From Wednesday, those who are fully vaccinated and from the same household will be able to dine out in groups of five – a slight easing from the current strict two-person limit. There will also be a resumption of more activities for those who are fully vaccinated, starting with some team sports and other events.
For example, groups of up to 10 fully vaccinated persons who have tested negative would be allowed to engage in team sports, such as football and basketball, at selected sports centres.
Earlier, authorities had said that some relaxation of measures could be considered when the weekly infection growth rate dropped below 1.0, and when hospitalisation and intensive care unit (ICU) numbers were "stable". As of Sunday, the weekly virus growth rate stood at 0.81, and the ICU occupancy rate was close to 70 per cent.
Ong, the health minister, said that the ICU situation was improving "but only slightly", and that the trajectory of the numbers had to be closely watched.
"There is no doubt, if tomorrow we remove all the safe management measures, infections, ICU numbers and deaths will spike rapidly," he told reporters at a virtual press conference.
The announced adjustments were "controlled" and the risks involved were considered, he said, stressing that Singapore was making progress.
Singapore is battling its worst outbreak yet and while the number of daily infections has fallen, it still hovers in the 2,000 to 3,000 range. But given the country's high vaccination rate – 85 per cent of its 5.45 million population has received two doses – about 99 per cent of its recent cases have either no or mild symptoms.
Authorities also provided an update on the country's vaccination scheme. About 50 per cent of Singapore's population would have received their booster jabs by the end of the year, said Ong.
He noted that the incidence of Covid-19 infection among children had increased and while the risk of severe disease was low, a small number could still develop life-threatening diseases.
A government committee that looks at vaccination has assessed that it was beneficial for children to receive the Pfizer-BioNTech vaccine, following the US Food and Drug Administration (FDA)'s recent authorisation for the vaccine to be used on those aged 5 to 11. The committee is expected to make a recommendation on this later this month.
Singapore authorities would also take a tougher stance against those who are medically eligible to receive the jabs but choose not to.
This group of people would have to foot their own medical bills if they catch the virus, Ong said. "We have to send this important signal to urge everyone to get vaccinated if you are eligible," he said.
This article appeared in the South China Morning Post print edition as: Singapore, Malaysia open travel links