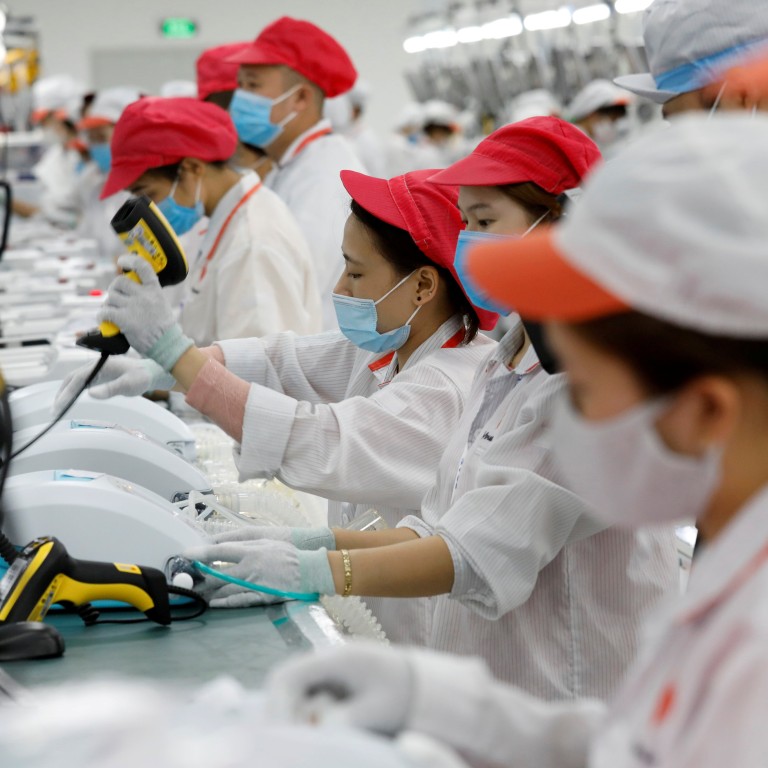 Asia economists cautiously optimistic even amid Omicron fears, China slowdown
New Covid-19 variants are expected to continue triggering new localised restrictions, with a China slowdown also raising concern
But higher vaccination rates and smaller waves of infection are boosting Asia's resilience, and the RCEP is likely to inject new trading activity, analysts say
Earlier this week, Nomura analysts Thanatcha Juruku and Umang Parekh told investors in a research note if the Omicron coronavirus variant wreaked havoc, local hospital revenues could soar but businesses in the medical tourism industry could suffer in light of possible lockdowns.
These views captured in a nutshell the new pattern of business cycles in Asian and global economies in the pandemic era.
New Covid-19 variants will continue to trigger fresh lockdowns and widespread hospitalisations and in the case of Thailand, likely repeating scenes of chaos that pummelled a strained medical system earlier this year.
What follows would inevitably be a curtailment of production while disruptions also would send trading supply chains into a tailspin. For the tourism-dependent Asian region, new variants would also further stifle small to medium firms.
Constraints on the supply chain, which cause shortages of goods and raw materials across the region, would continue to drive up the price of those goods at a time inflation is already hurting many Asian economies, from China to Sri Lanka.
The only caveat to Omicron's impact on economies is that no one knows how destructive it is, yet.
This week, the Economist Intelligence Unit (EIU) offered a promising view about the impact of Omicron.
"After an initial wave of panic, data show that Omicron is more contagious, but less severe than Delta, confirming the coronavirus' transition towards endemicity," it said.
"However, reassuring data on Omicron's mildness will not be available before end-2021, leading to the re-imposition of precautionary social distancing measures but not full lockdowns in many countries until early 2022."
There is likely to be continued supply chain upheaval until a likely recovery begins in early 2022, when scientists conclude their findings on Omicron, EIU says.
For Asia, economists have already been anticipating possible disruptions in economies, but they have also been sanguine that the momentum in Asia's post-Delta recovery trajectory would overcome the impact of Omicron or other strains.
Deloitte said in its newest "Voice of Asia" (VOA) economic outlook report released earlier this week that while recovery in Asia was patchy this year due to the Delta outbreaks, there were some saving graces.
The region was reporting a higher level of vaccinations, and populous nations such as India and Indonesia were experiencing "precipitous declines in Covid-19 infections", it said.
More governments were also shifting to a public health stance that assumed the virus would be endemic, it added.
"This new approach abjures harsh economy-wide restrictions in favour of selective and calibrated responses to episodes of rising infections. Consequently, there are fewer restrictions on mobility or social mixing," Deloitte said.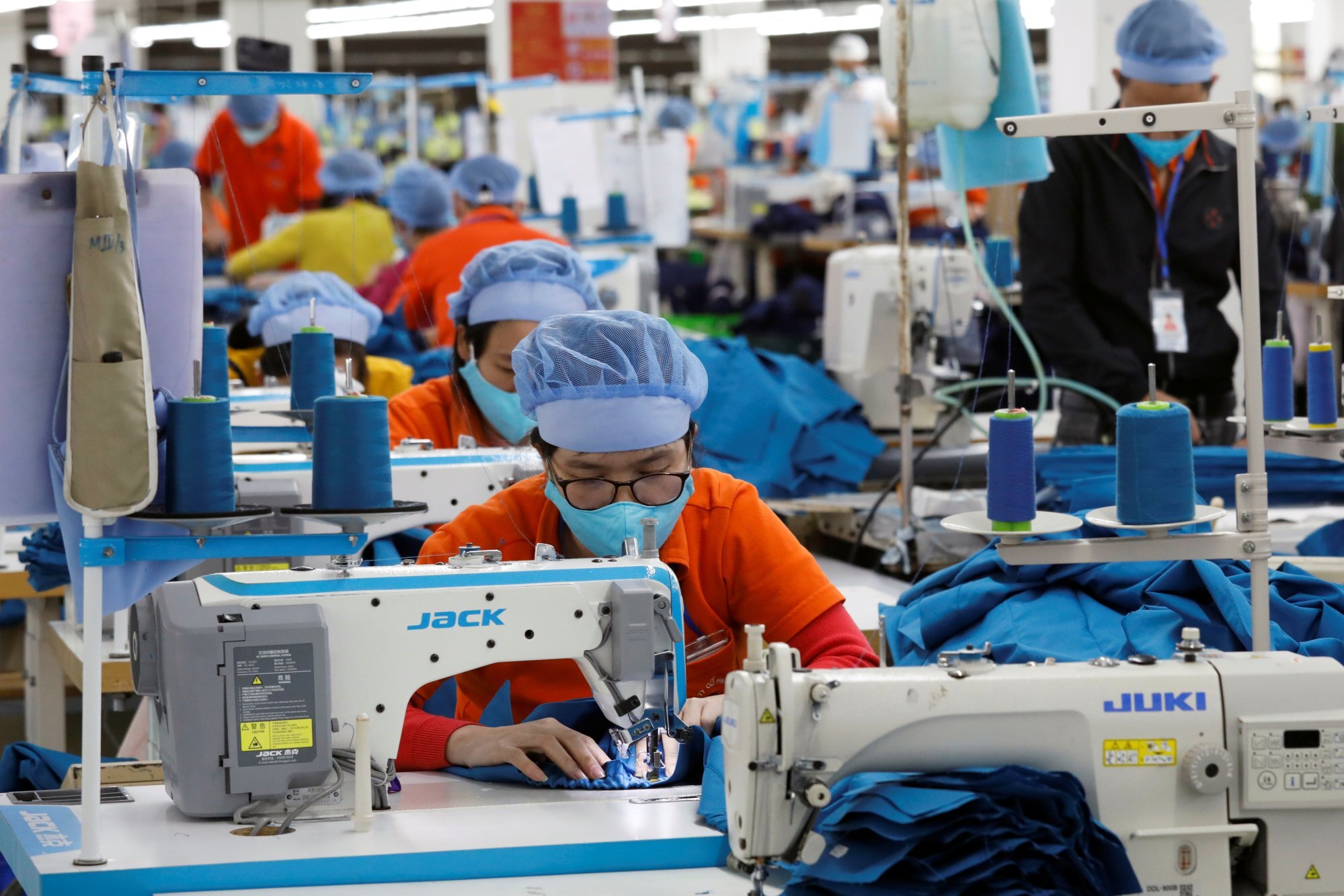 Supply chains are also becoming more resilient to disruptions. Deloitte's VOA report gave the example of the semiconductor industries in Malaysia and Vietnam, where factory workers have started returning to their jobs in cities, and where shipping rates and movements have started to improve after two years of bottlenecks and high freight costs.
Moreover, there are signs that capital spending in parts of Asia has rebounded, offering new hope of more economic activities and jobs growth.
"In the semiconductor sector, for instance, individual companies have already committed to the largest and most ambitious capital spending plans ever," Deloitte said.
"Taiwan Semiconductor Manufacturing Company has plans to spend US$100 billion over the next three years. With strong profitability and cash flows, along with growing government support, the urge to spend in this sector will only grow in 2022," it said.
"Similarly in South Korea, the government is coordinating a 510 trillion won (US$431 billion) effort through to 2030 to ensure the country remains competitive in the sector."
The commencement of the Regional Comprehensive Economic Partnership (
RCEP
) in the new year could also inject new trading activity and cushion blows from Omicron impacts, Deloitte added.
Deloitte's China Chief Economist Sitao Xu was upbeat about Asia-Pacific economies during a webinar discussing the VOA report.
"Growth rates across the Asia-Pacific are likely to diverge, but overall, we expect economic activity to normalise as societies learn to live with the virus and as vaccination rates and available treatment regimens improve," he said.
Other economists corroborate this view, but say there will be different outcomes across societies.
Morgan Stanley said after the discovery of Omicron late last month that the variant's impact could be mitigated as policymakers were more likely to execute selective rather than full lockdowns.
"Relative to the outbreak of the Delta variant in Asia in mid-2021, we now have much higher levels of vaccination. Out of 12 economies, 10 already have at least 70 per cent of their population inoculated with one dose of vaccine," analysts Chetan Ahya, Derrick Y Kam and Jonathan Cheung wrote in a note, although they conceded a Delta-like disruption could also repeat.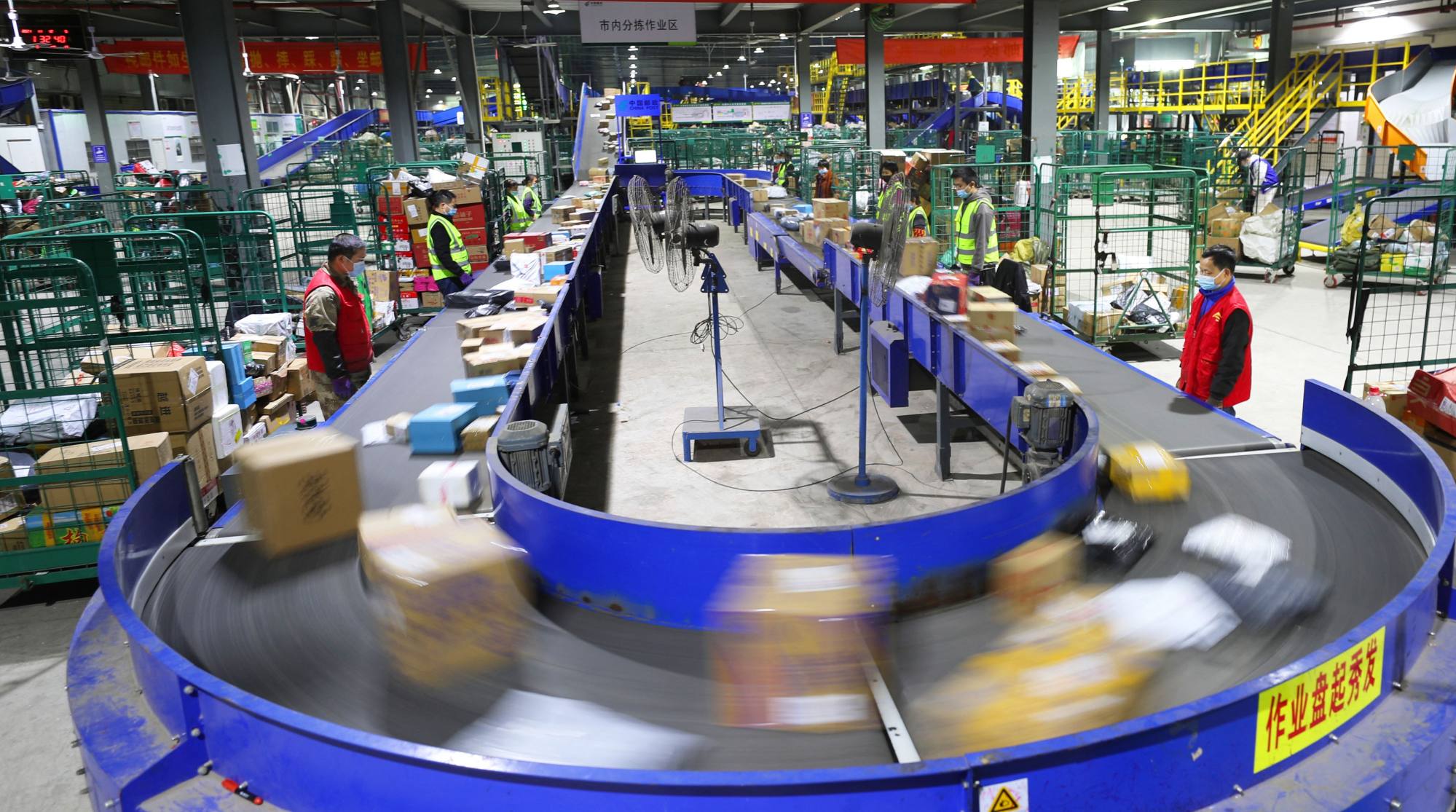 China concerns
In trade, Lloyd Chan at Oxford Economics was optimistic about stronger Asian exports, though once again, conditions would vary.
The senior economist said Taiwanese and South Korean exports of semiconductors had done well and Indonesia exports had outperformed.
"We remain cautious about Asian exports through Q1 2022, given the emerging Omicron variant and the slowdown in China," he said. "But we see scope for a pickup in export momentum across the region from Q2 2022 onwards, as supply-chain pressures ease and the global recovery drives demand."
Natixis, a corporate investment banking firm, too was concerned the slowdown and debt deleveraging in China could dampen Asia's economic recovery on top of Omicron.
Its Asian economic team warned in a note last month that spillovers from China's property market fallout, the presidential elections in the Philippines and South Korea, and the Chinese Party Congress could pose new headwinds.
China remains the elephant in the room for the Asia-Pacific economy and its slowdown could cause a contagion effect spreading caution throughout the region and putting recovery in a stalemate.
"One of the reasons for the recent despondency over growth prospects in the Asia-Pacific has been the signs of a slowdown in the
Chinese economy
," Deloitte's VOA said.
"First, there is the Evergrande saga and its potential to hurt the economy through its knock-on impact on the financial and real estate sectors … Second, existing bottlenecks in production created by recent power outages may last for a few more months."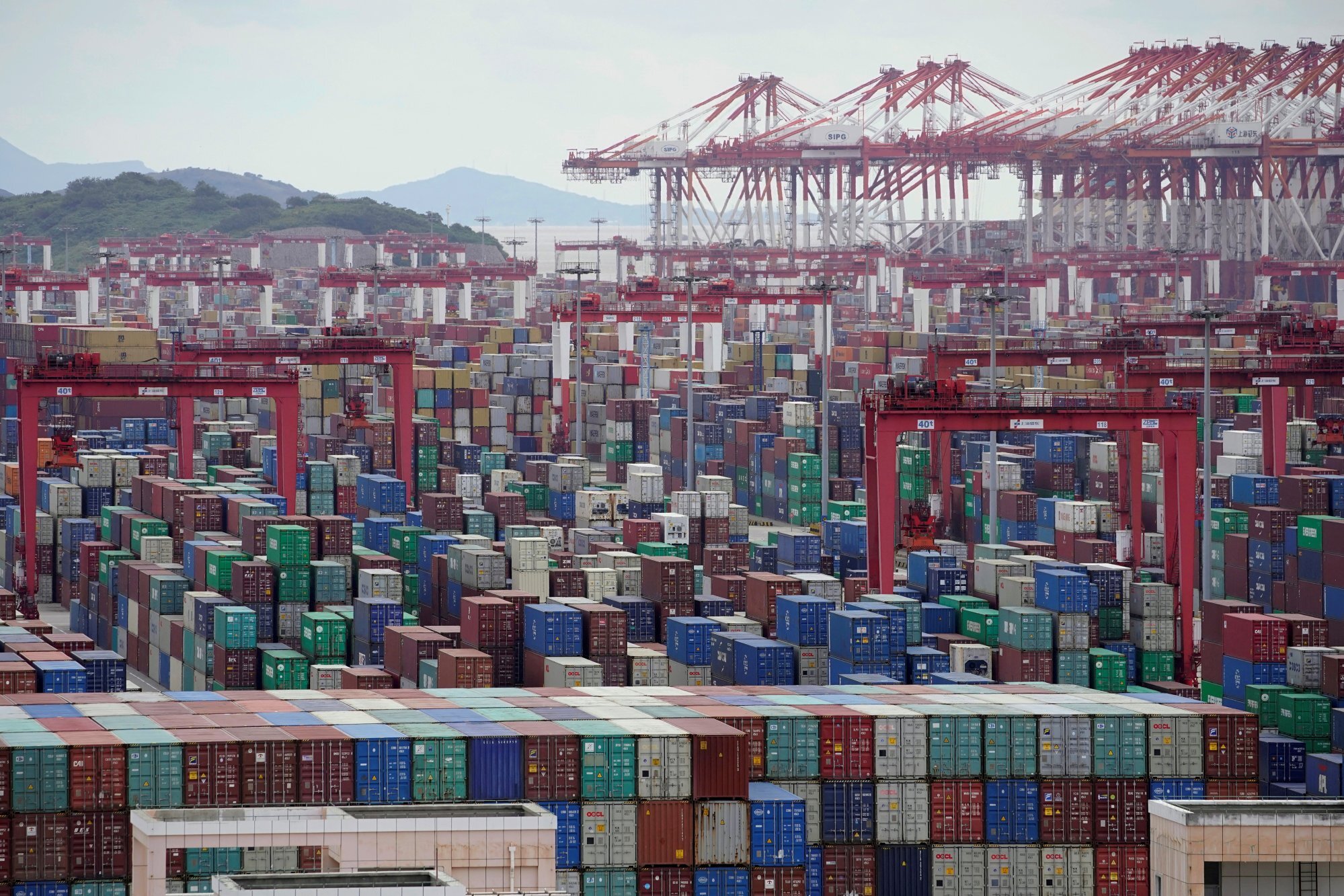 Policymakers in China have been working to contain the slowdown on the mainland. Earlier this week, the Chinese central bank announced its second reserve ratio cut this year, releasing more liquidity into the interbank system from the middle of the month.
Still, Omicron could put a spanner in the works for China especially given its Covid-zero policies, Commonwealth Bank of Australia's senior Asia economist Kevin Xie said.
"An 'RRR' cut or cuts will unlikely neutralise the virus' impact on the
Chinese economy
, because Covid-19 control measures impact contact-heavy services greatly, like catering, leisure, hotels, tourism, entertainment, et cetera," said Xie, referring to a bank's reserve requirement ratio.
"Tight virus controls have seen a soft recovery in consumption over the past two years in China. The imbalance in the economy will continue if the Chinese government continues its virus approach, which hurts small businesses disproportionately," he added.
Overall however, Natixis is expecting Asia's economic growth excluding China to reach a positive 4.7 per cent by the end of 2022, after a tumultuous economic decline in 2020.
Deloitte's VOA sees the Philippines and India topping the charts with economic growth rates of between 6 to 7.5 per cent while growth rates of advanced Asia-Pacific economies would likely hover around 3 per cent next year.
Among the advanced economies, Australia will stand out and is likely to post a growth rate of about 4.5 per cent, the VOA report said. Australia recently received a glowing report from the International Monetary Fund for "sound pre-crisis macroeconomic fundamentals and an effective policy response that helped cushion the pandemic's impact".
Most forecasts put China's growth rate for 2022 at just over 5 per cent.