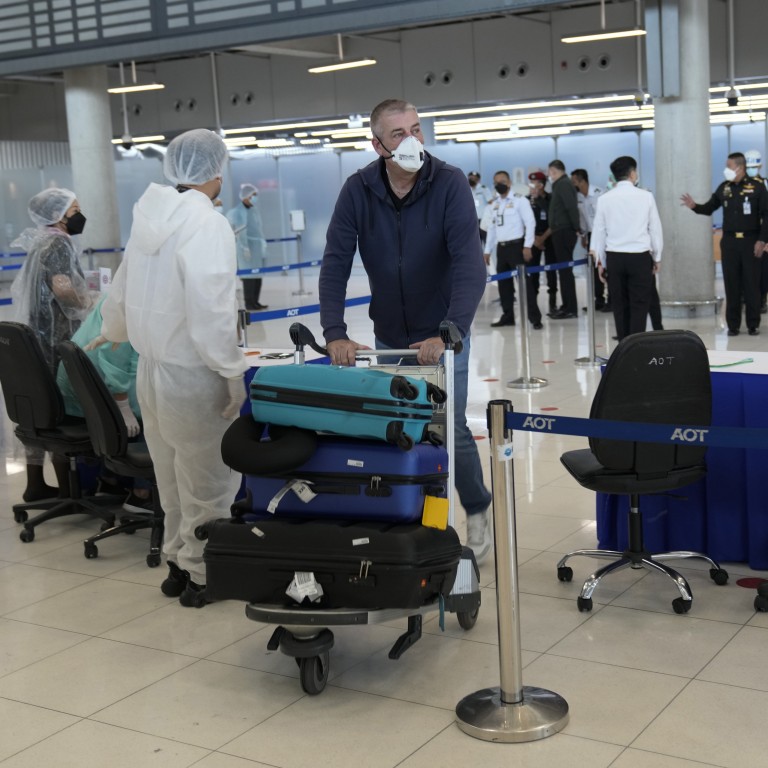 Coronavirus: in Thailand and Singapore, Omicron hits Asia's nascent tourism revival
Singapore has frozen new ticket sales for flights and buses in its vaccinated travel lane scheme until January 20
Tourism operators fear Thailand's move to suspend its quarantine-free programme will see further lay-offs and hardship
When
Thailand
first announced its quarantine-free programme – the "Phuket Sandbox" – for foreign tourists in July, Pattaya-based travel operator Bee (not her real name) felt relieved that her business was slowly being brought to life.
She soon started getting hotel bookings from Russian and Central Asian travellers who were interested in the "sandbox" initiative, which is open to all jabbed guests who must remain in a specific city or province for seven days before travelling to elsewhere and the "Test and Go" scheme – launched in November as Thailand reopened – where vaccinated visitors from select countries can avoid quarantine if they have a negative Covid-19 test result.
"The number of those who made bookings was less than in pre-Covid times but it gave my business the lifeline it needed and allowed me to continue," Bee said.
Thailand's decision on Tuesday to temporarily suspend the Test and Go arrangement – except to the resort island of Phuket until January 4 – dashed her hopes of recouping lost earnings during the traditionally-busy Christmas season.
Since November, 200,000 people had registered for the quarantine waiver and sandbox programmes and 110,000 of these have already visited Thailand. The remaining visitors can still enter but must undergo more tests and will be closely tracked by health authorities.
In a bid to keep the Omicron Covid-19 variant at bay, Thailand also ruled out approving new applications, raising fears that the tourism industry – which drew 40 million visitors in 2019 and contributed to about 20 per cent of the economy – will see further lay-offs and hardship.
Thailand has reported more than 104 Omicron cases so far and the first locally-transmitted infection was found on Monday.
Just hours after Tuesday's decision, a chartered flight from Kazakhstan, arranged by Bee, which was expected to land at U-tapao airport near Pattaya on December 26, got cancelled.
Bee said she expects more uncertainty in the coming weeks as she feared that a second chartered plane from the Central Asian nation that was scheduled for December 27 would be cancelled too.
"The suspension lasts through January 4. But it could be extended, who knows?" she said.
Similarly,
Singapore
on Wednesday slowed down its broader reopening efforts, citing risks from the fast-spreading new variant. It froze all new ticket sales for flights and buses in its vaccinated travel lane scheme from December 23 to January 20.
The move applies to all 24 countries with which Singapore has agreements for quarantine-free air travel, as well as overland bus services with Malaysia, the government said. People who have already booked tickets will be able to travel.
Singapore will also temporarily reduce quotas and ticket sales for travel after January 20, the health ministry said.
The government earlier allowed for up to 15,000 people to enter each day via the vaccinated travel lanes. The quota was later cut down to 10,000 over Omicron concerns and will be further reduced to 5,000 when the scheme resumes on January 21.
"Our border measures will help to buy us time to study and understand the Omicron variant, and to strengthen our defences, including enhancing our health care capacity, and getting more people vaccinated and boosted," it said in a statement.
The highly-vaccinated city state has confirmed 65 cases of the Omicron variant, with the bulk of them imported infections.
The Civil Aviation Authority of Singapore said it had issued passes for the vaccinated travel lanes to almost 80,000 visitors from 18 countries as of November 25. This was for entry into the island nation between September 8 and January 27 next year.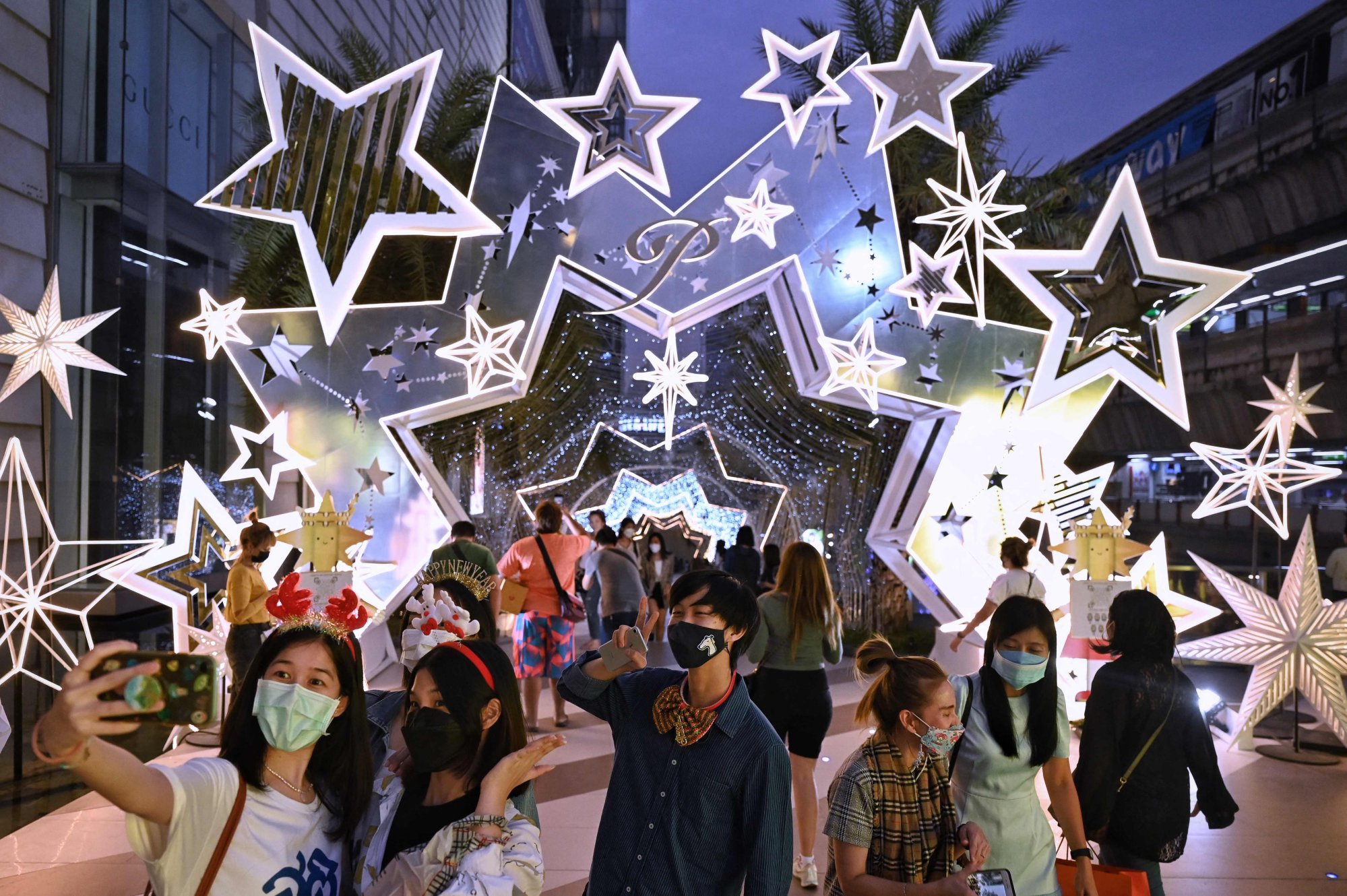 Marisa Sukosol Nunbhakdi, president of the Thai Hotels Association, said some travellers had rushed to apply for the quarantine-free scheme before midnight on Tuesday while others decided to forego their trips.
"Many hotel operators were hoping that [during December 25-January 10] their business would pick up," she said.
"They were planning for a recovery in the first quarter of 2022. Many places have started hiring again.
"But the suspension announcement has dampened the hope as they realised that their target revenue for this period won't be reached."
Dillip Rajakarier, CEO of Minor Hotels, a major Thai hospitality chain, said the government's decision will further damage the hospitality sector and other related segments.
He added that Thailand must focus on ensuring high vaccination levels and the availability of booster shots to protect residents.
"I would encourage the government to look at best practices from countries such as the UAE who are effectively managing the situation whilst supporting the tourism sector."
Kanda Tappamoon, owner of bed and breakfast Baan Kanta in Hua Hin, a resort town two hours' drive from Bangkok, said many of the borough's market vendors and masseuses had moved to Phuket – hoping they could find better job opportunities there with the revival of tourism.
Between January and November, Thailand had 197,372 foreign travellers. The country welcomed 6.7 million visitors in 2020.
Additional reporting by Xinghui Kok