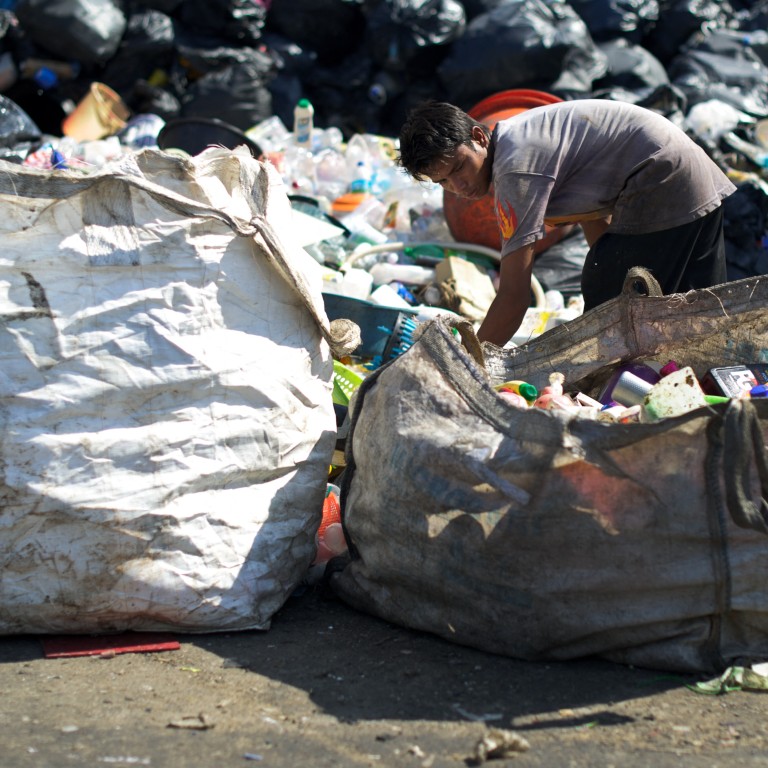 UN plastic treaty gains support from China to Saudi Arabia, but can Asian countries really get rid of pollution and waste?
80 per cent of global ocean plastic comes from Asia; the Philippines contributes to a third of that
Governments need to convert talk into action and prioritise waste management, while acting to reduce waste, say experts
Asia's largest plastic producers, from
China
to
India
, Saudi Arabia and Japan were among the 175 United Nations member states that last week indicated their approval of a plan to create the world's first global plastics treaty by 2024.
Environmentalists and bureaucrats working on plastics policy around the region have cheered the accord struck at the
UN
Environment Assembly as a "historic" moment, but some insiders say it is too early to pop the champagne.
Much of the conversation surrounding the planned treaty has been about recycling single-use plastic, but cynics of the accord say for it to have a meaningful impact it will also have to grapple with restricting production.
But doing so observers say, could run contrary to the interests of plastic producing Asian nations – and the petrochemical industry – that do not foresee a dramatic reduction in production.
About 11 million tonnes of plastic waste ends up in water bodies each year and the UN Environment Programme projects the volume to nearly triple by 2040.
The world spent an estimated US$6 billion to US$19 billion in 2018 trying to clean up the filth, according to the environmental agency.
In the accord last Wednesday, countries agreed to a resolution that creates an intergovernmental committee to negotiate and finalise a legally binding agreement on dealing with the plastic waste scourge.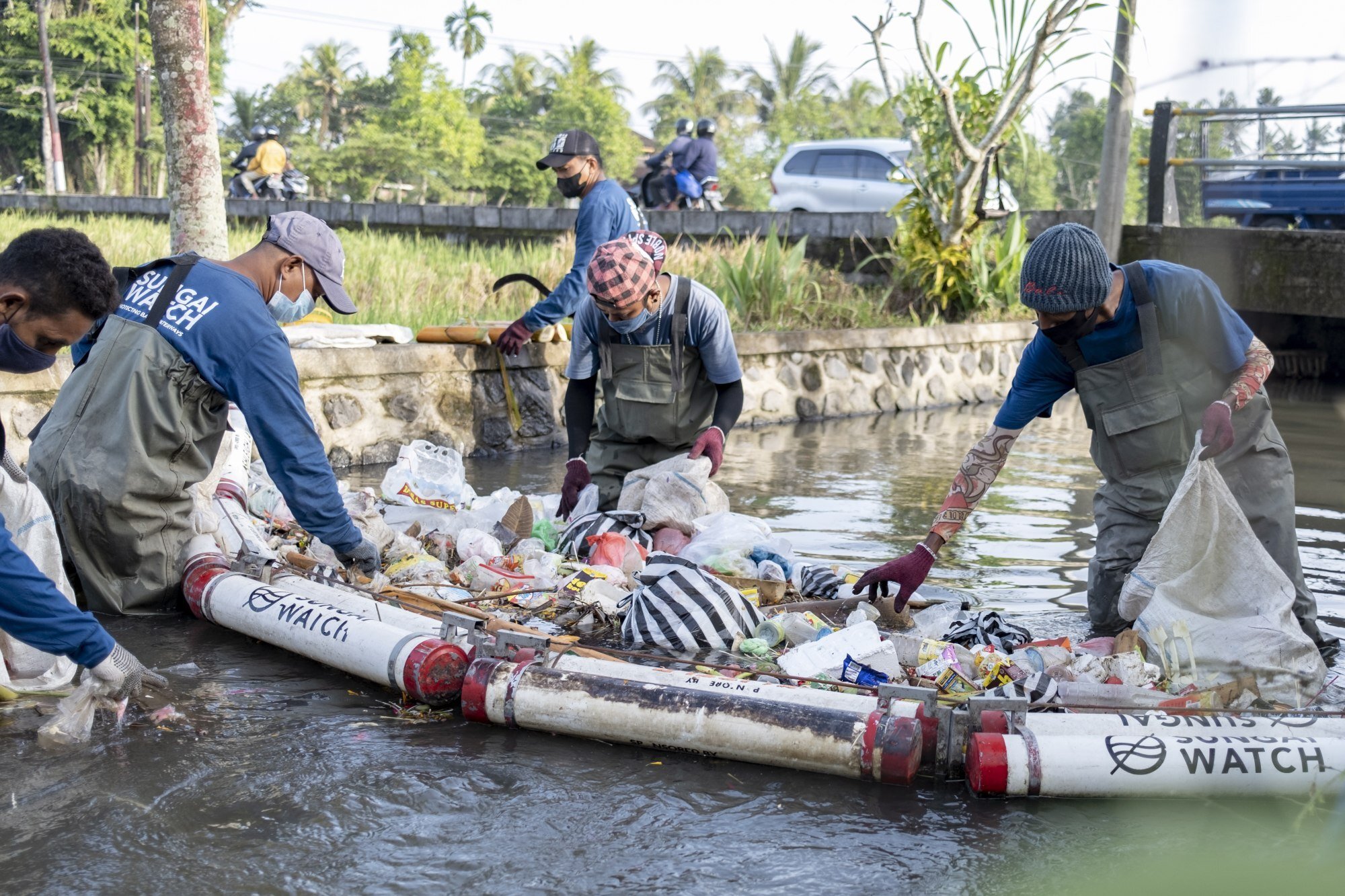 Among other things, the resolution stipulates that countries must tackle pollution through the entire plastics supply chain, from production to disposal.
Action by Asian governments is expected to be keenly eyed.
Around 80 per cent of global ocean plastic comes from Asian rivers, and the
Philippines
alone contributes a third of that total, according to a 2021 report by Oxford University's Our World in Data.
Malaysia
has also been in focus because of its ongoing efforts to intercept illicit plastic waste, and its emergence as the preferred destination for plastic waste after China banned imports in 2018.
But as Kuala Lumpur is a signatory to the Basel Convention on the Control of Transboundary Movement of Hazardous Wastes and Their Disposal – which came into effect on January 1 – it is obliged to ensure that plastic waste that it takes in meets the requirements of this accord.
Industry players such as ResourceCo, an Australia-headquartered recycling business, say they hope countries use the upcoming deliberations for the treaty to discuss topics such as attitudes towards waste.
Pavel Cech, the Malaysia managing director for ResourceCo, said in general countries with the lowest tolerance towards littering and pollutants would also have a framework where waste disposal was costly.
This, in turn, would nudge people and businesses towards recycling and repurposing.
"If polluting is costly, people and organisations must do their best to minimise waste generation and support segregation at source," he said, adding that segregated waste is easier to recycle or repurpose.
He said government action tended to be found wanting when it came to converting rhetoric about mitigating plastic pollution into action.
"In many cases, there is a lot of talk but at the time of budget allocation … waste management sinks down on the priority list," he said. "There are governments that successfully tackle this issue, and there are those that keep dragging it."
Cech said to-date, it is difficult to determine the borderline between weak policies and failed enforcement.
"The only way to judge the situation is by the level of pollution and the percentage of collected recyclable waste still found in landfills."
The bulk of South and Southeast Asian nations are facing the same problem with plastic pollutants ending up in landfills and the ocean.
At the heart of the problem is that the cost of waste is not tallied in these places.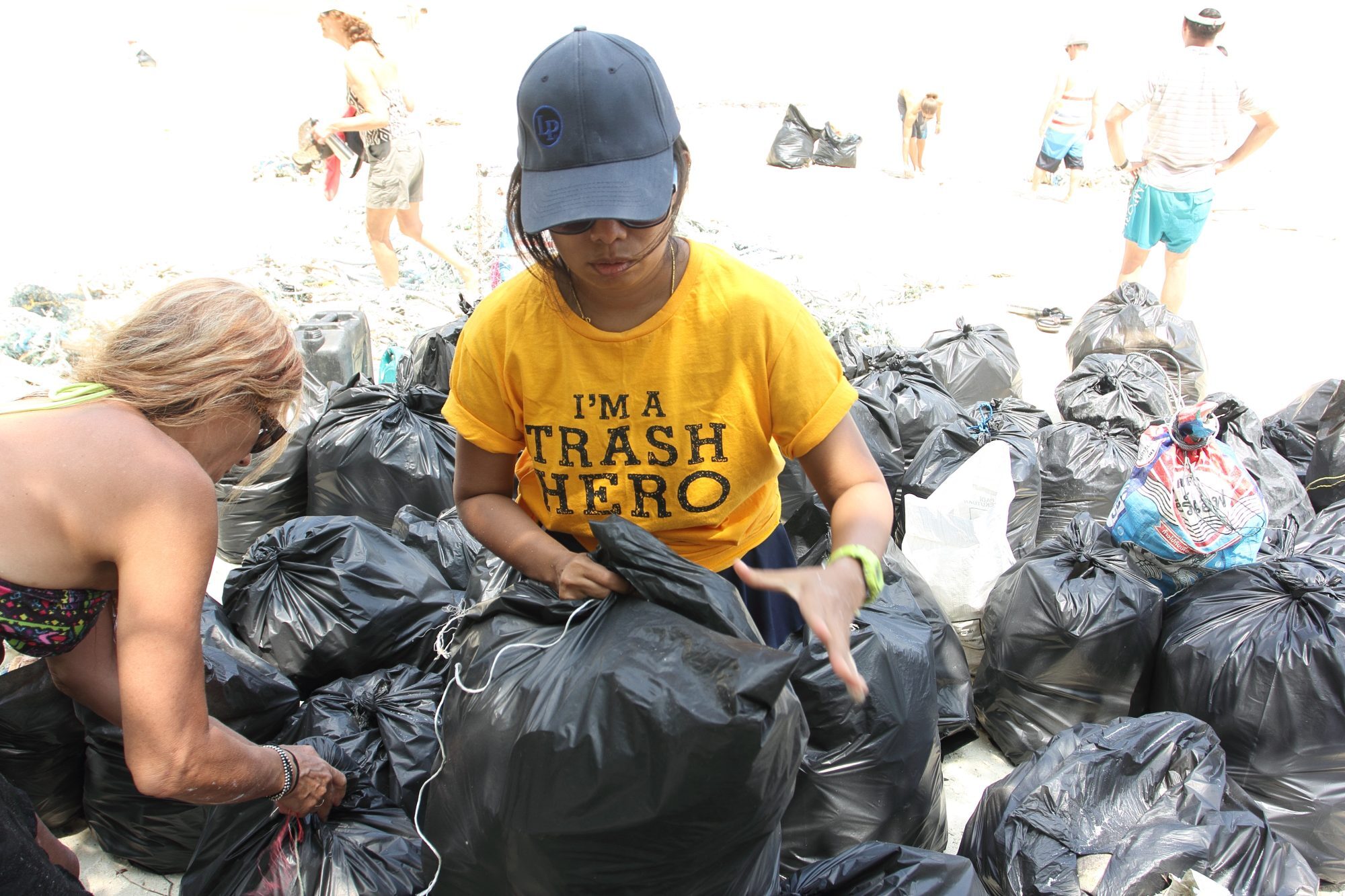 A series of studies conducted by the World Bank and published last year found that in
Thailand
, Malaysia and the Philippines, more than 75 per cent of the material value of recyclable plastic is lost – the equivalent of US$6 billion a year when single-use plastic is discarded rather than recovered and recycled.
"It is nothing new under the sun but, at least, it has been identified and solutions are being discussed. As long as they internalise this problem, the solutions are most likely to be found," Cech said.
The creation of recycling hubs for internationally traded plastic commodities could be a solution, enabling more effective collection and diversion from landfills to the recycling sectors, he said.
Another area of concern is coordination of strategy among countries and regions. Abe Lim, the chief executive of Purpose Plastics – which focuses on recycling in Malaysia – said he hoped the upcoming treaty would iron out these discrepancies.
Lim said countries should also take heed of a report by the United Nations Special Rapporteur on Toxics and Human Rights that indicated the plastics crisis was a human rights problem.
The report highlighted the disproportionate impacts of plastic pollution on "groups with heightened risk of human rights violation".
While the existing set of rules addresses elements of plastic pollution, Lim said it was fragmented, with its focus on multiple elements including some portions of marine litter, fishing gear, waste and chemicals.
The incumbent structure lacked coherence and coordination between measures that address plastic pollution on land and at sea, with significant gaps in regulations and control across sources of pollution from the full life cycle of plastics.
"To prevent pollution from plastics, the global community urgently needs a dedicated instrument: a new plastics treaty that aims to reduce or eliminate harms from the entire life cycle of plastics starting from production and design to waste prevention and management," Lim said.
Additional reporting by Reuters, Bloomberg