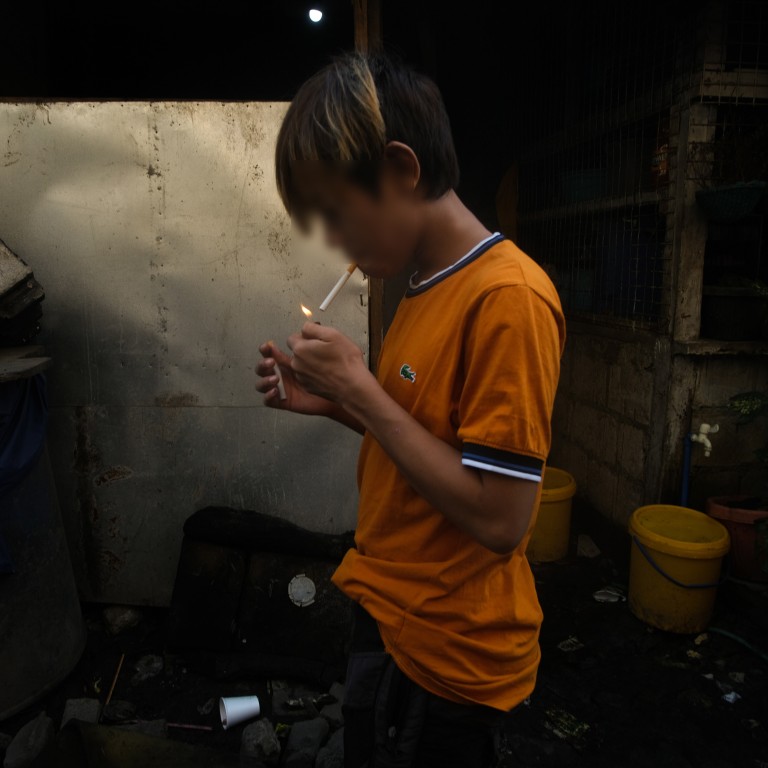 Banning public smoking indoors in the Philippines: could it help 16 million people kick the habit?
A bill to ban almost all public smoking indoors is currently before Congress in the Philippines, where 110,000 people die from smoking-related diseases each year
Advocates say education is as important as legislation, however – and emphasise the role that smokers' communities can play in their rehabilitation
Anti-tobacco advocates have for years pushed for a "tobacco endgame", where young people will be banned from ever buying cigarettes in their lifetimes. New Zealand got the ball rolling when it announced its intention to gradually raise the minimum smoking age, so that it would be illegal for anyone born after 2008 to buy cigarettes. Singapore said New Zealand's proposal was "attractive", while Malaysia said it was mulling a plan to ban the sale of tobacco products to people born after 2005. In the final report of a
three-part series
, This Week in Asia takes a look at discussions on kicking the habit in Malaysia, India and the Philippines. Read part one
here
and part two
here
.
Rofwiel and his friends were as young as 10 when they first fooled around with cigarettes. Now, the 14-year-old says the six of them regularly meet at his poorly ventilated flat to "chill": an allusion to hanging out and smoking.
"I was curious because some of my friends were smoking. They'd make those tricks with the smoke rings that put a halo of smoke on your head," Rofwiel said, laughing.
The
Philippines
has a wide-ranging law regulating sales of cigarettes to minors, smoking in public places and tobacco advertising, among other things, that has been in place since 2003. Outgoing President
Rodrigo Duterte
signed an executive order in 2017 further restricting smoking, and a bill currently before Congress seeks to eliminate almost all public smoking indoors by amending the 2003 act.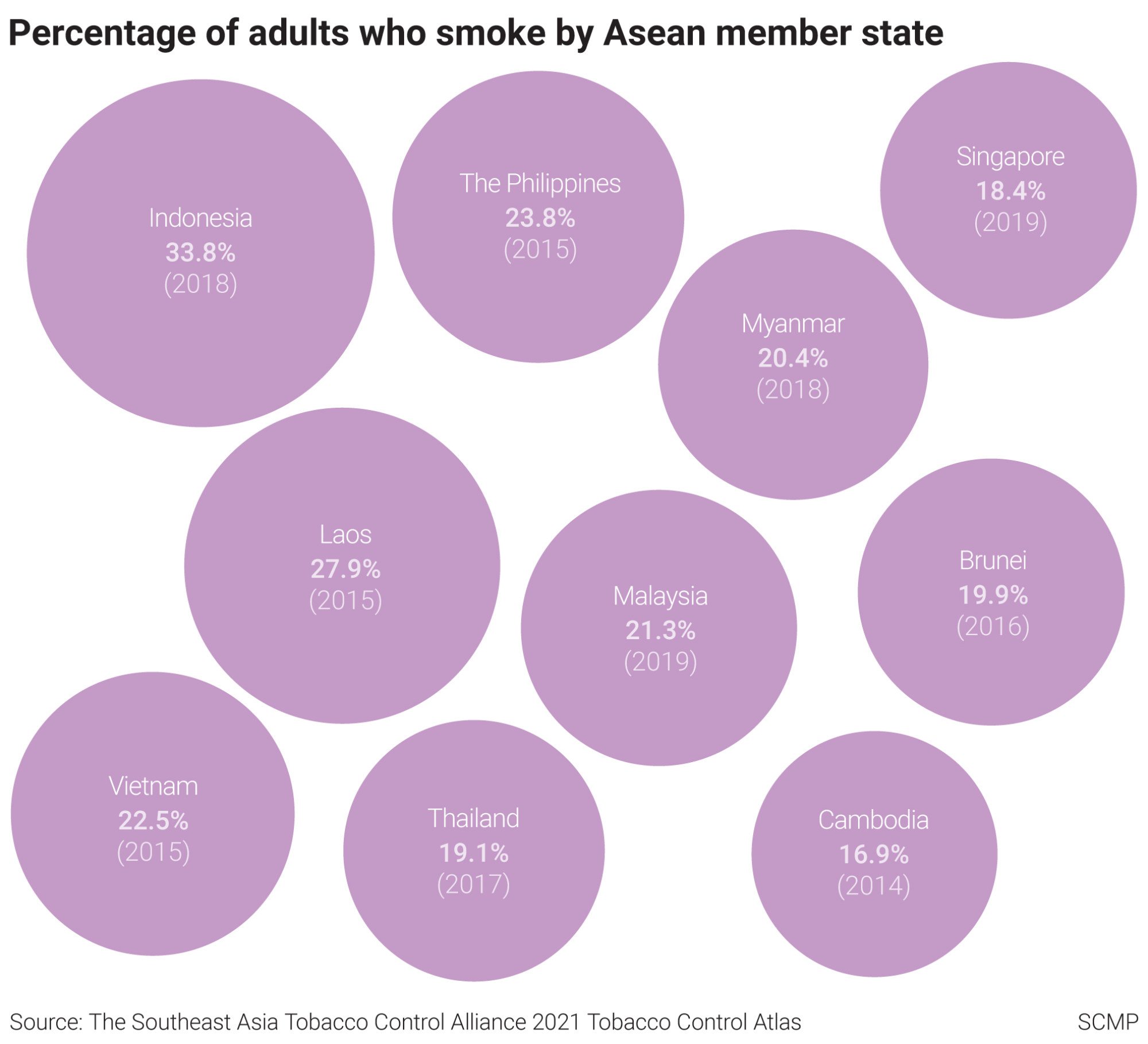 Yet in 2020, some 16 per cent of 13- to 15-year-olds in the Philippines were still using tobacco products, according to US advocacy group the Campaign for Free Tobacco Kids – with more than one-quarter in that age group reporting trying tobacco at some point in their lives, data collected for the
World Health Organization
-backed Global Youth Tobacco Survey in 2019 showed.
Typically, teachers and school officials would attempt to dissuade children from smoking by following the Philippine education authority's tobacco control guidelines. But with schools closed for much of the pandemic, and students like Rofwiel switched to distance learning, this first line of defence has largely evaporated.
The Philippines – which had more than 15.9 million smokers and 16.5 million tobacco users as of 2015, with some 110,000 deaths each year from related diseases – is the second-largest consumer of tobacco in the Association of Southeast Asian Nations (
Asean
), second only to
Indonesia
.
Many Filipinos who smoke survive on a low income and, based on interviews for this article, do not use tobacco because they are ignorant of the law or hesitant to quit. Instead, they have more pressing concerns to deal with, such as where their next meal is coming from.
Rofwiel and his friends said they smoked soon after waking up, and right after their lunch. They can smoke up to 10 cigarettes a day between them and always find ways to get their fix, even with rising prices.
"We take turns paying 8 pesos [25 US cents] for a stick," the teen said, referring to a single cigarette.
Neither Rofwiel nor his friends were much concerned about the health implications of smoking, he said, and had little interest in interventions aimed at getting people to stop.
He knows he should quit – his father regularly reprimands him about it. But "there is nothing better to do", he said.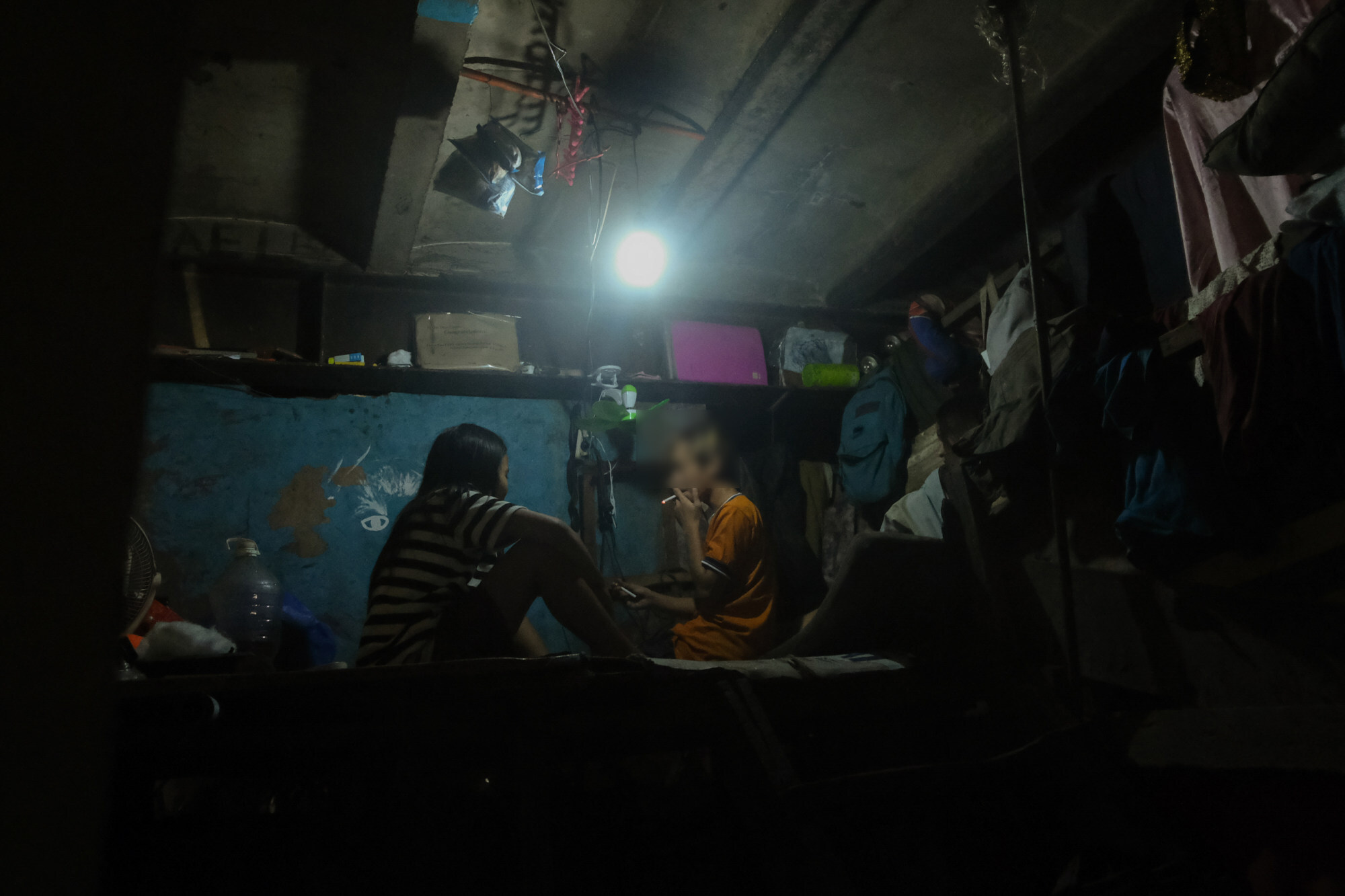 'Part of our lives'
As teens like Rofwiel in Tondo are just starting out with their addictions, 30-year-old fisherman Rodmar Dayao knows the struggles of trying to quit tobacco all too well.
"I've been smoking since I was 15, it wakes my body up and keeps me warm at the sea," he said, adding that he had stopped before – once for five years after being hospitalised with high levels of potassium in his blood – but always ended up starting again.
His father, Rodrigo, also started smoking at 15 and only quit recently after he became sick. "Cigarettes reached our town first before even electricity, so it became part of our lives," said the 50-year-old from in Pamarawan, Bulacan province, a few hours north of the capital.
In poor fishing communities, as in other low-income places in the Philippines, cigarettes are easier to come by than food – and for some people, they even serve as a meal replacement.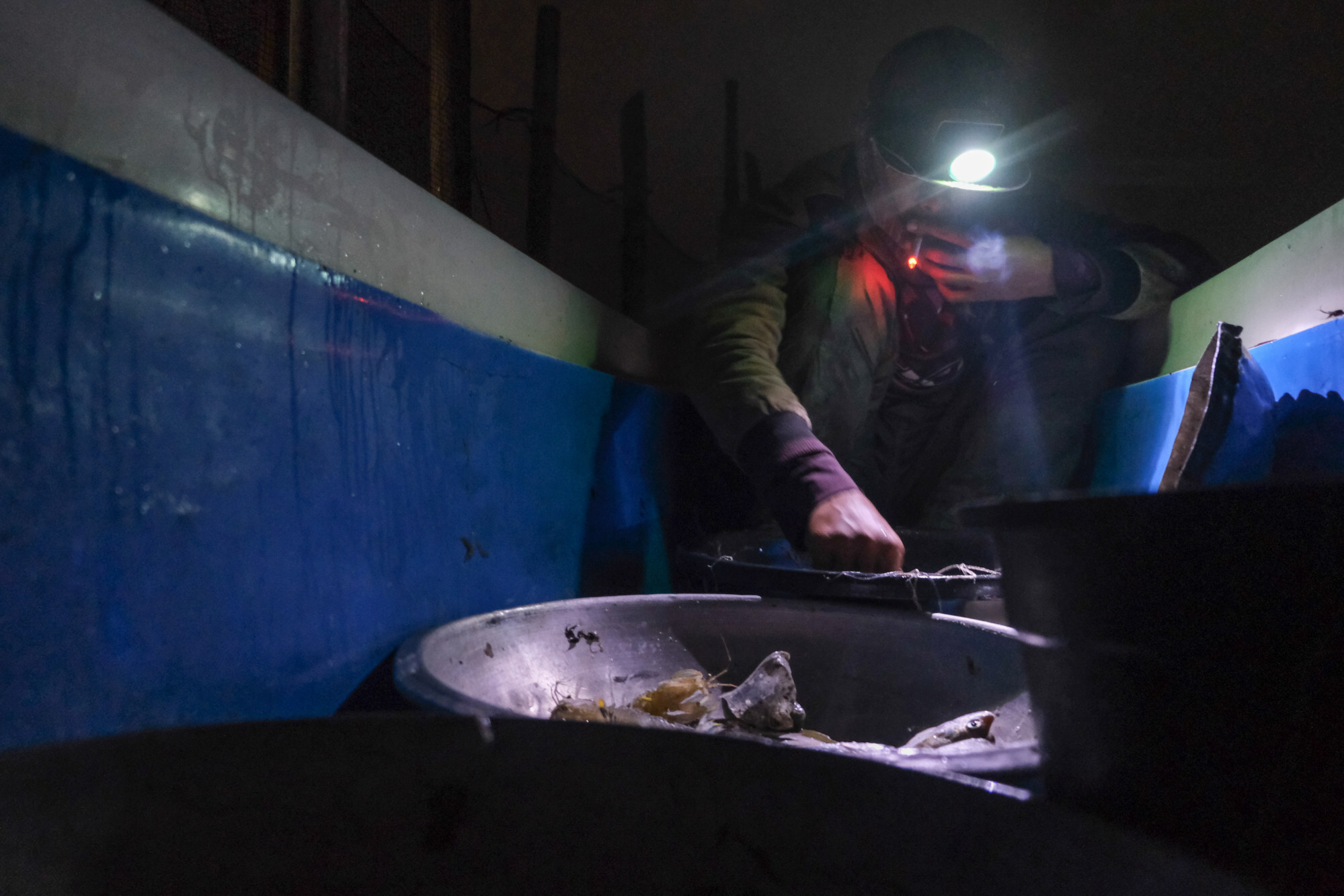 Smoke-free communities
Quitline, a hotline for smokers wanting to stop, was launched in 2017 as part of a National Tobacco Control Strategy developed by the Philippine Department of Health to reduce tobacco use and cut down on second-hand smoke.
The hotline, which can also be contacted by text message, offers free counselling on quitting smoking and directs people looking for clinical help to the relevant government offices.
But non-government organisations such as Social Watch Philippines (SWP) and Aktibong Kilusan Tungo sa Iisang Bayan (AKTIB) emphasise the need to look beyond individual responsibility for smokers' rehabilitation, advocating the major role smoke-free homes and communities can play.
Outreach programmes aimed at disseminating national policies on smoking, such as Duterte's 2017 executive order, often focus on the importance of this community aspect.
In San Joaquin, a barangay (neighbourhood) of Pasig city, Metro Manila, local government efforts have helped the community develop smoke-free zones – in particular by limiting the number of places where low-income Filipinos can buy cigarettes.
"Homes are encouraged to put up smoke-free stickers and tarpaulins to remind people of the ordinances, and stores themselves put up signs saying that they don't sell cigarettes," said Marissa Costales from AKTIB.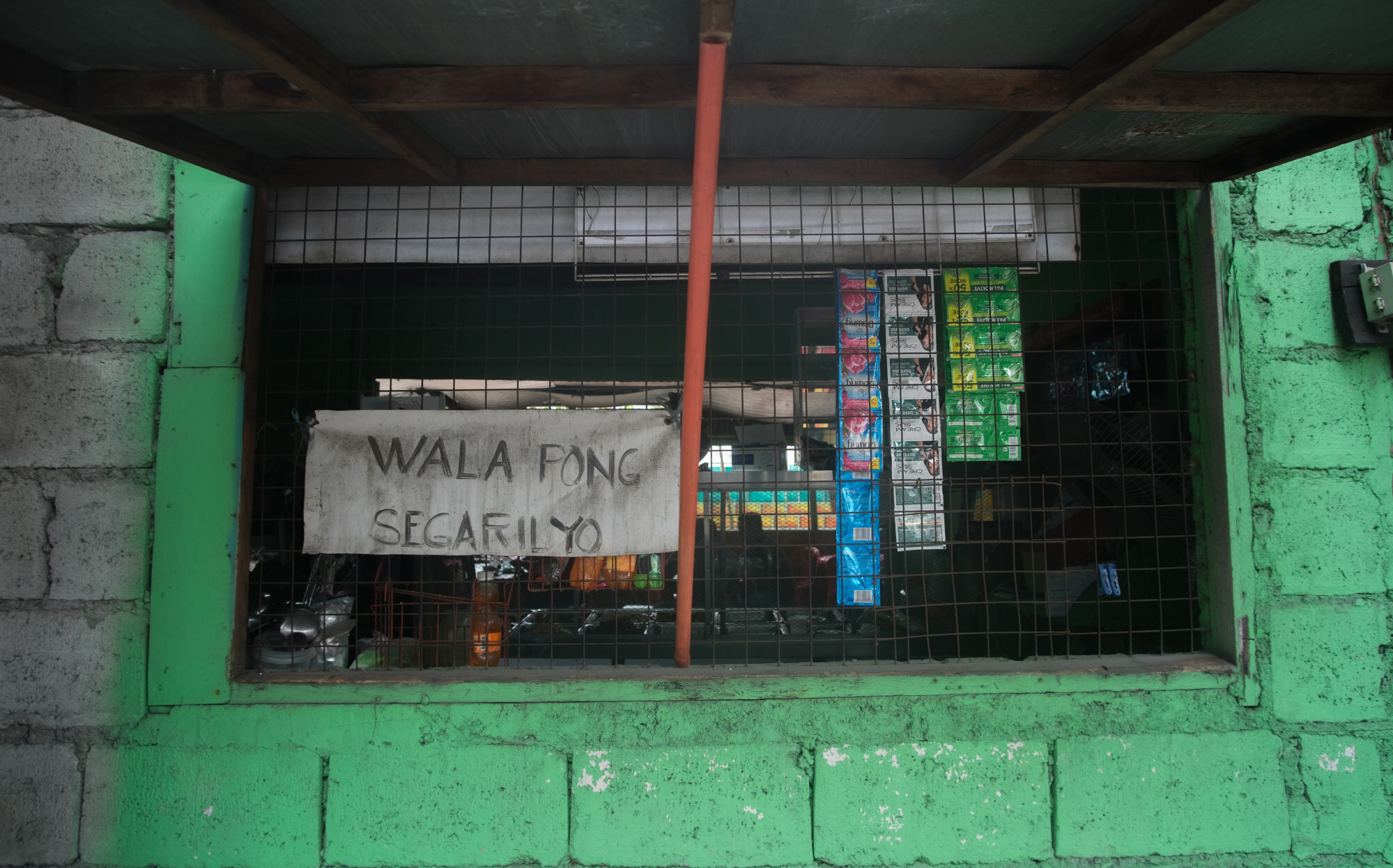 These ideas came from members of the community, but were supported by money from the local government for anti-tobacco campaigns and educational programmes about anti-smoking ordinances.
"We stopped selling cigarettes in our store because we're now aware of the penalties and laws in place," said Glenda Diaz, a local shop owner. "Not selling cigarettes barely affected our profits."
Some barangays also offer clinical support such as nicotine patches and smoking cessation sessions to those who wish to quit, in coordination with the city health office.
But funding and staffing challenges mean only a few of the more than 55 barangays that SWP campaigns in across Metro Manila are able to successfully implement smoke-free environments.
A lack of government-run facilities to support smoking cessation is another problem facing low-income Filipinos who want to quit.
Teresita Caralos said she had given up trying to access those services that do exist as the commute cost her 200 pesos (US$3.81) – money she badly needed for other essentials.
"I don't bother any more," said the 74-year-old, who quit after a decade smoking. "It feels like I'm begging, and I'd rather use my commute money for food."
Problems still to solve
Banning smoking in public spaces and workplaces may not be enough to get nicotine-dependent Filipinos to stop lighting up, said Hannah Nario-Lopez, an assistant professor at the University of the Philippines who specialises in contemporary social issues and the sociology of deviance.
"We should treat smoking not just as an isolated social behaviour or problem because it can be more than an addiction," she said, emphasising that smokers often attribute "meaning" to cigarettes that can "make it hard for them to quit".
"There is always a history on why a person is addicted to a vice," she said. "For the teenagers, they might be testing the limits of the structures they grew up in, they are probably trying to get to know themselves, it could be their channel for exploration."
Fishermen like Dayao, meanwhile, might believe cigarettes help them keep warm at sea and so attribute meaning to them in this way – helping explain the reluctance to quit. Seeing such hesitance as a lack of willpower is reductive, Nario-Lopez said.
The sociologist emphasised that social contexts can be the root of social problems such as smoking, and taking time to address these roots, which are systemically embedded in a developing society like the Philippines, means that uplifting the lives of Filipino smokers, and building empowered communities to assist in the rehabilitation of individuals can help in winning the campaign against harmful substances such as tobacco.
This story was produced under the 'Nagbabagang Kuwento (Cycle 5) Covering a Smoke-Free Ph Media Fellowship' by Probe Media Foundation Inc. (PMFI) and Campaign for Tobacco-Free Kids (CTFK). The views and opinions expressed in this piece are not necessarily those of PMFI and CTFK.