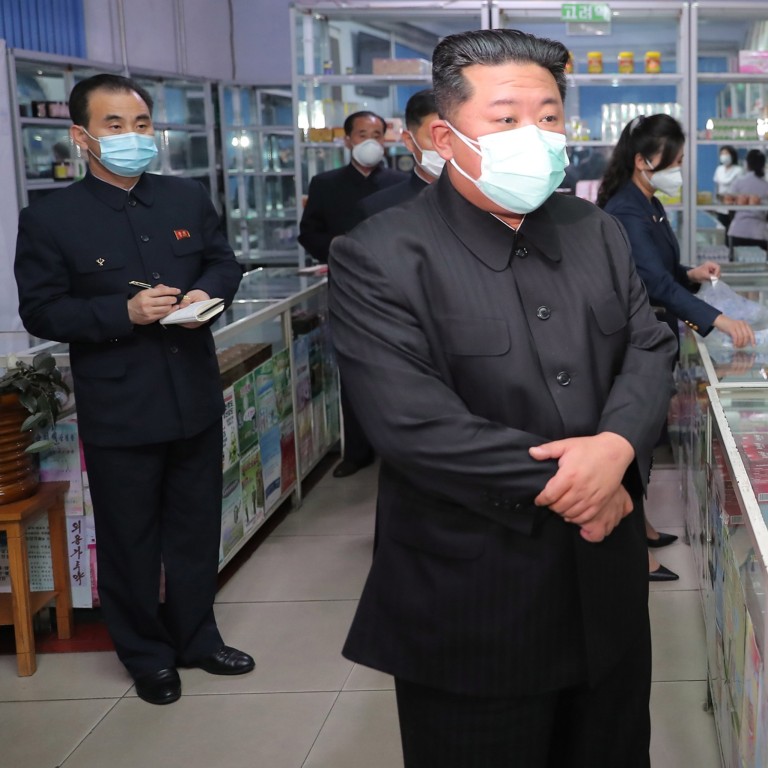 Coronavirus: unvaccinated North Korea reluctant to accept medical aid, Seoul says
Health officials in North Korea found 269,510 more people with feverish symptoms and reported another six deaths, state media said on Tuesday
Pyongyang is unlikely to accept help from Seoul as it would be viewed as undermining leader Kim Jong-un's authority, an analyst says
South Korea
's new conservative government is reaching out to help
North Korea
with its recent
Covid-19
outbreak but the North keeps stonewalling, Seoul said on Tuesday.
The latest resistance came after Pyongyang reported six more people died and an additional 269,510 had feverish symptoms, bringing the death toll to 58 and illnesses to some 1.48 million as of 6pm on Monday.
More than 819,090 had fully recovered and at least 663,910 were being treated, according to state media KCNA.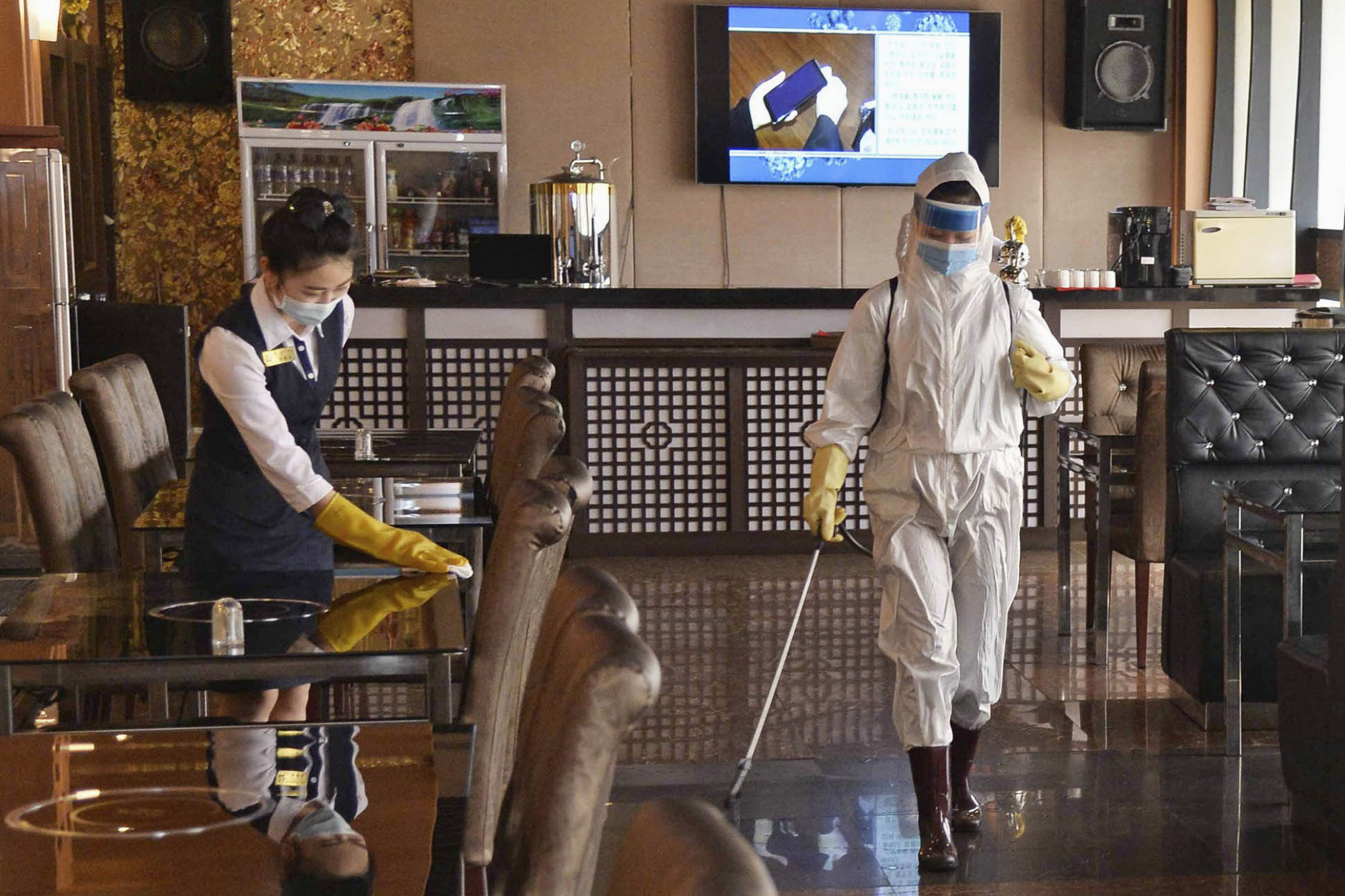 The Unification Ministry attempted to contact the North with its offer of help through cross-border communication lines.
"But the North did not answer whether it would accept his message or not" for the second consecutive day, a spokesperson of the ministry said on Tuesday.
The North has stepped up efforts to immediately fix "deviations" in the supply of medicine across the country, mobilising soldiers, officials, teachers and students for this purpose as ordered by leader
Kim Jong-un
earlier this week, according to KCNA.
South Korean President Yoon Suk-yeol told the National Assembly on Monday if the North is willing to accept, the South would spare no efforts to help with vaccines, medicine, equipment and health personnel.
"We need to be patient in waiting for the North to respond" to the offer, a senior unification ministry official said, hinting at the South's frustration with the uncooperative North.
Health authorities said Seoul has extra vaccines to offer the North, but that any antivirals and other drugs for treatment, priority would be given to South Koreans.
Experts suggest the North had better focus on treatment rather than vaccinating its 26 million people as the virus has already spread far and wide through the impoverished country that lacks medical infrastructure.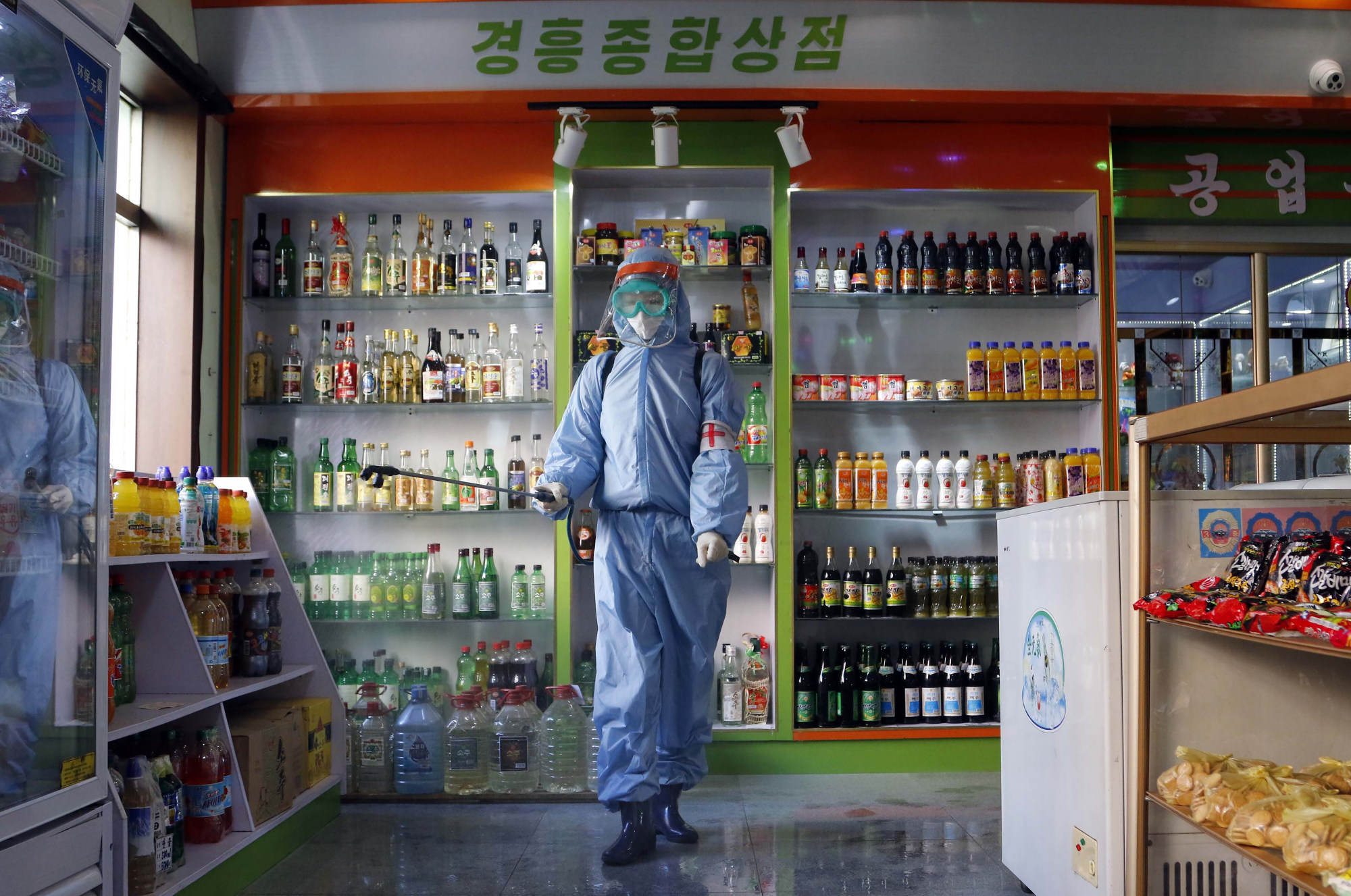 Talks are under way between
China
and North Korea, Chinese authorities said, as pandemic aid would compel the opening of their border that remains largely closed due to coronavirus lockdowns.
The World Health Organization (
WHO
) on Monday repeated its offer for help North Korea where no public vaccination programme has been carried out.
White House press secretary Jen Psaki said on Thursday the
United States
would support international aid efforts for North Korea's Covid-19 fight.
Professor Oh Myoung-don of the Seoul National University College of Medicine said at a seminar on Monday that the upsurge in Omicron cases in the North must have started around April 15, warning the total death toll could eventually reach more than 35,000 people there.
Sohn Young-rae, a senior South Korean health ministry official, said the real case numbers in the North are believed to be much higher than officially reported.
"The North is apparently scoring cases based on symptoms only without testing to confirm cases. Half of Omicron cases show little symptoms," Sohn said on Monday.
"This means the North is failing to prevent the transmission of [the] virus by those infected people who have little symptoms or those who have yet to show symptoms," he said.
Hakim Djaballah, former CEO of Institut Pasteur Korea, said the priority must be on contact-tracing, isolation of the infected once confirmed by testing and the use of antivirals in North Korea.
"I do not think, at this stage, vaccines will help to slow down or end the spread," Djaballah told the Korea Times.
"Given what we have learned about their healthcare infrastructure and capabilities, I think it will be the onset of many other diseases to make it impossible to fight the Sars-CoV-2 virus. North Korea is endemic to many diseases such as tuberculosis. The population there has been undernourished for many years and this can add to the struggle," he said.
North Korea's state media recommend folk medicine such as willow tree leaves to treat fever, providing a glimpse into the dilapidated status of the healthcare system in the country where beer bottles were seen used for IV drips.
"When power and tap water supplies are cut, medical doctors have to go fetch water from somewhere," said Choi Jeong-hoon, a North Korean who worked as a medical doctor in the North in 2007 before defecting to the South.
He said the North is unlikely to accept the South's offer of help as it would be considered undermining Kim's authority.