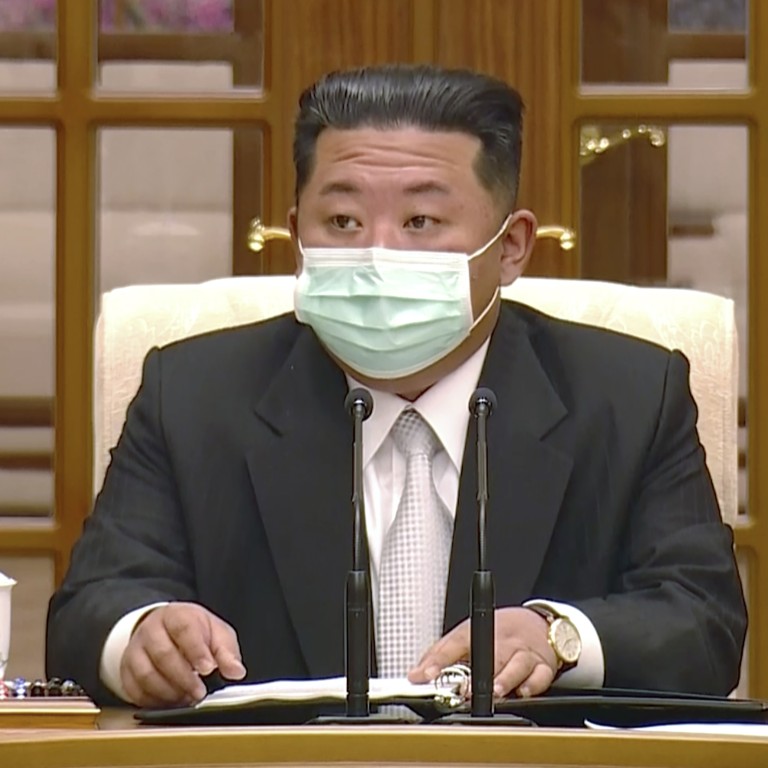 Will Kim Jong-un look to China to battle North Korea's 'explosive' Covid-19 spread?
Even as the nation of 26 million unvaccinated people faces a collapse of its healthcare system, Kim has rebuffed offers of help from South Korea and the UN
But amid reports it has picked up Chinese medical aid, analysts warn Kim may view the crisis as a chance to 'retain authority and power' or circumvent sanctions and boost his nuclear programme
Two years after the pandemic swept the world, reclusive
North Korea
has finally acknowledged it is dealing with an outbreak, with more than half a million people being quarantined due to a rapidly spreading fever.
North Korea has reported more than 1.48 million "fever cases" and over 50 virus-linked deaths since late April, according to state media.
If Covid-19 cannot be controlled in the impoverished country, it could spell further doom for its 26 million people, who are largely unvaccinated and malnourished.
Analysts also say without accurate information coming out of North Korea, it is difficult to ascertain the level of aid it needs to deal with a full-blown crisis.
What has Kim Jong-un said about the virus?
Covid-19 spread rapidly around the world after it emerged at the end of 2019, leading to lockdowns, deaths and overwhelmed hospitals from China to Italy and the United States. North Korea, however, had always claimed a perfect record in keeping out the virus.
Although experts doubted this was true, the country's extremely strict border closure, large-scale quarantines, and public health propaganda that stressed virus measures may have staved off a huge outbreak until now.
It was only on May 12 that North Korea acknowledged the virus had breached its borders, saying that an unspecified number of people had tested positive for the Omicron variant. It instituted a nationwide lockdown and leader Kim Jong-un ordered public health officials, teachers and others to identify people with fevers so they could be quarantined.
Currently, some 565,000 people are in quarantine with a fever that's rapidly spreading in capital Pyongyang and elsewhere.
Hoo Chiew-Ping, a senior lecturer in strategic studies and international relations at the National University of Malaysia, said the outbreak was probably due to a recent large gathering on April 25 to commemorate the founding of the Korean People's Army.
Kim has called the outbreak the nation's "greatest turmoil" since its founding. He also lambasted government and health officials for a botched pandemic response, saying medicine supplies had not been sent to pharmacies on time because of their "irresponsible work attitude and organising and executing ability," said the North's official Korean Central News Agency (KNCA).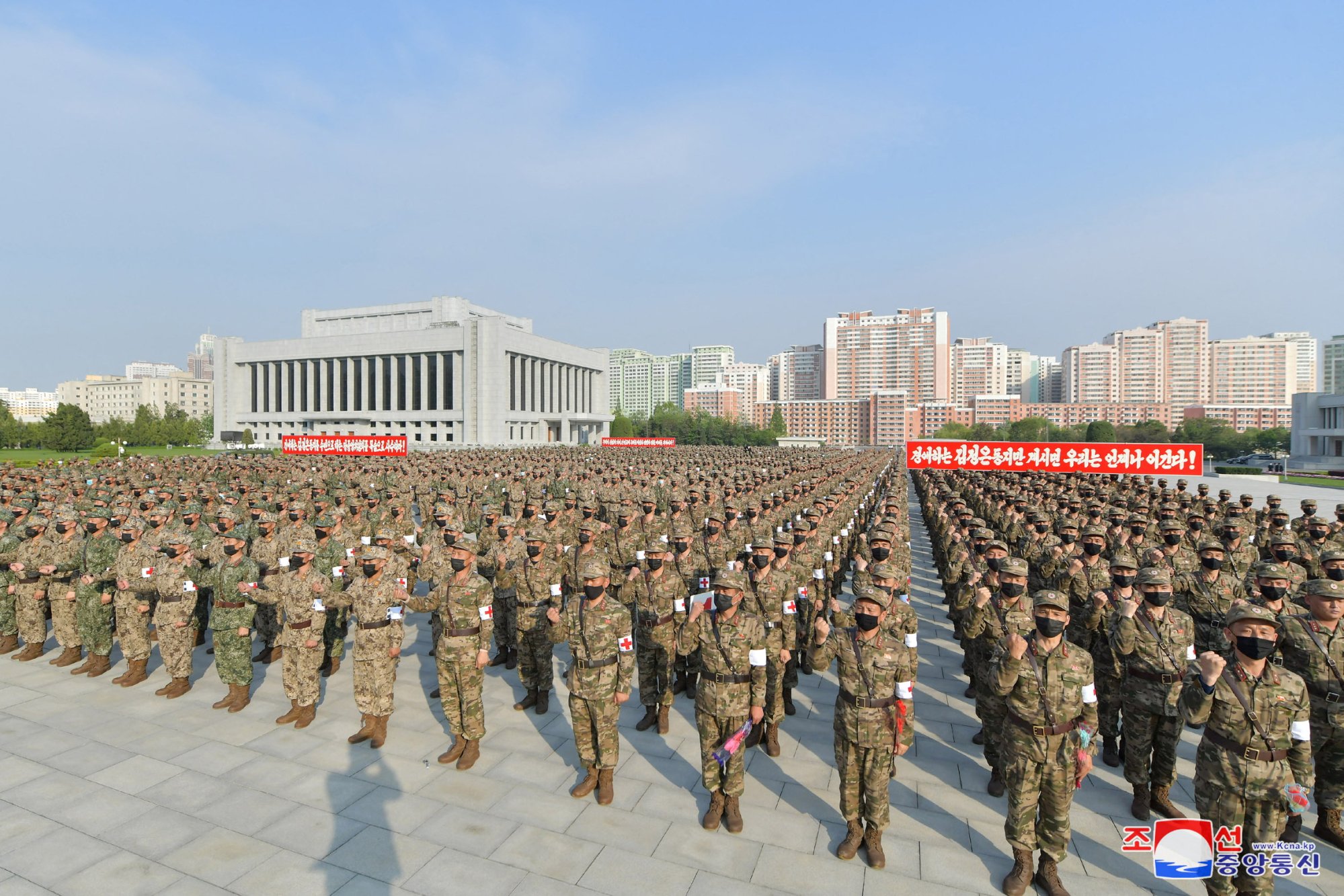 Kim and Politburo members had visited pharmacies in Pyongyang, with Kim lamenting that shops were in poor condition and pharmacists were not wearing proper white gowns.
Kim ordered military medical units to get involved in stabilising the supply of medicine in Pyongyang. The Politburo had issued an emergency order to immediately release and distribute state medicine reserves and for pharmacies to open for 24-hours, although Kim said the steps weren't properly implemented.
Hoo said Kim may "view this crisis as an opportunity to retain his authority and power, without losing the North Korean elites' support or prompting a bottom-up revolution".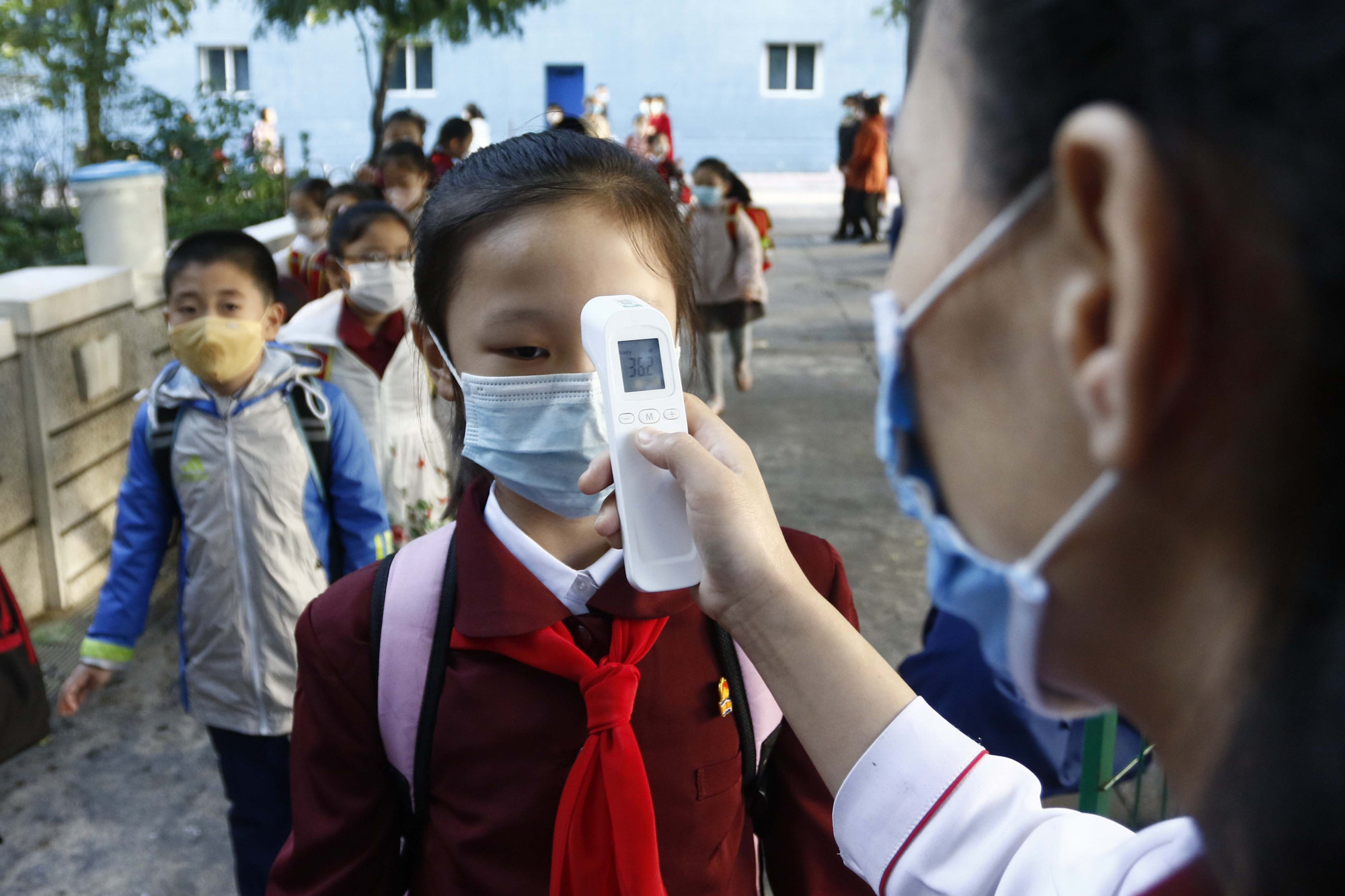 How will a massive outbreak affect North Korea?
The virus has spread rapidly in the country. Just last Friday, the KCNA reported that from late April, North Korea had an "explosive spread" with more than 250,000 people catching a fever "whose cause couldn't be identified". As of Monday, the number had grown to 1.2 million, about half of whom had recovered.
Even as Pyongyang focuses on distributing medicines to pharmacies during the nationwide lockdown, experts worry that the antiquated healthcare system cannot keep up with a large outbreak.
Former journalist Jean Lee, now a senior fellow at the Wilson Center think tank in Washington, last visited hospitals and clinics in North Korea in 2017.
She said the healthcare system there is "extremely vulnerable" and focuses on preventive measures because they lack medicine or medical equipment.
North Korea's 26 million people are believed to be largely unvaccinated and also malnourished – the UN World Food Programme estimates that 11 million people are undernourished – with many standing to fall severely ill when infected with Covid-19.
Leading epidemiologist Benjamin Cowling, from the University of Hong Kong, called it a "very serious situation". "Omicron infections are not particularly mild in people who have not had an infection or a vaccination in the past as we know from our experience in Hong Kong," he said.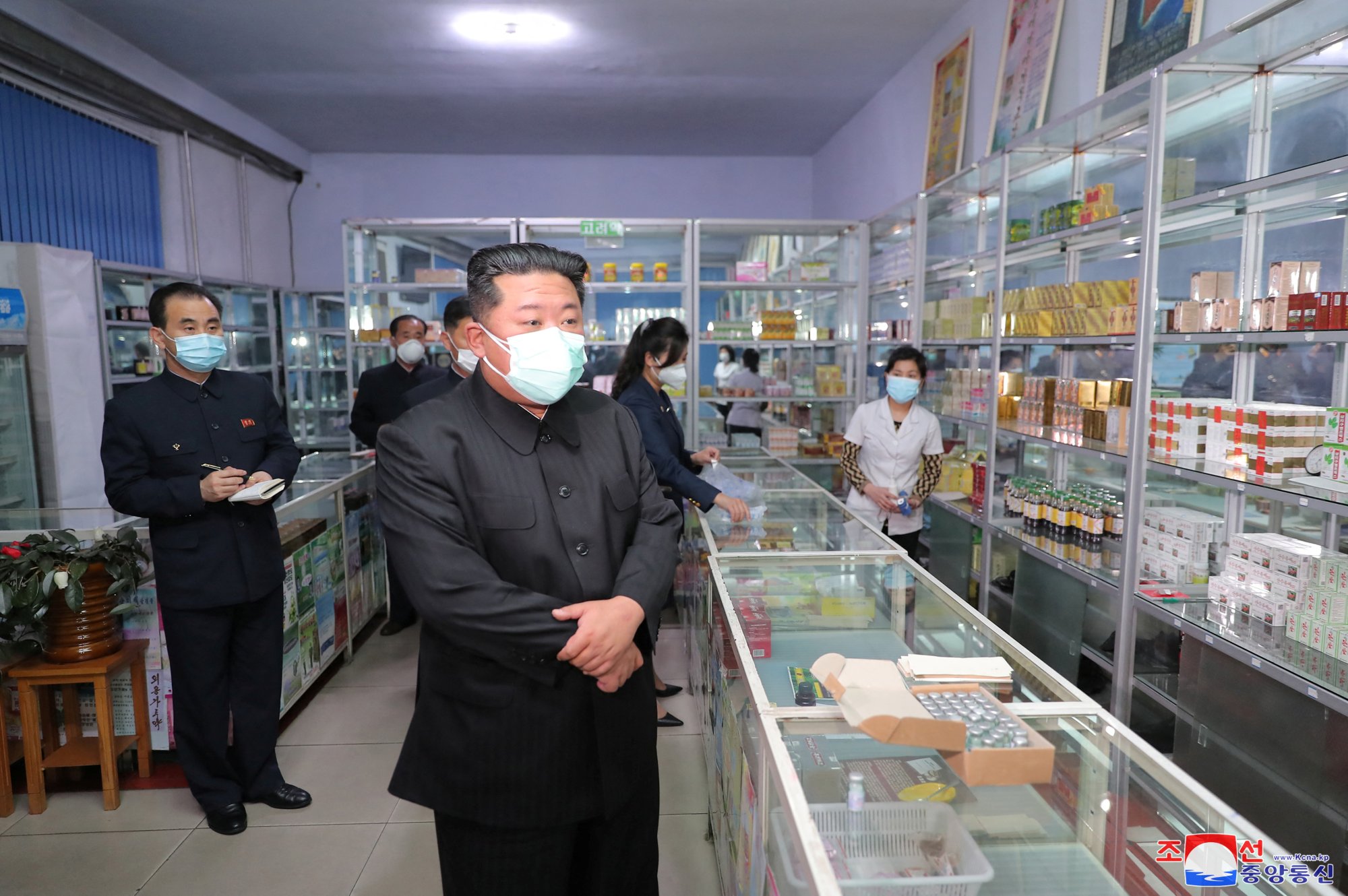 Is the number of infections accurate?
Testing for Covid-19 has been minimal due to its limited resources. The World Health Organization (WHO) said North Korea has carried out just 64,000 tests since the start of the pandemic.
Minah Park, from the National University of Singapore's Saw Swee Hock School of Public Health, said the lack of testing facilities meant the scale of the outbreak was difficult to ascertain.
Cowling said it was likely there were already more than 1.2 million infections.
The WHO last Thursday said it was in touch with North Korean authorities but had yet to receive an official report from the country's health ministry.
It said it had supported North Korea in developing a vaccine deployment plan and that the country was also cleared to receive shots through the UN-led equitable vaccine distribution initiative Covax.
The Kim regime however has so far refused donations of vaccines.
Last year, North Korea rejected planned shipments of AstraZeneca's vaccine that were being organised under Covax due to concerns over side effects, and Pyongyang also turned down an offer of 3 million Covid-19 vaccine doses of China's Sinovac Biotech.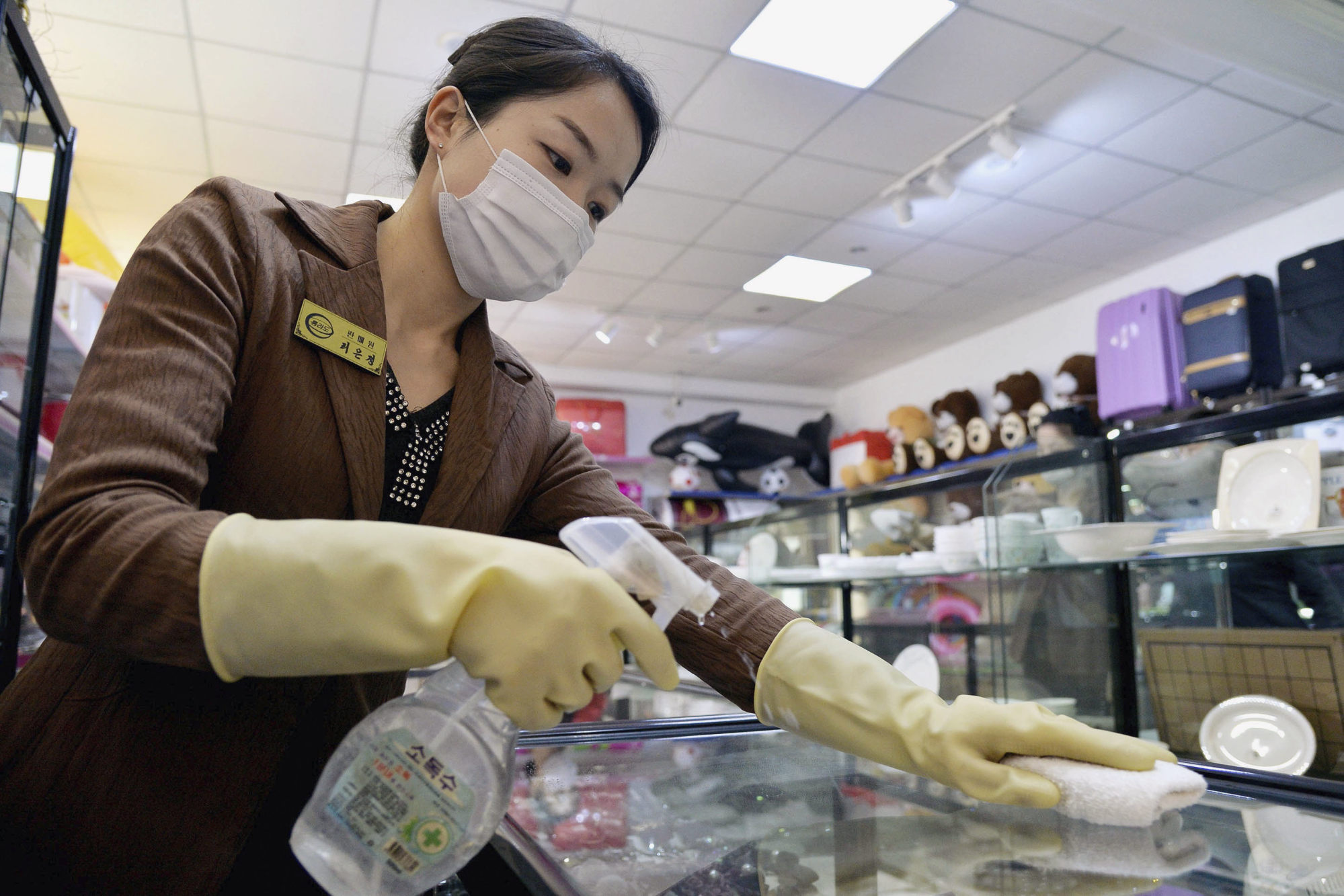 Will Kim now accept help?
Hoo from the National University of Malaysia said North Korea's admission of an outbreak could be a signal for international assistance.
Cowling said: "Vaccines could still save lives even now. Medical supplies such as oxygen tanks could save many lives."
South Korea's newly sworn-in President Yoon Suk-yeol has said Seoul will "spare no medicines including Covid-19 vaccines, medical equipment and health personnel". Beijing has also said it is "ready to go all out" to support Pyongyang in fighting the outbreak.
Pyongyang has not officially accepted any help, but in a sign Kim may be deviating from his governing mantra of "self-reliance", a well-informed Chinese source on Tuesday said three jets belonging to North Korean flag carrier Air Koryo quietly arrived in China's Shenyang city on Monday.
The planes, carrying medical supplies including Covid-19 testing kits, returned to Pyongyang later on Monday, the source said.
Kim has previously praised China's pandemic response and urged his officials to learn from it.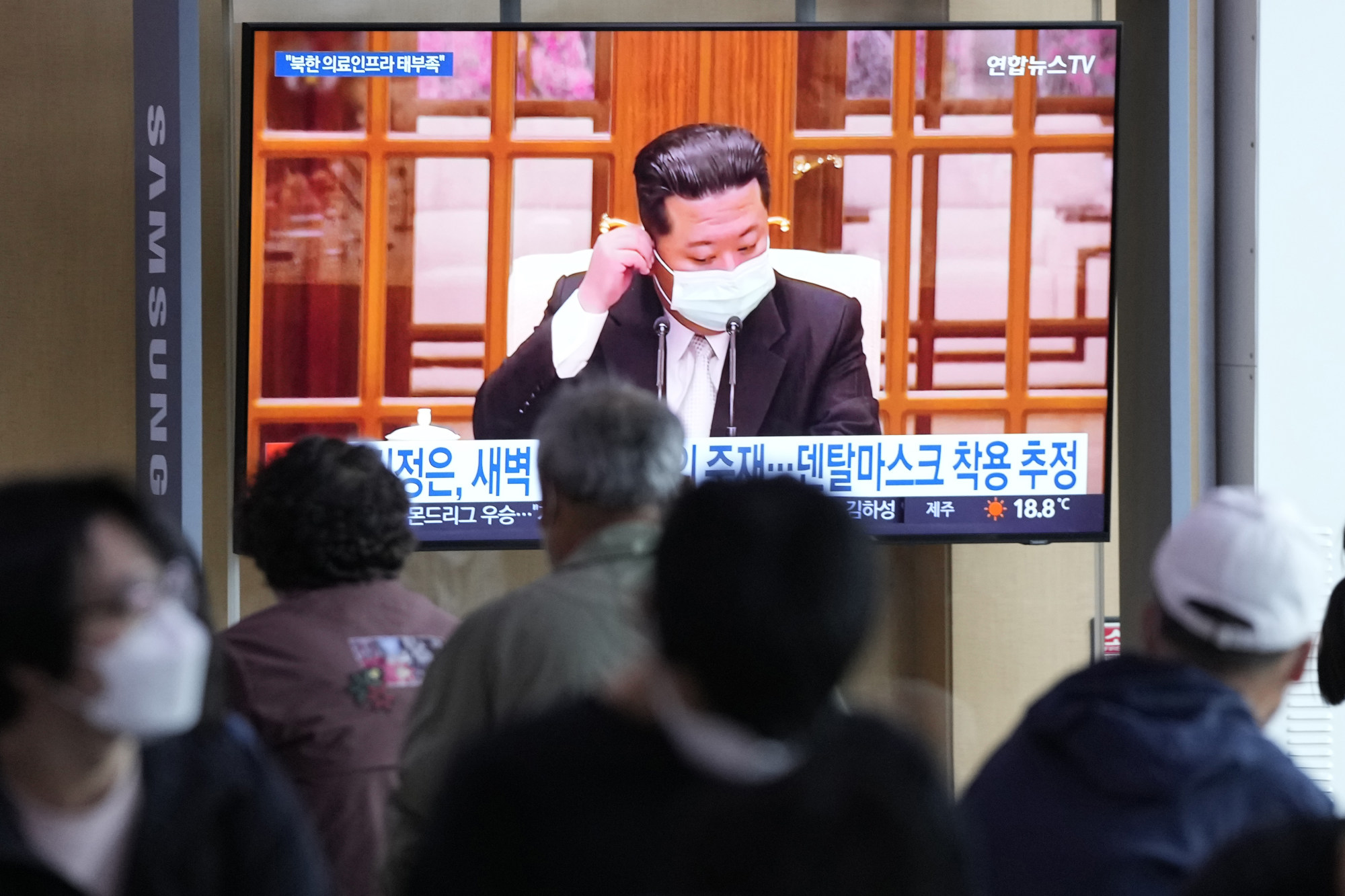 Analyst Lee said it was important to get vaccines into North Korea and thought the pandemic was a chance for the isolated country to open to the outside world and "perhaps even to establish communication that will lead to nuclear negotiations".
Hoo, however, was concerned North Korea would use the outbreak to circumvent sanctions.
"Donations and funds meant for alleviating the outbreak can be used to acquire or procure dual-use technologies and strengthen weapons development programmes, potentially undermining ongoing counterproliferation efforts," she said.
"It is most important to ensure accountability for the humanitarian assistance that will be provided, that is, they must be delivered to the people who require medical assistance."
Kei Koga, an assistant professor of public policy and global affairs at Singapore's Nanyang Technological University, said it was possible that any aid rendered to North Korea would result in a moratorium on Pyongyang's missile and nuclear tests.
Additional reporting by Kyodo