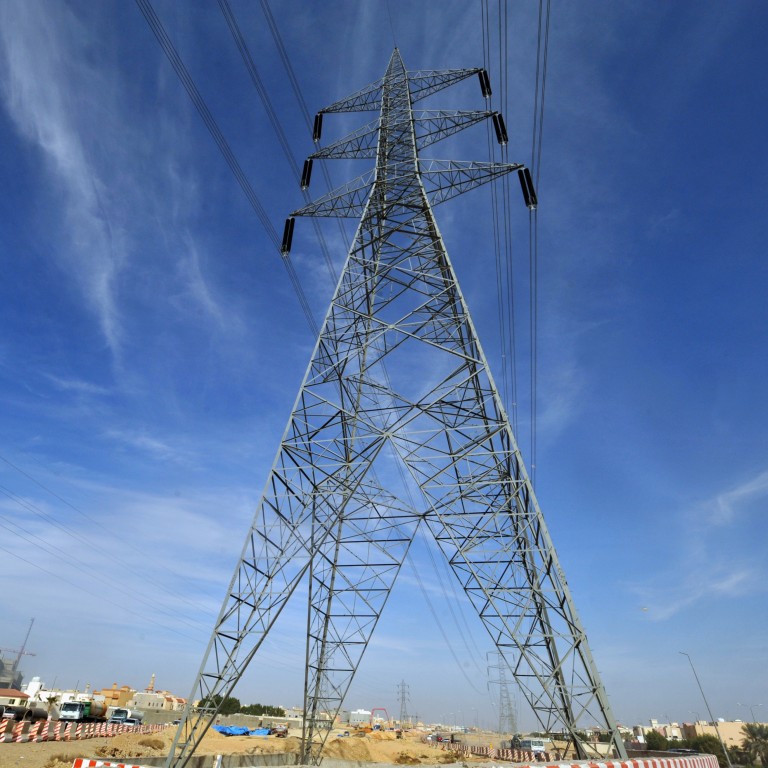 Oil-producing Gulf nations are pursuing greener energy. What does this mean for Asia?
Companies in Saudi Arabia and the UAE are positioning themselves as leaders in the development of renewable energy such as 'green' hydrogen
Ukraine war shifted goals of Gulf nations, the US, Europe and the Asia-Pacific to find both short-term and long-term substitutes for Russian gas and oil imports
When people in
Asia
flip a switch, odds are their electricity is being generated by burning carbon-intensive oil and gas products imported from the Gulf.
For decades, the region's monarchies have been the continent's top provider of crude oil and its first supplier of liquefied natural gas.
And the desert kingdoms' leading role in powering Asia will probably continue into the future, even as economies transition to renewables in pursuit of carbon neutrality.
Saudi Arabia
's ACWA Power and Masdar of the United Arab Emirates (
UAE
) are among the notable Gulf companies that have positioned themselves as leaders in the development of renewable energy worldwide said Michaël Tanchum, a non-resident fellow in the economics and energy programme at the
Middle East
Institute, a Washington-based think tank.
As soon as "green" hydrogen was declared as the clean heir apparent to dirty petroleum products and natural gas by the
COP26
climate conference in Glasgow, Saudi Arabia and the UAE announced their competing ambitions to become the world's leading producer.
Green hydrogen is produced by splitting water molecules with electrolysers – which is a system that uses electricity to convert water into its component parts of hydrogen and oxygen.
Transportable green hydrogen derivatives like ammonia and ethanol are slated to begin replacing natural gas and petroleum products in electricity generation and transport beyond 2030.
The energy industry "thinks of hydrogen as a breakthrough technology, and it is, because it means it's not really commercially feasible today", Roger Martella, chief sustainability officer of US energy giant
General Electric
, told a conference in Dubai hosted by the Washington-based think tank Atlantic Council in late March.
"It's something we're investing in for around the corner, but it's also unique around breakthrough technologies because it is, I'd say, technologically proven," he said.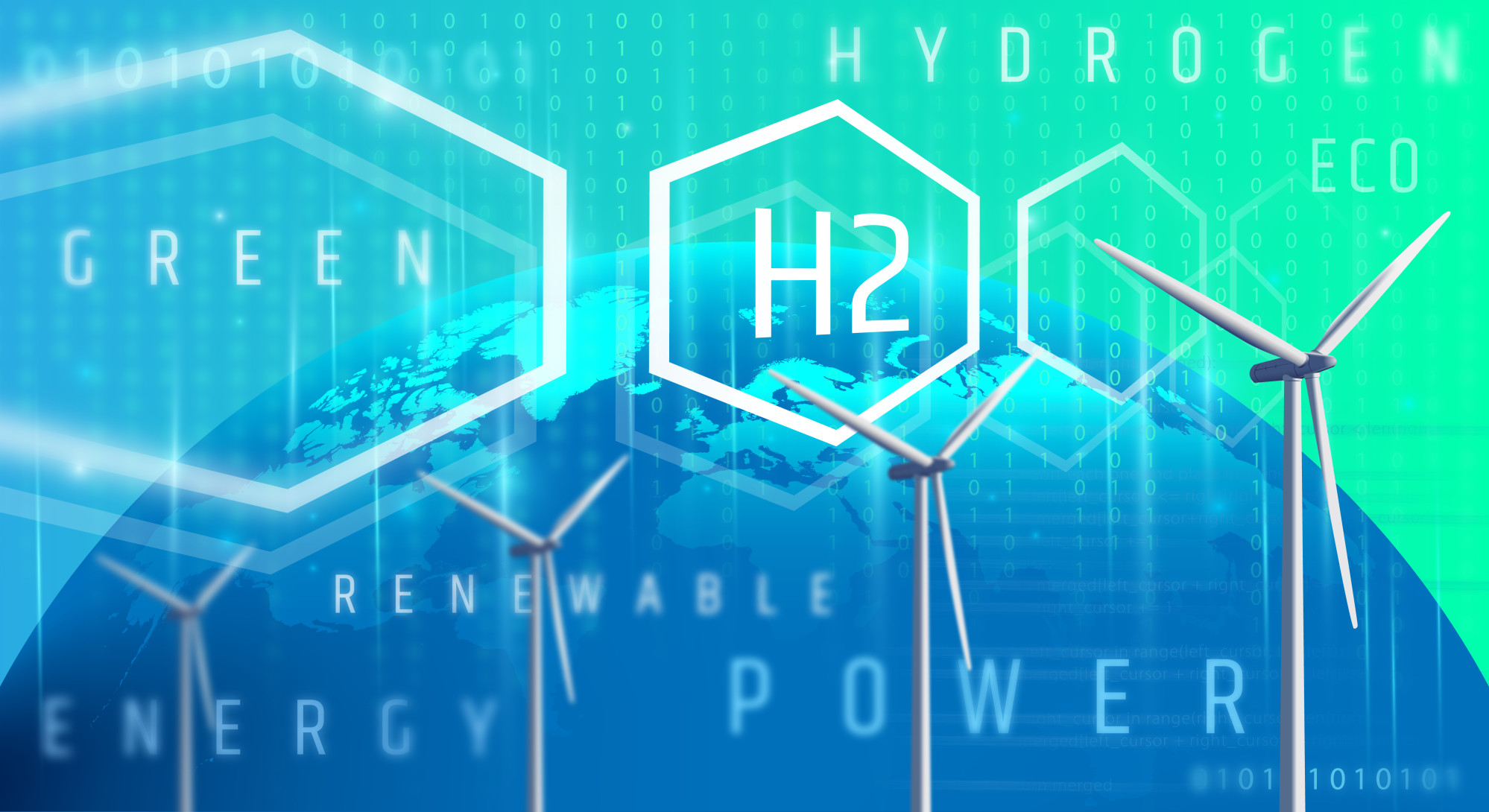 Work is under way worldwide on adapting existing supply chain logistics like gas pipelines and chemical tanker ships to transport its derivatives from production facilities in sun-baked countries where the cost of solar power is lowest:
Australia
,
Brazil
, Chile,
Egypt
, Morocco and the Gulf states.
The Gulf's two largest oil exporters have also set ambitious target dates to achieve net zero carbon emissions: 2050 for the UAE and 2060 in Saudi Arabia.
The UAE, which will host the COP28 conference in 2023, announced plans in November to invest US$163 billion to achieve its carbon neutrality target.
Saudi Arabia, however, is expected to become the first Gulf country to actually begin producing green hydrogen and ammonia on a commercially viable scale.
A consortium led by Saudi utilities giant ACWA Power and the US firm Air Products started construction in May on the world's largest such project – a US$5 billion plant based at the futuristic city of Neom expected to be commissioned in 2026.
Most of its output of 650,000 tonnes per day of hydrogen and 1.2 million tonnes per day of green ammonia will be exported when the project is commissioned in 2025.
Saudi and Emirati energy and petrochemical firms have also unveiled billion-dollar investments in green hydrogen and ammonia projects in Azerbaijan, Egypt,
India
, Morocco, Oman and
South Africa
.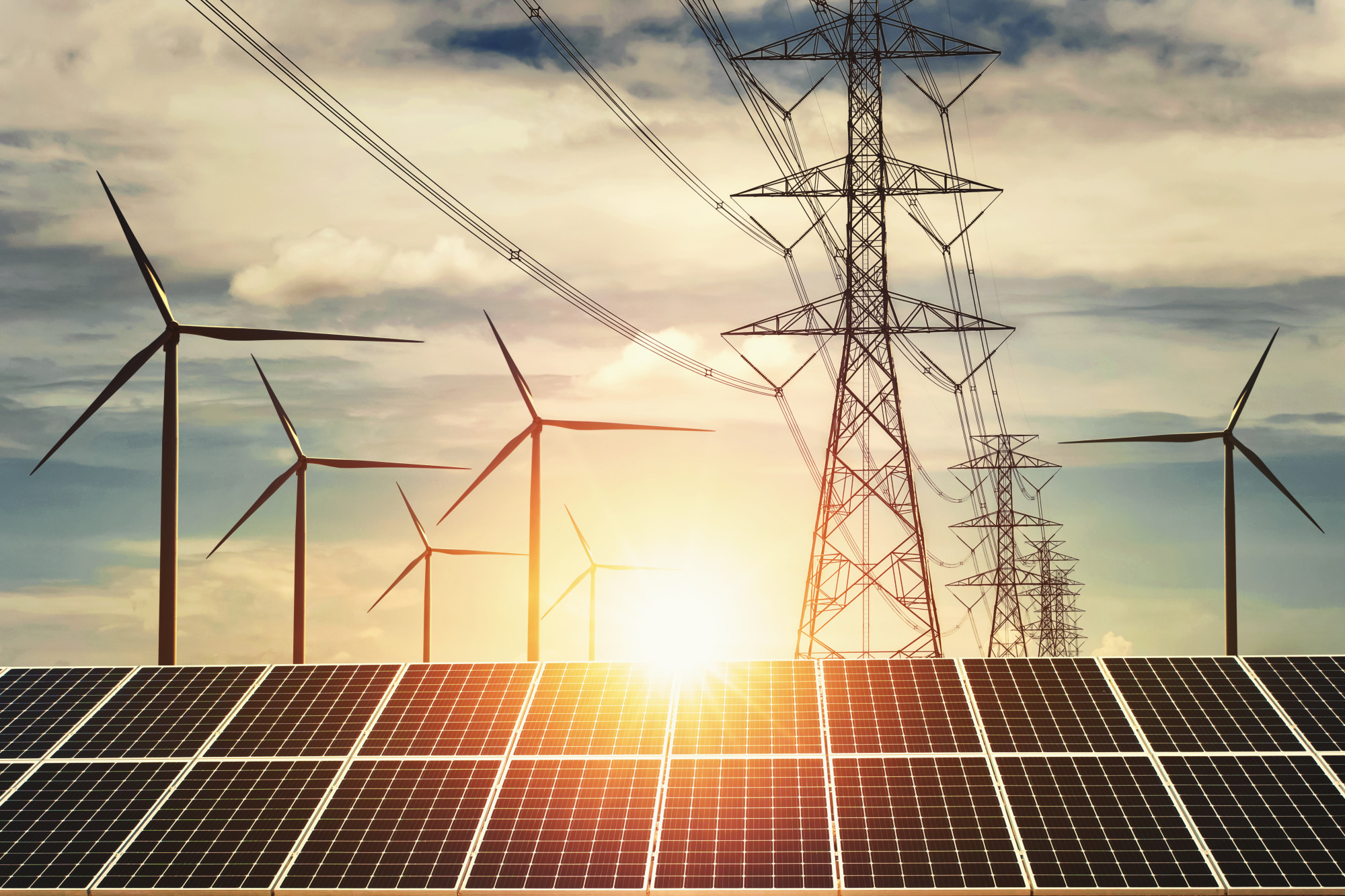 "The place that green hydrogen will first make a significant impact will be with its derivatives used in fertiliser production such as green ammonia," Tanchum said.
Ammonia is a nitrogen-hydrogen compound in which hydrogen is conventionally supplied by natural gas.
Because of skyrocketing natural gas prices in 2021, the cost of such "grey" ammonia used in fertiliser increased by almost 90 per cent and fertiliser prices reached their highest levels in 10 years, he said.
Gulf investments are quickly expanding into the Asia-Pacific region, with UAE firms outpacing their Saudi competitors by signing collaborative agreements with major energy importers in
Japan
and
South Korea
.
On June 3, the UAE's Petrolyn Chemie signed an agreement with Korea Electric Power Corporation,
Samsung
C&T Corporation and Korea Western Power to build a US$1 billion plant in Abu Dhabi to produce up to 200,000 tonnes per year of green ammonia for export to South Korea.
The unhappy coincidence of
war breaking out in Ukraine
in February has boosted the Gulf monarchies' ambitions by deeply focusing the minds of decision makers in the
United States
and their key allies in
Europe
and the Asia-Pacific on the need to find both short-term and long-term substitutes for Russian gas and oil imports.
The
European Union
, Japan and South Korea have all expressed concerns that replacing Russian fuel imports could knock their plans to achieve carbon neutrality by 2050 off track.
The Gulf's major oil exporters – Saudi Arabia, UAE and Kuwait – have been reluctant to break their Opec+ agreement with
Russia
and flood international markets with the relatively little spare production capacity they have available.
But they have responded enthusiastically to proposals made by the procession of foreign VVIPs who have visited the Gulf since February in search of strategic clean energy partnerships.
Egged on by the US State Department, the Gulf's governments, energy and utility corporations, and petrochemicals producers have signed a slew of agreements with their counterparts in Europe,
Africa
and Asia to fast-track the development of renewable energy resources.
State-owned Abu Dhabi-based renewables giant Masdar is fiercely competing with Saudi Arabia's ACWA Power to secure the lion's share of the green hydrogen market.
Masdar has this year so far signed agreements to explore and develop renewable energy and green hydrogen projects with a combined capacity of more than 10 gigawatts, in addition to existing assets of 15 gigawatts in more than 40 countries.
The company's interest in green hydrogen is not a recent phenomenon, however, with investments in hydrogen production and power generation dating as far back as 2008.
"We made clear our plans to build a truly global clean energy powerhouse, and believe now is the right time to make a global impact in green hydrogen," Mohammad El-Ramahi, Masdar's director of asset management and technical services said.
Western officials say the participation of the deep-pocketed Gulf states is vital to upscaling production of green hydrogen to achieve the economies of scale necessary for it to become a commercially competitive commodity.
In May, the European Commission hiked its target for green hydrogen imports to 10 million tonnes a year by 2030, from the target of 5.6 million tonnes a year it had set in 2020.
Overall EU consumption of hydrogen stood at 10 million tonnes a year in 2021 and is forecast to reach 70 million tonnes a year by 2050.
Ensuring that this European demand will be met "is not just a role for the United States," said David Livingston, senior adviser to US special presidential envoy for climate John Kerry.
"That's a role for the US working with our partners in the Gulf and the broader Middle East region, to help supply that hydrogen demand in Europe."
He said the task involved a great deal more than just balancing supply and demand.
"We're going to have to do it also with complementary infrastructure, with working together to synchronise the regulatory frameworks that each of us set out in our respective countries," Livingston said.
Japan and South Korea both announced plans last year to initially boost their respective consumption by half to three million tonnes a year each by 2030, rising to 20 million tonnes a year of green hydrogen each by 2050.
The Rocky Mountain Institute (RMI), a US non-profit environmental organisation, in a report published in May, said the intense international competition for gas supplies with Asia triggered by the Europe Union's concerted switch away from Russian imports, ironically, has helped the environmental cause by sending prices to historic highs.
RMI predicted that imported green hydrogen will become cheaper for developed economies to use than carbon-intensive hydrogen produced domestically from gas and industrial processes by 2024.
This would make it easier for energy-intensive industries in Europe and Asia like fertilisers, steel and aluminium to replace Russian gas with green hydrogen as its primary feedstock, it said.
In a joint study published last year, US consulting firm McKinsey and the Hydrogen Council, an industry body, predicted that more than half a trillion dollars will be invested in clean hydrogen projects by 2030.