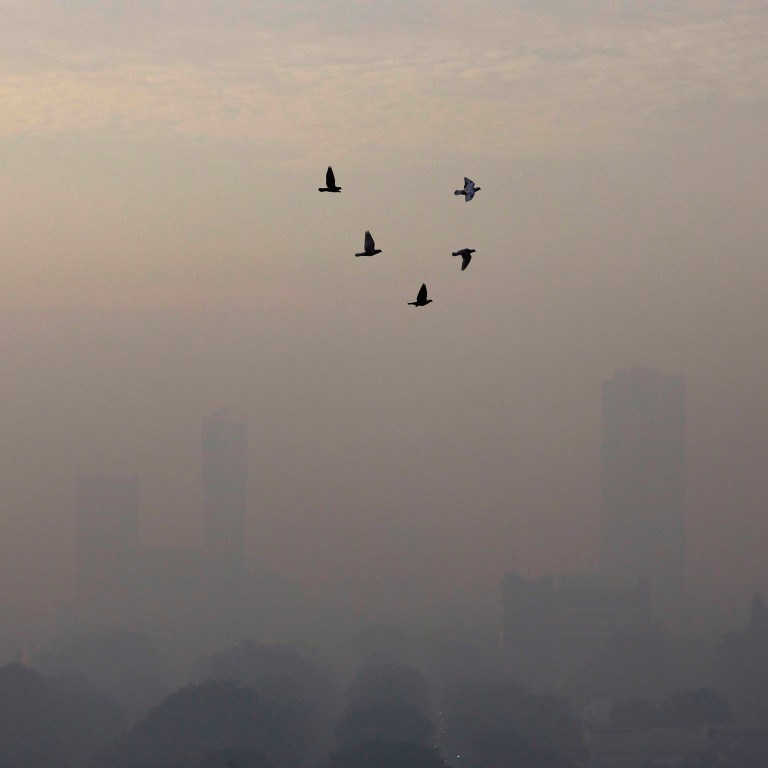 Can Indonesia's Jokowi breathe easy, with air pollution in Jakarta and other cities still causing tens of thousands of premature deaths?
Pandemic restrictions are easing, but should Jakarta's millions keep wearing masks when air quality often far exceeds WHO healthy guidelines?
Nation's president, and other top officials, are in the process of appealing a landmark court ruling last year which said they had to improve air quality
While Indonesia has finally relaxed its mandatory outdoor face mask policy more than two years after the Covid-19 pandemic began, residents in the capital Jakarta may want to keep masking up just the same.
In the past week, air pollution levels in the city, which has a population of over 10 million, have soared to almost 200 according to air quality pollution indexes, with anything over 150 classified as "unhealthy".
On June 20, PM 2.5 pollutants or fine particulate matter measuring 2.5 micrometers or less, measured 136µg/m³ in Jakarta, almost 30 times higher than the maximum stated in global air quality guidelines issued by the World Health Organization (WHO).
Two days before, however, when air pollution levels started to rise, Yogi Ikhwan, a spokesperson for the Jakarta Environment Agency, seemed to play down the seriousness of the situation, calling monitors like the US-developed Air Quality Index (AQI) "a private source" and saying the government used its own monitoring stations to assess air quality.
Yet according to Bondan Andriyanu, a climate and energy campaigner for Greenpeace Indonesia, the government's own website also showed "unhealthy" levels of air pollution across the capital on June 20.
"When we see unhealthy levels of air
pollution
, there should be a warning from the government. Until now, there has been no official advice about what people should do to protect themselves from exposure to the effects of unhealthy air pollution," he said.
He pointed out it had been almost a year "since the citizens' air pollution lawsuit was won but we've continued to see an increase in air pollution to unhealthy levels. There have been no concrete steps or coordination between the regional governments of West Java, Banten and Jakarta regarding efforts to control air pollution".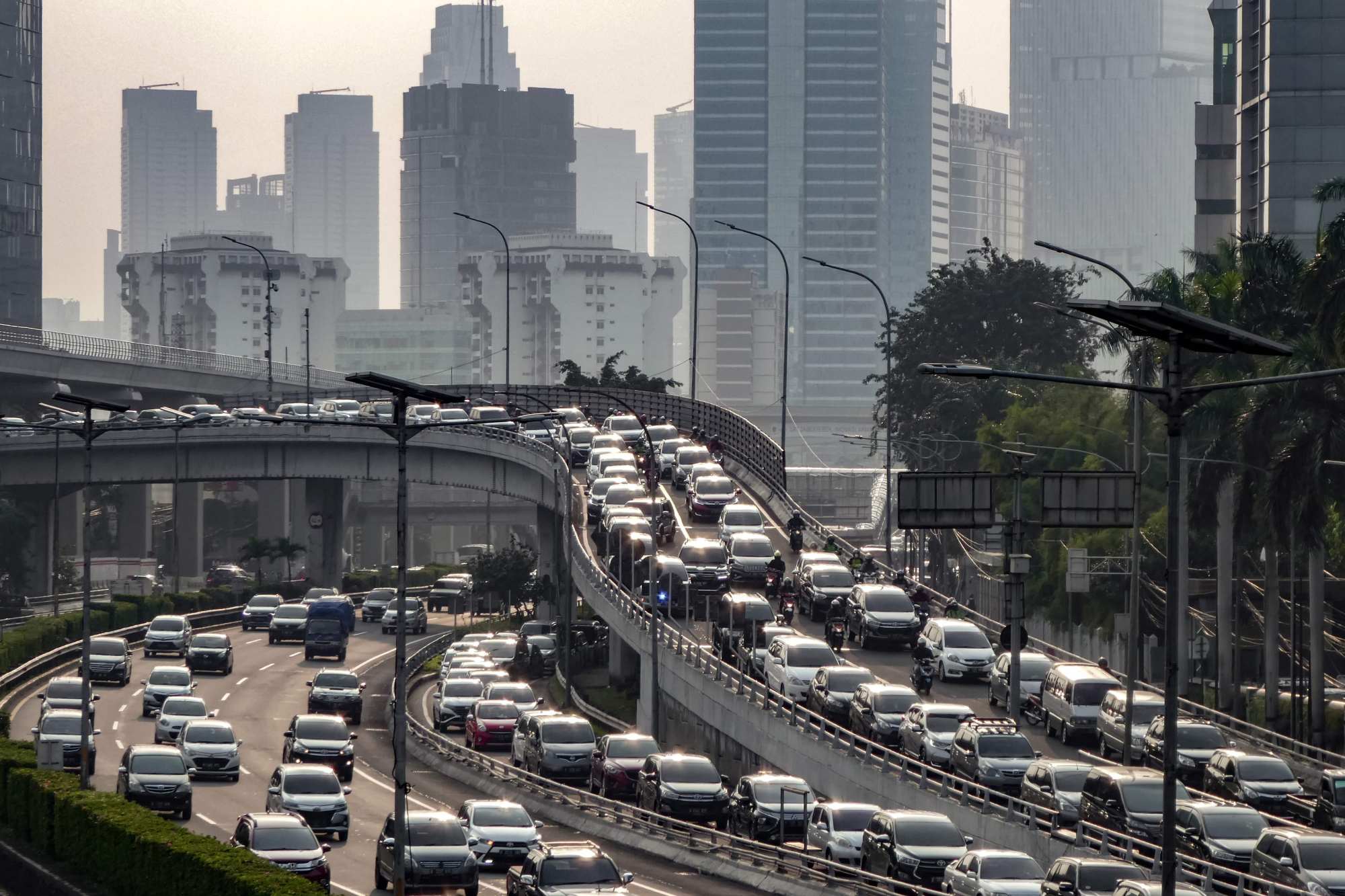 He was referring to September last year, when Jakarta judges found in favour of 32 plaintiffs in a lawsuit, originally filed in 2019, that took Indonesian president
Joko "Jokowi" Widodo
, three ministers and three governors to court over the city's rancid smog.
The aim of the lawsuit – a legal tactic often used in environmental law cases – was to raise awareness about dangerous levels of air pollution in and around Jakarta, an area home to about 30 million residents.
The need for cleaner air could hardly be greater. A 2019 joint study by global health organisation Vital Strategies and the Bandung Institute of Technology (BIT) said
Indonesia
had the highest number of premature deaths related to air pollution in Southeast Asia. In 2017, that figure stood at more than 50,000.
The study also found that levels of fine particulate matter (PM 2.5), "the pollutant most hazardous to health, routinely exceeded that of the World Health Organization's air quality guidelines by four or five times" in Jakarta.
The plaintiffs in last year's case did not ask for financial compensation and the district court, returning its verdict, ordered the negligent government to take measures to improve air quality in the city and its surrounding areas.
A big problem is that Jakarta's smog is caused by several factors, Greenpeace's Andriyanu said.
In addition to huge environmental stressors like traffic, pollution is also caused by coal-fired factories and power plants in West Java and Banten, the reason why these areas were also listed as part of the legal challenge.
However, while the plaintiffs won their case, they say the government has been slow to act since. One of them, Elisa Sutanudjaja, told This Week In Asia that the authorities had not taken advantage of Covid-19 to "change fundamental things" and had failed to put an end to the filthy air.
"I just deeply regret that the government missed the great momentum caused by the last two years of the pandemic," she said.
For example, traffic was significantly reduced because of lockdown restrictions and working from home and many people took up cycling to avoid using public transport, but those in power failed to capitalise on these trends for the public good.
"One of the easiest things, for example, would be a protected bicycle path (on the side of the road). In two years, Jakarta has built less than 20 kilometres of pathway compared to 500 kilometres in Manila," added Sutanudjaja.
Jeanny Sirait, part of the legal team in the air pollution case, told This Week In Asia that Indonesia's president, minister of health, minister of environment and forestry, minister of home affairs and the governors of Banten and West Java were appealing the verdict. Only the governor of Jakarta, Anies Baswedan, was not appealing.
According to Sirait, the appeals may be because the government fears potential policy changes as a result of the lawsuit may affect the construction of several coal-fired power plants in the Banten area.
"And while the Jakarta Provincial Government didn't appeal, it doesn't mean things are any better," she said. "Until now, we consider that there have been no concrete measures to control air pollution in Jakarta."
Fajri Fadhilah, in charge of the pollution and environmental damage control division at the Indonesian Center for Environmental Law agreed there had been little progress despite the legal victory on paper.
"The governor of Jakarta did not appeal, so he has agreed to carry out the orders contained in the Central Jakarta District Court verdict. But, there has been no significant change from the governor and the central government," he said.
The truth of that is borne out by the latest air pollution levels, seeming to imply that the government really needs to get cracking if it truly wants face masks worn during the pandemic to be consigned to the history books.
"The governor (of Jakarta) says that he has made a 'grand design' for controlling Jakarta's air pollution," Fadhilah said. "But we don't know what will happen with the grand design yet."