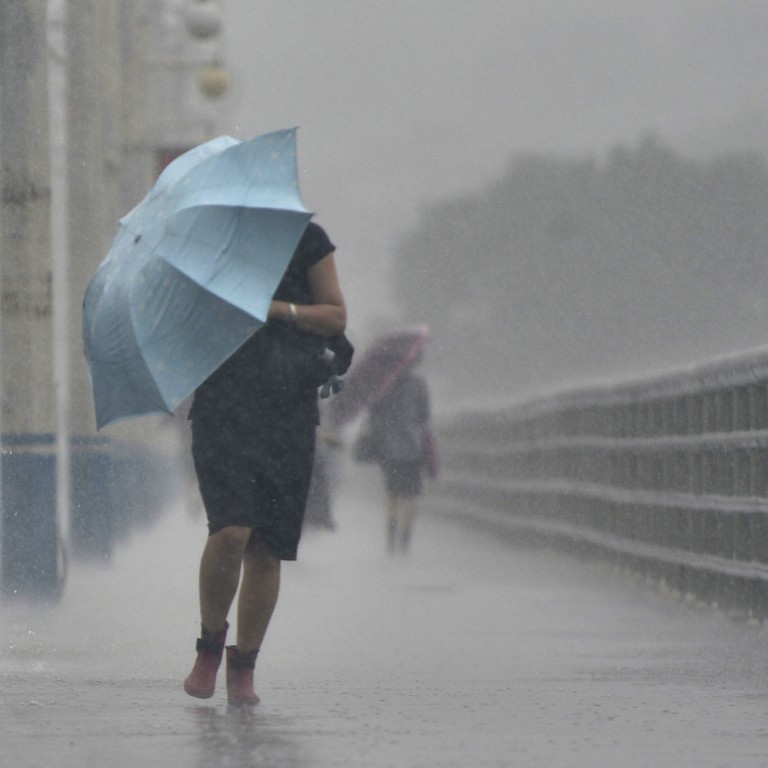 North Korea's woes overflow as Kim Jong-un battles flooding, Covid-19 outbreak
Major rivers in the country are in spate following torrential rains since last week, prompting officials to step up disaster response efforts amid a wave of infections
Experts say the North's problems are only going to worsen as it can't receive aid from Seoul due to frosty inter-Korean ties and stringent Western sanctions
North Korea
's capital Pyongyang is grappling with heavy floods this week, giving leader Kim Jong-un a fresh headache to deal with following the recent outbreak of Covid-19 in the country.
Korean Central Television footage showed the Pothong River, which flows through the capital and a tributary to the Taedong River, overtop the banks and submerge nearby pavements and trees.
A passer-by was seen standing knee-deep on the flooded pavement.
North Korea's ruling party newspaper Rodong Sinmun said authorities were making utmost efforts to collect each region's precipitation data in real time and set up "necessary countermeasures quickly and accurately."
"Massive people's campaigns are under way to minimise damage from flood and typhoons" in the eastern part of the country, the official Korean Central News Agency said.
On Tuesday, Premier Kim Tok-hun inspected the country's state weather agency and the Committee for Emergency and Disaster Management and urged efforts to protect crops and to reach its target harvest level for this year.
The district near the Pothong River is the heart of Pyongyang, which accommodates
Kim Jong-un
's office and homes of his relatives, top party officials and other elites. It also houses their exclusive hospital and an elite middle school.
Between 7pm on Monday and 5am on Wednesday, the Photong River area received 233.7mm of rain and the water level of the river was measured at 5.57m, exceeding the flood warning level of 5.46m, KCNA said.
Water from the Taedong River which flows through Pyongyang from the east to the west was also brimming over the banks and climbing toward the nearby pavements as its level was expected to reach 7.2-7.4m by late Wednesday. Over the past three days till Tuesday, Pyongyang and South and North Pyongan provinces, North Hwanghae, Gangwon and Jangang provinces received 200mm of rainfall while 300mm of rain fell in North Pyongan's Kusong City.
Up to 300mm more rainfall is likely to pound North and South Hwanghae provinces till Friday, KCNA added. A heavy rain alert was issued this week for most parts of the country which are vulnerable to natural disasters due to poor infrastructure and deforestation.
"North Korea is now suffering from triple whammies – sanctions, the pandemic and now the flood although natural disasters hit it almost every year," said Yang Moo-jin, a political-science professor at the University of North Korean Studies.
"In the past, South Korea often came to its aid, providing it with food and cement for post-disaster reconstructions.
"But due to the frozen inter-Korean ties and tight international sanctions, the North cannot expect this kind of outside help and it is in for another hard winter."
KCNA said on Tuesday North Koreans were working intensively to protect crops, factory equipment and other assets from potential damage from days of downpours.
Typhoons and torrential rains in 2020 were among the difficulties leader Kim said had created "multiple crises" at home, along with strict pandemic-related restrictions and UN sanctions over his nuclear weapons programme.
KCNA said the country's anti-disaster agency was reviewing the readiness of emergency workers and medical staff, adding officials had urged residents and labourers to abide by pandemic-related restrictions during the monsoon season.
It said medical workers were ready to deal with any potential major health issues and officials were working to ensure epidemic control measures at shelters for people evacuated from flood-damaged areas.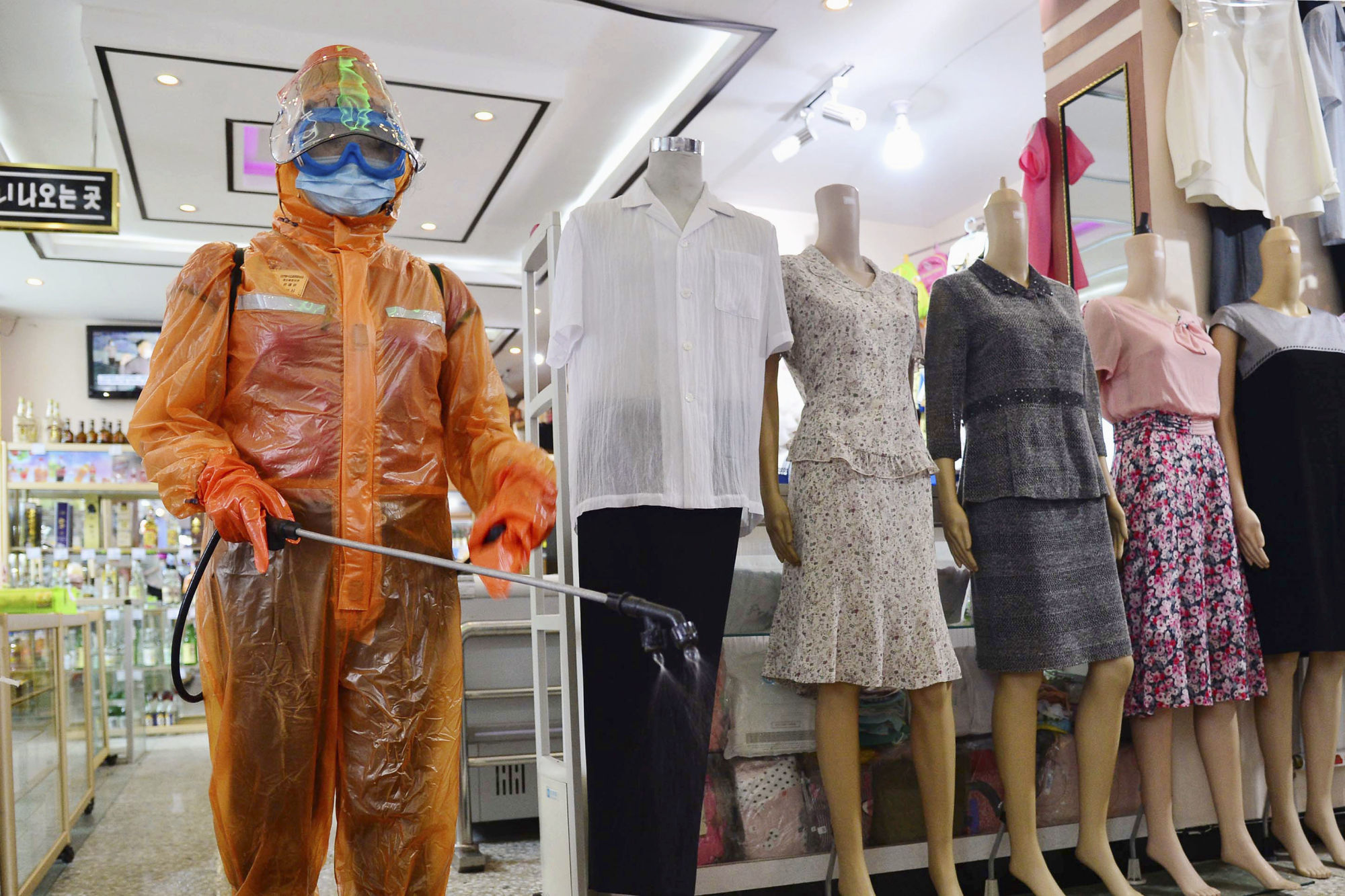 South Korea
's weather agency said most of North Korea has been receiving heavy rains since Sunday.
The Unification Ministry said late Tuesday it asked Pyongyang to inform Seoul in advance if it plans to release dammed water along the rivals' border. Some of the North's previous sudden, unnotified discharge of dam water caused deaths in frontline South Korean towns.
The South Korean request was conveyed through a cross-border military hotline communication channel. Earlier Tuesday, Seoul said its neighbour was unresponsive to its calls on another official communication channel but liaison officials from the two countries eventually had their regular call later in the day.
Concerns about the heavy rains came after North Korea admitted last month to a domestic coronavirus outbreak. It has said about 4.7 million out of the country's 26 million people became ill and only 73 died, but experts question whether Pyongyang's propaganda has given a true picture of the outbreak.
Additional reporting by Associated Press