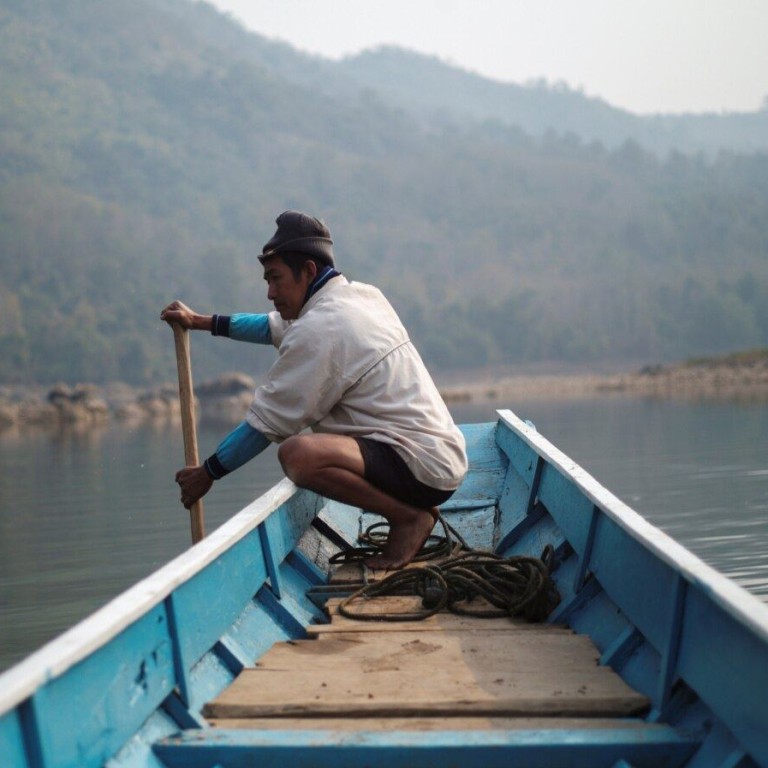 Is Singapore pursuing a false climate solution by buying Mekong hydropower?
While hydropower has a low carbon footprint, it has a destructive impact on the environment and local communities, leading to 'large inequalities', analysts say
Singapore's deal with Laos comes as the latter seeks to build 100 dams by 2030 partly to pay off debt to China, but experts say the melting of sea ice will affect the potential of hydropower over time
As Singapore begins importing Mekong-generated hydropower as part of its aim to achieve net-zero emissions by 2050, experts have expressed concern over the impact of the cross-border renewable energy trade, while cautioning against treating
Laos
as a "regional battery".
Last month, the city state announced that it had started importing renewable energy from Laos through Thailand and Malaysia, after an initial two-year power purchase agreement was signed between Keppel Electric and Laos' state-owned Electricite du Laos.
The Lao PDR-Thailand-Malaysia-Singapore Power Integration Project will import up to 100 megawatts of renewable hydropower, marking the first multilateral cross-border electricity trade involving the four Southeast Asian countries.
The amount is equivalent to about 1.5 per cent of Singapore's peak electricity demand in 2020, according to local news reports, which said the project would benefit all four nations by easing the development of a regional market for electricity trading, as well as strengthening regional electricity supply security and cost-competitiveness.
But given the adverse impact of hydropower on the environment and the communities living along the Mekong River – which at 4.350 kilometres, is Southeast Asia's longest – analysts have pointed to the unsustainable nature of importing renewable energy from Laos.
Sam Seun, policy analyst at the Phnom Penh-based Royal Academy of Cambodia, said while Laos was working hard to supply power to neighbouring countries, its emergence as a "regional battery" would severely damage the Mekong.
"It appears that we want one part of the world to be clean by destroying another," he said.
Courtney Weatherby, a research analyst with the Stimson Center's Southeast Asia Energy, Water and Sustainability programmes, suggested that while the Laos-sourced hydropower energy may have a lower carbon footprint compared to a liquefied natural gas (LNG) plant in Singapore, beneath the surface the overall environmental impact was more complicated.
She referred to factors such as natural flows of water, nutrients and sediment through the river system that could be impacted by dams used to generate hydropower energy.
In comments to Singapore's The Straits Times newspaper published on July 12, the Energy Market Authority (EMA) said Laos had put in place safeguards that would help reduce the environmental and social impact of hydropower projects.
These included requiring the projects to undergo a comprehensive environment and social impact assessment, and to have impact management and monitoring plans before construction, the EMA said.
Philip Andrews-Speed, senior principal fellow at the National University of Singapore's Energy Studies Institute, said that Singapore's electricity demand was set to continue growing for some time, and had a choice between importing more LNG or renewable energy.
"It is choosing to import as much renewable energy as is feasible to help meet its climate goals," he said, noting that these included solar energy and possibly geothermal energy from Indonesia.
Two years ago, Singapore submitted its 2030 climate target to the United Nations, outlining its aim of having its emissions reach a peak of 65 million tonnes of carbon dioxide equivalent around that time.
The island republic also pledged to halve its emissions from its peak to 33 million tonnes by 2050, with a view to achieving net-zero emissions as soon as viable in the second half of the century.
Ming Li Yong, a research fellow at the Honolulu-based East-West Center, said that since not all renewable energy was good for the environment, "there is a need to be more discerning when it comes to choosing between different types of renewable energy".
Yong, whose research focuses on transboundary water governance and hydropower development in the Mekong, said renewable energy production required the construction of infrastructure which would harm the environment.
"It is therefore important to assess the trade-offs between energy production and the socio-economic impacts of such infrastructure," she said, adding that large hydropower dams had a poor track record around social and environmental safeguards.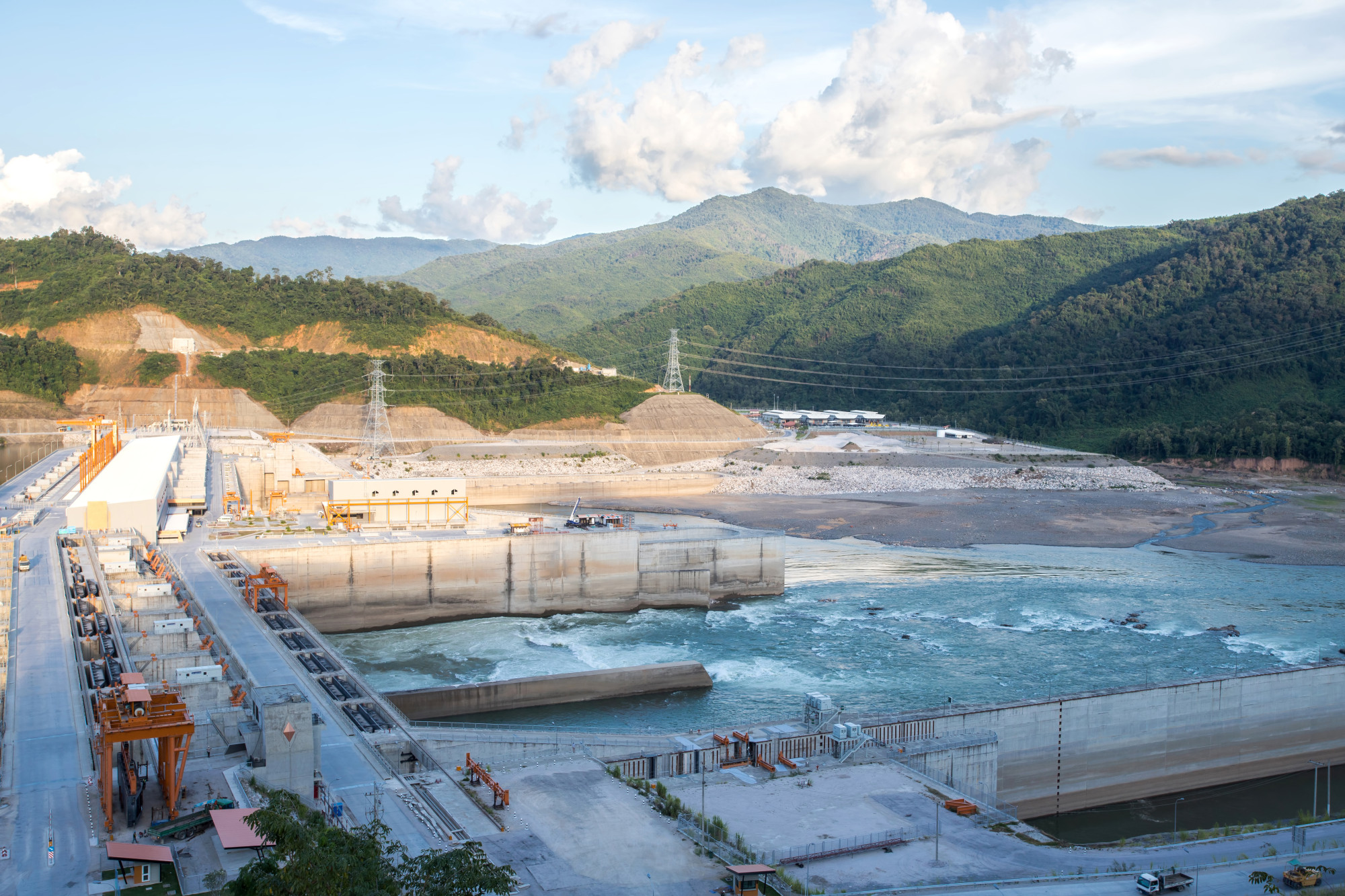 Yong said if Singapore's hydropower plan was successful, it was likely to scale-up such energy imports.
She added that the draw of a regional power grid was that nations such as Laos, which produces a surplus of energy, could sell this energy to countries where energy demand was high, such as Thailand and Vietnam.
These projects are also part of broader plans to strengthen economic and infrastructural connectivity and integration across Southeast Asian nations, she said.
"However, I would like to caution that the disadvantages of hydropower development outweigh its advantages," Yong said, adding that studies had shown that economic losses from the Mekong's ecosystem would outweigh benefits from electricity generation.
Weatherby from the Stimson Center said the location of dams mattered, adding that Singapore and others hoping to tap on Mekong hydropower could identify "redline projects" that were mainstream or near a free-flowing river, for instance.
"(These) will have greater negative impacts on ecological flows and fish, than a dam that is built upstream of an existing dam which has already disrupted migratory pathways and affected flows of sediment," Weatherby said, adding that countries could refuse to buy electricity from these projects.
'Large inequalities'
Premrudee Daoroung, coordinator of the Laos Dam Investment Monitor, said using the term "renewable" to describe energy generated from hydropower dams in the Mekong was misleading.
Power produced by "changing and devastating the ecosystem of the rivers and lives that rely on them" was not sustainable, especially for people whose livelihoods were affected, she said.
She added that this would not only lead to misunderstanding of the public in the region, but also narrow the chance to find alternative sources of energy.
"Energy from hydropower dams will not lead to climate justice by any means as it creates large inequalities at all levels," Premrudee said. "The public in Singapore should have the opportunity to learn about the struggle of the people in the Mekong region when their rivers have become the source of export energy for the benefit of the companies and small groups of people in the country with the resources."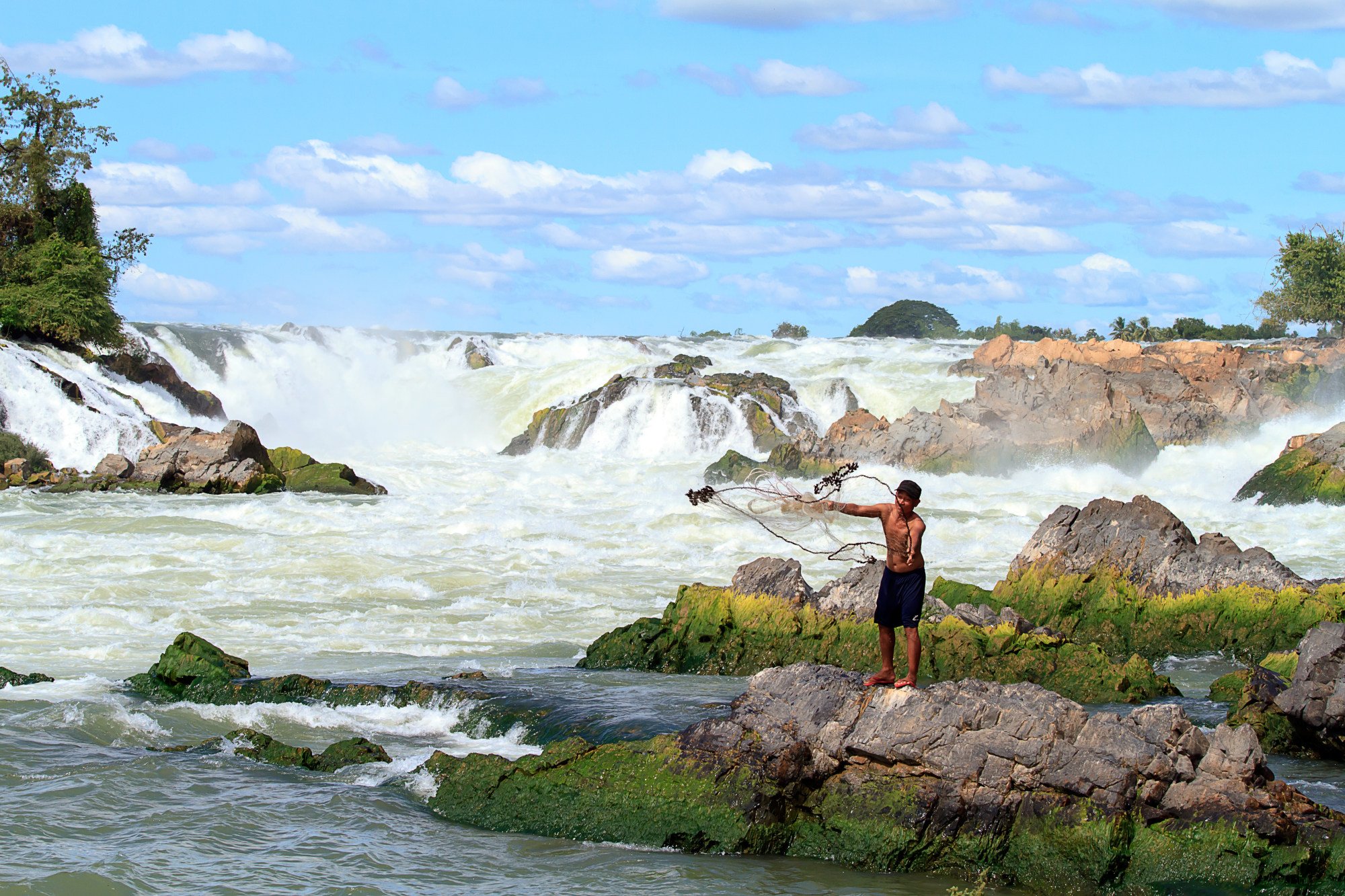 Noah Kittner, an assistant environmental sciences and engineering professor at the University of North Carolina at Chapel Hill, said not all renewable energy sources were "zero-carbon" as dams also emitted substantive greenhouse gases.
He noted that dams often benefited developers and financiers and could be secured as a way to invest in land, while some dams in Laos had enriched timber companies by allowing the extraction of wood resources from the development of the dam site.
"Many of these dams designed to export large amounts of electricity have a large environmental impact and are only cutting small amounts of fossil fuels out of the picture," Kittner said. "Not all renewable energy is created equally."
In a paper examining the impact of hydropower dams in the Mekong last year, scholars Akarath Soukhaphon, Ian G. Baird and Zeb S. Hogan wrote that hydropower dams "block fish migrations and negatively affect fisheries downstream, consequently impacting fisheries, food security, and the health of people throughout the basin".
"Fisheries losses alone could amount to US$500 million per year, equivalent to the total average annual income of hundreds of thousands of households in the region. By 2040, the decline of fisheries could cost almost US$23 billion," the authors wrote.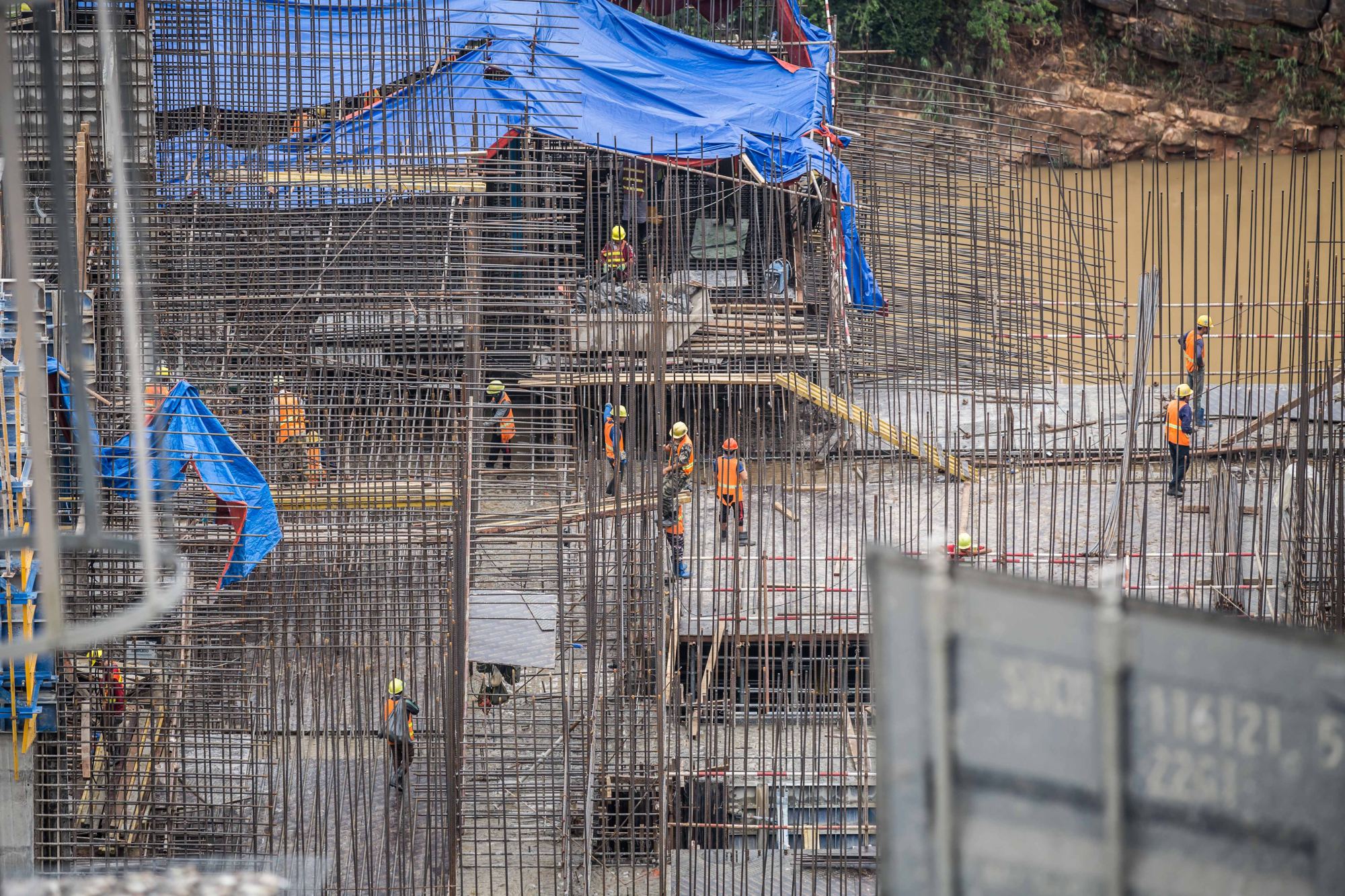 Proliferation of dams
Laotian Energy and Mines Minister Sinavav Souphanouvong said last year that 100 dams would be built across the country by 2030, adding that 78 were already operational and capable of producing 9,972 megawatts of electricity.
Daoroung from the Laos Dam Investment Monitor said despite the rapid construction of hydropower dams, Laos remained poor and deep in debt.
"The objective of pushing for more projects and rushing to find new markets for electricity is not only for poverty but to pay the debt," she said.
According to a World Bank report in April, Laos' total public debt stood at US$14.5 billion, or 88 per cent of its GDP in 2021. Half of that was owed to China on loans to fund projects including the China-Laos railway, a part of Beijing's Belt and Road Initiative.
NUS' Andrews-Speed said Laos was keen to use the energy not just for itself but to export to earn much needed foreign exchange, adding that exports had been growing for several years, especially to Thailand.
"As more dams are built, there will be excess power that can be sold to Malaysia and Singapore," he said, noting that although significant capital was needed for dam-building, the marginal cost of generation was low.
Andrews-Speed said the longer-term challenge for many of Asia's major rivers fed by glaciers and snow melt in Tibet and the Himalayas was that as these glaciers melt and collapse as a result of climate change, the volume of water would decline.
"As a result, the hydropower potential of the Mekong and other rivers is likely to steadily decline in the second half of this century, or earlier," he said.