Japan
Get more with myNEWS
A personalised news feed of stories that matter to you
Learn more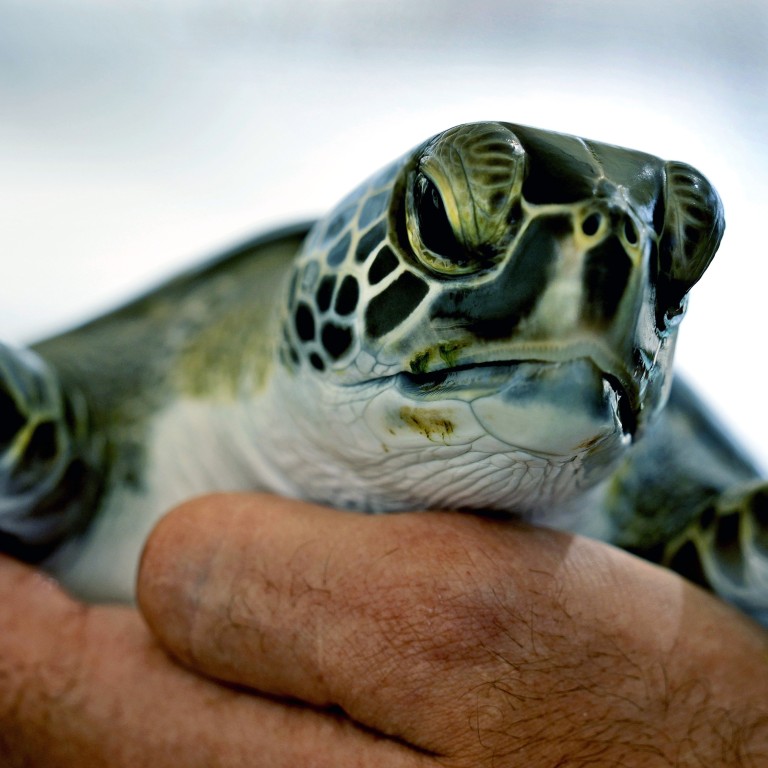 Failure to prosecute Japan turtle killers may embolden culprits, activists say
Dozens of green sea turtles were found dead or dying last week with stab wounds on their necks on a beach in Kumejima island in Okinawa Prefecture
One fisherman told local media he and other boat operators 'had to stab' dozens of turtles to cut them out of their nets after they became entangled
An environmental activist is calling on police in Okinawa Prefecture to take action against the fishermen who recently killed at least 30 endangered green sea turtles on the grounds that failure to follow through with a prosecution will be interpreted elsewhere as tacit approval for assaults on Japan's rare flora and fauna.
Police on the remote island of Kumejima, around 100km west of the main island of Okinawa, are questioning local fishermen and residents after dozens of turtles were found dead or dying off a beach. Most of the turtles had obvious stab wounds to their necks and flippers.
Experts at the island's Sea Turtle Museum told local media that the shelving beach where the turtles were discovered is a well-known feeding ground for the creatures, which are listed as threatened with extinction by Japan's Environment Ministry.
"Many of the turtles appeared to be dead," an official told the Asahi newspaper. "I have never seen anything like this before. It is extremely difficult to process this."
The Ryukyu Shimpo newspaper quoted a local fisherman as saying that there are an unusually high number of turtles in nearby waters this year and that they are consuming the seaweed that is a prized and lucrative export from the island. The turtles are also damaging the offshore habitats of other marine life and damaging fishermen's gill nets.
The man, who was not named, said, "All fishermen are in trouble."
Another fisherman told the Mainichi newspaper that he and other boat operators "had to stab" dozens of turtles as they had become entangled in their nets.
"I disentangled some and released them into the sea, but I couldn't free the heavy ones so I stabbed them to get rid of them," he said.
Dr Mariko Abe, of The Nature Conservation Society of Japan, said the incident underlines the growing clash between human development and the natural world – although she was unaware of a previous case of the killing of a protected species on such a large scale in Japan.
"In general, all species of turtle are listed as
endangered
in Japan, but there are parts of the country where there are too many and fishermen in some areas have been permitted to carry out limited culls," she said.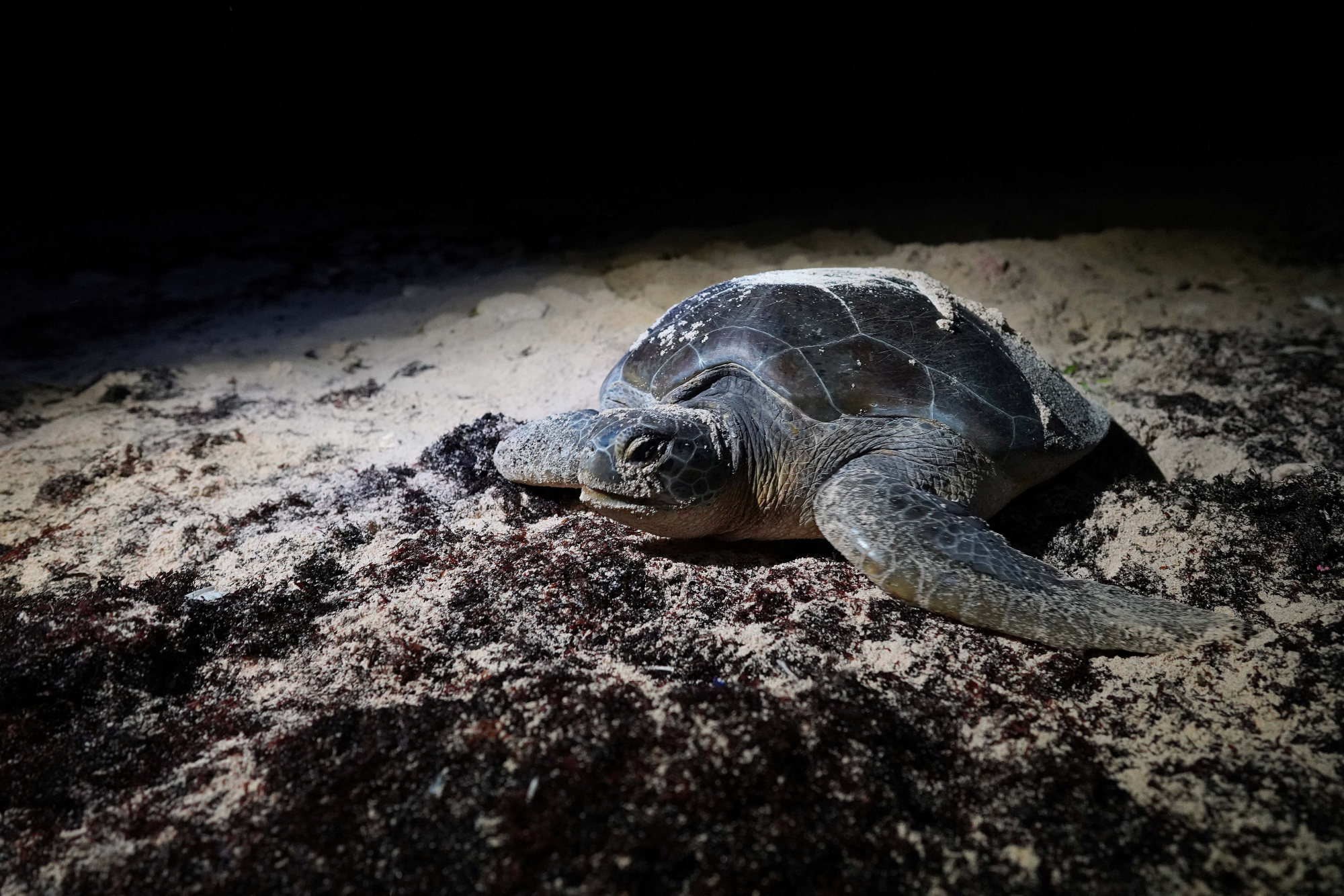 "I have heard that Iriomote is another island in Okinawa where the number of turtles has also been increasing and local people there are very unhappy because it is affecting their businesses and livelihoods," she said.
"But these are protected animals and if the police do not go ahead with prosecutions, then I fear that fishermen elsewhere will do the same because they are not concerned about being punished."
If the authorities do charge someone with violating the rules on protected species, the punishment is likely to be a fine and a warning.
Kevin Short, a professor who specialises in environmental education at the Tokyo University of Information Sciences, agrees that the deliberate killing of so many protected creatures is extremely unusual, but he believes a prosecution is highly unlikely.
"It seems that local fishermen have extensive aquaculture in the area and the turtles are feeding on the seaweed," he said. "The fishermen are also complaining that numbers of turtles are increasing exponentially and destroying their livelihoods.
"But the operators of the turtle centre are angry and local people are embarrassed by the coverage this has attracted," he said.
Short anticipates that the local fishing cooperative may apply to cull a certain number of turtles but that prefectural authorities may be reluctant to approve any application due to the media attention.
Instead, he suggested, measures may be introduced to protect offshore fishing grounds and the shallow-water seaweed beds. Fishermen may also be warned not to kill any turtles that they find but to transport them away from their fishing grounds.
"I really think this was probably an isolated incident of a single fisherman who was trying to cut the turtles out of his nets and just lost his cool," he said. "I imagine a lot of other fishermen on the island and elsewhere are quite sympathetic, but I expect the prefecture will step in and propose measures so this does not happen again."