India
Get more with myNEWS
A personalised news feed of stories that matter to you
Learn more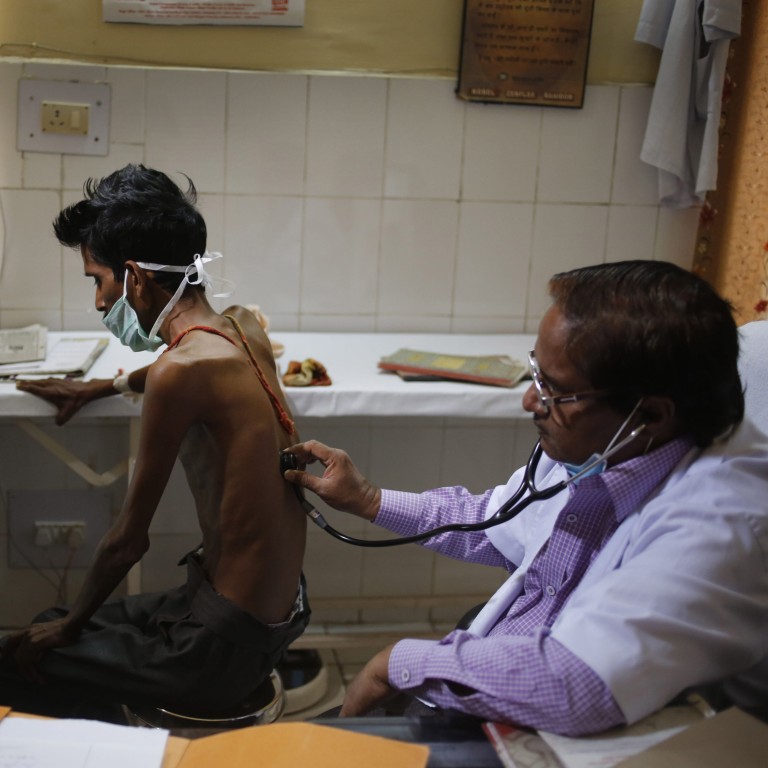 Indians urged to 'adopt' tuberculosis patients as country steps up nutrition fight against disease
Under India's TB eradication scheme, individuals and organisations can 'adopt' TB patients and send them a parcel of nutrient-rich food each month
A high protein diet hastens the recovery of TB patients but many patients often cannot afford the high costs of nutrition, medication and routine tests
To help tuberculosis (TB) patients recover faster, a programme aimed at eradicating the disease in
India
is urging members of the public to "adopt" patients as friends and to send them nutrient-rich food every month.
Individuals and organisations that adopt a patient will have to send a monthly food parcel for a year, along with vitamin supplements, and enough money for routine tests.
Tuberculosis patients often come from poor families that cannot afford a healthy diet. Without a high-protein diet of meat, poultry, fish, milk, eggs, and lentils, patients take much longer to recover and are more likely to die.
"A good diet packed with protein is very important for the immunity of TB patients and for their recovery but many of my patients cannot afford high-protein foods as they all tend to be expensive," said Dr P.N. Singh, a pulmonologist at Holy Family hospital in New Delhi.
India's Ministry of Health and Family Welfare launched the TB eradication scheme on September 9 as part of efforts to meet Prime Minister
Narendra Modi
's goal of eradicating the disease in India by 2025, five years ahead of the UN's target.
An estimated 2.8 million Indians suffer from tuberculosis and around 500,000 were diagnosed with it in 2021.
India accounts for more than a quarter of the world's reported tuberculosis cases, with the disease killing more than 1,000 Indians every day.
Some 950,000 TB patients have joined the scheme.
Stigma around TB typically prevents many Indians from seeking treatment. Many patients who seek help often end up in debt over the cost of drugs, diagnostic tests and the prescribed high-protein diet.
India has tried for years to eliminate TB but numbers continue to grow despite such efforts, with many patients diagnosed with a drug-resistant strain of the bacteria.
The public's response to the scheme has been enthusiastic. "I estimate the package will cost me about 800 rupees (US$10) a month," said New Delhi law student Arpita Singh who has signed up. "I will try to make the food varied and tasty. It's so easy to do and it can make all the difference to their recovery."
Politicians and industry organisations have joined the scheme, with some politicians adopting all the TB patients in the districts they represent. Trade association the Confederation of Indian Industry has adopted 35,000 patients while another industry body has adopted 100,000 patients.
While the initial response has been warm, two thirds of India's 2.8 million TB patients still have not joined the programme. There were also concerns over the longevity of the programme after the novelty factor wears off.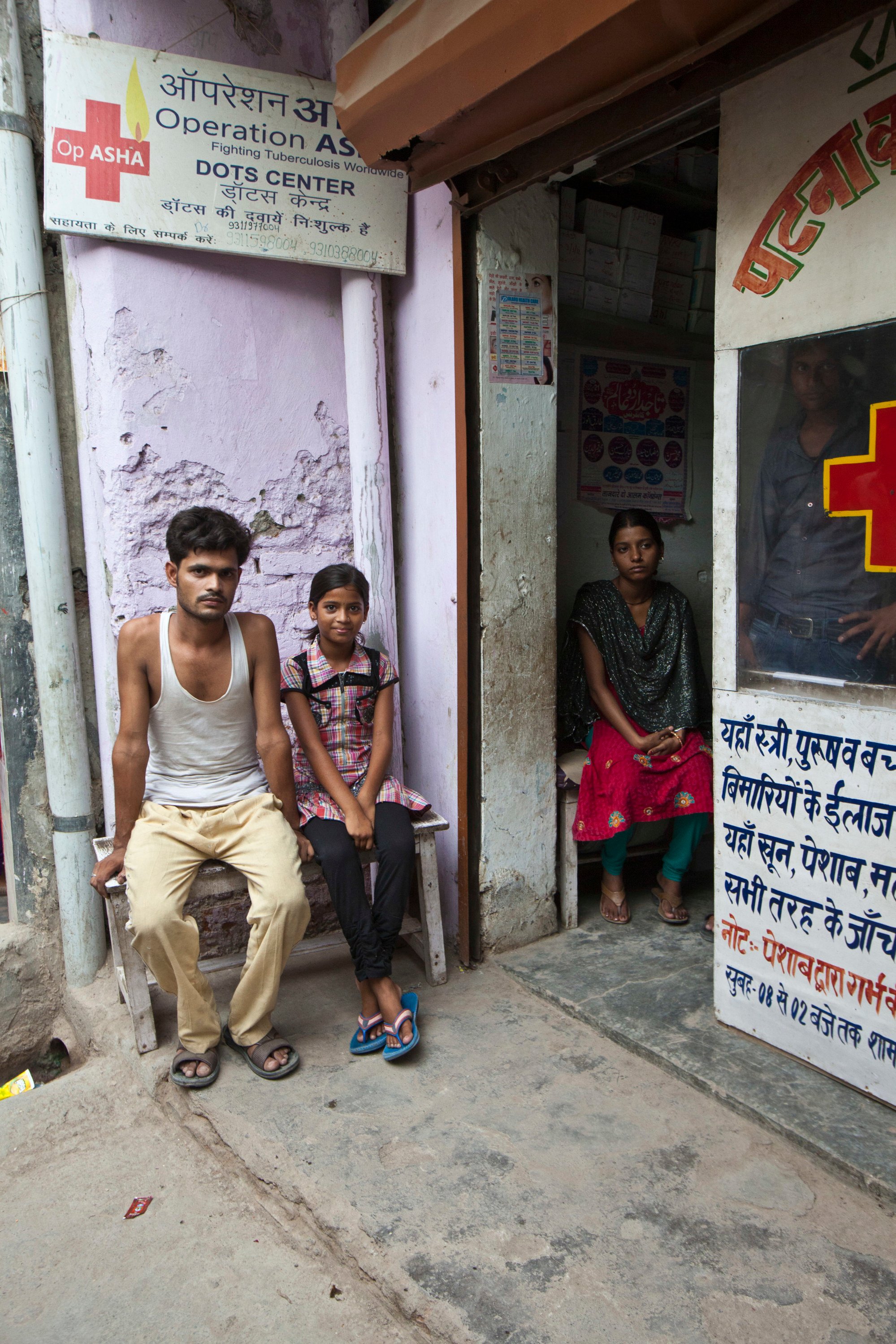 Chapal Mehra, a public health specialist from the non-profit group Survivors Against TB, said he foresaw challenges in the scheme's long-term sustainability.
"What happens next year or the year after that once the drum roll has died down, we have no way of knowing for sure that individuals and companies will continue their help," he said.
He also expressed concern about the system, reliability and accountability in the delivery of the food parcels, as delivery will not be done by a government body.
"I don't know how we can be sure that the 950,000 'friends' will actually deliver on their promise promptly and regularly every month. What happens, for example, if an individual or company falls on hard times and doesn't send the food parcel? TB patients have to be very consistent both with their medication and their diet," said Mehra.
But 24-year-old former TB patient Anil Sethi, whose younger brother Sunil was recently diagnosed with TB, is glad that such a programme exists.
Anil, who lives in Khordha in Orissa, had TB five years ago and took a whole year to recover. He said he wished the scheme had been around then.
"My father's salary as a driver didn't stretch to buying me eggs, fish, or milk regularly and I'm sure my limited diet made my recovery slower," he said.
He now hopes that someone will register to "adopt" Sunil and hasten his recovery.