Japan
Get more with myNEWS
A personalised news feed of stories that matter to you
Learn more
Japan boosts fight against invasive fire ants as colony of 10,000 found in Vietnam shipment
Thousands of the venomous ants, including four queens, were discovered in a container at Fukuyama port. The crate was sealed and treated with insecticide
The bite of a fire ant can cause anaphylactic shock and, in extreme cases, have been reported to have caused death in very young or elderly people
The largest discovery of highly venomous fire ants in
Japan
, from a shipping container that originated in
Vietnam
and transited through
Hong Kong
, has reinforced the need for strict policies and constant vigilance to keep the invasive species from establishing a foothold.
More than 10,000 ants, including at least four queens, were discovered after a worker opened a container that was unloaded at the port of Fukuyama, in Hiroshima Prefecture, and then transported by road to Ibara, in neighbouring Okayama Prefecture. The container was immediately sealed and returned to the port, where it was treated with insecticide.
Officials said there were no indications the ants, indigenous to
South America
, were able to spread or start a settlement.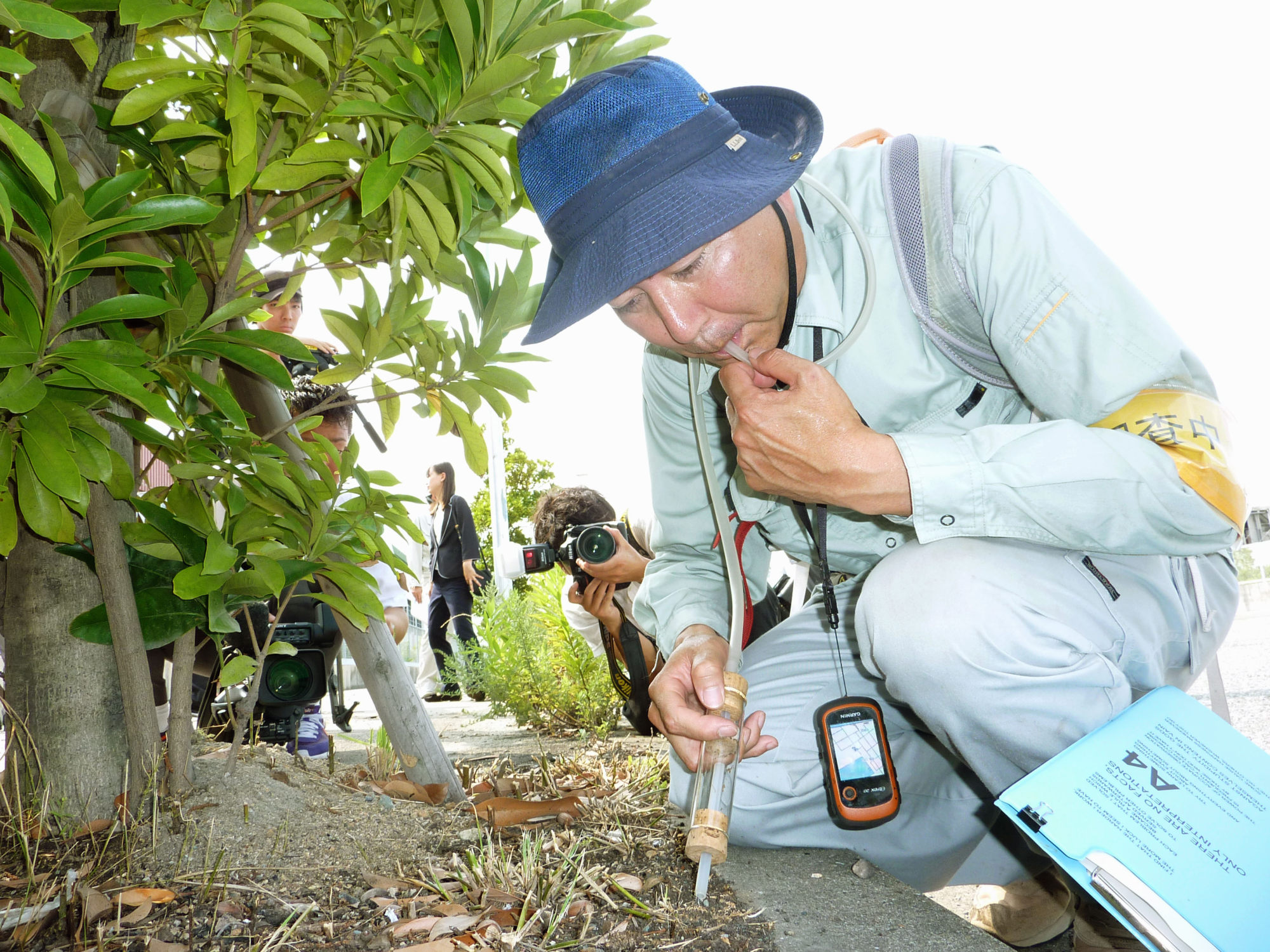 Kevin Short, a naturalist and professor of cultural anthropology at Tokyo University of Information Studies, said the environment ministry had been aggressively keeping out fire ants including any colonies entering the country but the discovery reinforced the need to be proactive.
"The fear is that these ants could disperse if they get out of a container and travel quite a large distance," he said. "If that happens and they do get out into the countryside in large numbers, then they could very quickly become firmly established here.
"At the moment, the authorities appear to have been able to contain them in port areas and they will keep doing that," he said.
The first fire ants discovered in Japan were at ports in Osaka, Nagoya and Kobe in 2017, with the insects apparently entering the country via shipments from mainland
China
, Hong Kong and
Southeast Asia
.
A queen fire ant can produce as many as 1,600 eggs a day and the insects, which have a reputation for being aggressive, can grow up to 6mm long. Authorities in other countries have confirmed that their bite can cause anaphylactic shock and, in extreme cases, have been reported to have caused death in very young or elderly people.
There have been 92 reports of fire ants at ports in 18 Japanese prefectures since 2017, according to the environment ministry, with most being around 100 insects.
Japan is also concerned about the impact an aggressive invasive species could have on indigenous flora and fauna, as well as to infrastructure.
Tokyo has been gathering information on the species from
Australia
and the
United States
, where fire ants were first reported in the 1930s. The insects often get into dwellings and other buildings, where they can cause structural damage – particularly in wooden structures. They have also been blamed for causing fires through electrical shortages, while their extensive underground nests can ruin crops.
Australia is reported to spend around US$275 million a year on efforts to eradicate fire ants.
"[Japan's] environment ministry … has set up a special commission to deal with the problem," said Short. "Fire ants have been designated as a 'special invasive species to be monitored' and they have come up with a series of countermeasures."
Authorities have stepped up inspections of ports, with dogs trained to sniff out the insects. The ministry also set up a hotline for port workers who find ants, and started education programmes for communities living near potential points of entry so locals can report sightings. Health facilities in port towns are also being trained in treating fire ant bites.
"The ministry seems to be particularly worried about ships bringing in cargoes from China, and they have called for closer coordination with port authorities there and in other countries to try to stop the ants getting into containers coming to Japan," Short said.