Japan
Get more with myNEWS
A personalised news feed of stories that matter to you
Learn more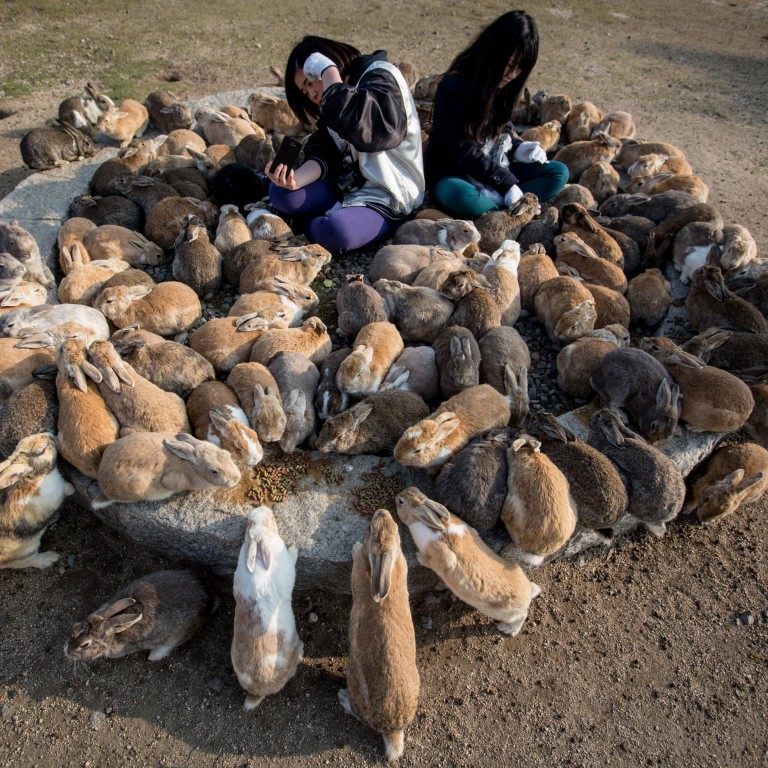 Japan's 'Rabbit Island' bunnies attacked by 'jungle crows' as tourism invites predators
Tourists coming to feed the Island's bunnies are bringing too much food, and the leftovers are attracting other, more aggressive varieties of wildlife
The island has seen a surge in the number of rats, aggressive crows and even wild boar, which are able to swim ashore from other nearby islands
For years, the cute and fluffy inhabitants of
Japan
's so-called Rabbit Island have helped inject tourism to the tiny isle off Hiroshima Prefecture, enjoying attention and treats by boatloads of cooing visitors.
But the population is now vulnerable to predators drawn to the food brought by such travellers. Despite warnings by city administrators and signs posted around the island, visitors are giving the rabbits the wrong sort of food to eat, such as lettuce and carrots, which is making some of them weak and unwell.
An official of the local authority stationed on the island said: "We feed them pelleted food, grass and vegetables, but it can be dangerous if they eat other things."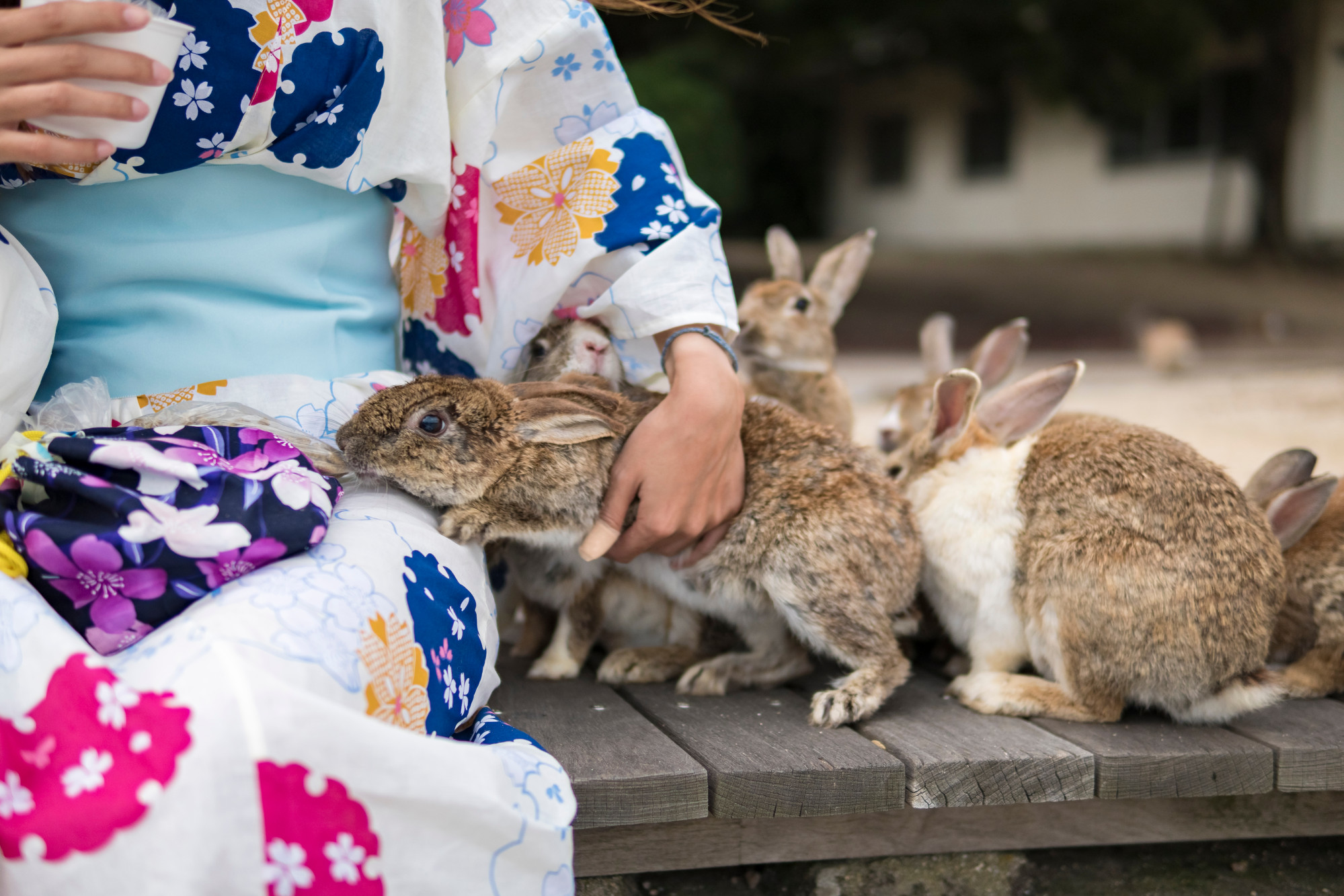 Worse still, the abundance of food brought by tourists is leading to leftovers that attract other, more aggressive varieties of wildlife.
The official, who declined to be named, admitted there was a growing problem of other species rivalling the rabbits for their food.
The island, officially known as Okunoshima, has seen a surge in the number of rats, aggressive crows and even wild boar, which are able to swim ashore from other nearby islands in the Inland Sea.
Some of these large, predatory creatures have turned on the rabbit population, the Yomiuri newspaper reported, quoting one person as saying they had seen crows attacking rabbits as they fought over food and even killing rabbits that appeared weak or ill.
"It does not come as a surprise at all," said Kevin Short, a naturalist and professor of cultural anthropology at Tokyo University of Information Studies.
"The 'jungle crows' that are now found all over Japan can be very aggressive, they are big and strong and have powerful bills.
"These crows would have no problem at all in killing a weak or young rabbit, and I'd suggest they would be able to swallow a newborn rabbit whole," he said.
On the other hand, Short noted the rabbits were not native to the island and would probably be considered an invasive species under Japanese law if they were not so cute and a major tourist attraction for an area with a dark past.
With an area of less than 1 square km and rising to a maximum elevation of 108 metres, the island is owned by the Ministry of the Environment, a legacy of its occupation by the Japanese military. A fortress was constructed to protect nearby shipping lanes in 1902, but the island was subsequently removed from all government maps after a factory was built to manufacture poison gas for the armed forces.
Government records indicate that between 1929 and Japan's defeat in 1945, the facility was used to manufacture a variety of lethal gases that could be used in war, as well as balloons that could be used to deliver a payload of gas. Some of the facilities remain off-limits to visitors.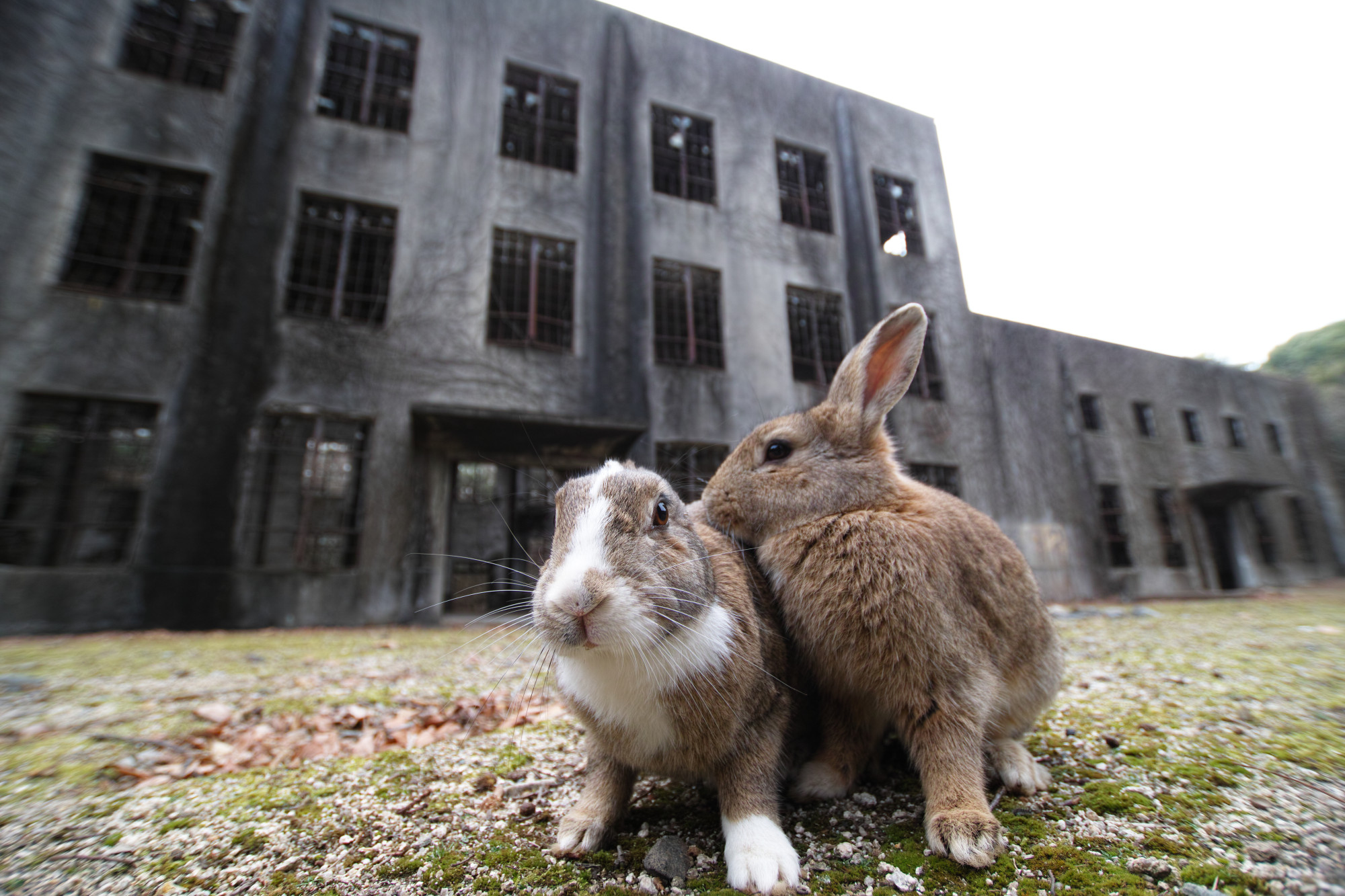 The
US
military requisitioned the island after the Korean war broke out in 1950 and used it as an ammunition storage depot until 1955, when it reverted to Japanese control and the local authority designated it as a park area.
It was not until the 1970s that the first rabbits first appeared. It is believed pupils of a junior school on the mainland released eight rabbits in 1971 in the hopes they would become the local mascot and attract more visitors.
Today, there are believed to be around 900 rabbits roaming the island, which attracts around 360,000 visitors a year.