Japan
Get more with myNEWS
A personalised news feed of stories that matter to you
Learn more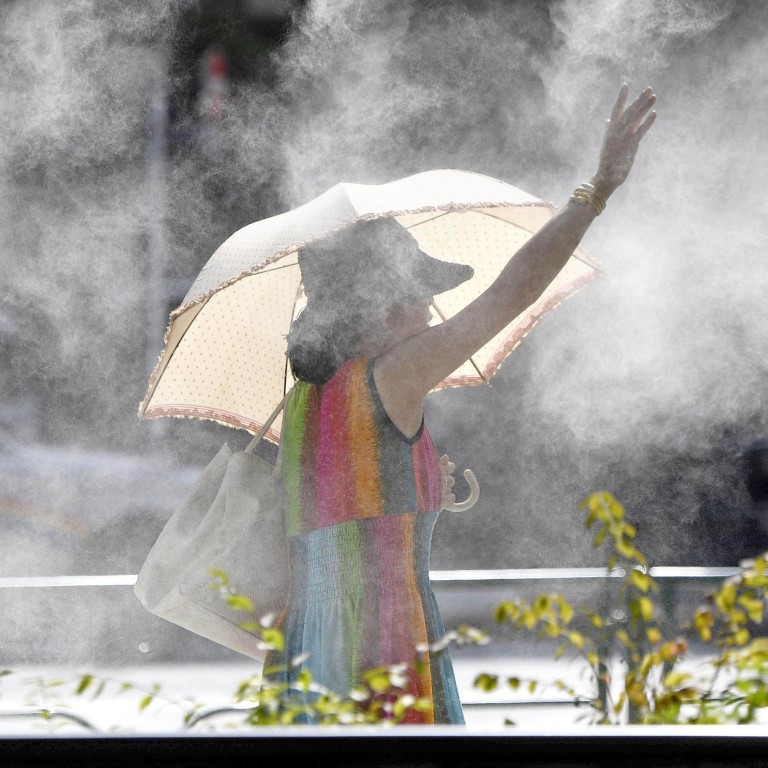 Japan gets something to sneeze at as pollen levels set to hit 10-year-high
Tokyo officials have already issued 'common sense' warnings to local residents and instructed those with allergies to wear masks, protective eyewear
The government says warmer temperatures last summer, with little rain and more sunlight, are behind the expected elevated levels of pollen
Japan
is bracing for the much-despised pollen season that has already began in at least 21 of its 47 prefectures, with experts warning that the amount of pollen released from the nation's cedar trees is likely to hit a 10-year high in some parts of the country.
The prediction is based on an annual survey conducted by the Ministry of the Environment every November and December, which revealed a record number of male cedar flowers across 12 prefectures.
The ministry is pinning the blame for the elevated levels of pollen on optimal weather conditions in Japan last summer, with higher average temperatures, little rain and more hours of sunlight between June and August.
On Wednesday, weather forecaster Weathernews confirmed that the pollen season had begun across Kyushu, the most southerly of Japan's four main islands, as well as Shikoku, much of Honshu and seven prefectures in the Kanto region around Tokyo.
Cedar pollen levels will peak in Kyushu in the next week or so before inching north along the archipelago. The highest concentrations in the air in Tokyo are expected in the closing days of February and the first week of March.
As cedar pollen levels begin to tail off, pollen from hinoki, or Japanese cypress, will start to spread in Kyushu before gradually migrating north.
'Common sense' advice
Officials in Tokyo – where concentrations of pollen are expected to be as much as 2.7 times higher than last year's figures – have already issued warnings to local residents and instructed anyone who suffers from kafunsho allergies to take precautions, such as wearing a mask and protective eyewear.
"A lot of the advice is really common sense," said Yoko Tsukamoto, a professor of infection control at the Health Sciences University of Hokkaido. "Wear a covering over your nose and mouth and protect your eyes from the pollen spores with glasses. Anyone who suffers from hay fever should also avoid rubbing their eyes and wash their hands regularly.
"With pollen from these trees, it is all about the amount that a person is exposed to," she said. "It is impossible to avoid pollen entirely, so the advice is to reduce the amount you breathe in to the minimum and to avoid accumulating pollen."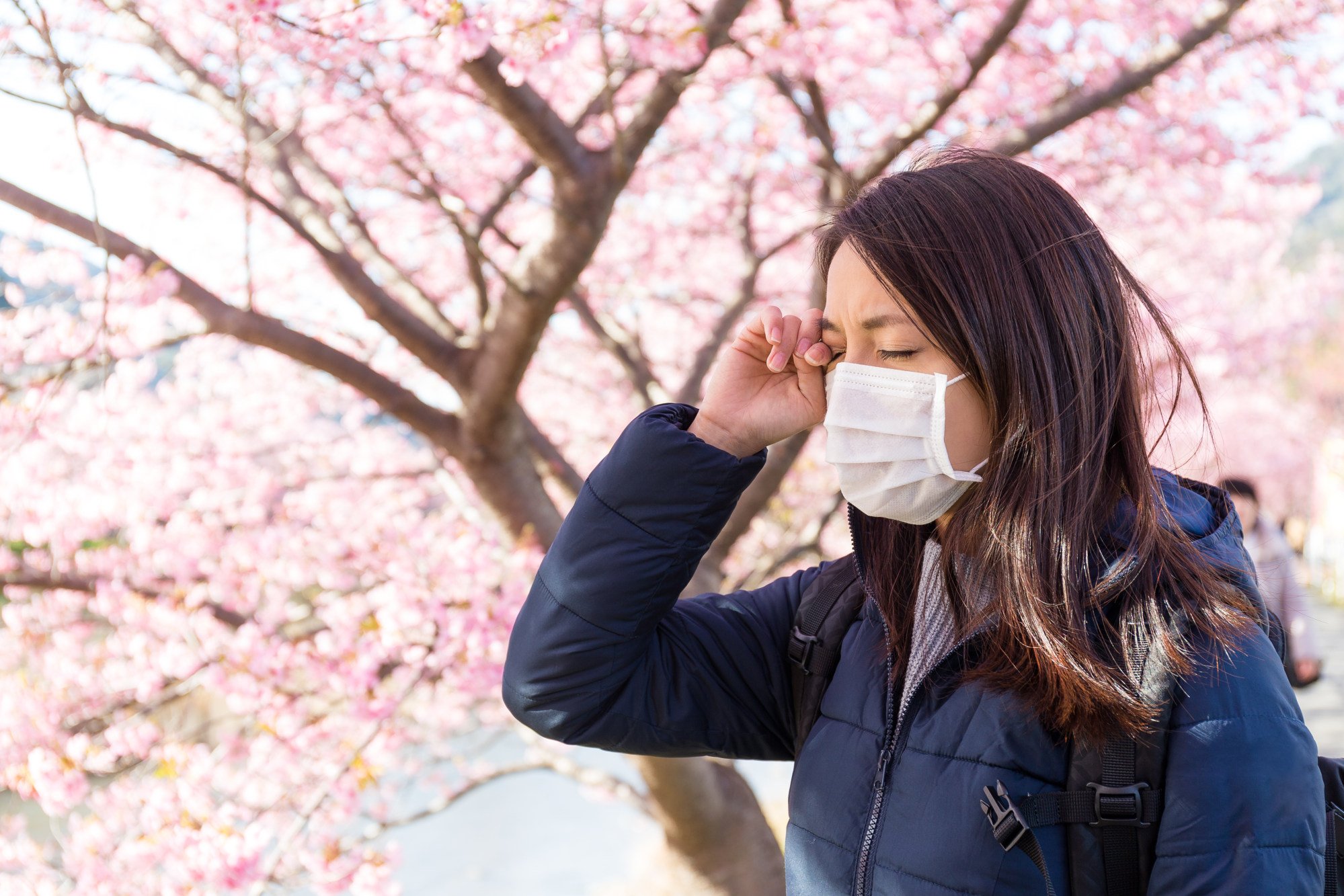 Tsukamoto suffered from pollen allergies when she lived in Tokyo, although the symptoms have largely disappeared since she moved to the cooler climes of Sapporo, where there are far fewer cedar trees.
"I really suffer if I have to come to Tokyo with work in the spring time, so I do try to avoid the city at that time of the year," she added.
According to the Japanese Society of Otolaryngology, some 40 per cent of Japanese people experience the primary symptoms of hay fever, which include eye irritation, sneezing and a streaming nose. In some cases, exposure can trigger shortness of breath and earache.
Japan is also trying to counter the impact of allergies that leave schoolchildren and workers unable to concentrate.
Weathernews is distributing new pollen-detecting robots across the country this year. The spherical "Pollen Robo" uses sensors to detect pollen levels and displays a light to indicate concentrations in the surrounding area, starting with a white light for low levels and rising to purple for the very highest amount of pollen.
The company is collecting data from across the country and displaying it on a map that is regularly updated on its website.
Some companies have introduced special hay fever allowances for staff who struggle each spring, with health management systems developer Lafool offering a one-off treatment payment of 5,000 yen (US$37) so employees can get medical treatment, ranging from antihistamine drugs to vaccines.
Tokyo-based food distribution company Hokuo Ryutsu is providing drivers with nasal sprays, the Mainichi newspaper reported.
Japan's annual struggle with pollen is largely self-inflicted. In the years before World War II, the nation's forests were home to a wide range of trees, both deciduous and evergreen, and elevated levels of pollen were not a concern.
After the conflict, destroyed cities and towns had to be rebuilt.
Town planners quickly used up much of the nation's timber stocks and opted to plant fast-growing cedar varieties to meet demand.
Japan may soon have a more permanent solution to the pollen issue, however, after scientists in the country recently identified the gene cedar trees use to produce pollen.
Experts from Niigata University are investigating the possibility of genome editing to modify the trees' genetic make-up and reduce the amount of pollen they produce.