Laos
Get more with myNEWS
A personalised news feed of stories that matter to you
Learn more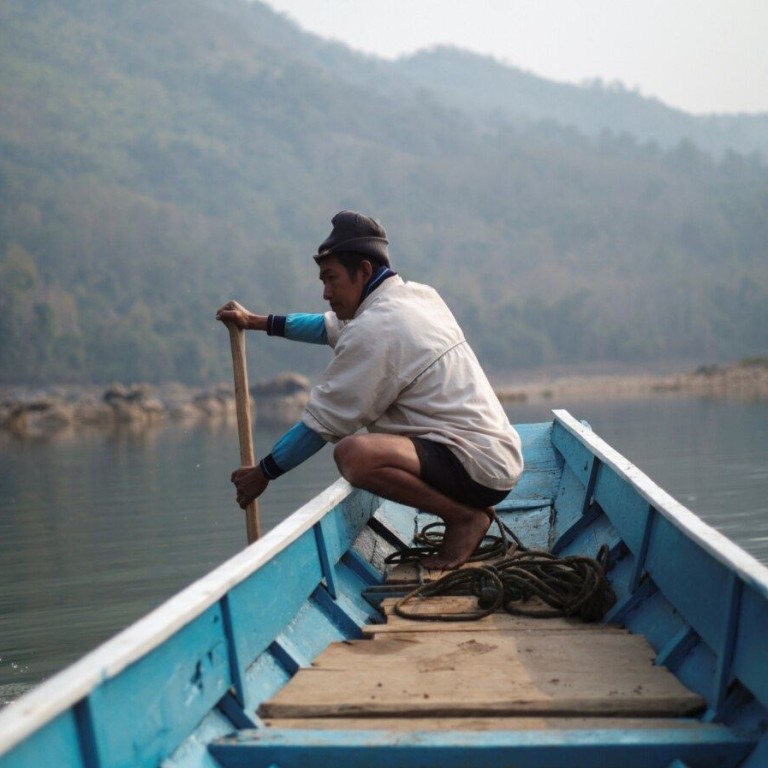 Laos' Luang Prabang may lose Unesco status amid fears dam will cause 'irreversible damage'
Geologists point out that the dam is in proximity to an active fault line in an earthquake-prone region of northern Laos
Critics are also concerned about the 'authenticity and integrity' of Luang Prabang, a Unesco World Heritage site, if the project proceeds
Waves of tourists are expected to flood back this year to
Laos
' ancient city of Luang Prabang as pandemic travel restrictions end, but the cheer of economic recovery has been clouded by plans for a major hydropower dam just 25km upstream from the Unesco World Heritage site.
Two years after the Laotian government approved the project, it is set to launch the 1,460-megawatt
Luang Prabang dam
with Thai developers in June, without first undertaking a rigorous seismological study.
Critics say the Thai investors and developers could not have picked a worse location, as the dam disrupts the serenity of the riverside and is close to an active fault line in an earthquake-prone region of northern Laos, just 8.6km away from the dam-site.
Punya Churasiri, a leading Thai seismologist and former professor at Chulalungkorn University in Bangkok who has visited the active fault line, warned: "This dam is too dangerous to go ahead without a full investigation."
Minja Yang, a former Unesco chief of heritage for the Asia-Pacific region, is concerned about the project's impact on the area. "If they build this dam, it will become a lakeside town or a reservoir, the authenticity and the integrity will be lost forever," she said.
Laos, in signing the 1995 Unesco World Heritage agreement, had pledged to conserve nature, culture, and history along the confluence of the Mekong and Nam Khan rivers.
A local travel guide who requested anonymity also feared that the dam would put off tourists by obstructing eco-tourism boat travel on the river, even stretching to the Thai border. "It will disrupt our cultural traditions and our Laotian way of life."
Eco-cultural tourism brought in almost 5 million foreign visitors to Laos in 2019 and US$934.7 million in tourism revenue.
There are some 70 dams operating across Laos, with more in the pipeline, as the landlocked nation eyes becoming the "battery of Asia" with hydropower.
Dams are fast encircling Luang Prabang and taking a toll on the city, according to Philip Hirsch, emeritus professor of geography at Sydney University. "The riverside of Luang Prabang has already been turned into a quasi-lake from the Xayaburi dam that is 130km downstream [of the city]," he said.
The tail end of the Xayaburi reservoir stretches 20km upstream from the Unesco site. Added to the Luang Prabang reservoir upstream, there will be the Pak Beng dam reservoir which will choke all remaining free flow of the river all the way to the Thai border in Chiang Khong.
In recent years, three earthquakes have occurred near the Xayaburi dam. In 2019, an earthquake of magnitude 6.4 hit northern Laos.
The Luang Prabang dam region is "precariously close" to an active earthquake fault, according to Churasiri who has conducted field research in northern Laos and is worried that the new dam could trigger a strong earthquake measuring 7 or 8 in magnitude.
'Extreme risk'
Most regional policymakers look to the Mekong River Commission (MRC) – a four member-state group comprising Laos,
Cambodia
,
Thailand
and
Vietnam
– to facilitate environment protection. But the consultative group does not have veto powers in any government.
The MRC has classified the Luang Prabang dam "as an extreme-risk dam", but stopped short of recommending an end to the project or an in-depth study.
Churasiri and Hirsch have criticised the MRC's scope for being too narrow, and urged further investigation.
While the MRC's "prior consultation cannot veto a dam, they have neglected to provide a full study of the heritage impact", Hirsch said.
Unesco, after sending a monitoring mission to the dam site in April 2022, recommended that Laos discontinue the project. But the MRC has made no mention of Unesco's assessment.
Professor Jian-hua Meng, a German-trained engineer and hydropower consultant to the WWF, said the MRC was "at best" trying to mitigate damage.
"Many less ecologically and culturally sensitive sites could have been developed [instead of the dam], with significantly less risk to food security of the downstream countries."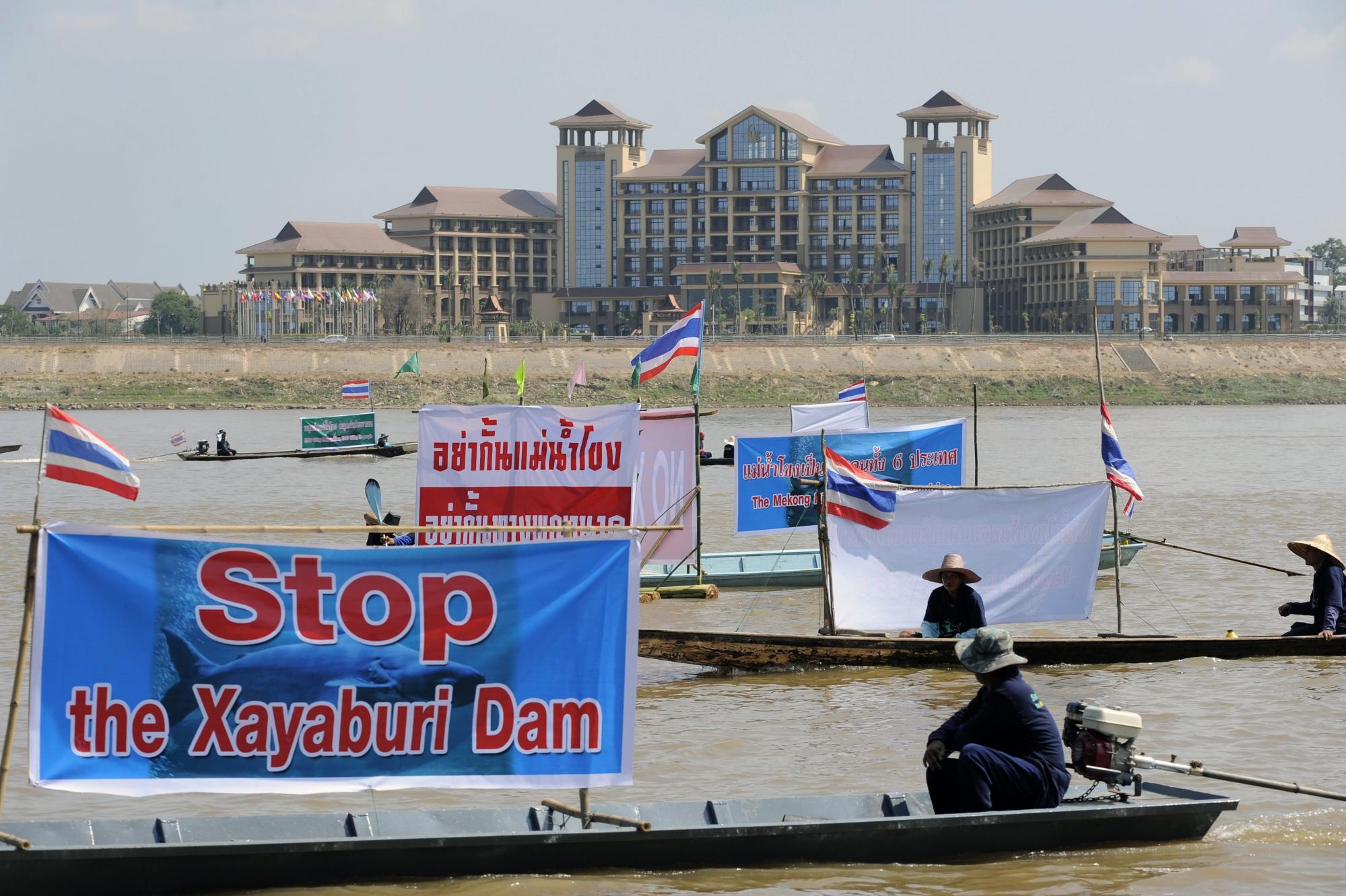 Roadblocks
Thailand, a major importer of energy from Laos, is typically key in deciding if Mekong dam projects proceed.
In 2022, Thailand signed a memorandum of understanding to build three new dams on the Mekong, including the one at Luang Prabang.
If Thailand signs a contract to buy power from this Mekong dam that Unesco has concluded will erode Luang Prabang's heritage, Thailand would breach the
UN
1972 World Heritage Convention that it is a signatory to
.
Article 6.3 of the convention states: "Each state party undertakes not to take any deliberate measures, which might damage directly or indirectly the cultural and natural heritage situated on the territory of other state party to this convention."
Thailand is also a member of a key Unesco body, the Committee of 21 member states, which then places it in a rather embarrassing legal and moral position.
Most Mekong analysts fear the dam will be built. Yang, who helped the Laos government in the 1990s to establish a conservation plan for Luang Prabang, is frustrated at Vientiane backsliding on environmental and cultural preservation efforts.
"Lao has so many dams, it doesn't make sense [to push for another one] and killing cultural tourism. It will only lead to Luang Prabang ending up on the [Unesco] endangered list, and the loss of thousands of jobs," Yang said.
Unesco member states that fail to protect their heritage sites are put on the "Heritage in Danger" list. Luang Prabang risks losing its Unesco Heritage status if Laos proceeds with the dam.
"If we lose Luang Prabang, we will lose a very unique site that will be lost to humanity," said Yang, formerly Leuven University's president of the International Centre for Conservation in
Belgium
. "Once the damage is done, it will be irreversible. It cannot be undone."