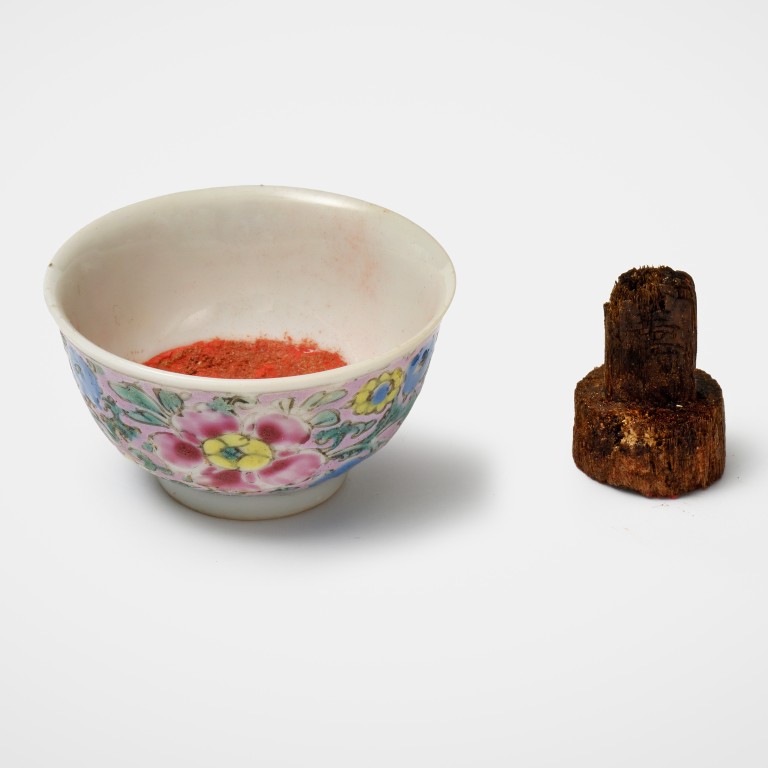 K-beauty history: How a princess' tomb shed light on 18th century cosmetic culture in Korea
The discovery of Princess Hwahyeop's tomb has given a glimpse into how Koreans in the Joseon Dynasty used face wash, foundation powder, rouge and blusher
But some of these products contained lead and mercury and were toxic, researchers found
The rare discovery of an 18th century
Korean
princess' personal belongings have shed light on the country's traditional make-up culture that disappeared, as in other parts of Asia, with the influx of modern cosmetics from the West.
Princess Hwahyeop, a daughter of the Joseon Dynasty's 21st king, Yeongjo, married Shin Gwang-su, the son of a high-ranking official, in 1743 when she was only 11 years old. But she died of measles in 1752 at the age of 19.
The couple's tombs were discovered in 2015 when a farmer in Namyangju city, 22km northeast of Seoul, stumbled upon a stone box buried beneath his vegetable field. It contained burial items for Hwahyeop's husband, including writing tools such as a brush, ink and an ink stone.
Another box made of lime cement was later discovered nearby, containing cosmetic tools such as a bronze mirror and its embroidered cloth case, brow-drawing ink, combs and 12 miniature porcelain and wooden containers. Other items uncovered at the site included stone tablets identifying the tomb as that of Princess Hwahyeop and an epitaph written by the king lamenting his daughter's death.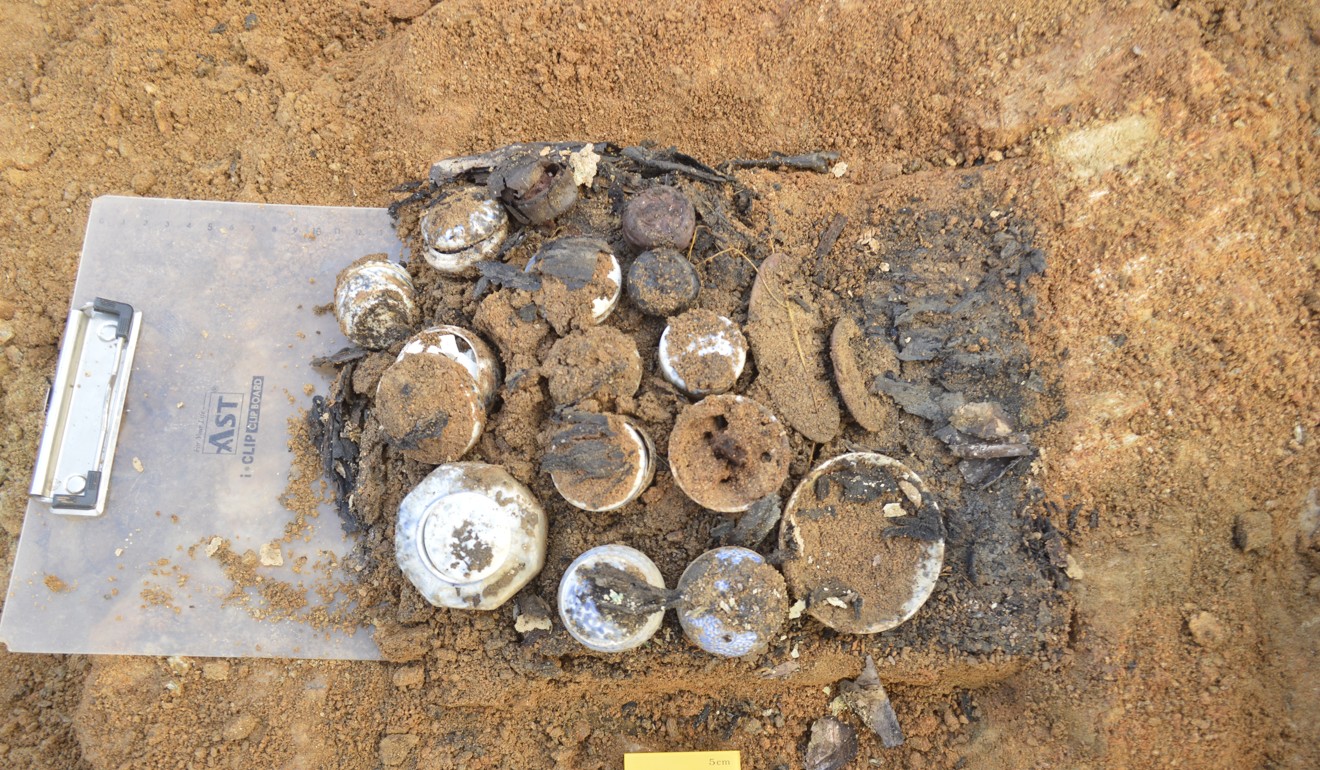 Researchers published the details of the findings at an international seminar at the National Palace Museum of Korea in Seoul this month, which drew experts from South Korea, China, Japan and France.
"This discovery gave us a rare chance to take a glimpse into the 18th century Joseon Dynasty's cosmetic culture," said Lee Han-hyung of the Korea National University of Cultural Heritage.
"We've confirmed to our surprise that more than two centuries earlier, our ancestors were using functional cosmetics for diverse purposes – water and cream for facial wash, foundation power and whitener as well as rouge and blusher.
"Our ancestors were also relying on various cosmetics as a way to show off their self-esteem and dignity, as we all do now," she said.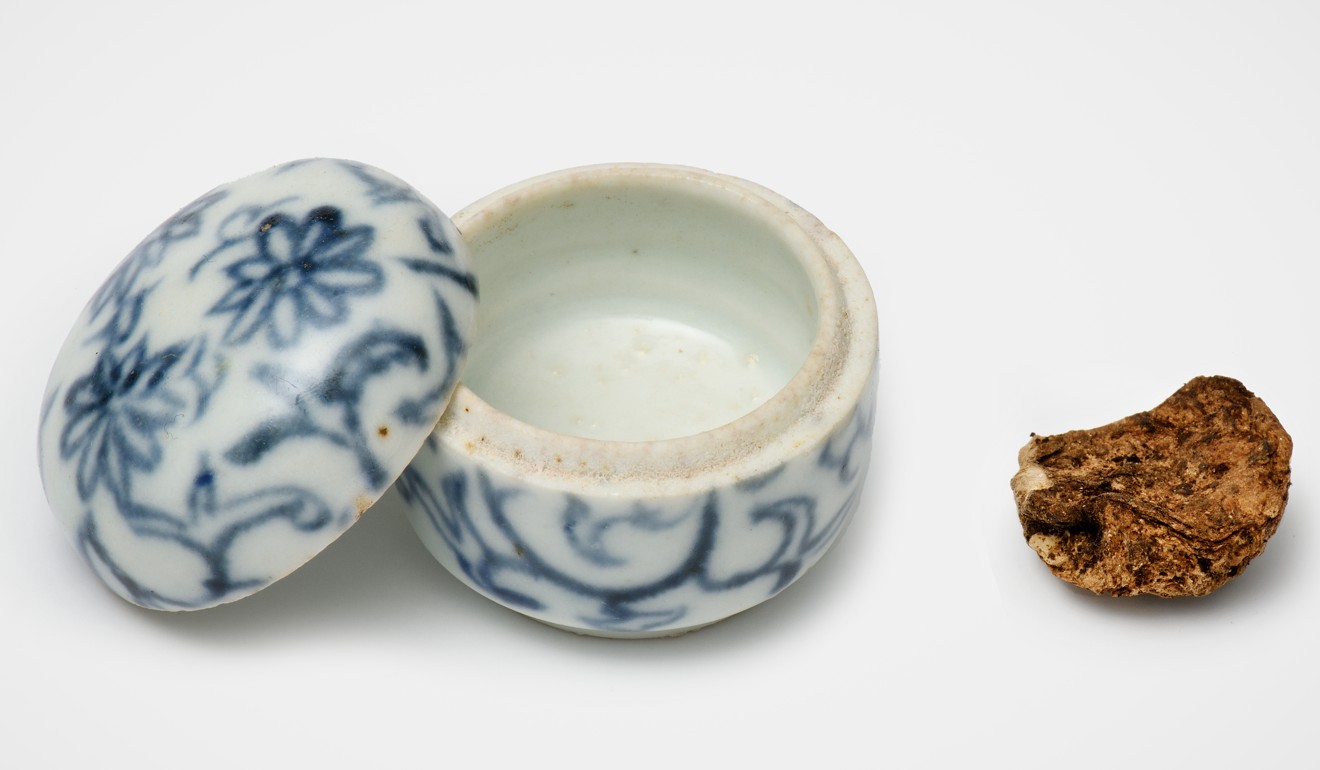 True to Confucian teachings that one's mien (appearance and demeanour) reflects one's inner self, Joseon people endeavoured to present their best looks, the researchers said.
An analysis of the discoveries made at Princess Hwahyeop's tomb suggested that after washing their faces, Joseon women would apply miansu (face-beautifying water) as a moisturiser and followed it up with myeonyak (face medicine used as a creamy skin protector) and skin oil. Beeswax was sometimes applied as a facial mask.
Once the skin was properly primed, rouge and face powder were applied in a step called Jibun, literally meaning rouge and face powder. The word Jibun was also used as a synonym for cosmetics at that time, suggesting wearing make-up had become widespread, according to the researchers.
The celadon cosmetic containers uncovered at the tomb were decorated with various motifs including pine trees, dragons and flowers such as chrysanthemums, lotuses, azaleas, plum blossoms and peonies, and appeared to be a fitting choice for a young princess.
One of the jars came from Bunwon, the official court kiln of the Joseon dynasty (1395-1910), while the other 11 containers were Jingdezhen ware from China and Arita ware from Hizen province in Japan.
Remnants of organic materials believed to be used as face powder and rouge were found in these. "We wondered whether the cosmetics inside the jars had also been imported along with their containers but further analyses showed these materials were locally produced," Lee said.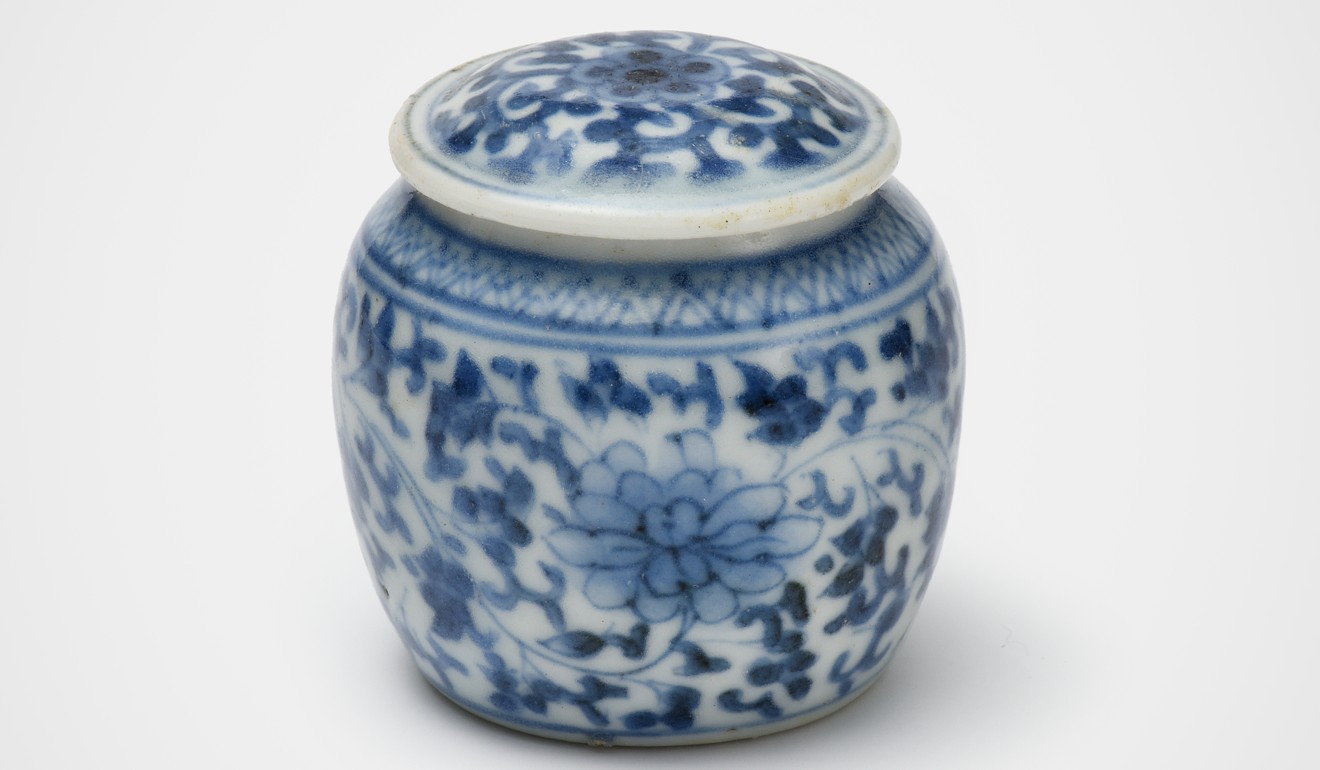 The residues in the containers showed face creams and ointments had been produced by mixing beeswax with other materials. White power used for foundation and face blanching was manufactured by mixing equal amounts of cerussite (white lead ore) and talcum, while lipstick and blusher were made from cinnabar (sulphide of mercury). These are no longer used because of their toxicity.
"Women of the past had the same desire to look attractive as we have in the present time but they were exposed to toxic materials due to the lack of scientific knowledge to test them," said Zhang Wanping, cosmetics professor at the Shanghai Institute of Technology.
Frederic Leroy of L'Oreal said he found the products were quite similar to those used in Europe – whitening powder, rouge and cream – and materials such as cinnabar and lead were also used there.
"What was different was the method to use these products in order to obtain the results that were the most representative of the local culture," he said.
Based on prescriptions in 16th-19th century books, researchers replicated cosmetics of that time by collecting, mixing and processing materials. These included black sesame, mung bean, rice bran, brown rice, rose, safflower, cottonseed, apricot seed, pumpkin seed, sunflower seed, camellia oil, jojoba, castor oil, kelp, angelica root, mugwort, lotus root, cucumber, peony, false daisy, honey, beeswax and licorice root.
Cream and ointment based on beeswax and talcum, for example, are believed to have made the face somewhat white although they turned out to be less effective than modern-day foundation in covering the face, according to Professor Chung Yong-jae of the Korea National University of Cultural Heritage.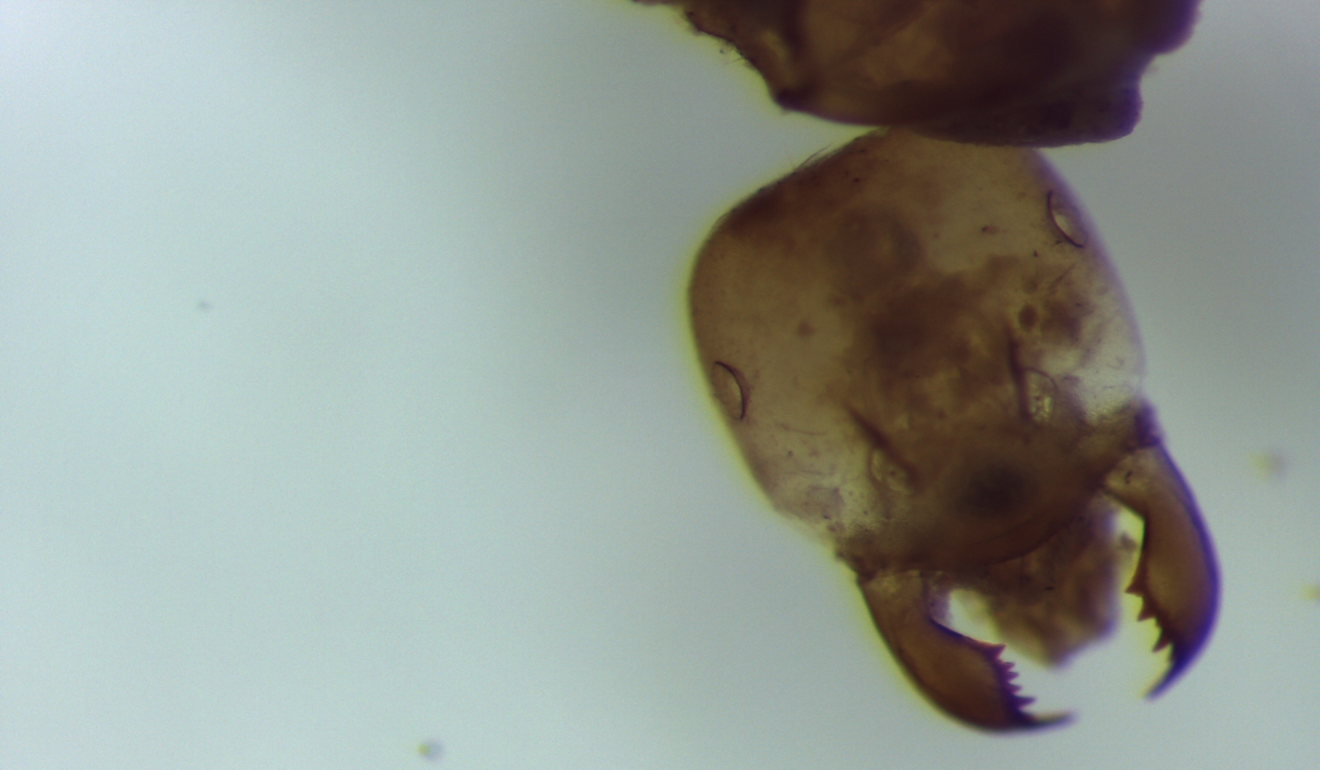 One white and blue octagon container attracted particular attention from researchers as it contained a mysterious dark residue mixed in liquid. To their surprise, microscopic analyses showed they were body parts of thousands of small ants preserved in acetate.
"Because of their formic acid, ants might have been put in acetate to be used as a skin treatment to treat skin troubles caused by those toxic cosmetics," researcher Kim Hyo-yun of the National Palace Museum of Korea said on the sidelines of the seminar.
This article appeared in the South China Morning Post print edition as: Tomb sheds light on 18th century cosmetic culture