South Korean couples are breaking up over feminist film Kim Ji-young, Born 1982. Why?
The hit movie has shed light on the struggles of women in the country's deeply patriarchal and conservative society
It has also exposed a chasm in perspectives between the genders that is proving too much for some romances to bear
It was date night for Han Ah-eum. The 27-year-old office worker and her boyfriend decided to catch a screening of Kim Ji-young, Born 1982, South Korea's critically acclaimed drama and box office hit about a woman who becomes a stay-at-home mother.
She did not expect to find herself in an argument with her partner afterwards.
"My boyfriend said he wondered if his mother and aunts had faced such struggles," Han said.
"He also thought the main character's husband was unrealistically perfect because he helped with childcare and chores," duties Han argued should be expected of men.
Korean dramas, or K-dramas as the genre is known, have a reputation for romance and sentimentality. But in Kim Ji-young, Born 1982, originally a bestselling novel published in 2016 by writer Cho Nam-joo, the core relationship between a husband and wife played by Gong Yoo and Jung Yu-mi is neither romantic nor idealised.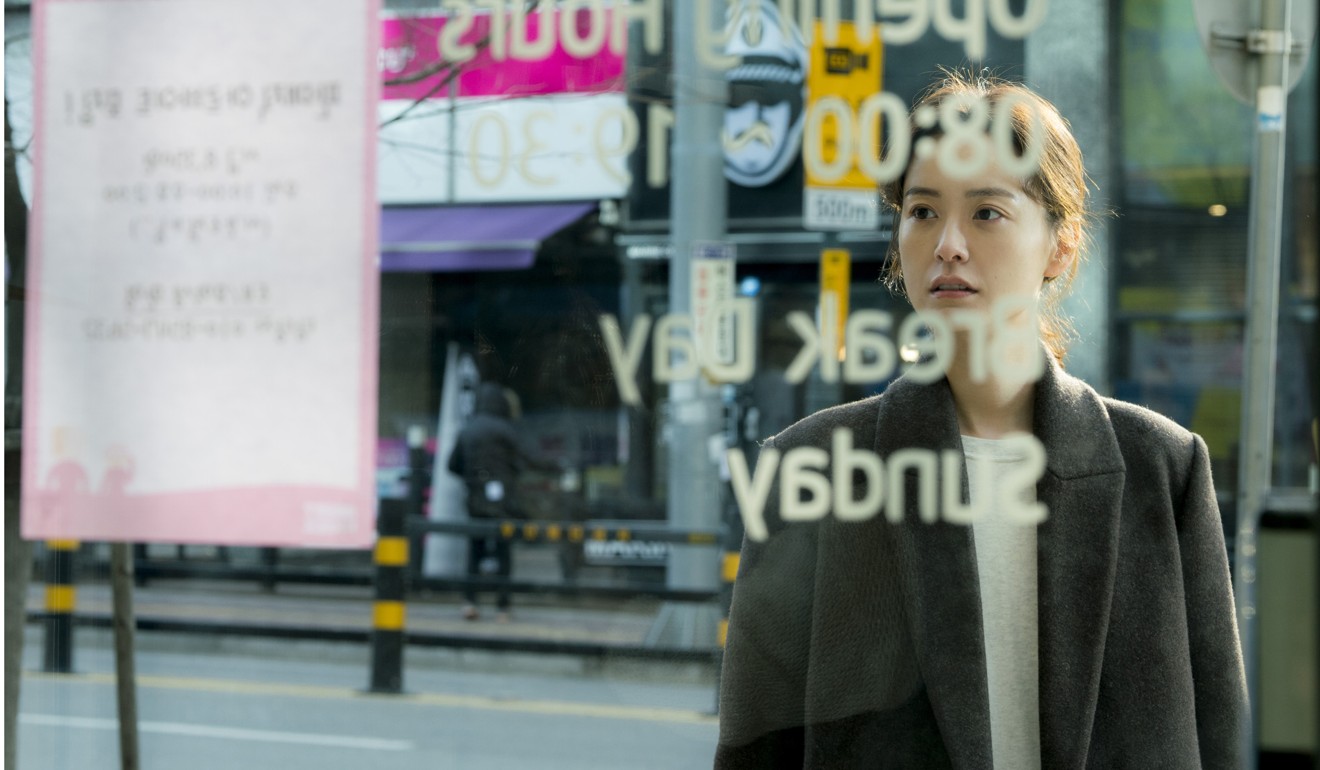 Instead, the success of the movie, which has taken US$19 million at the box office since its release two weeks ago, has sparked widespread debate over the portrayal and struggles of its title character Kim Ji-young, a millennial housewife and mother who juggles these constricting roles along with gendered expectations in South Korea's patriarchal and conservative society.
The fight Han and her boyfriend had over the film, which is set for a Hong Kong release on November 7, is one among many between Korean couples over the story. Across Korean social media, the movie has been heavily discussed as a reason for arguments and even break-ups.
"I'm going to watch the movie tomorrow," tweeted Monrami07_22. "What if we end up fighting over the movie? I guess I'll have to break up with him then."
Another social media user, WooYCo, posted: "At lunch, two men sitting next to me said the movie discriminates against men. One said he would have to break up with his girlfriend if she asked him to watch it."
Oh Sun-young, 31, said she did not speak to men about the film. "I've seen online comments from men who say the film is full of lies and is a feminist fantasy." But after watching it herself, Oh said she felt the film showed "only a small part of the misogyny that exists in our society".
"Without any consideration for their talent or abilities, women are valued only for their role in marriage, childcare, housework ... They are not seen as individuals, only as mothers, wives or daughters-in-law," she added, citing the fact that married women are often not addressed by their names but only as "so-and-so's mother" or "so-and-so's wife".
The power of the movie has been felt far and wide in South Korea. The floor leader of the Justice Party in the national legislature, Roh Hoe-chan, reportedly in 2017 gave a copy of the book to President Moon Jae-in, telling him to "embrace Kim Ji-young". A sales boost for the novel ensued.
On popular movie ratings and discussion platform Naver Movie, the film has an overall rating of 6.6 out of 10 from 39,836 online users, but the men and women raters are polarised. Women gave the film an average of 9.51 out of 10, while men awarded a mere 2.72.
The vast difference is a manifestation of real-life divides, said CedarBough Saeji, a K-pop and Korean gender studies lecturer as well as visiting professor at Indiana University in the United States. The film has proved controversial because it challenges belief systems and highlights the importance of women's stories, she said.
"Korean society teaches men through the education system and media that the perspectives of men are the most important," she said. "The important Koreans through history are the men, the important books and artworks are the products of men. The perspective of men is held up as the Korean perspective," she said, citing as examples the popularity of male-dominated television talk shows and all-male expert panels at conferences.
South Korea, which ranks 118th out of 144 countries in the latest United Nations Development Programme gender inequality index, has witnessed the rise of its own Me Too and feminist movements in recent years, and has long grappled with gender-based discrimination in the workplace and society at large.
Films and books like Kim Ji-young, Born 1982 show that women's perspectives need to be portrayed more, said Saeji.
"Even more threateningly for some men, this film shows how many difficulties in the lives of Korean women are due to structural problems in a society built by men."
Additional reporting by David Lee
This article appeared in the South China Morning Post print edition as: Hit feminist film about stay-at-home mumssparks rifts, break-ups among couples