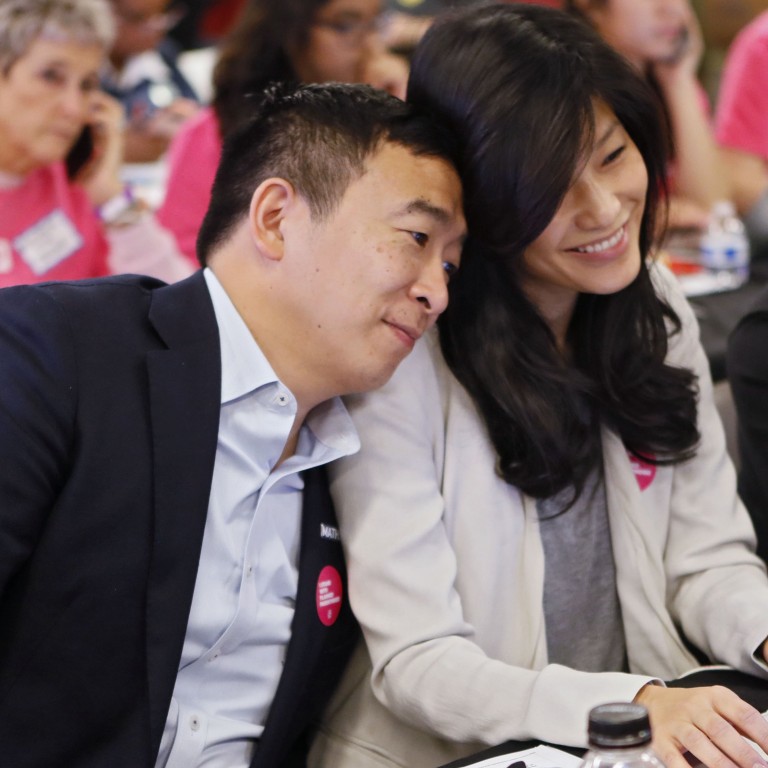 Evelyn Yang spoke out against sexual violence. What does that mean for Asian women?
Yang, who is married to Democratic presidential candidate Andrew Yang, last week spoke up about being sexually assaulted by a gynaecologist
Stereotypes and the burden of shame still shape the experience of Asian women in Western countries such as the United States
"I think people come to me with a stereotype – some probably expect me to be gentle, obedient and kind," Youngbee Dale said.
Dale was born in South Korea and immigrated to the
United States
in 1996, when she was only 16. She is now a US-based human trafficking expert who has worked with vulnerable communities including Asian women subjected to
sex trafficking
.
"Feminism is in my blood … perhaps after talking to me some people realise that Asian women can be vocal," Dale said.
Stereotypes attached to Asians in Western countries, such as in the US, and lingering shame-based elements in Asian culture continue to play a role in the sexual violence that Asian women face and the way they deal with it, experts and advocates say. But an increasing number of female Asians in the US are now speaking up about their ordeals.
Last week,
Evelyn Yang
, who is married to Democratic Party presidential candidate
Andrew Yang
, talked about being sexually assaulted by a gynaecologist while she was pregnant in 2012.
She fought in court for more than two years to keep her identity anonymous in connection with the legal action
against the doctor
, and most of her family – including her parents – were not aware of the case until she spoke up, CNN reported.
"My experience with the sexual assault and all that happened afterwards is such a powerful and upsetting example of the truth that women are living with every day," Yang said. "And I just happen to be able to have a platform to talk about it."
Sung Yeon Choimorrow, the executive director of the US-based National Asian Pacific American Women's Forum, says a number of stereotypes have placed Asian women in a vulnerable situation.
"Racist stereotypes, such as the geisha and the 'mail-order' bride, and exoticising Asian women … that plays into what men feel like they can do with women – objectify and use them at their disposal and pleasure," she said.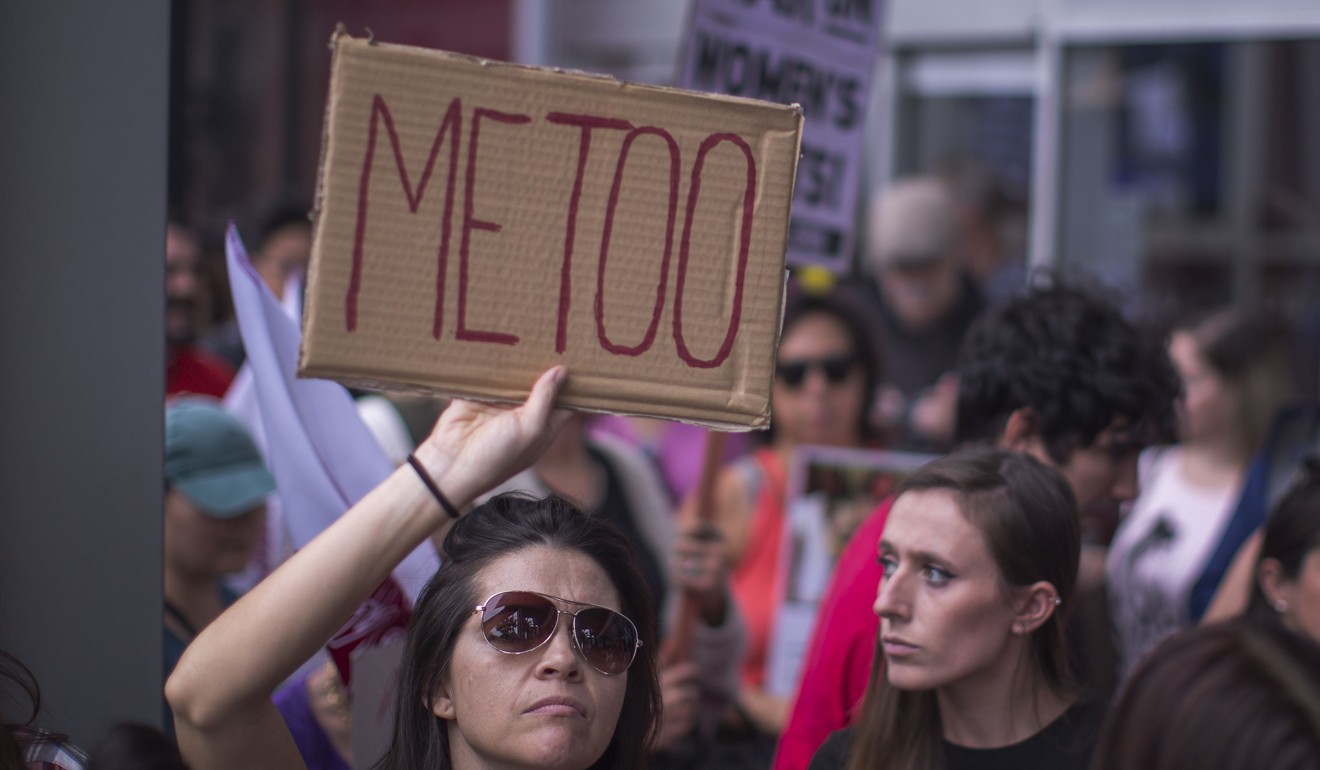 Susanne Choi Yuk-ping, a professor with the Chinese University of Hong Kong's sociology department, said there was a problem with the way Asian women were perceived in the West – and sometimes in their own communities and home countries. She notes that this can be partly explained by a long colonial history in Asia as well as deep global inequalities.
"I think in the West they are still holding these ancient belief that Asian women are submissive, that Asian women fit certain fantasies. Of course this is related to colonial history … but it still shapes the experience of sexual harassment of some women," she said.
"Some old Western men may still look at a Chinese woman and recall the Suzie Wong stereotype," Choi said, referring to the main character of a book and film from the late 1960s. The plot revolved around a Chinese sex worker in Hong Kong and a British man.
AT GREATER RISK
Advocate Choimorrow notes that "sexual harassment is an expression of power and, because of gender and race inequities, women of colour in the US are significantly more likely to experience workplace sexual harassment."
But there are other factors making some women even more vulnerable to harassment and violence, which include "working a low-wage job when you can't afford to risk losing hours, a paycheck, or the job by resisting or reporting sexual harassment", she said.
Grace Huang, policy director at the US-based Asian Pacific Institute on Gender-Based Violence, said certain industries – including hospitality and caregiving, which attract a high number of
Filipino workers
in the US – have left women prone to harassment and even abuse.
Puja Kapai, an associate law professor at the University of Hong Kong, said many not only faced "hypersexualisation" but also stereotypes about the kind of work they were expected to do.
She also said those who found themselves in an underprivileged situation were more likely to suffer from intersectional discrimination – which might involve gender and other issues such as race, class and immigration status.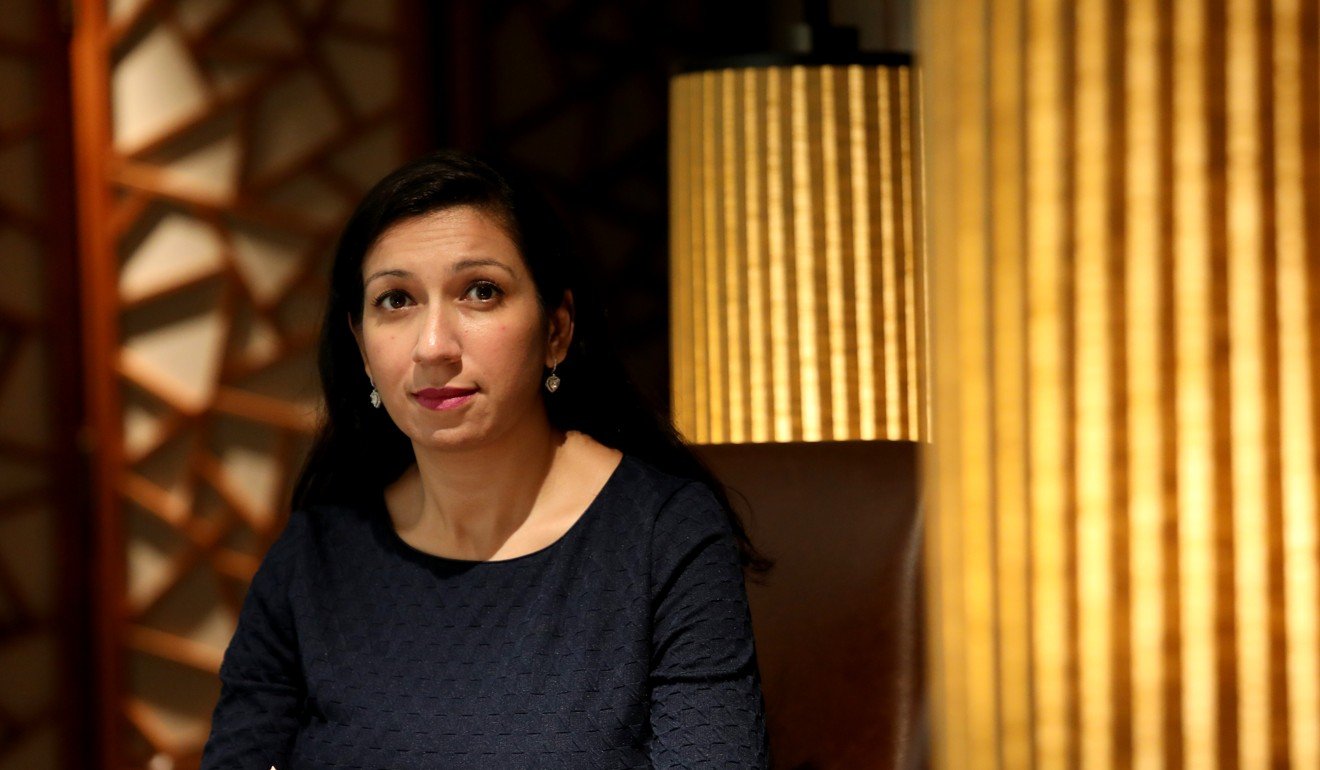 Even in the recent Me Too movement, which has empowered survivors of sexual violence, some
groups of women
have not been sufficiently represented.
"The conversation needs to be broader … when [civil rights activist] Tarana Burke started the Me Too movement, it sort of went under the radar for a while, and it was not until white women in Hollywood picked up the story that it got a larger play," said Stacilee Ford, an honorary associate professor at the University of Hong Kong.
"There is no doubt that women of colour, poor women and marginalised women do not get the same sort of attention that they deserve."
'DON'T MAKE WAVES'
The reasons many women who are victims of sexual violence end up not reporting their cases are complex and often include cultural restraints, lack of legal knowledge or support, and even the absence of a platform to speak out.
"The majority of individuals who experience harassment never report it and Asian-American women are even less likely to do so because we are told not to talk about it, not to disrupt, or we don't know where to go for resources," said Choimorrow from the National Asian Pacific American Women's Forum, who is also a first-generation immigrant in the US.
Victim-blaming attitudes continue to be "shaped, in part, by traditional Asian cultural beliefs that enforce a dominant role for men and a submissive role for women," she argued.
Advocate Huang also said many Asian Americans were made to believe they should not challenge certain figures. "Asian-American women are raised to respect their elders, their teachers, their bosses … We are conditioned from young about who is in charge."
According to data compiled by the Asian Pacific Institute on Gender-based Violence, 21 per cent to 55 per cent of Asian women in the US said they had experienced intimate physical and/or sexual violence during their lifetime.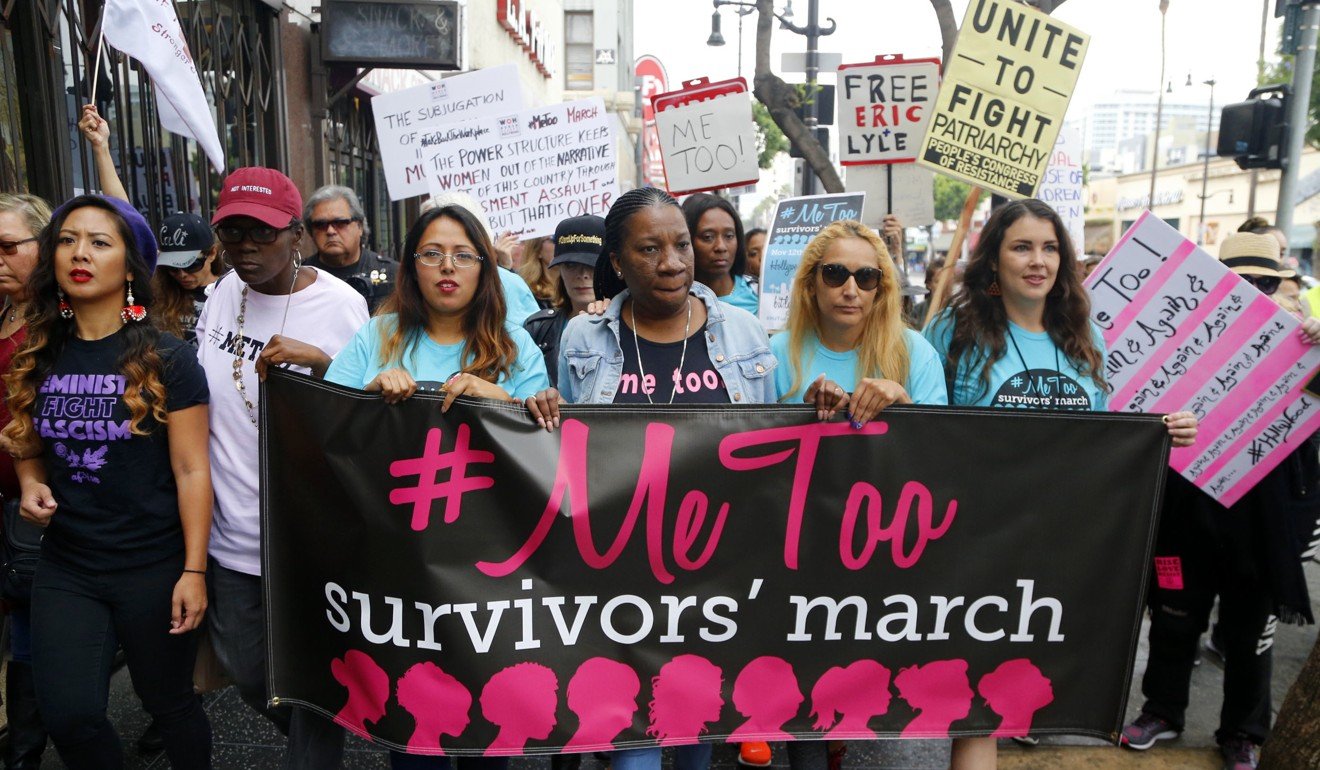 The idea of the "model minority" adds further pressure. It "tells us that we have to get ahead and be successful, so immigrants are often told from a young age to assimilate and not draw attention to ourselves," Choimorrow said.
The issue of the "model minority" was cited in previous cases, including that of Rowena Chiu, the former assistant of
Harvey Weinstein
who alleged she was sexually assaulted by the disgraced ex-Hollywood producer, and
Chanel Miller
, who accused Stanford swimmer Brock Turner of raping her at her university campus.
"There are very few, I feel, Asian voices that come forward with this kind of story … It's not because this kind of thing does not happen to Asian people, but I think certainly within the US we have a whole culture around a model minority that doesn't make a fuss … that puts their head down and works really hard," Chiu told the authors of the book She Said.
Kapai from University of Hong Kong said the ability to acknowledge the problem and to come forward depended on factors that included their generational history in the country as well as how entrenched certain cultural habits and taboos were.
"I think there are many challenges before women decide to come out based on the cultural support and the network they have," she said. "The law may be there, but there is so much more that holds women back in terms of power, because the power hierarchy within a cultural community and then the stereotypes interact together, making it such a challenge for women to gain access to justice. "
Being a migrant that is not fully integrated in the receiving country makes things harder. "There may be a language barrier. And how much does she understand the legal system? Will she be able to afford it? Will she be believed as a witness? And for that, they may be conditioned culturally," Kapai said.
In 2018, the Los Angeles Times exposed multiple cases that involved a gynaecologist at the University of Southern California who was accused of misconduct. According to the reports, there were concerns that he was targeting the growing population of Chinese students, who often had a limited understanding of the English language and knew little about American medical norms.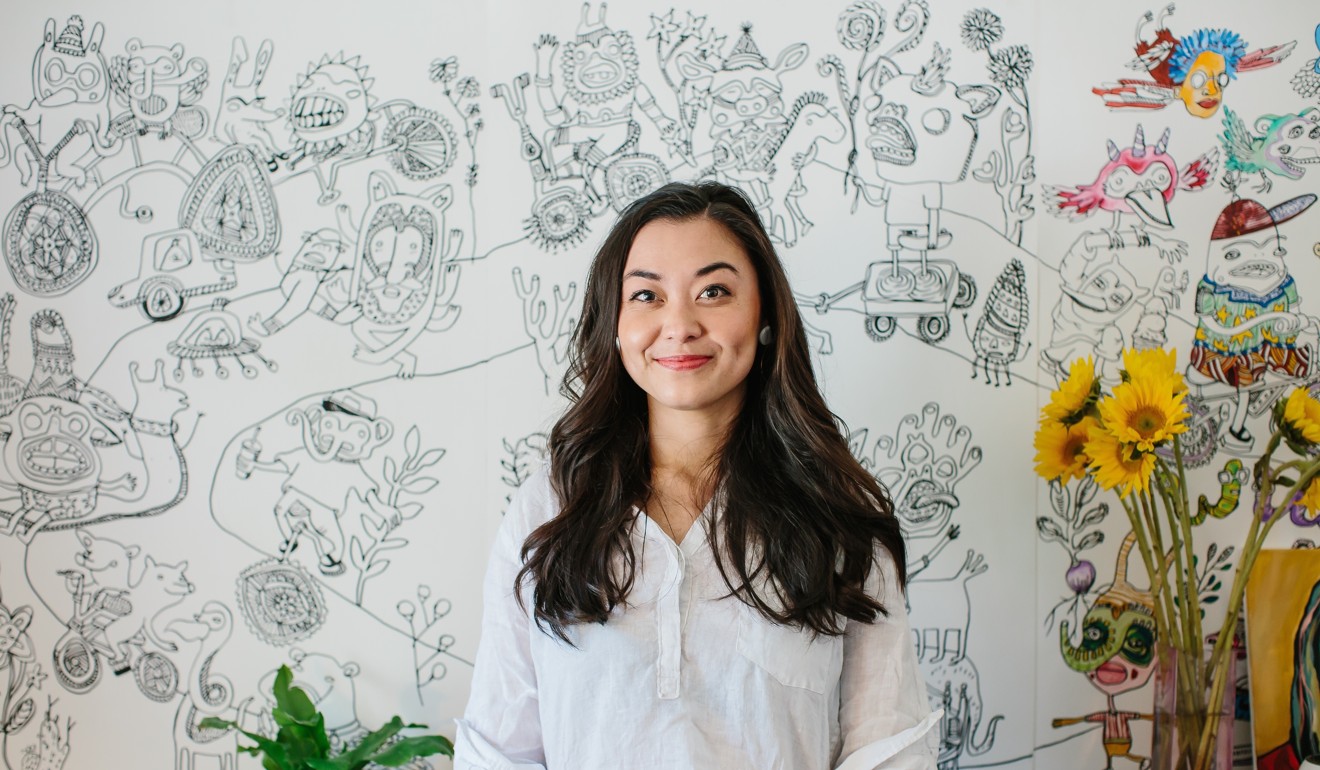 Advocate Choimorrow noted that "immigrant workers who are undocumented, in particular, are even more vulnerable and less likely to report out of fear that their immigration status will be used against them out of retaliation".
Human trafficking victims
are often among them. "Because Asian culture emphasises shame and embarrassment … Victims of sex trafficking will not speak out in most cases," said human trafficking consultant Dale. She said language barriers and the lack of cultural understanding by authorities also played an important role.
ARE THINGS CHANGING?
The ways pop culture, the film industry and media represent Asian women remain hotly debated.
"I think that the ways in which racism and sexism intersect in America put Asian women in the cross hairs of sexual predators there, and this spills over into global popular culture through Hollywood films, video games, and other cultural exports," said Gina Marchetti, who teaches subjects on film, gender, and sexuality at the University of Hong Kong.
But some believe that having an increasing number of Asian women speaking out may help change perceptions and empower others.
"Often you suffer and experience these issues and you think you are an isolated case. But when you see someone of the same background speaking up, then you realise: 'it's not just me, it's not just my problem'," said the Chinese University of Hong Kong's Choi.
Experts and advocates also note that sexual violence is a problem that transcends issues such as race, class and professional background.
"Evelyn Yang is like many other women, regardless of her racial or ethnic identity," said scholar Ford.
While in the US, human trafficking expert Dale says she has personally encountered instances of chauvinism, but she did not think her race was a determinant factor.
"If something goes wrong, women need to know that it has nothing to do with who they are, it's not their fault," she said. "It has to do with who the perpetrators are."