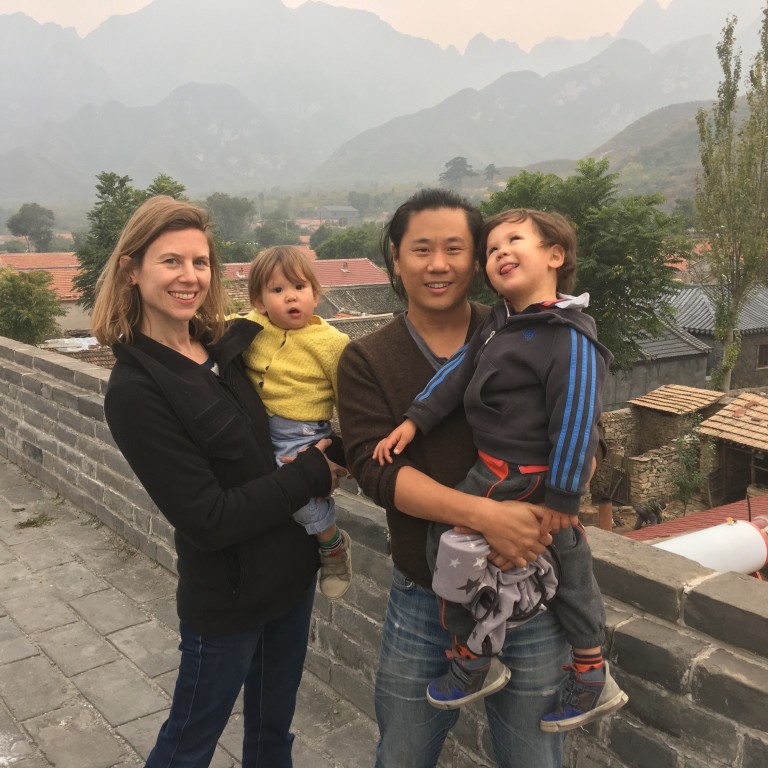 Chinese-Indonesians in the Netherlands still feel the pull of home
The experiences of the diaspora in the Netherlands have not been as well documented as those who resettled in Hong Kong and Singapore
Some Chinese-Indonesians in the Netherlands 'still live in the atmosphere' of Indonesia, despite their years away
Entrepreneur Huihan Lie, 42, grew up in the Dutch provinces of Gelderland and Groningen and found it "just strange" when he realised he was the only student of Chinese descent in his class who spoke fluent Dutch and had an Indonesian background – compared with some other students at his school or in his village who had migrated from mainland China and had parents speaking Mandarin or other Chinese languages at home with them.
His Surabaya-born father and Jakarta-born mother had migrated to the
Netherlands
as young children with their families in 1949.
His paternal grandfather, who sold tobacco to European cigar factories, believed there was a brighter future there, as he and his family were fluent in Dutch, having grown up in Indonesia under the colonial rule of the Netherlands, which lasted for several hundred years before Japan occupied the country during World War II.
Lie's father and mother did not know each other until they met in the Netherlands sometime in the 1950s. His father currently lives in
Singapore
and his mother remains in the Netherlands after divorcing. They do not speak Hokkien or Mandarin, and growing up the pair exposed Lie to Chinese-Indonesian foods they had back in Indonesia.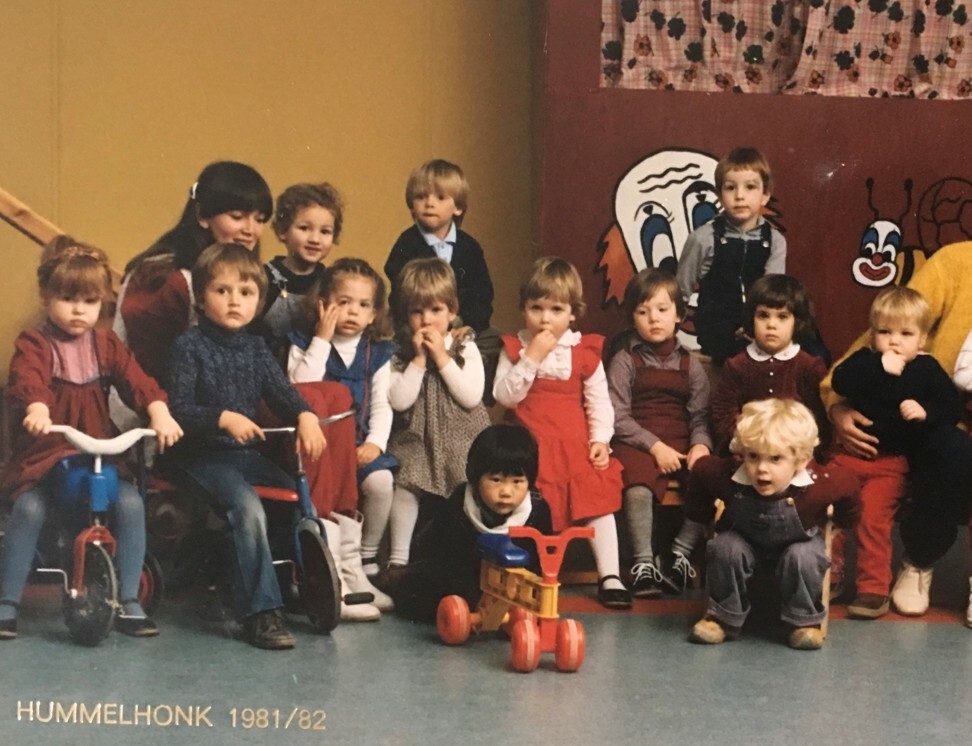 "There's very little that is Chinese about me, besides my Chinese name and eating longevity noodles on my birthday," he said, referring to a Han Chinese custom that many still practise today.
But Lie, who moved to Beijing in 2004 to study Mandarin and worked for government and private institutions for several years before setting up My China Roots in 2012, an ancestry research company focusing on those of Chinese heritage, says he still has an affinity to Indonesia, even though his exposure to the country was "limited".
On trips back to his father's home city of Surabaya he used to take every year when he was younger and also as an adult, he would spend time with his Chinese-Indonesian cousins, who were Christians and liked to hang out at shopping malls.
"There's certain elements to Indonesia that are dear to me and that are basically me," said Lie, who is a father of two with his Irish wife.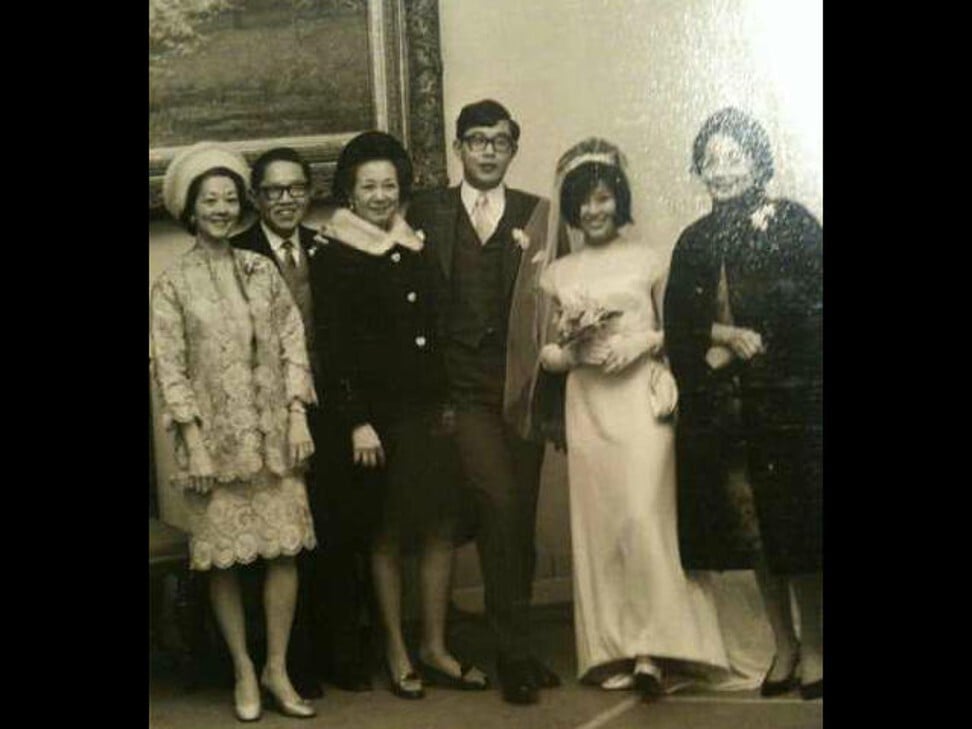 Like Lie's family, thousands of Chinese-Indonesians were estimated to have left the archipelago for the Netherlands during the last century, though their experiences have not been as well documented as those of the diaspora who resettled in Asian societies like Hong Kong and Singapore for various reasons, including to pursue better economic prospects and escaping violence such as the
anti-Chinese riots
in cities including Jakarta and Medan in May 1998.
Alexander van der Meer and Martijn Eickhoff of the NIOD Institute for War, Holocaust and Genocide Studies in Amsterdam wrote in a 2017 paper published by Universitas Indonesia that there were roughly three waves of Chinese-Indonesian migration to the Netherlands.
The first period, marked by hundreds of Chinese-Indonesian students who left to pursue higher education opportunities in the Netherlands, occurred between around 1911 and 1940. Another round took place from 1945 to 1964, when thousands of Chinese-Indonesians who opted for Dutch citizenship after Indonesia declared independence relocated to the Netherlands. The final stage had thousands of Chinese-Indonesians fleeing anti-Chinese violence during the anti-communist purges of the 1960s, with a smaller number migrating during Suharto's three-decade New Order rule, which ended in 1998.
The paper cited estimates from 2007 and 2010 that there were about 18,000 to 40,000 Chinese-Indonesians in the Netherlands.
Van der Meer and Eickhoff found that the Chinese-Indonesians who migrated to the Netherlands were highly educated, mostly Dutch-speaking, and relatively well off, making "their integration into Dutch society very successful".
However, they added, "Despite its size, academic interest in this group has been minimal", with most of the literature on them written in Dutch.
Patricia Tjiook-Liem, chairperson of the Chinese Indonesian Heritage Centre (CIHC) in the Netherlands, said that Chinese-Indonesian who lived in larger cities like Amsterdam would have more contact with others from their group, but that those who resettled in less populous areas might have integrated with the locals better.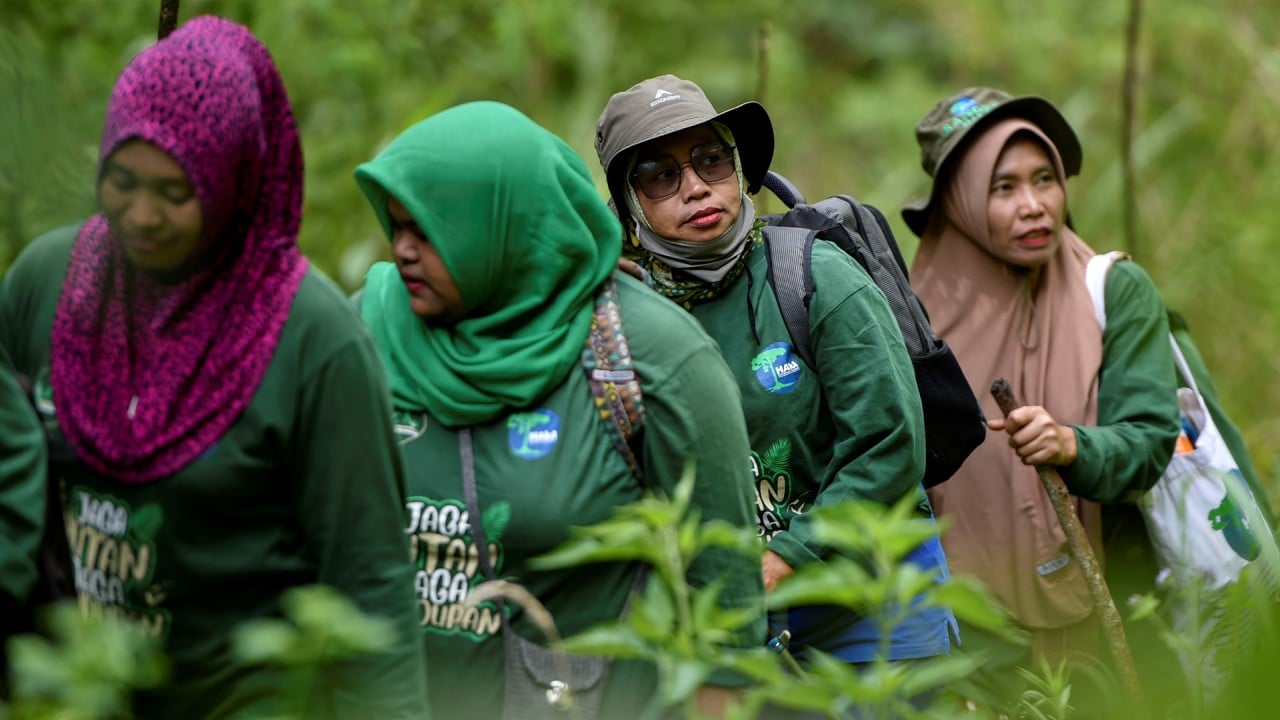 03:01
Indonesia's female forest guardians fight illegal poaching, logging and gender stereotypes
Indonesia's female forest guardians fight illegal poaching, logging and gender stereotypes
She added that many Chinese-Indonesian and their descendants worked as medical and other white-collar professionals, and that the qualifications of these well-educated migrants meant they tended to interact with Dutch people of similar backgrounds and were therefore protected from racism by the wider public.
Yet because of their smooth integration into society, the Dutch did not see them as a distinct group of Chinese-Indonesians but as ethnic Chinese, she said.
"Their background, history, and long historical ties with the Netherlands are practically terra incognita. For Dutch people it is difficult to distinguish them from other Chinese," she said.
But Tjiook-Liem, who was born in Cirebon, Indonesia, and moved to the Netherlands for university at the age of 17, said this did not mean that the first generation of Chinese-Indonesians did not bring their culture with them.
"I know that some people of my generation prefer to live within their circle of friends from Indonesia," she said. "They feel integrated, but for a great part they are still living in the atmosphere of Indonesia, which is perhaps not unusual for first-generation migrants."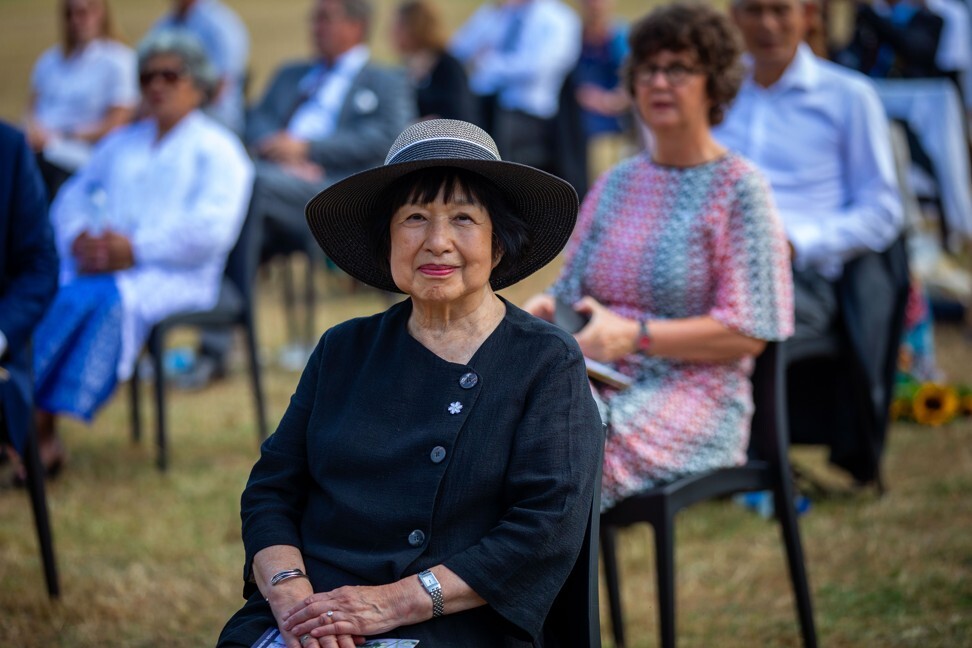 Chinese-Indonesian Linawati Sidarto, 54, who lives in Amsterdam, said that when she introduced herself to Dutch people, many would tell her that their own parents or relatives had been born or had lived in the former colony before coming back to the Netherlands.
The Jakarta-born freelance journalist and mother of two had Dutch influences growing up in Indonesia, as her parents had attended Dutch schools and spoke the language at home with her – rather than speaking in Chinese.
When she moved to the Netherlands with her Dutch husband in 1998, she thought she would not struggle to adapt, but found it "difficult" to be included in Dutch social circles at first.
"I did not expect to have culture shock when I arrived here as I spoke Dutch, had many relatives here, and I had lived in a Western country before," she said, adding that despite her assimilation into Dutch society, she still feels at home in Indonesia when she travels there, and also still holds an Indonesian passport.
Ing Han Go, 71, a retired dermatologist who was born in the Netherlands, remembered that his late father had chosen to stay in the Netherlands rather than return to Indonesia because he felt he might be treated as a second-class citizen there due to anti-Chinese sentiment.
Go's father was a third-generation Chinese-Indonesian who migrated to the Netherlands in 1938 at the age of 18 to study medicine at university. He then ran a pharmacy and later taught the subject at a university, and also married a half Dutch, half Chinese-Indonesian woman he met at the age of 25 or 26.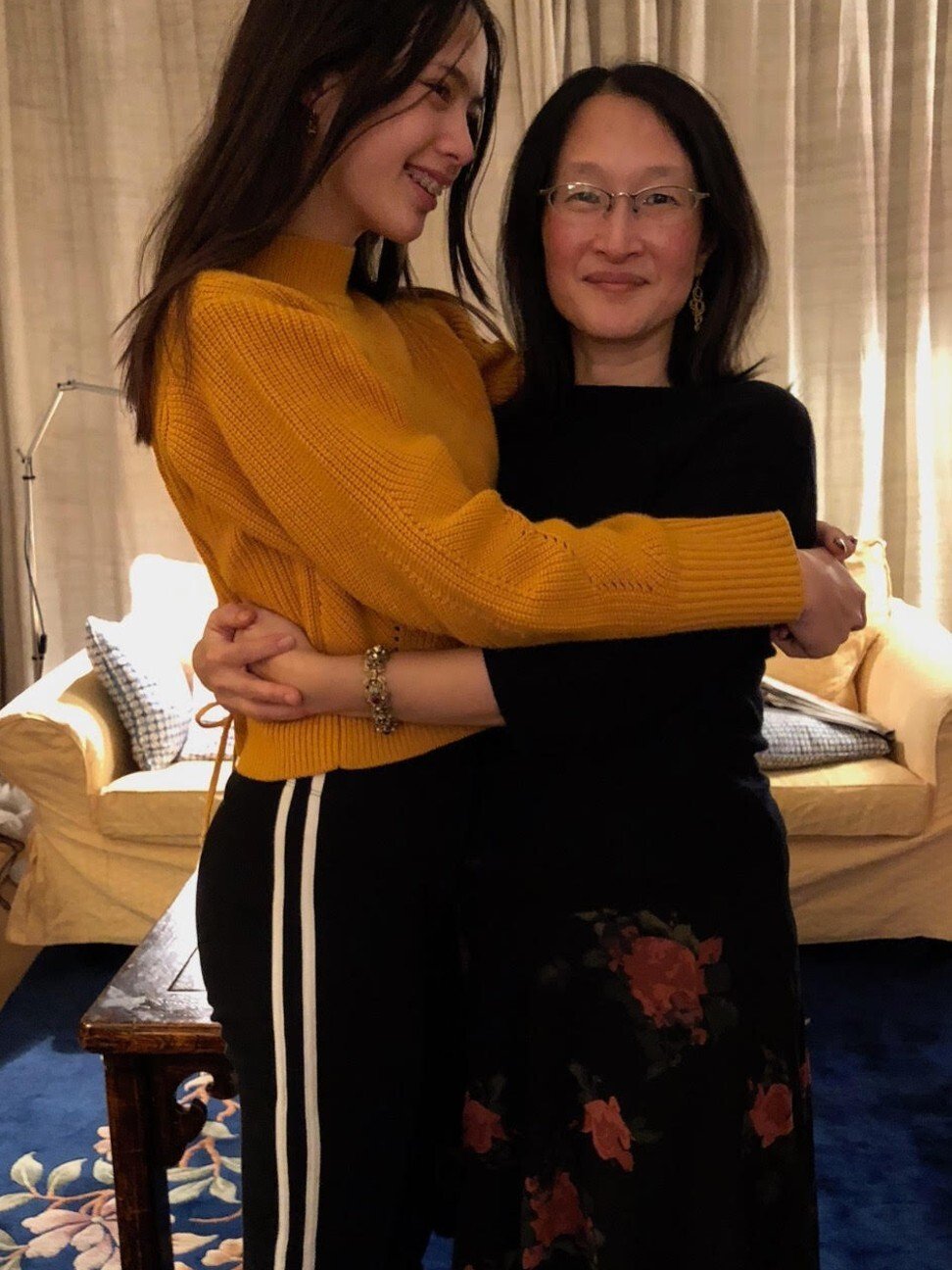 Go, who lives near Tilburg municipality in southern Netherlands, added that most Chinese-Indonesians of his generation who were born and still live in the Netherlands had "strong relations with Indonesia". Although he does not speak Indonesian, he still has relatives in Surabaya and has visited them during several trips, and said Indonesia did not "feel foreign" to him.
"I think the influence of three or four generations [of his father's family living] in Indonesia has brought a big influence on our identity," said Go, a father of two daughters.
"When I'm together with the Chinese from Indonesia, I feel immediately at home," he said. "There's an immediate connection – I don't know what it is, but it's like meeting a family member."