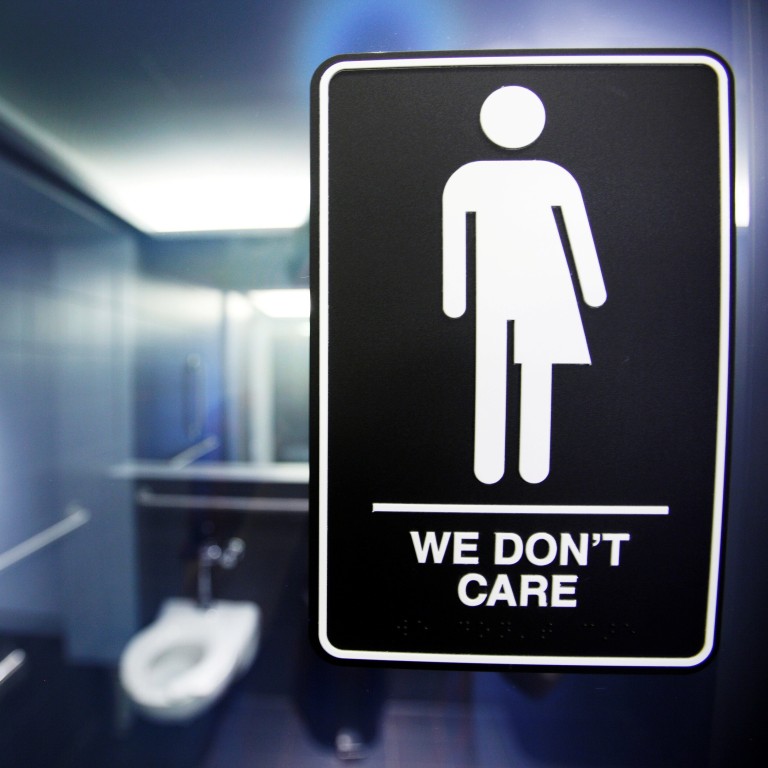 Women-only spaces under threat? Australian professor assailed for highlighting claims of encroachment by trans people
'Swift and decisive' action demanded against University of Melbourne lecturer who started website highlighting women's negative experiences in shared spaces
About 700 academics and students from the university and elsewhere said the website could 'incite students' to hold transphobic views
Hundreds of academics have called on Australia's top-ranked university to take "swift and decisive action" against a lecturer who is attempting to highlight the negative experiences of women who share spaces such as changing rooms with their transgender counterparts.
The controversy at the University of Melbourne is the latest example of the clash of diversity and inclusion versus freedom of speech that is roiling university campuses and other liberal institutions across the Western world.
Holly Lawford-Smith, an associate professor in political philosophy, this week launched the website
www.noconflicttheysaid.org
to encourage women to anonymously submit their stories of how women-only spaces had been impacted by legislative changes around the world that have replaced biological sex with gender identity.
In Victoria, Australia's second most-populous state, residents have been able to change their legal gender without surgery or medical diagnosis since 2019. Similar self-identification rules have been adopted in the US state of California and countries including Ireland and Norway.
Lawford-Smith's website, which went live on Tuesday, expresses concern about "the impacts on women of men using women-only spaces" and has published more than 60 submissions purporting to be from women who have had negative experiences sharing changing rooms, bathrooms, sports teams, drug treatment facilities and dating apps.
"At my former workplace it was decided, without consultation, that one toilet block would become 'all genders'," said one anonymous submission published on Friday. "This particular block was female, so there would now be one fewer female toilet block in the building. A number of female staff were upset, but didn't dare speak up."
Lawford-Smith, who describes herself as a "gender critical" feminist, said she started the site because people were scared to speak openly about the tensions between the rights of trans women and cisgender women – those whose gender identity matches their sex assigned at birth.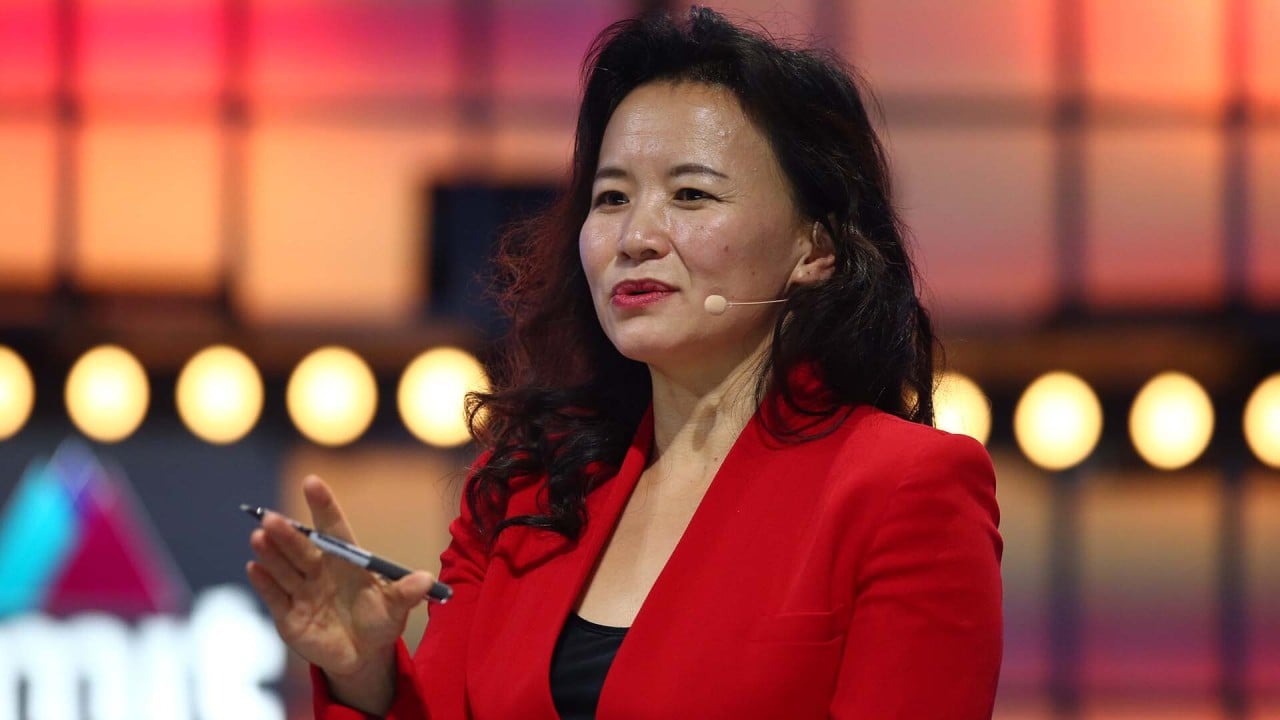 01:51
Australian journalist Cheng Lei formally arrested in China for 'illegally supplying state secrets'
Australian journalist Cheng Lei formally arrested in China for 'illegally supplying state secrets'
"There are interests on both sides, and what's infuriating about this discussion is you can't discuss those interests, you have to just pretend there's absolutely no possible conflict of interests," she said, adding that her website was not affiliated with the university or part of her formal research work.
"It's a set of anecdotes, it's a starting point for knowing what's going on."
In an open letter to Vice Chancellor Duncan Maskell and Dean of Arts Russell Goulbourne published online on Thursday, about 700 academic staff and students at the University of Melbourne and other universities in Australia and overseas accused Lawford-Smith's website of contributing to the "harmful stereotype of trans people as predatory" and being ripe for misinformation given its minimal moderation and anonymous nature.
The signatories also expressed concern over claims by students that Lawford-Smith had referred to trans people as "trans-identified males" and "trans-identified females" in her lectures on feminism, language which denies "trans subjectivity".
Lawford-Smith has denied using such language in her lectures, although she acknowledges it is common in the gender critical feminist circles she participates in.
"We are particularly concerned about the teaching context, given that spreading these views within a subject titled 'Feminism' could be seen to incite students to hold these views, to create a cadre of students who also question the legitimacy of trans identity, contributing to the unwelcoming environment for trans students and staff (and the community at large)," the letter says.
The signatories argue that Lawford-Smith could be in breach of the university's guidelines on appropriate workplace behaviour, promoting diversity and inclusion, and research ethics.
Although the letter does not specify what actions the university should take, it says that material that supports "transphobic ideology" should not be "promoted or supported".
Andrew Perfors, a professor of computational cognitive science at the University of Melbourne and a signatory to the letter, said that trans people were far more likely to be assaulted themselves than hurt other people, and that Lawford-Smith's views were harmful.
"Things like this hurt a very vulnerable population – trans people, especially trans women, and especially trans students at the University of Melbourne," said Perfors, who is transgender. "I am talking about real harms, not them getting their feelings hurt because they are special snowflakes who expect everyone to agree with them. Being trans is hard. We already know that a lot of people, very often our own families or loved ones or leaders or mentors, think we are delusional or dangerous; telling us so is not telling us anything we are not already aware of."
Perfors, who has also filed a research ethics complaint about Lawford-Smith, said he would like the university to force her to take down the website, or failing that, issue a statement condemning it, and for the university to "remove her from positions where she can hurt students."
"They might be trans or gender questioning, or have friends or loved ones who are," he said. "Here is a professor, somebody they are told they should respect, saying in not-uncertain terms that they – or people who they love – are delusional and dangerous. This is a terrible environment for learning, a terrible environment for growing and becoming an adult, a terrible environment for anybody. It is emotional abuse."
Maskell, the university's vice-chancellor, said on Friday the university was "absolutely committed to diversity and inclusion and the well-being of our community."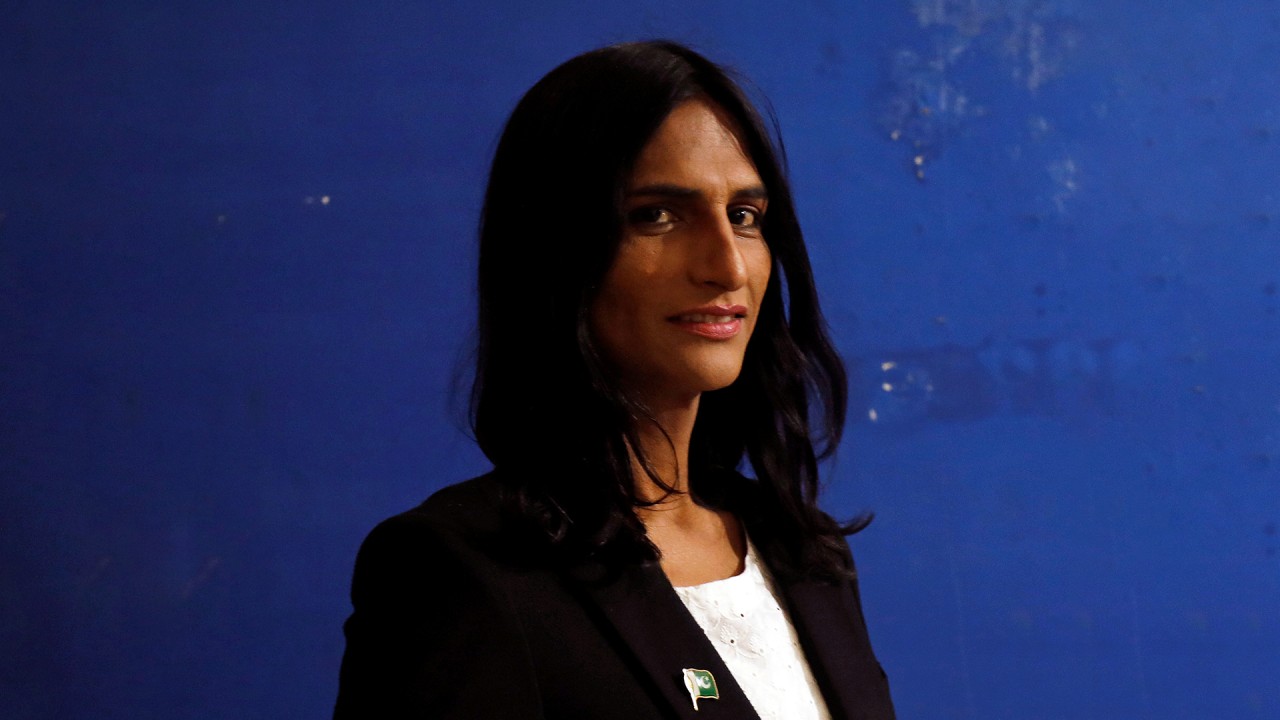 02:48
Pakistan's first transgender lawyer dreams of becoming a judge
Pakistan's first transgender lawyer dreams of becoming a judge
"One of our core values is that there must be a genuine and deep culture of respect for everyone at our university and of course this includes being completely respectful towards the rights of the LGBTQIA+ community," Maskell said. "This is non-negotiable."
But Maskell also emphasised the university's commitment to free speech and academic freedom.
"Universities are all about teaching, research, debate and discussion, he said. "Freedom of speech is part of the bedrock of the University of Melbourne and we have a strong policy to guide our obligations around freedom of expression to ensure that we remain respectful, fair and lawful at all times within the university and in the wider community."
Lawford-Smith said she was confident the university would stand by her right to express her views, although she was disheartened at the reaction of her fellow academics.
"I would have thought we all have the same academic values, and that we understand that valuing the search for truth and wanting to have a just society, it means being able to criticise dominant ideas and that means people sometimes getting it right and sometimes getting it wrong," she said. "So even if those people think I am getting it wrong, they should still be willing to defend that role it plays."