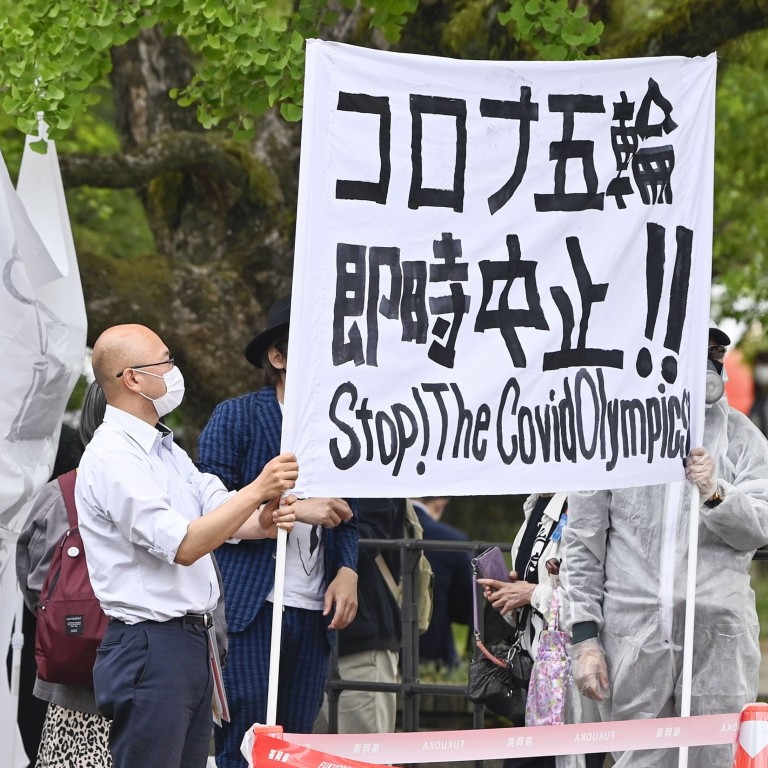 Tokyo Olympics: Japanese cities left in limbo over 'host town' deals as coronavirus concerns persist
Hong Kong's fencing team and swimming team planned to stay in Yonezawa and Yamatokoriyama respectively but those plans have been cancelled
The uncertainty surrounding the hosting arrangements coincides with a surge in coronavirus cases across Japan and in Tokyo specifically
Across Japan, 528 towns agreed to host athletes from 184 countries and regions before the Olympics, scheduled to begin on July 23, and the Paralympics, which start on August 24.
Yonezawa, about 200km north of Tokyo, was due to host the Hong Kong fencing team. The city had planned for 15 athletes, their trainers and support staff to arrive in late July before taking part in a range of cultural and sporting activities with residents. Those included fencing exhibition matches with schoolchildren as well as festivals and sightseeing. Those plans have been cancelled and local officials are waiting to hear whether the athletes will visit at all.
"It's a really difficult situation and we are still not sure what is going to happen," said Tyler Burton, a US national working as an international coordinator for the town. "We have been making plans for a long time and we're continuing with those plans as best we can, but it's touch and go if the team can come because of the virus."
Zheng Zhaokang, the fencing team's head coach, confirmed the plans were changed due to concerns about the coronavirus. The team now plans to remain in Hong Kong for training before travelling to Japan immediately before the start of the Games.
"People in the town have been really looking forward to this for a long time and they are very disappointed," Burton said. "I know quite a few people who have been studying English and Chinese so they would be able to speak to the athletes and make them feel more comfortable and at home, but it looks very much as if that is not going to happen now."
The Hong Kong swimming team was due to attend a training camp in Yamatokoriyama, about 20km east of Osaka, but those plans have been cancelled. The team spent time there earlier this year and visited the famous local castle. Yamatokoriyama also hosts an annual goldfish scooping festival and local children had urged their adopted team to "swim like goldfish".
"All the players and coaches were very pleased with the visit," the city said in a statement. "The team was wonderful, not only in terms of sport but also in terms of humanity. They are very friendly and we would like to continue to support them and put smiles on their faces."
According to head coach Chen Jianhong, the team had identified a training facility and spent two years discussing their training plans. However, concerns about the coronavirus forced them to change those plans. Like the fencing team, the swimmers will now train in Hong Kong until they leave for Tokyo.
The US athletics team
has also withdrawn from a training and acclimatisation camp due to "concerns for their athletes' safety", according to government officials in Chiba prefecture, 20km east of Tokyo.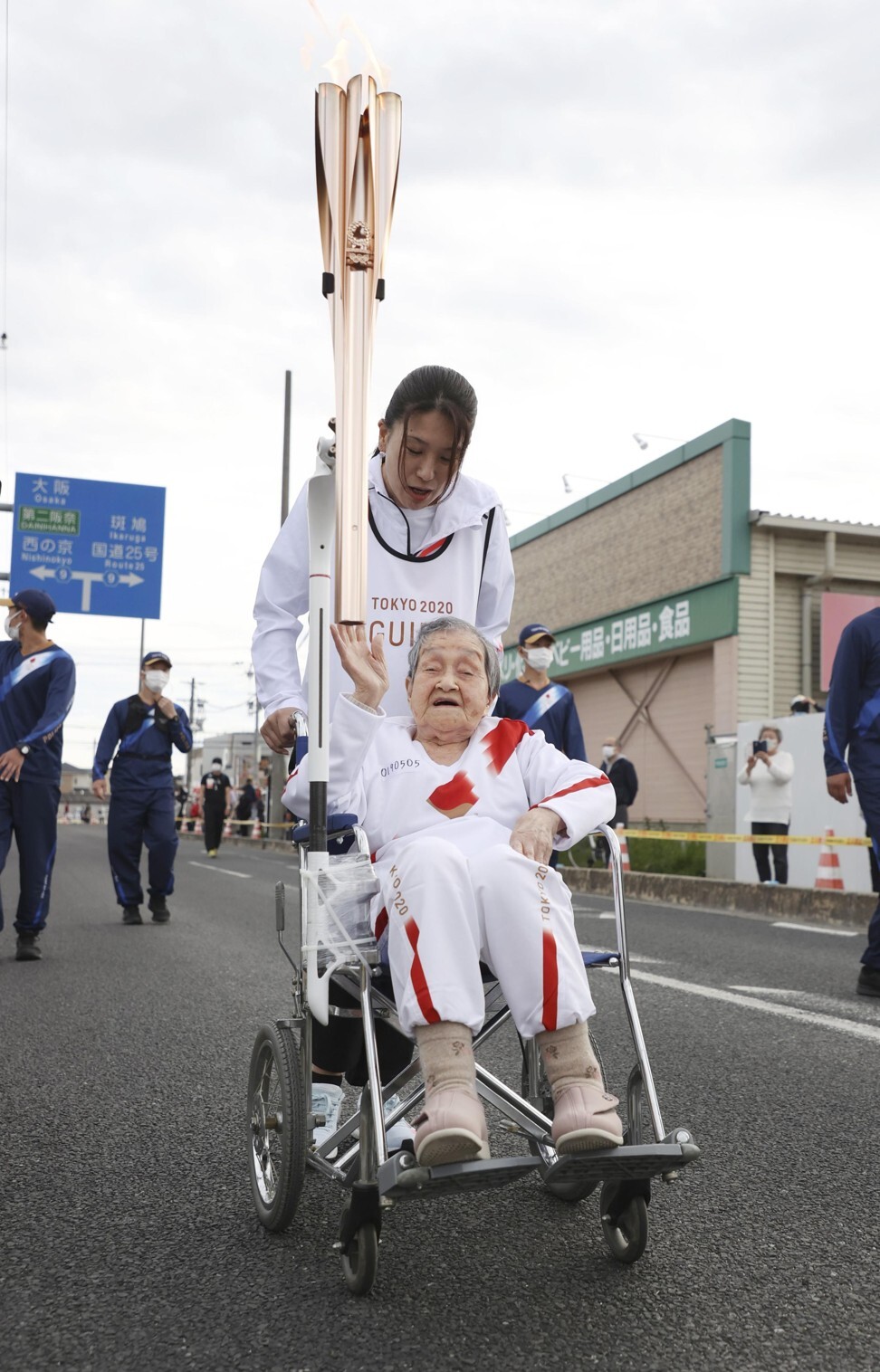 Japanese officials have also been forced to cancel plans, with at least 31 municipalities backing out of hosting agreements.
Ibaraki governor Kazuhiko Ooigawa said he was unable to meet a request from the Olympics organising committee to ensure sufficient hospital beds were available for any athletes taken ill, saying the health of residents must be prioritised.
Communities have also expressed concern about the additional cost of protecting athletes from infection, such as extra health protocols and quarantining procedures.
Ono City, 100km northeast of Kyoto, cancelled plans to host the East Timor team, while Chiba cancelled agreements with the Russian fencing team and the British wheelchair basketball team.
Shiro Hasegawa, an official in Okuizumo town, said it was no longer possible to host India's hockey team as planned.
"There's limited time and cost issues and it is impossible to have exchange activities between residents and athletes," he said.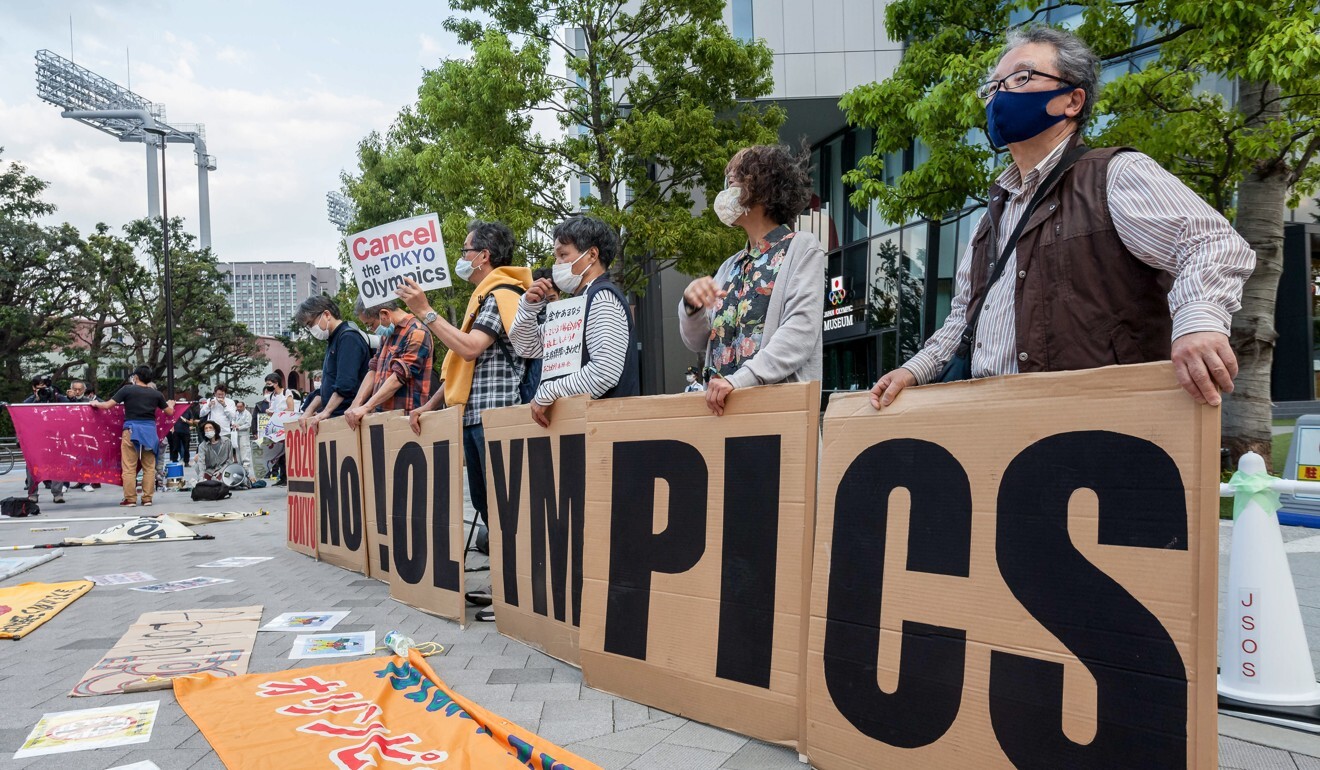 The uncertainty surrounding the hosting arrangements coincides with a surge in coronavirus cases across Japan and in Tokyo specifically,
fuelling opposition to the Olympics
proceeding as scheduled.
More than 7,000 new infections were reported nationwide on Wednesday, including 969 in Tokyo. The health ministry on Thursday reported a record 1,214 coronavirus patients were in intensive care or on ventilators, an increase from the previous high of 1,189 cases on Wednesday.
Authorities have been closely monitoring cases in Sapporo, the city on the northern island of Hokkaido where the Olympic marathon events will be staged. New daily cases have been forecast to surge above 500 after 352 infections were reported on Wednesday.
The local government is prepared to request a state of emergency be declared across the prefecture, citing the "explosive" spread of infections that threatens to overwhelm the health care system, national broadcaster NHK reported.
The Japanese government's response to the crisis, particularly the slow roll-out of vaccines, has been widely criticised. To date, just 2.8 per cent of Japan's 126 million citizens have received at least one vaccination shot, the lowest rate in the world among advanced nations. This anger has been compounded by the government's
commitment to offering vaccines
to about 2,500 athletes and support staff arriving in Tokyo.
During a news conference in Geneva on Wednesday, an IOC spokesman played down the Japanese public's concerns.
"We listen but we won't be guided by public opinion," he said. "Everything is telling us … that the Games can go ahead and will go ahead."
One poster on the Japan Today website described the official's comment as demonstrating "breathtaking arrogance".
Another said: "The IOC, in its current form, has no integrity, no pride, no honour, no wisdom, no brains, nothing. Japan, however, can show integrity, pride, honour, wisdom and brains by cancelling the Games. No one will think any less of Japan after what the IOC have just said."
This article appeared in the South China Morning Post print edition as: Cities in limbo over cancelled 'host town' events as virus fears persist