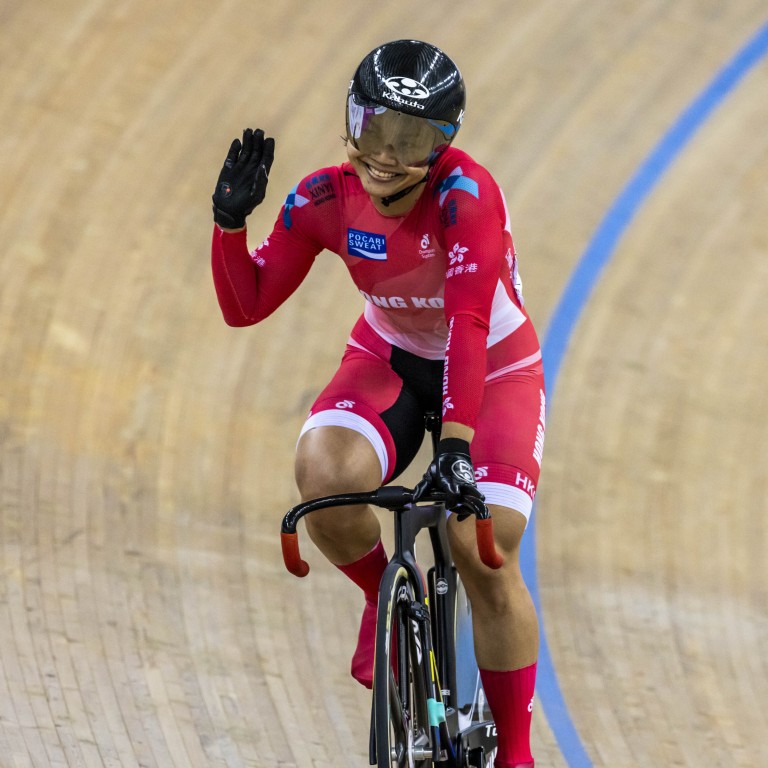 Tokyo Olympics: why are there more female than male athletes from Hong Kong for the second Games in a row?
The number of female qualifiers from the city has increased from 11 in 1984 to 26 this year, while there have been fewer male competitors over the same period
Experts say this is due to gender equality programmes, participation rates and even economic concerns – and it may well continue
Our Tokyo Trail series looks at key issues and athletes in the run-up to the 2020 Olympics, which are scheduled for late July.
When it comes to representation of the sexes in Hong Kong sports, a look at the Olympics throws up an interesting statistic – for the second Games in a row, the city will be sending more women than men to compete.
There will be 26 female and 16 male Hongkongers seeking glory in Tokyo, with two men and two women as alternates, according to the Sports Federation and Olympic Committee of Hong Kong, China. This is not a recent trend, however – the number of female Olympic qualifiers from the city has been on the rise since the 1984 Games, from 11 that year to 23 in 2016, while male qualifiers dropped from 36 to 15 over the same period.
As of July 3, Hong Kong had qualified for 22 women's events and 12 men's events in Tokyo, as well as three mixed events, according to the Hong Kong Sports Institute. Many of the medal hopes for this year's Olympics are women, including the likes of cyclist Sarah Lee, swimmer Siobhan Haughey, karate exponent Grace Lau and fencer Vivian Kong.
Vivien Lau Chiang-chu, the vice-chairperson of the Sports Federation and Olympics Committee of Hong Kong, said the disparity in numbers could be the result of many factors, including participation rates in men's and women's events as well as athletes' retirement periods, and did not necessarily mean that male athletes from the city were underperforming.
She also sees the fact that Hong Kong is sending more female athletes to the Olympics an achievement, adding that the city "has never discriminated against female athletes" and has been encouraging both sexes in sports.
Fay Ho Kim-fai, the World Rowing Federation's continental representative for Asia, said male Hong Kong athletes tended to retire earlier than women due to economic concerns, resulting in a faster turnover and fewer male qualifiers for international sporting events.
"Hong Kong is a place that values money a lot, male athletes have to consider whether to devote their years to sports or to work … because when you leave sports and work outside, you can't catch up with your peers' salary even after a long time," she said. Chen Jianhong, the head coach of the Hong Kong China Swimming Association (HKCSA), said he had noticed that fewer men chose to pursue swimming full time due to social pressures. "Although we have some physically fit male athletes, many of them need to find a job [due to] family responsibilities after graduation, this is really a pity."
Dr Jacky Chan Ka-Wai, a lecturer from the sports science and physical education department at the Chinese University of Hong Kong, said women tended to devote more time and resources to sports as their opportunity cost for a career in athletics had decreased in recent decades, due to factors such as more government support for athletes and that "women no longer need to rely on marriage for future livelihood".
Under its Athlete Lifestyle Support Programme, the Hong Kong Sports Institute provides funds to help athletes pursue further education and vocational development as well as transition to a second career after their retirement from sports.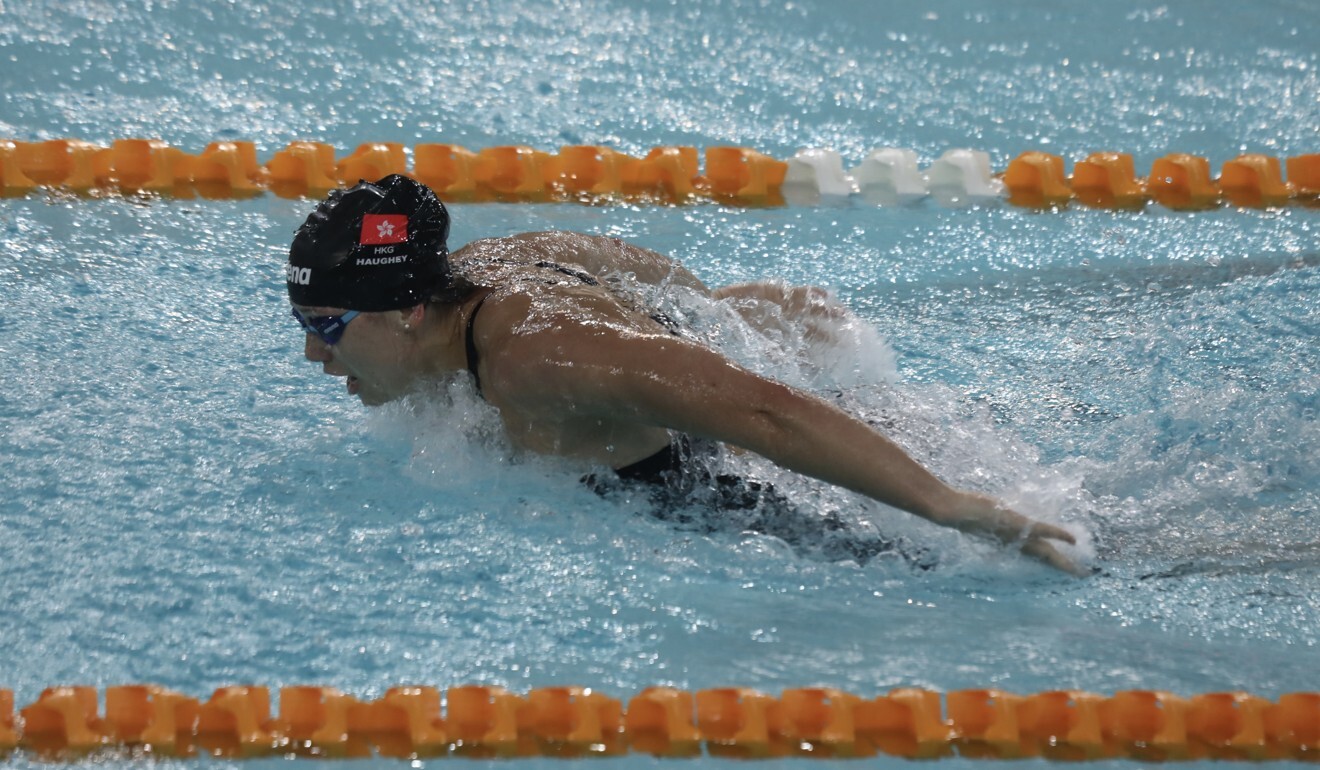 ELITE COMPETITION
Another factor, experts say, is the presence of competition while training. According to Ho from the World Rowing Federation, female athletes can push themselves by training alongside men, while it is often hard for men to find competitive training partners in Hong Kong.
"Swimming and other competitive events require a lot of leadership, they need someone's outstanding performance to advance the whole team," said Kwok Ho-tin, who represented Hong Kong at the 2014 FINA Swimming World Cup and the Youth Olympics a year later.
"When one person breaks the record, there will be more and more people achieving that performance level, as we now know it is possible," Kwok said, recalling his time training for competitions.
The number of male Olympic qualifiers for aquatics from the city fell from six in 2000 to just one in 2016 and two for Tokyo, while female qualifiers went from four to seven over that period.
Chen from the HKCSA said overseas study opportunities played a crucial role, as it gave athletes the opportunity to train with world-class athletes.
"We have quite a number of female athletes who are able to enter top universities in the NCAA," he said, referring to the National Collegiate Athletic Association in the United States. "Their teammates and coaches in the university swimming team are all world class, so the training outcome of the Hong Kong female athletes is far more noticeable than the men, although there are also male athletes studying overseas."
According to Chen, many female Hong Kong athletes such as Haughey and Claudia Lau Yin-yan chose to return to the city after training in overseas university teams and competing in the US system, raising the performance level among local female swimmers.
Chris Perry, the head rowing coach at the Hong Kong Sports Institute, also feels that men's competitions are tighter than those for women, especially for top-ranked placings.
"It is possible that the overall performance spread in women's events is slightly higher than that for men. This means it may be slightly easier for women to qualify," he said.
In cycling, at the elite road race at the UCI Road World Championships in 2019, one of the qualification events for the Tokyo Games, the time difference between each male competitor in the top 20 places was about 1.5 minutes, while there were two to five minutes' difference between the women.
EQUALITY POLICY
Another reason behind the rise in female Olympic competitors from Hong Kong could be the International Olympic Committee (IOC)'s gender equality review project, under which it has set out to achieve 50 per cent female participation in the Games.
Perry said over the past eight years he had seen many sports federations working to increase the number of female athletes or to provide the same number of events for men and women, which he said had resulted in more places overall at the Olympics for women and fewer for men.
For example, in the 2000 Olympics, there were eight rowing events for men and six for women, while in Tokyo there were seven for each sex. The overall participation of women in the Olympics has been on the rise over the past two decades, from 38.2 per cent in 2000 to 48.8 per cent in Tokyo, according to the IOC.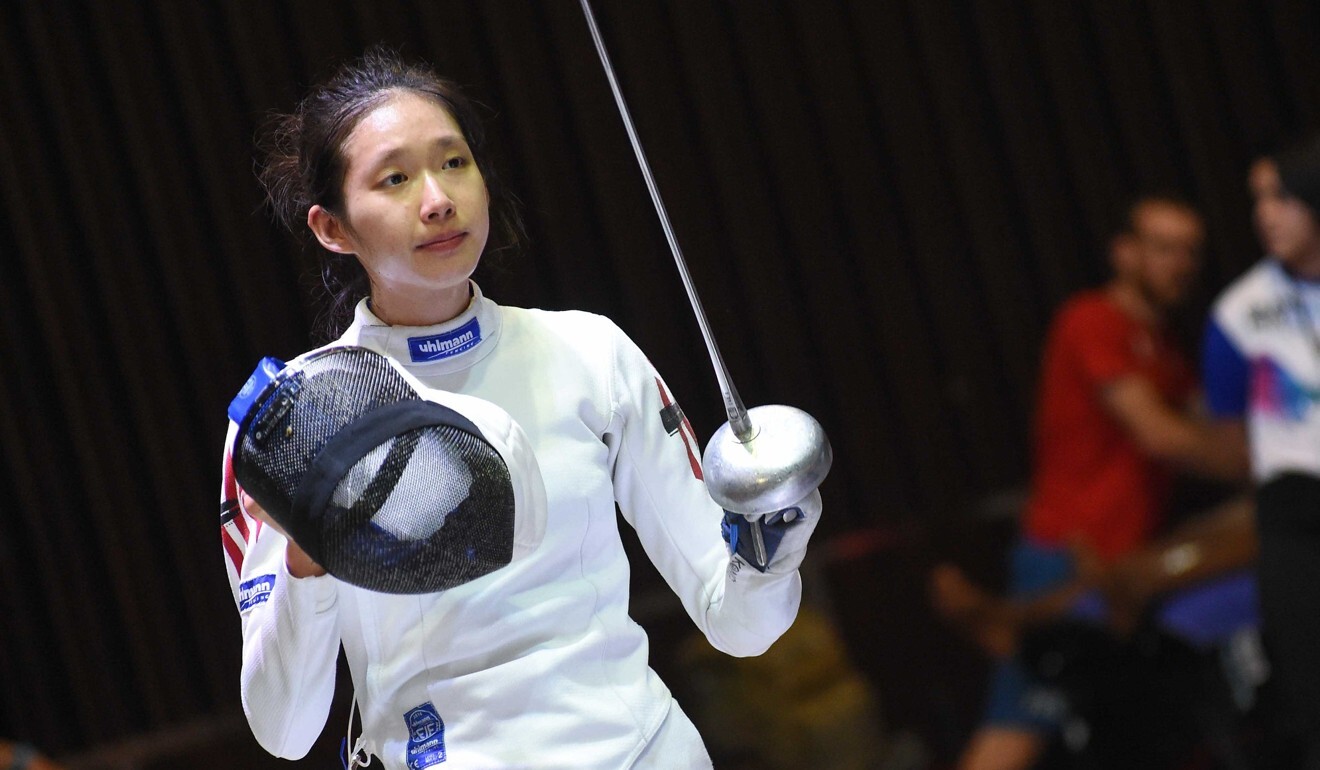 So will Hong Kong continue to send more women than men to future Games?
Lau from the Sports Federation and Olympics Committee of Hong Kong said this was hard to predict as the Games took place four years apart, and there were many factors affecting qualification places. "There would be some old athletes leaving and some new talents coming, and every country's performance standard varies too," she said.
For swimming, although the HKCSA's Chen thinks the situation of women performing better than men will continue for the next five to 10 years, he is optimistic regarding male athletes' performance in the long run.
"We can see a crop of very talented swimmers have surfaced and are setting very good results, confirming that male swimmers are stepping up to challenges with the ultimate goal of being on par with Hong Kong's female athletes." Perry from the Hong Kong Sports Institute said the difference between the number of male and female qualifiers from the city "will sort itself out".
"I think female athletes have benefitted by the IOC pressing all sports to adjust the gender balance over the past two Olympic cycles, giving more opportunities for women to qualify," he said. "However I think that as most sports reach a gender balance, this will level out in the future. Hong Kong women have been very successful in any case and we should not take credit away from their achievements."