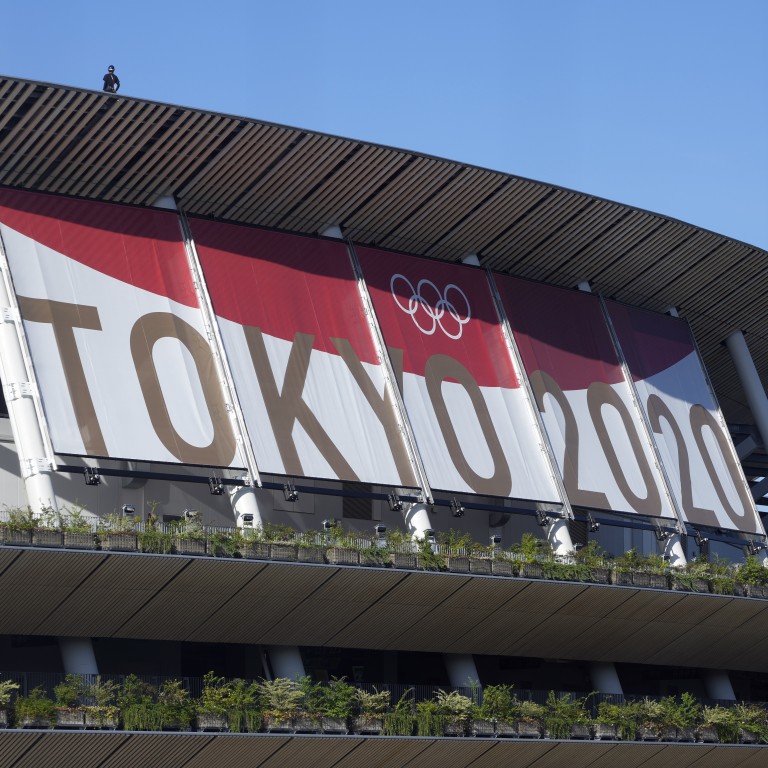 Tokyo Olympics: 'revolutionary' technology promises to be a game-changer for fans at home, broadcasters say
From 3D, 360-degree video replays to 5G networks that will ensure smoother coverage, the tech is set to make viewers feel like they're part of the action
With spectators from home and abroad barred from being physically present, the delivery of these Games has become even more important
Our Tokyo Trail series looks at key issues and athletes in the run-up to the 2020 Olympics, which are scheduled for late July. This is the second of three stories on the use of technology and innovation at the Games.
Long before the world had ever heard the term "Covid-19", plans were afoot to make the
Tokyo Olympics
one of the most visually immersive sporting events in history. The pandemic means it is now impossible for spectators from home or abroad to physically be alongside track, pitch or pool, making the delivery of these games to viewers around the world even more important than before.
Companies from
Japan
and beyond have risen to that challenge, and this year's Games are likely to be remembered as a feast for the senses – no matter that so few people could actually be present.
Yiannis Exarchos, the chief executive of Olympic Broadcasting Services (OBS), the International Olympic Committee's broadcasting arm, said in an interview published in the Olympic media guide that pandemic-related restrictions meant his organisation "needed to think outside the box, and consider new and innovative solutions".
The aim, he said, was to make people around the world believe they were almost within touching distance of the action playing out before their eyes.
"When you talk about Japan, tradition comes to mind along with
technological innovation
," Exarchos said. "For OBS, these Games are going to be a major milestone due to the advances we are introducing. It is going to be the first Olympic Games to be fully produced natively in UHD HDR."
UHD, or ultra-high-definition television, delivers four times more pixels than high-definition images, while HDR stands for high dynamic range and looks to make images as realistic as possible. Together, they translate to more lifelike details; richer colours; and greater contrast and sharpness.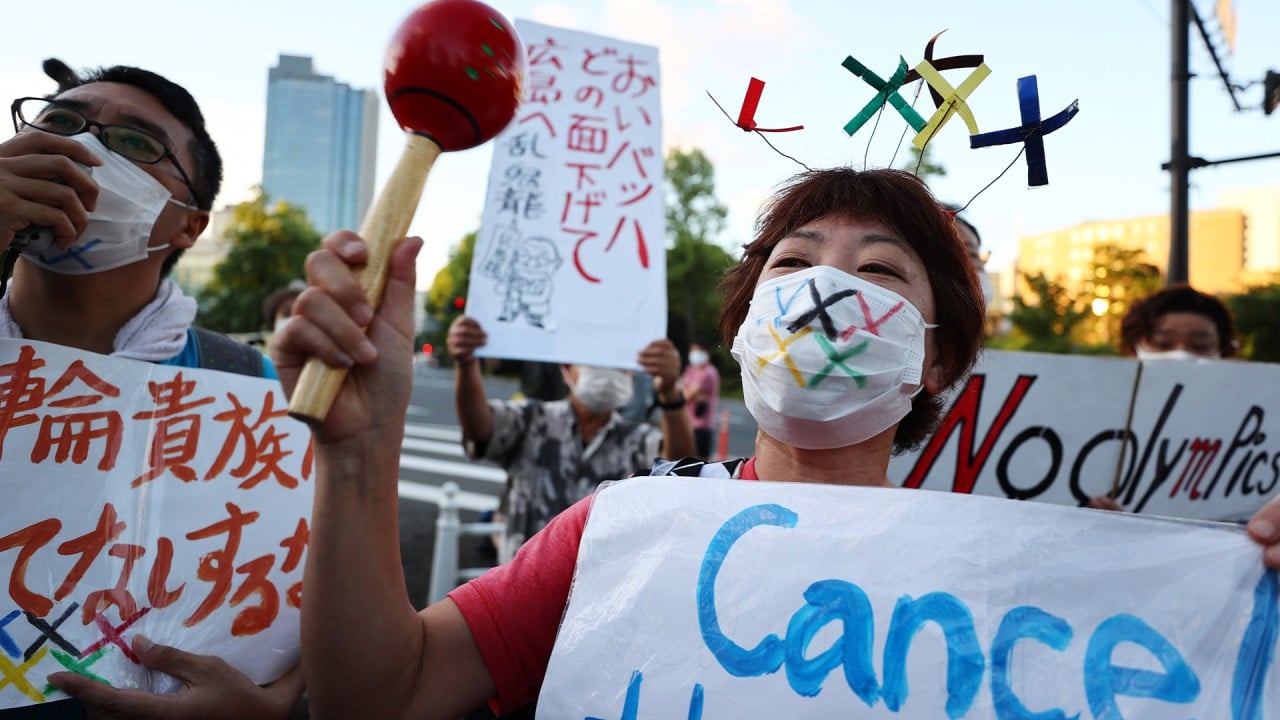 04:23
Tokyo Olympics case cluster fears rise as first Covid-19 infections found at athletes' village
Tokyo Olympics case cluster fears rise as first Covid-19 infections found at athletes' village
Audiences around the world will also be able to take in the action through camera angles that have never been attempted before; 360-degree replays; and multi-camera live virtual reality coverage. On top of this, viewers will also benefit from analytical data processed by artificial intelligence.
This includes the AI-powered 3D Athlete Tracking (3DAT) technology, developed by
Alibaba
– which owns the
Post
– and Intel Corp. It gives audiences access to near-real-time statistical insights and overlay visualisations during certain track and field events, such as showing the precise instant when a runner reaches his or her peak speed.
"The opportunity for technology to positively influence, shape and reimagine the Olympic Games experience is tremendous, and we haven't even scratched the surface yet," said Chris Tung, Alibaba group chief marketing officer, at the launch of the system.
US-based Caton Technology is in Tokyo to "democratise broadcasts" of the Games by delivering high-quality images to more viewers in more places around the world, said Michael Rofe, the company's global solutions architect – adding that
Tokyo 2020
will be like no previous Olympics.
"I would tell anyone planning to watch the Games to find a provider with a 4K feed, as this is the first time that an Olympics is going to be available in 4K – and the difference will be remarkable," he said.
"But I also think the way the event is going to be reported will be revolutionary as well. The technology now exists that allows journalists and TV crews to go out to training camps or athletes' bubbles and send out those images in real time and in superb quality."
Meanwhile, Intel's True View technology is being deployed for all basketball matches at the Games, allowing the construction of 3D, 360-degree video images through an array of cameras installed in stadiums. At the Saitama Super Arena, 35 4K cameras will permit 360-degree replays, bird's-eye views, freeze-frame images and footage from any perspective on the court.
Technology will also bring the archery events to life, with contactless vital sensing technology providing live heart rate monitoring and other biometric data. To gather this information, four cameras will be situated around 12m from the athletes, allowing audiences to focus on their faces and witness minuscule variations experienced by the athlete's body as they fire their arrows, via on-screen graphics.
Intel has also partnered with Japan's Nippon Telegraph and Telephone to use
5G
networks to provide enhanced coverage of the sailing, golf and swimming events. Sailing boats or drones will have 4K cameras attached to provide a close-up view of the sailing events, which will be projected onto a huge screen, while a special app designed to distribute footage of golf events will provide images of players at different parts of the course on mobile devices.
At swimming venues, officials who are attending will be provided with equipment that resembles glasses and enables them to watch a race while simultaneously viewing projected data on the swimmers.
Another sport that will be getting the tech treatment for viewers is sport climbing, which will be making its Olympic bow in Tokyo. To help audiences get to grips with the challenges climbers face, computer-generated graphics will create a three-dimensional representation of the holds and walls.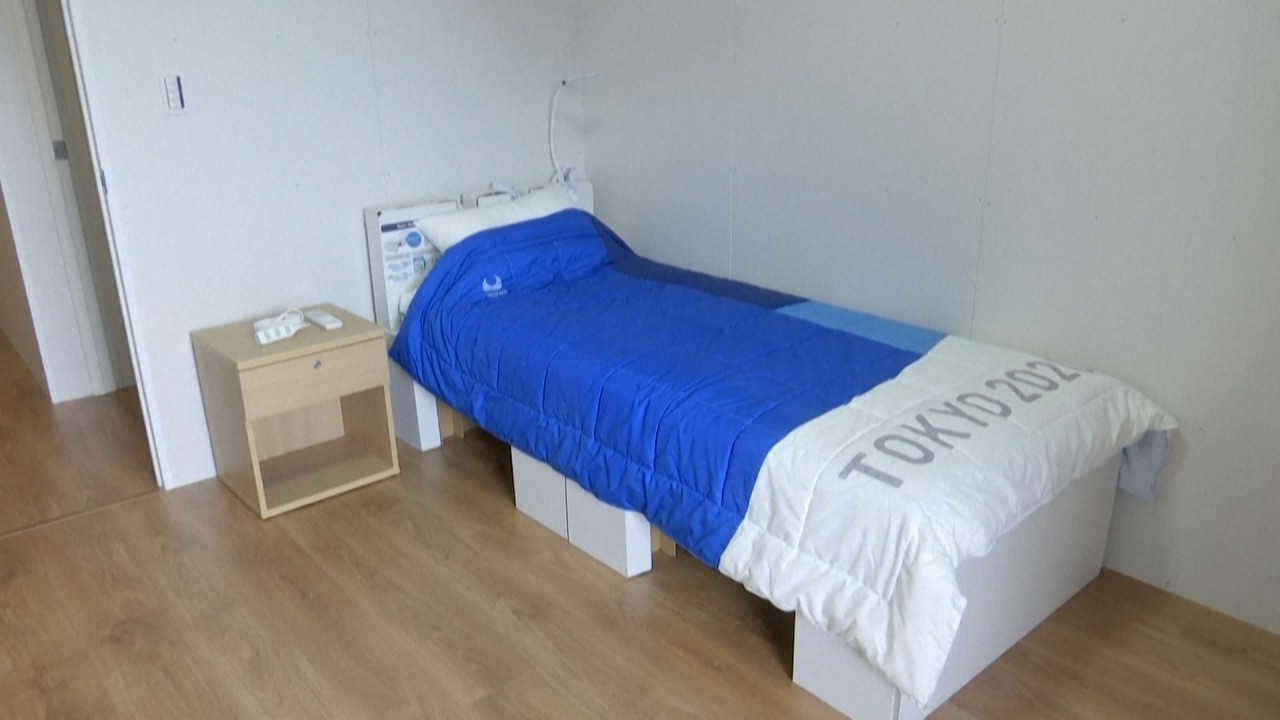 00:45
'Anti-sex' cardboard beds at Tokyo Olympics athletes' village spark online rumours
'Anti-sex' cardboard beds at Tokyo Olympics athletes' village spark online rumours
Thirty per cent more televised content will be produced in Tokyo than during the previous Olympics in Rio, with the planned 9,500 hours of content produced in the space of two weeks being more than a traditional broadcaster would put out in an entire year.
Much of that is facilitated by the OBS Cloud solution, a collaboration between the broadcaster and Alibaba to deliver the content across the world.
Alibaba is also working with the organisers on the "Share the Passion" project, which will see messages from athletes' friends and family members – who would otherwise have accompanied them to Tokyo – displayed at venues where they are competing.
The Japanese public appears to be keen to access the technology that is going to be rolled out at the Olympics, with major electronics retailers across the country reporting booming sales of large-screen televisions with advanced features and improved screen and sound quality.
Their new electronics will arrive just in time for the opening ceremony of the Games, which is scheduled to run for three and a half hours from 7pm Hong Kong time on Friday.
Japan's Emperor Naruhito will be in attendance, though in contrast with previous ceremonies, much of the artistic spectacle will be pre-recorded, with a small number of live segments before the audience of VIPs.
Details of the home nation's performance are being kept secret, but will reflect concepts including peace, coexistence, and reconstruction. Japanese technology and popular culture are also likely to be highlighted.