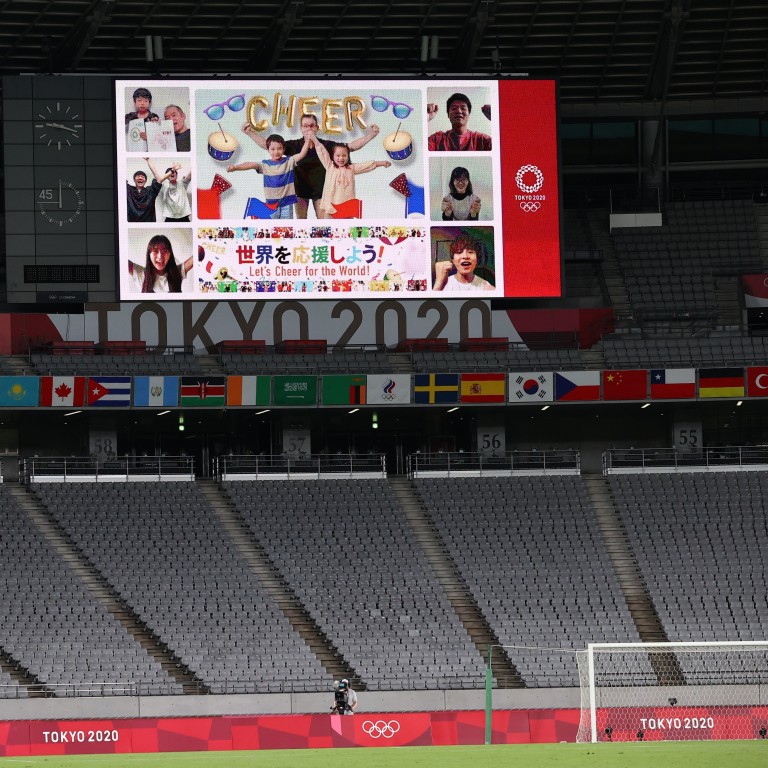 Tokyo 2020 Olympics: how will Japanese fans watch events, now that spectators are banned?
Many Japanese had their hopes of seeing Olympic events live or at fan zones dashed. TV sales have shot up as they plan to view at home instead
As Covid-19 cases surge, Tokyo officials have asked bars and restaurants to close at 8pm – but some plan to ignore that as they struggle to stay afloat
As a dedicated skateboarder, Toma Shigeno said he was "super excited" when it was announced that
Tokyo 2020
would be the first Olympic Games to include a skateboarding competition, and he started pestering his parents to apply for tickets to some of the events.
The first men's street skateboard heats start at 9am on Sunday and the medal positions will be decided in the afternoon, but 17-year-old Shigeno will not be there to see his heroes make their moves.
"We were not lucky enough to get tickets, but I was still planning to go to the stadium with some friends to see if we could see some famous skateboarders," he said. "It would have been good to at least feel like we were part of the event and to be with other fans."
With spectators banned from events, coronavirus infections continuing to rise in Tokyo, and soaring temperatures and humidity, Shigeno and his friends have settled on an alternative plan.
"I'm going to a friend's house on Sunday morning and a group of about 10 of us are going to watch it," he said. "It won't be the same as being there, of course, and there will not be the atmosphere that you get at competitions, but it's the best we can do.
"And on the positive side, we will be able to see the slow-motion replays and it won't be too hot," he said.
A number of events have already commenced ahead of the official opening ceremony on Friday evening, with television coverage showing empty stadiums for football and softball matches on Wednesday and Thursday – a far cry from the full venues that a global audience is used to seeing at the Olympics.
Plans for fan zones where Tokyo residents could watch events live have also been scrapped and the official line from the national government and Olympic officials is for people to stay home and enjoy the events on television or online.
In response, sales of large high resolution OLED television sets jumped 50 per cent in the week starting July 12 compared to last year, Nikkei reported, while about 2.79 million TVs were sold in the first half of the year – up 20 per cent from the same period in 2016 ahead of the Rio Olympics.
Ryoji Harumi, a 21-year-old university student from Tokyo, also tried to get tickets for his favourite sport, but will now be watching the "Blue Samurai" baseball team on TV.
"Normally, I go to a lot of baseball matches every year and I saw the Olympics as a chance to get behind the national team," he said. "I've not been able to go to an Olympics before and I think Japan has a really good chance to win the gold medal this year, so I wanted to be there."
His hopes have been dashed by the pandemic.
"It can't be helped," he said. "So now I'm going to watch the Japan matches at home with my parents and brother. It's really the only option now."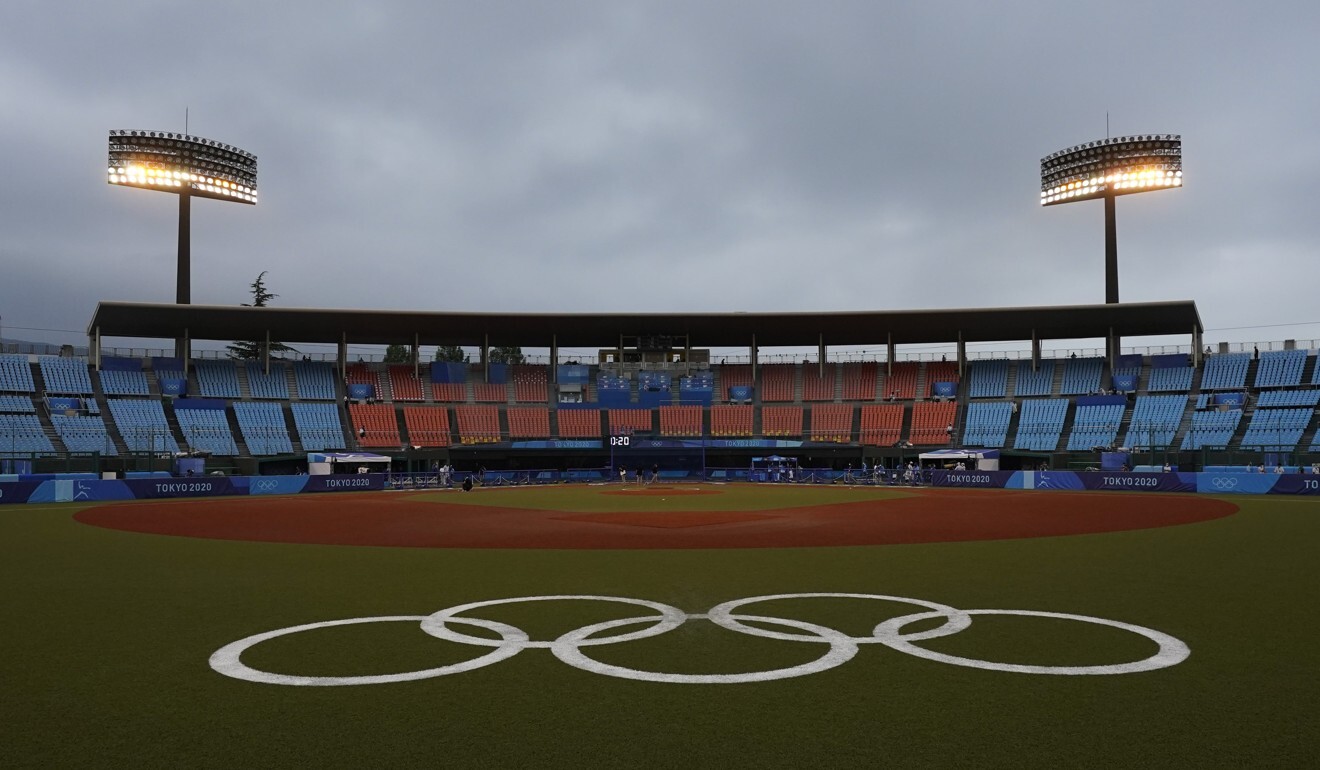 Fifth wave warning
Health authorities reported 1,979 new coronavirus cases in Tokyo on Thursday, the highest single-day figure since January and an increase of 671 cases from one week earlier.
Experts advising the city government warned on Wednesday that a fifth wave is presently sweeping the city and that the situation in early August will be "critical far beyond the third wave". Modelling suggests new cases will hit single-day records of around 2,600 during the Games, putting
Japan
's hospitals under intense strain.
Given the continuing upward trend, the government has called on bars and restaurants throughout Tokyo to close by 8pm, although it has no power to enforce that request or punish those that fail to follow the guidance.
Some bar operators, who are struggling to survive after 18 months of restrictions and plummeting sales, say they have no choice but to defy the authorities – and can only hope there are no repercussions in the future.
"We were so busy during the 2019 Rugby World Cup that we had to sell tickets in advance just to keep numbers under control," said the manager of a popular sports bar in the Shibuya district of Tokyo. "We were not anticipating being that busy for the Olympics, but we thought we would get a decent crowd for the opening ceremony and some of the important events, like the football and rugby finals, the big track events and so on."
The manager – who declined to be named and asked that the bar not be identified – said the restrictions are "killing the business" and he intends to stay open and keep serving alcohol after 8pm.
"It's a grey area," he said. "We didn't stop during the previous state-of-emergency periods and we had city officials come in, look around, take some photos and then leave. Nothing happened after that and we're hoping that the same thing happens this time.
"We just can't afford to lose all that business and I'm sure that there will be a lot of people who want to get out to a bar and see some events because they're tired of being stuck at home after all this time," he said.
"A lot of bars in Shibuya are following the rules, but some are also going under. I don't plan to let that happen here."