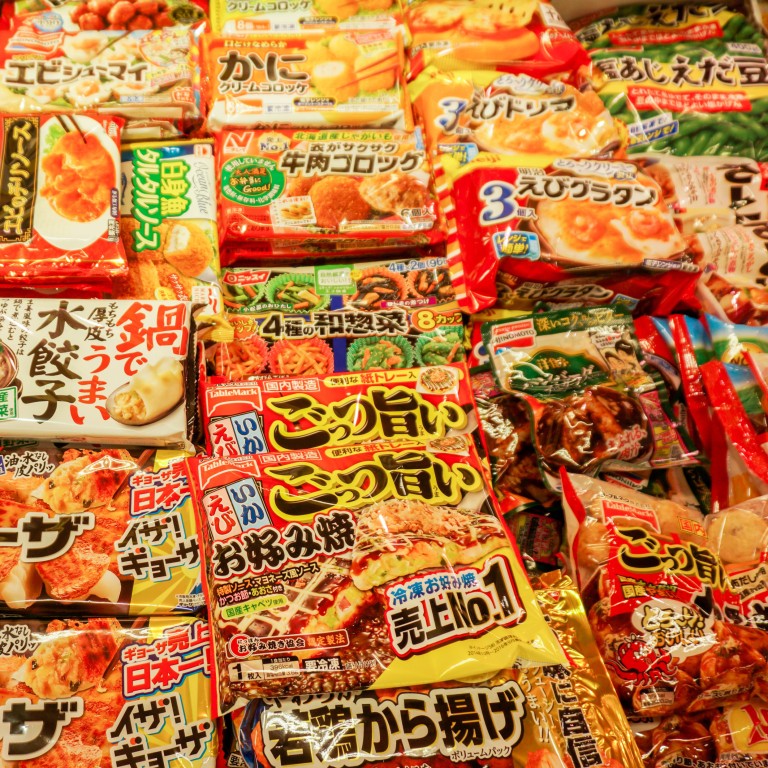 How a Japanese chef's experiment at the 1964 Tokyo Olympics changed minds about frozen food
Former Imperial Hotel chef Nobuo Murakami was one of four chefs for the Olympic Village in 1964
His menu using frozen ingredients passed the taste test with officials, and today, frozen cutlets and croquettes are used in Japanese home cooking
When more than 7,000 athletes and officials from around the world arrived in Tokyo for the 1964 Olympics, the endeavour to feed them nutritious and tasty meals involved procuring as much as 15 tonnes of meat, six tonnes of vegetables and 29,000 eggs a day.
Amid preparations for the Games, food storage became a concern for chefs at the Olympic Village. That was when Nobuo Murakami – a French-trained executive chef at Tokyo's storied Imperial Hotel, who had been appointed one of four chefs in charge of the Olympic Village cafeterias – drew inspiration from his time at the Games in Italy four years earlier.
"Murakami went to the Rome Olympics and realised that freezing food would allow us to store large amounts of ingredients ... and avoid price increases by buying large amounts of food at one go," said Kenichiro Tanaka, the Imperial Hotel's executive culinary adviser.
Tanaka joined the Imperial Hotel in 1969 and worked with Murakami for 36 years before the senior chef's passing in 2005 at the age of 84.
While frozen food was available in Japan at the time, the lowest temperature for non-commercial fridges then was about -15 degrees Celsius – three degrees above the recommended temperature for freezing food, in keeping with the prevailing notion that chefs and home cooks should use fresh or chilled ingredients for tastier meals.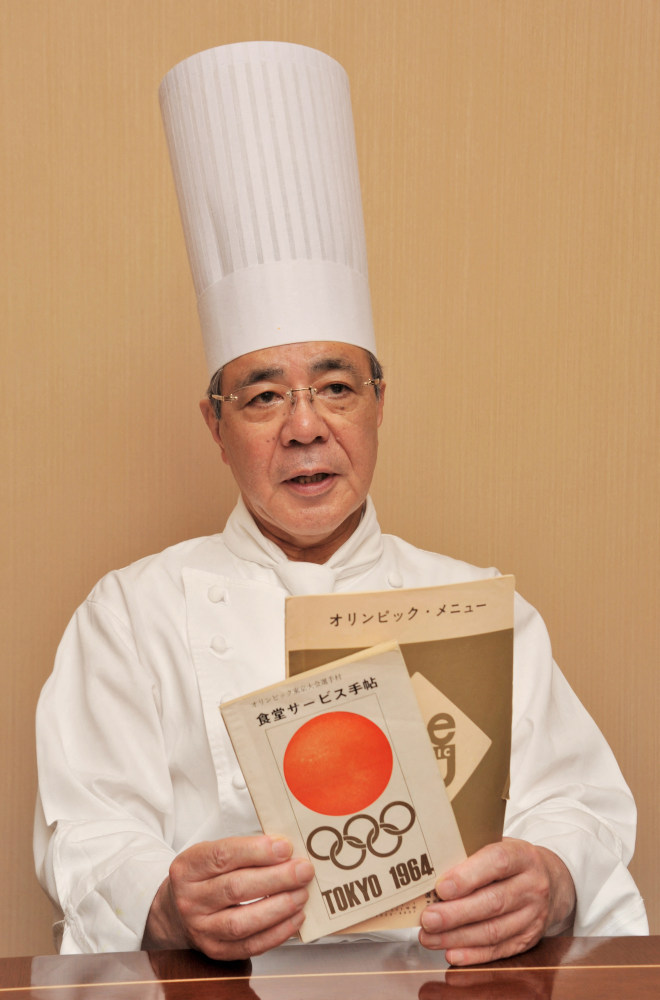 But Murakami's experiments with freezing, thawing and cooking techniques for frozen food allowed him to develop menus for the Olympic Village cafeterias that did not compromise on flavour. Food producer Nichirei also stepped in to supply the frozen food – including beef, pork, chicken, salmon, shrimp and spinach – for the 1964 Games, its spokesperson said.
Tanaka believes this resulted in broader acceptance of frozen food in Japan, and eventually led to the industry being worth 7.13 billion yen (US$64.7 million) by 2019. These figures from the Japan Frozen Food Association further revealed that the consumption of frozen food grew to 2.95 billion tonnes by 2019, up by close to 38 times from 1968.
Refrigerators, as with other electrical goods such as televisions and washing machines, quickly became commonplace in Japan by the end of the 1960s. Today, Japan's most popular prepared frozen foods include croquettes, noodles, rice products, cutlets and hamburger patties.
Tasting party
Japan's first commercial frozen food – a strawberry dessert known as Ichigo Shahbe – was launched for sale in 1930. On the country's first Antarctic expedition in 1957, the crew took with them about 20 tonnes of frozen food supplied by Nichirei.
But, as the company spokesperson put it, frozen food had a bad reputation back then.
"After World War II, the distribution of frozen fish in Japan grew but the produce was stale, leading to the image that frozen foods were of poor quality and less delicious," he said.
Marc Matsumoto, a Tokyo-based culinary consultant, said besides the taste factor and the low availability of freezers for home use before 1964, traditional perceptions of a woman's role in the home also contributed to the initial aversion to frozen food.
"Serving ready-to-eat foods was seen as an abdication of responsibility, and in tight-knit communities, it would have been considered shameful to be seen purchasing such products," he said.
To dispel these misconceptions, Murakami's team held a tasting party for his Olympics menu in 1963. It was a high-level meeting attended by officials including Eisaku Sato, who would later become Japan's prime minister.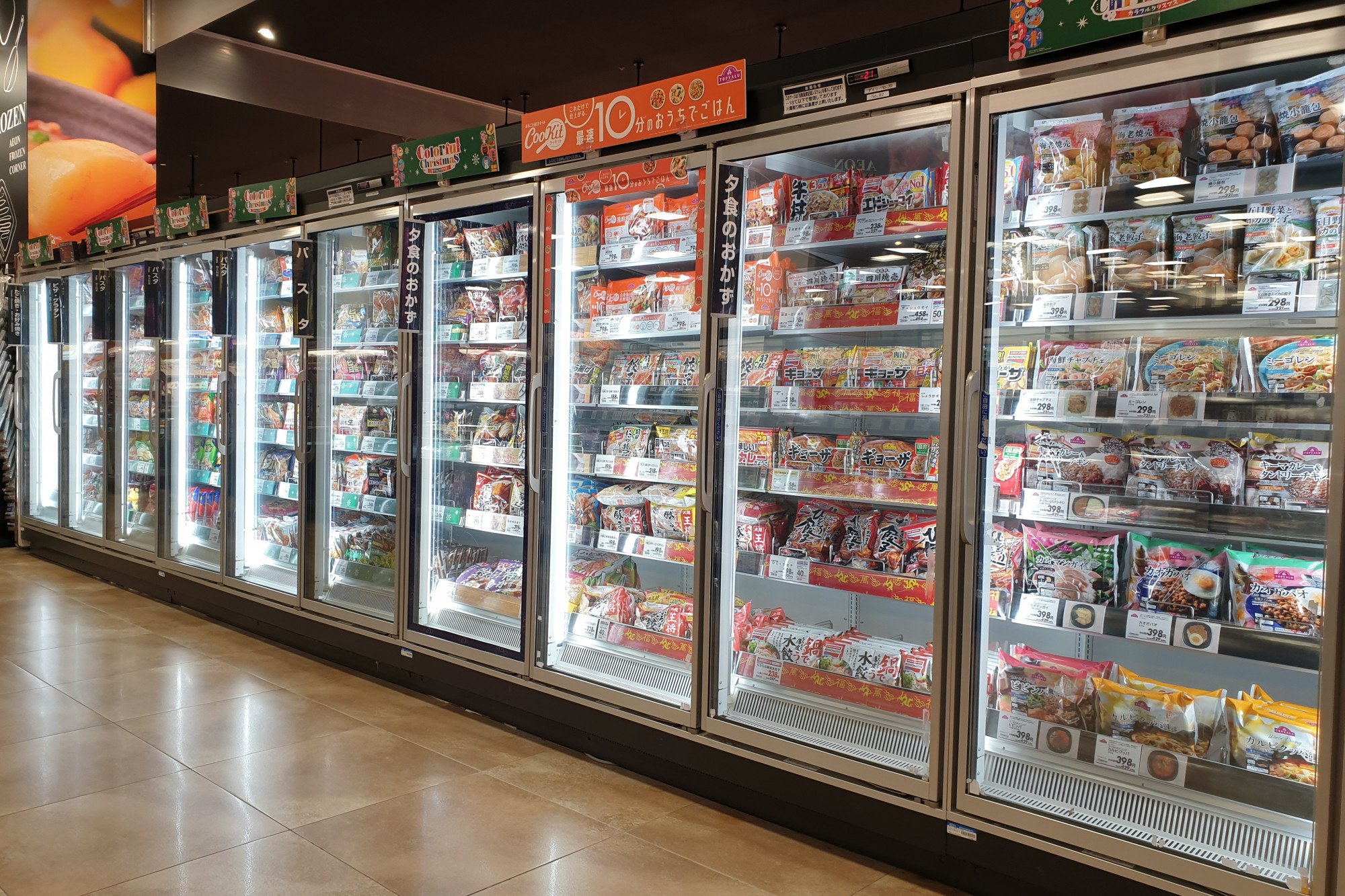 Roast beef and grilled lobster were among the delicacies offered – and the twist was that some of the dishes had been prepared with frozen ingredients, without attendees being told.
After sampling the food, Sato said it was delicious. It was just what Murakami's team needed to greenlight their plan.
High-quality convenience
Matsumoto, who works on menu development and marketing with food brands, attests to the quality of frozen cuisine in Japan today – even though it is considered convenience food.
"The level of quality is high enough that [frozen food] has become a suitable alternative to cooking or dining out. Even homes that cook most of their meals may use ready-to-eat frozen items to supplement home-cooked dishes," he said.
"For example, ramen comes with al dente noodles with all the traditional toppings – no telltale signs of being frozen and reheated, such as dry meat or soggy vegetables. Even sushi can be frozen, a technical marvel given that rice has a tendency to retrograde and get hard when chilled, and frozen fish tends to secrete fluids, creating drip loss that would ordinarily seep into the rice."
Besides frozen food becoming the norm in Japanese kitchens after 1964, the work processes instituted to feed thousands during the Games also influenced the hotel industry.
"Having a central kitchen is one of the legacies from the 1964 Olympics. At that time, making one meal involved the chef from the beginning to the end. But with the central kitchen system, it became possible to partially cook the ingredients in advance, store them and send them to each department as needed," said Tanaka from the Imperial Hotel.
For the 2020 Games, Tanaka has collaborated with catering companies to craft more than 700 dishes to be served at the Olympic Village. Cafeterias – some open around the clock – will serve 48,000 meals a day, with menus ranging from Western to Japanese to Indian, Vietnamese and Chinese.
Having joined the Imperial Hotel because of Murakami, Tanaka is proud to be involved in the Games this year.
At the Imperial Hotel, the most commonly used frozen food is seafood. The meat used is chilled, not frozen, while the kitchen relies on frozen vegetables if it is preparing for a banquet involving 2,000 to 3,000 participants.
As for this year's games, the organisers have confirmed that a large amount of frozen foodstuffs will be used.
"Due to the need to prepare a large number of meals in a short period of time, we will be procuring ingredients including meat and fish in large batches," said a
Tokyo 2020
spokesperson. "Frozen processed food such as dim sum is also being offered."
Additional reporting by Cyril Ip