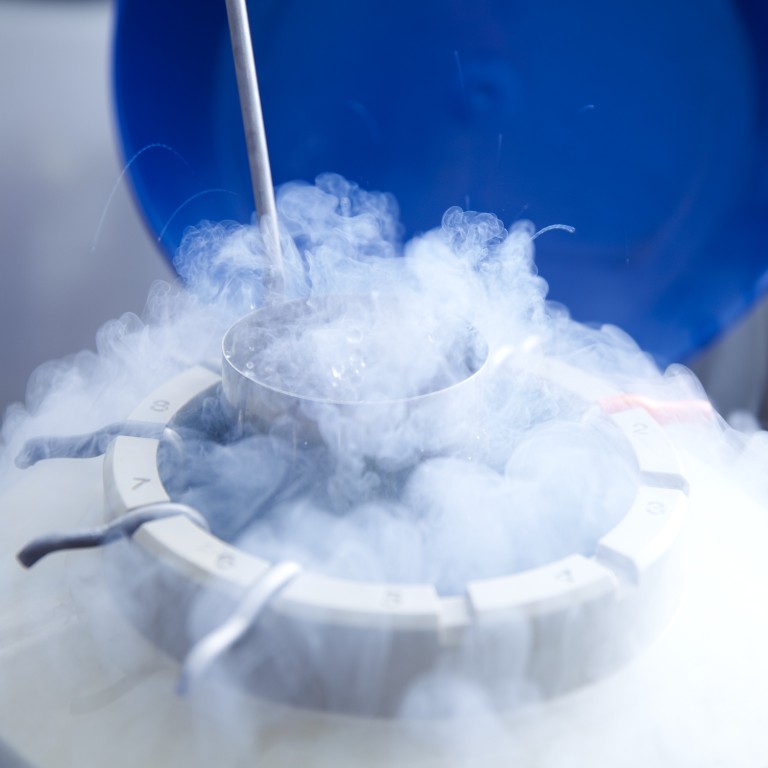 Why more Indian women are freezing their eggs during the coronavirus pandemic
Indian fertility clinics have seen a 25 per cent rise in the number of women freezing their eggs in the last year, to keep their childbearing options open
Some are career-focused or haven't found partners, while the pandemic has also reduced dating opportunities and made them question their futures
Delhi banker Surbhi Kumar* was never keen to marry or have children. But after witnessing the deaths of two relatives during
India
's Covid-19 second wave in April, the 37-year-old became anxious about growing old with no close family around. So she decided to freeze her eggs.
"I wanted to feel emotionally secure about having my own child someday," Kumar said. "I don't know when I would use these eggs but I have something to fall back on now."
Like Kumar, a growing number of urban career-oriented single women, mostly aged 32-38, are preserving their ova to use later, a process known as social egg freezing or mature oocyte cryopreservation.
The reasons vary, with many having delayed childbearing either because they did not find the right partner or did not prioritise having a family. The reduced opportunities for dating during the
coronavirus pandemic
also delayed prospects of marriage and chances of motherhood.
Although there is no national data on egg freezing in India, assisted reproductive technology specialists said there has been a 25 per cent rise in the number of single women freezing their eggs over the past year.
Social egg freezing also picked up during the pandemic in the US, UK and Australia for many of the same reasons as in India. But for many Indian women, egg freezing is also a response to the family and societal pressure to marry and have children, in a country where unmarried mothers are still a taboo.
"Despite women being professionally successful, most Indian families want their daughters to marry and make babies," Delhi-based fertility specialist Anoop Gupta told This Week In Asia.
"But families are now accepting late marriages. When their daughters freeze their eggs, they are assured that they will definitely look for partners and plan a family in some years. Once women freeze the eggs, they don't have to worry about the calendar age, they can make babies anytime, even after menopause."
Gupta, the director of Delhi-IVF, said the pandemic had reframed the views of single women on fertility. "In the pre-Covid times, we would freeze eggs of barely two patients in a month but now it's about six in the same time period."
Describing it as a proactive treatment that secures a reserve of eggs, effectively "putting them on ice", Gupta said the eggs can be stored for years and then accessed at any point to be thawed, fertilised and implanted to achieve pregnancy.
Hrishikesh Pai, the medical director of Bloom IVF Group, which has nine IVF centres across India, said the number of women opting to freeze their eggs had risen by over 25 per cent compared to pre-pandemic times.
Pai said he is installing an image analysis artificial intelligence programme – an egg-scoring algorithm – to detect how many eggs have a good chance of being developed in an embryo.
"We don't want the women to go through too many interventions, so we want the AI to predict how many eggs could be used," Pai said. "On an average, 10 to 12 frozen eggs could be used after 10 to 15 years."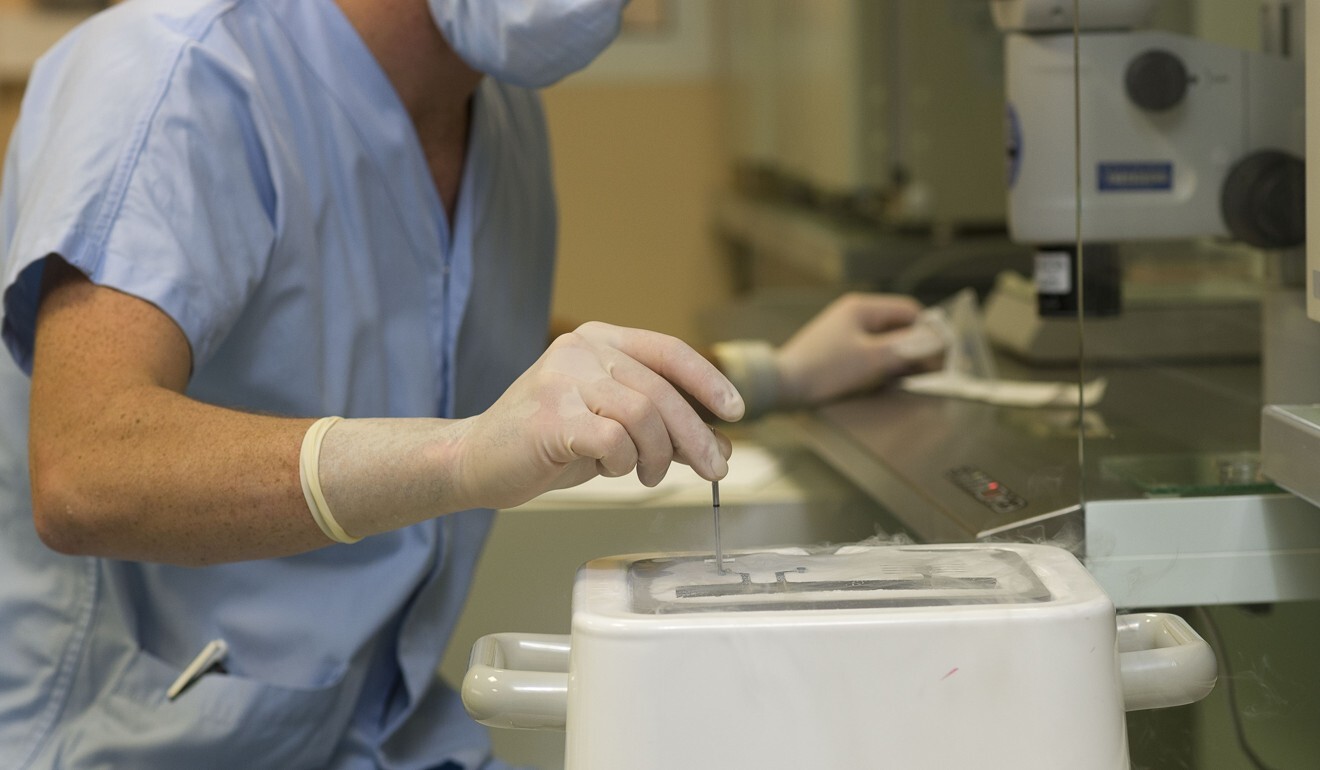 Costs
In India, the total cost of the procedure – which includes multiple ultrasounds, blood tests, stimulation of ovaries, retrieval of eggs and freezing them for about 15 years – is around 200,000 to 300,000 rupees (US$2,680 to 4,030). It is only offered in private health care.
Since egg freezing does not fall under the gambit of any Indian law as yet, fertility clinics require consent from patients that the eggs will be kept frozen for a certain number of years and that they have the right to dispose of them if the patients do not take them back or do not request a longer freezing period.
The procedure starts with women taking hormonal injections every day for 10 days to stimulate the ovaries. During this period, they have ultrasound and blood tests over five sessions to monitor the growth of the follicle.
"The ideal numbers of follicles are about 12 for women in their mid-30s. Most often, having a greater number of eggs improves fertilisation to make more embryos in future," said Mumbai-based fertility expert Anjali Malpani.
When multiple eggs have matured and are ready, they are retrieved in a 20-minute procedure and transferred to the embryology laboratory. The eggs are evaluated, and those considered mature are frozen. When the woman is ready to conceive, the eggs are carefully thawed and injected with sperm. The resulting embryos are transferred into the uterus.
Egg quality
Gupta added that women are at their most fertile in their early to mid-20s, after which there is a steady natural decline in both egg quality and quantity.
"Unfortunately, in India, mostly women in the age group of 32-38 years come to freeze their eggs when they have failed to find the right partner," Gupta said.
In March, 35-year-old Juhi Singh,* owner of a Mumbai-based financial services company, froze 15 eggs, more than she expected. Along with two friends, she consulted Malpani because she wanted to keep her options open.
"Five years later, I don't want to regret thinking, I wish I had frozen my eggs when I was younger, so that I could have my own children," she said, adding that the procedure was painless.
She has not decided when to use them and believes it is her "right" and "choice" about how to use them.
Malpani pointed out that a handful of her patients who froze their eggs some years ago have since used donor sperm to have babies as they could not find a suitable partner.
"Not all Indian women are waiting forever for the right partner to have a child," Malpani said.
* Names of patients have been changed on request
This article appeared in the South China Morning Post print edition as: More women freezing their eggs during pandemic