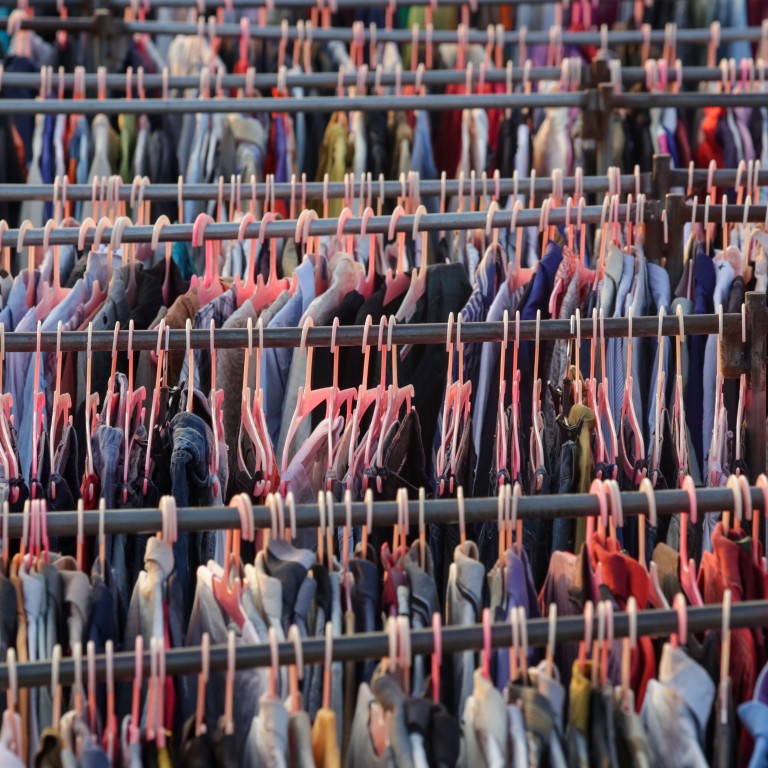 Sustainability in vogue: new documentary looks at three Hongkongers changing the fashion industry
Joanna Bowers' 'reFashioned' examines the environmental damage caused by fast fashion, and explores how technology and innovation can drive change
The director says she hopes the film prompts viewers to understand their power as consumers and embrace a circular economy
A former corporate executive, a scientist, and an enterprising mother are at the centre of a new documentary produced in Hong Kong, which highlights the
environmental
damage caused by the
fashion
industry while telling the stories of those creating solutions for it.
"The main protagonists in the film are everyday people with busy lives and hopes and fears about work-life balance, but in their own ways slowly striving to do something to curb the damaging effects of the fashion industry," said filmmaker Joanna Bowers, who previously directed The Helper, a documentary focused on the maternal sacrifices of Hong Kong's migrant domestic workers.
With reFashioned, which premieres next month, she hopes to help individuals realise they too can effect change.
"I was already interested in the environmental impacts of the fashion industry, having worked on some short-form documentaries, and so I was keen to further explore the sustainable fashion landscape in Hong Kong," Bowers said. "We want our audience to understand the power they have as consumers."
The topic resonated with her not only as a filmmaker but also as a parent.
"I'm incredibly conscious of the damage our generation has wrought on the environment as a result of being major consumers of fast fashion," she said. "But I think inasmuch as we have all been complicit in causing the problems, we can equally be active in finding and supporting the solutions."
The 84-minute documentary examines how society creates, consumes and ultimately disposes of clothing.
Hong Kong was once a manufacturing centre but has become a hub for major brands' supply-chain head offices, which supervise garment factories throughout Asia.
The documentary focuses on three people who take different approaches to tackling waste in the city and driving the fashion industry towards a circular economy – a transition Bowers says is urgently needed.
Her inspiration for the film came from John Bak, a film professor at Whittier College in California, who was proud of alumnus Edwin Keh and the innovative sustainability work he was doing in Hong Kong.
Keh, CEO of the Hong Kong Research Institute for Textile and Apparel, is one of the documentary's lead subjects. He has been working with his team of scientists on new technologies that enable blended textiles to be recycled.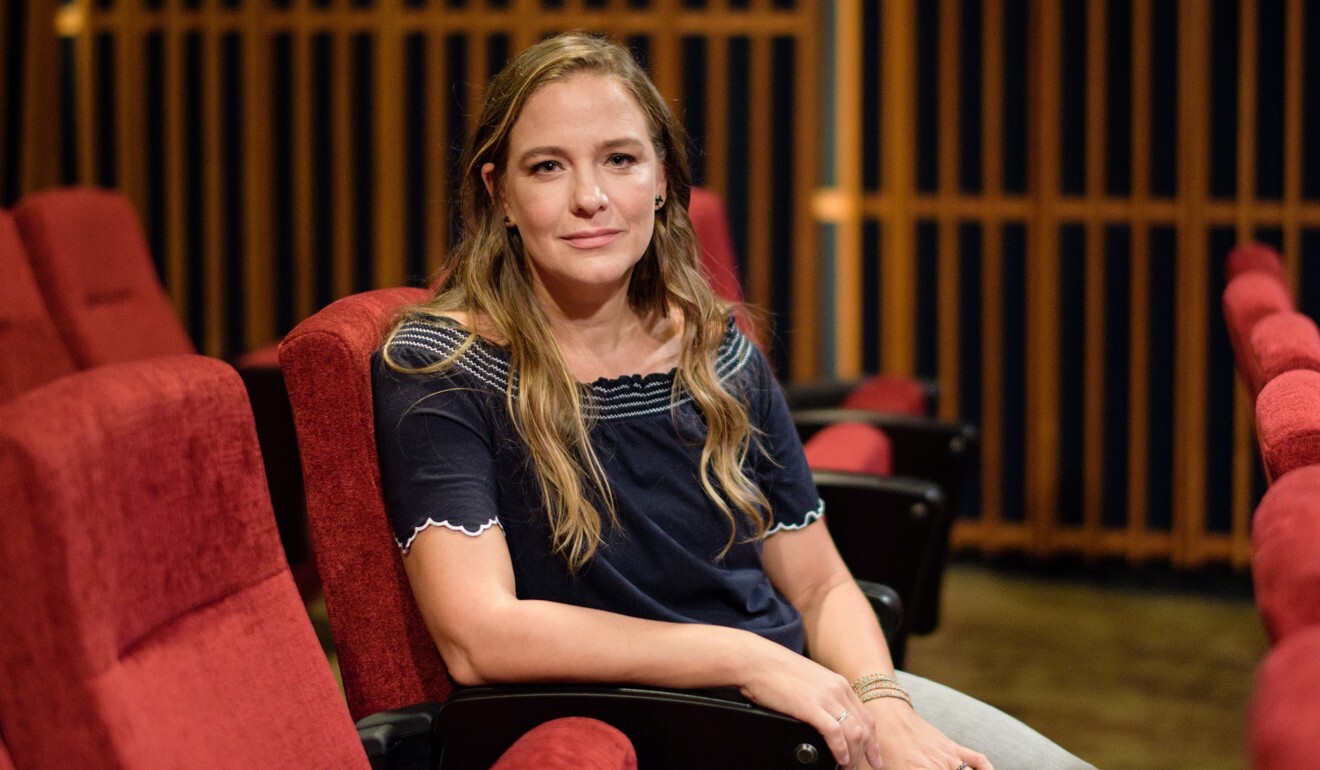 "I thought his work was a great illustration of what can be done in this space at the industry level, with major government and corporate support, when the project is led by such a dynamic renegade," Bowers said.
The documentary shows Keh and his team racing to bring their innovations to life in time for the grand opening of the city's only new textile mill in the past 50 years.
"As you see in the film, he's constantly being told 'it can't be done' or 'it's impossible', but he knows that in order to make any progress he's got to keep pushing forward," Bowers said.
Another main subject is former fashion buyer Sarah Garner, who created Retykle, an online platform selling quality second-hand children's clothing. In a market such as Hong Kong, where used garments are traditionally shunned, she has worked hard to overcome this mindset and reach consumers.
"We were introduced to Sarah by [local non-profit] Ecodrive and both my producer Kate and I – as mums of young children – had already heard of Retykle, but had initially been a little sceptical thinking 'why do our kids need to wear designer clothing – even if it comes at a discount?'," Bowers said. "But once we met Sarah and she explained the circularity aspect of her company, we were both totally sold on the concept."
Bowers and her producer quickly saw the appeal in trading clothes that children outgrew, while having the chance to buy better quality items at more affordable prices.
"We knew Sarah's story as a female founder of a tech company was a unique one to be telling, and we thought overcoming the cultural stigma against second-hand clothing was a fascinating and uniquely Hong Kong story too," she said.
The third main subject is Eric Swinton, whom Bowers met through a gathering of local ecologists at the St James' Settlement NGO in Hong Kong, where his new social enterprise had been given office space.
While working in the corporate gift industry, Swinton discovered how much single-use plastic went straight to landfill, prompting him to start V Cycle.
"We were instantly taken with Eric's incredible work ethic and his determination to succeed in a space that was really quite new to him," Bowers said.
The documentary explores how Swinton's grass roots organisation tackles plastic refuse while focusing on social issues by paying elderly waste pickers a fair wage to collect plastic bottles for upcycling into PET fabric, a form of polyester.
He sees Hong Kong's waste problem as unique in many ways – the city not only produces more rubbish than landfills can house, but also sees its elderly shoulder the burden of recycling cardboard.
"The social impact aspect of Eric's story was another level of Hong Kong's recycling story we hadn't previously considered but felt deserving of being given a platform," Bowers said. "We were honoured that Mrs Lam, the 'cardboard granny' we feature in the film, was gracious enough to share her story with us."
he added that the documentary, which was shot over the past three years, was more relevant than ever. "
Climate change
is the biggest issue facing our generation. The world is warming at an alarming rate with severe consequences, and the fashion industry is a major contributor."
The film presents some stark statistics: the fashion industry produces 10 per cent of global carbon emissions, and is on track to use up a quarter of the world's carbon budget by 2050.
But Bowers is hopeful her documentary can make a difference, sparking individual action as well as new policies in the city.
"The potential upcoming ban on single-use plastic would be some positive progress, as would the plastic bottle deposit scheme," she said.
At an individual level, Bowers calls on people to be more mindful before buying new clothes. "Stop and think before you buy – do you really need it? If so, then make sure you are buying the best quality you can afford, so that you will wear it many times over many years to come," she said, noting that vintage or second-hand could be better options.
"Mend and repair garments, shoes, and bags; recycle clothes at end of life in a collection bin; upcycle materials into new items; organise a frock swap with friends or colleagues; and rent or borrow clothes for big events when you might only wear them once," Bowers said.
"We really hope our film opens our audience's eyes to the current waste situation in Hong Kong and spurs them to act in support of policies that will help move the city forwards towards a more circular economy."
The Hong Kong premiere of reFashioned is on September 18 as part of the "Movie Movie Life is Art" film festival at Cityplaza, Taikoo.