India
Get more with myNEWS
A personalised news feed of stories that matter to you
Learn more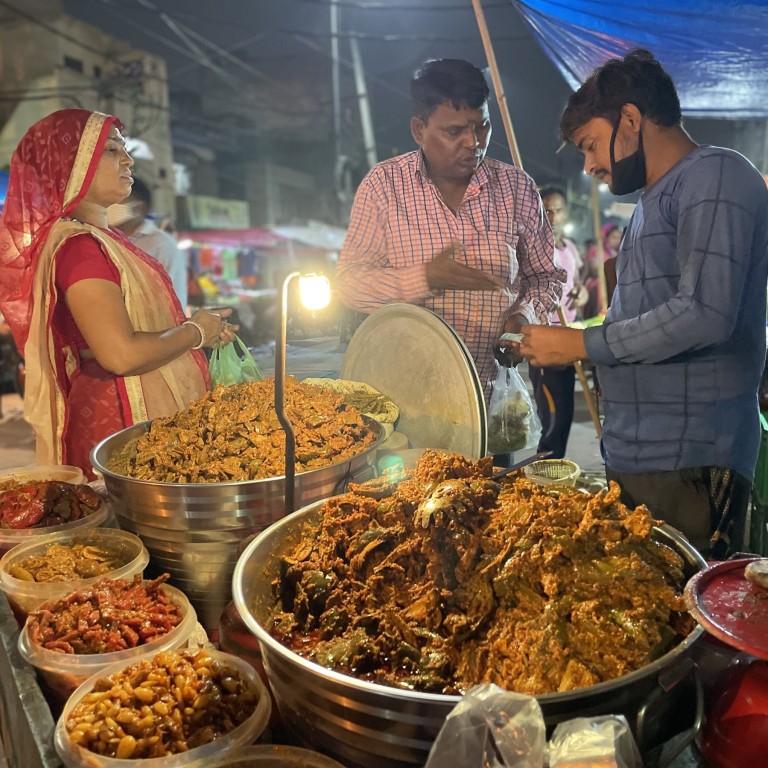 How Indian pickles matured from an ancient art to a world-beating business
India relishes its pickles, and in rural areas, the arrival of mango season sees women gathering together to make achaar in a tradition perfected over generations
No Indian food platter is complete without it, and pickle-making is big business, with exports up over 700 per cent in the last 10 years
During India's recent Covid-19 lockdown, Delhi resident Ashpinder Kaur Marwah, who is in her early 70s, had very little to do. But the arrival of mango season saved her from her boredom and gave the homemaker an opportunity to make pickles, putting to use a skill she had learnt from her grandmother and mother-in-law. The work kept her busy for at least a month.
Her son, who was working from home, recorded her work and uploaded it on social media, resulting in many friends and relatives requesting pickles. Word soon spread to more acquaintances and orders began pouring in, turning a simple tradition handed down through generations into monetary gain.
"I have been preparing pickles for a very long time but for my family or a few very close relatives. This year, however, due to social media promotion, the requests shot up. People loved the pickles so much that many have already booked more pickles for next year," said Marwah.
In India, no platter of food is complete without at least one pickle, or achaar. These complement a variety of Indian dishes and range from extremely hot and spicy to simple, tangy or sweet. While raw mango and lime relishes are most common, several pickles are unique to a region – from seasonal vegetables in the North, bamboo shoot pickle in the Northeast, to fish, shrimps and meat preserves in Goa and Kerala.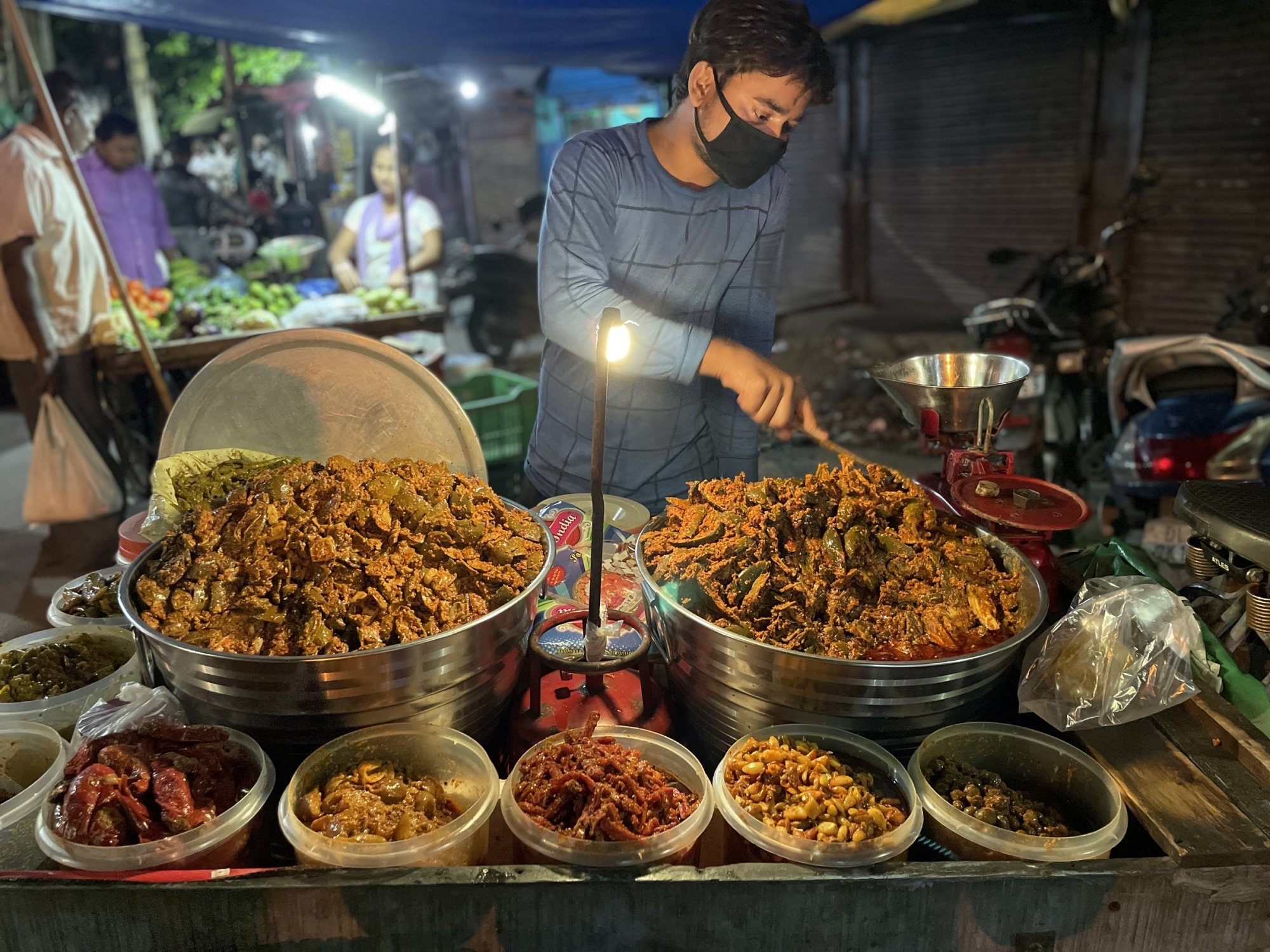 "Pickle-making is part of Indian culture. It is mainly prepared by the older ladies in every Indian house. One can find at least one bharni [special glazed pottery jar] of pickle in every Indian house. But now, these older ladies are unable to put in the effort, while the younger ones don't have the time or interest. So now people prefer pickle off the store shelves," said Pritam Singh, who runs a wholesale shop at Chandni Chowk in Old Delhi. His grandfather started the business in present day Pakistan and later moved to India after Partition.
Making pickles does not require great cooking skills or knowledge, only a few simple steps and the right technique. Mango pickle is the easiest to prepare. The green raw mangoes are cut, washed and left in the sun to dry. Different types of spices, salt and oil are added, and allowed to soak together in the sun for a few days. The fruit is then put in jars and placed back in the sun for up to a month to help the preservation process.
"Even the slightest amount of moisture at the time of bottling and even after the pickle is mature, can invite mould to form," said Marwah.
Lemon and chilli pickle is a close second in terms of popularity, followed by vegetables such as carrot, cauliflower and turnip. "Pickles are seasonal, as in-season vegetables are fresh, which enhances the taste. At the same time, it is cost-effective as seasonal vegetables are cheap and easily available," said V K Arora, who owns Krystal Fruit Products at Chandni Chowk, Delhi.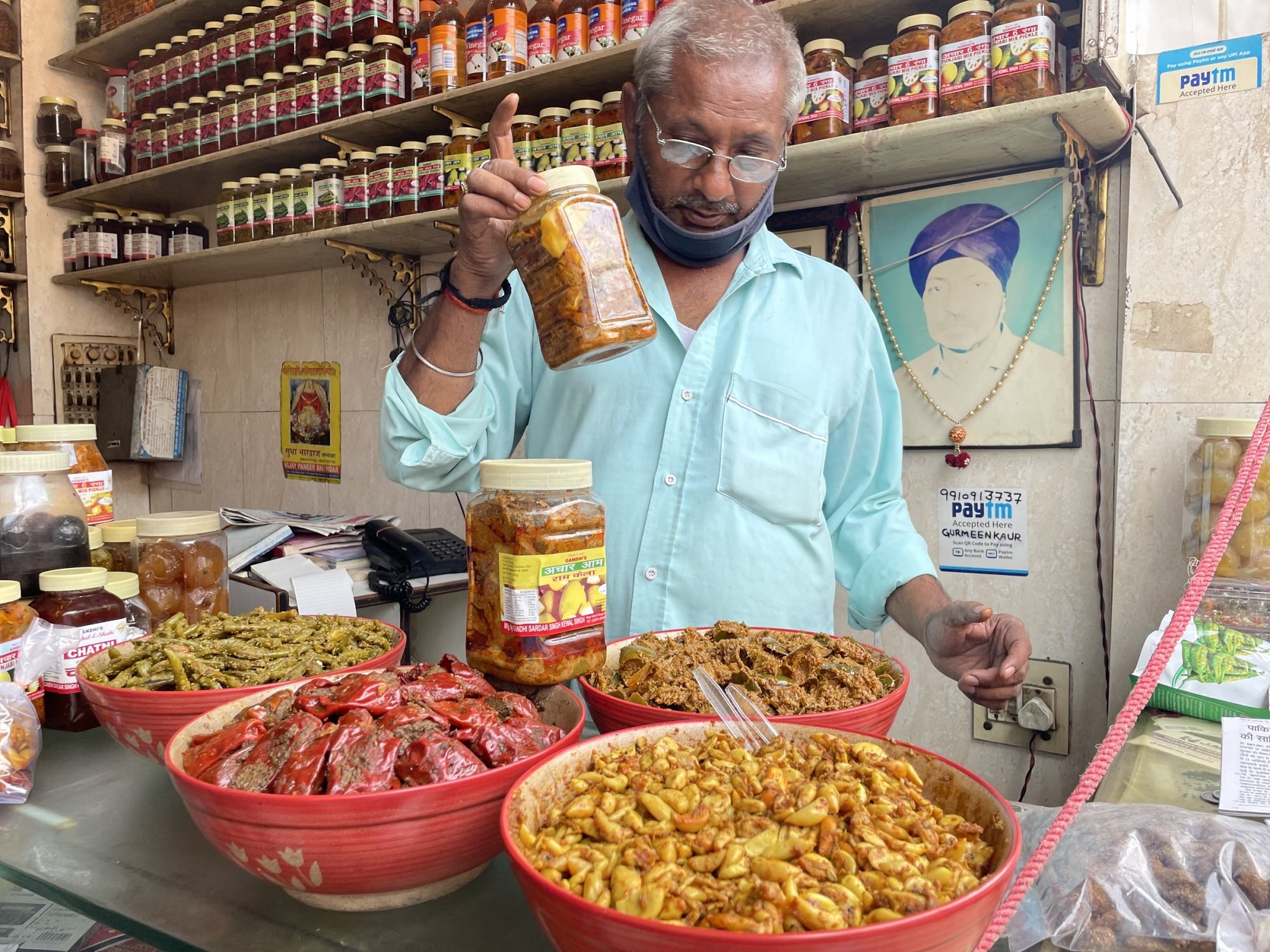 Ancient art
There is no documented history of the origin of pickles in India, but it can be traced to the ancient art of preserving food by adding salt and vinegar for later use.
Many cultures have a tradition of preserves and pickles. Germany has sauerkraut, or sour pickled cabbage, South Korea has kimchi made of cabbage, radish and other vegetables, and Morocco has preserved lemons.
According to the pickle history timeline on the New York Food Museum's website, cucumbers imported from India were pickled in vinegar by Mesopotamians as far back as 2400BC. In the book, Pickles, A Global History (2018), Jan Davison wrote that the earliest mention of pickled vegetables appears in a Chinese manuscript over 9,000 years old.
In India, pickles are much more than just a food accompaniment. In rural areas, pickle-making is an annual affair, nothing short of a festival. When mango season arrives, women get together and make achaar on the terrace while talking, laughing and sharing anecdotes. The exercise, which can last around a month, is carried out under the supervision of elderly women and their advice and tips are strictly followed.
"We desperately wait for the mango season. We prepare not only for ourselves but almost every relative who lives far and wide," said Vineeta Kumari, a housewife in the eastern Indian state of Bihar.
Many myths are attached to the making of the achaar, she said. "Our elders taught us to prepare the pickles honestly and with caring hands. Menstruating girls were strictly prohibited from preparing or even touching the prepared jars."
This notion is still prevalent in rural India, although professional pickle-makers refute this, saying it is a superstition.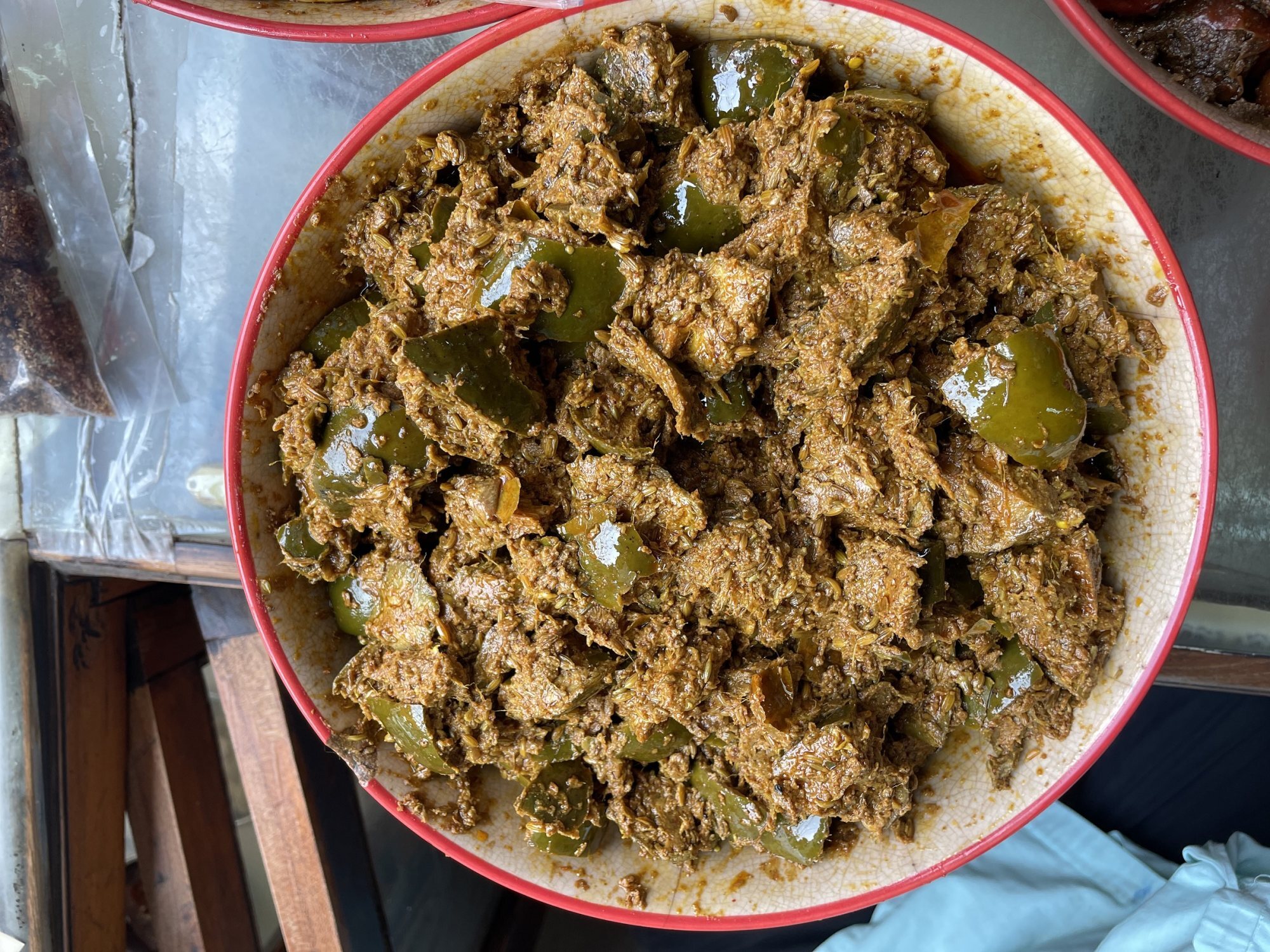 Big business
Owing to the popularity and sustained demand of the product, pickles have provided livelihoods and become a big business. While many pickle-makers, mostly elderly women, have always earned money by selling door-to-door, several brands like Pachranga Foods, Priya Pickle and Haldiram's have become household names in India.
Home-made Indian pickles are in great demand in several countries, mainly in the Middle East and places where there is a sizeable Indian diaspora.
The industry has seen dramatic growth in the last decade. In 2009, the total value of pickle exports was US$15.76 million, but that grew to US$110.1 million in 2019, government figures show - a whopping 733 per cent increase.
There are several stories about female entrepreneurs who became immensely successful just by making pickles at home, eventually evolving into a big brand.
One such entrepreneur is Suman Sood, who set out preparing pickles for her family before word of mouth led her to set up her brand, Pickles & More.
Others include Dipali Bhattacharya, from the eastern Indian state of Assam, who started her venture Prakrity Food Products after her husband's death, and wheelchair-bound Deeja Satheesan, who hails from Kerala in southern India and earns a handsome reward by selling pickles through her venture Nymitra.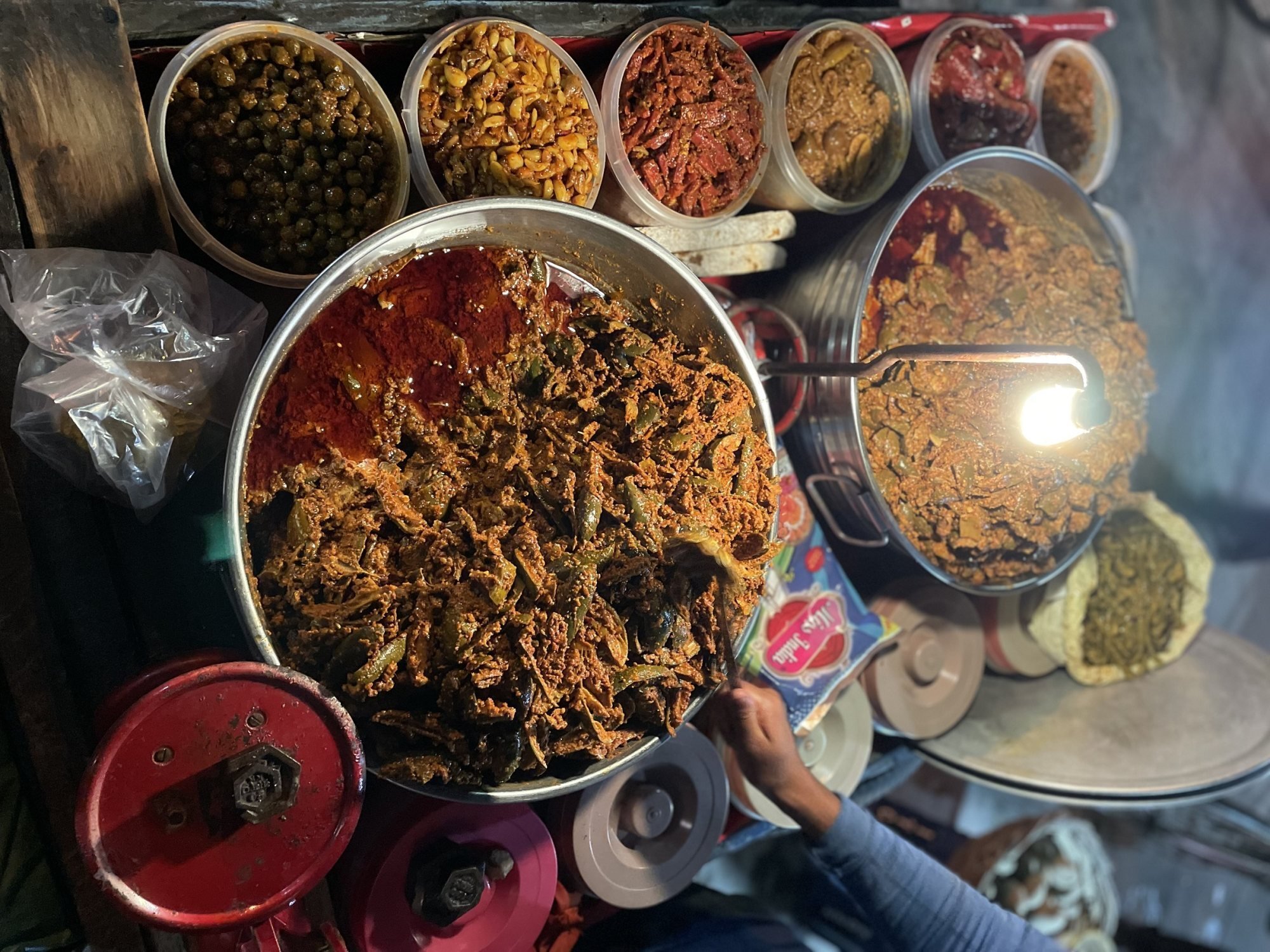 There are also many self-help and other groups across India which employ women to make achaar. One such project is in the southern state of Karnataka. Named Hudli Project, it was started by three tech workers to arrest the migration of people from Hudli village to the cities to seek employment.
The trio decided to provide sustainable employment in the village through a pickle business, reasoning that the local women were experienced in preparing pickles and that the demand for pickles was growing across the world.
They worked with a data analytics company to help with product pricing and sales and introduced an on-demand, subscription-based e-commerce model, in which the customer orders a pickle that is then prepared by the women in the traditional way and delivered to the customer under the brand name Jawan.
"Pickle-making is an art in our country, which almost every woman knows. Interestingly, when we learnt it from our elders, we never thought it would bring us monetary benefits some day," said Marwah.