LGBTQ
Get more with myNEWS
A personalised news feed of stories that matter to you
Learn more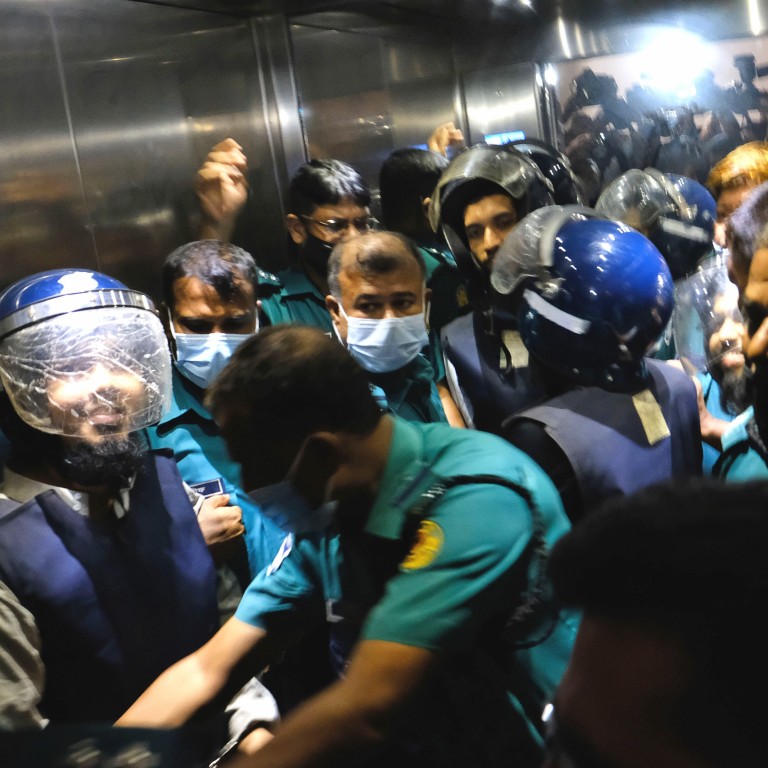 In Bangladesh, LGBT people fear extremists, and a British-era law
Members of Bangladesh's LGBT community have welcomed the death sentences for six members of Ansar al-Islam who hacked to death gay rights activist Xulhaz Mannan five years ago
But they say deeper societal change is needed to prevent the sort of discrimination that has caused many to flee the country. And the first step is amending a British colonial era law that criminalises homosexual acts
It took five years for Minhaz Mannan to see justice for his brother Xulhaz after Islamist extremists hacked him to death with a machete.
Xulhaz was the co-founder and publisher of
Bangladesh's
first LGBT magazine,
Roopbaan
. He and his associate Mahbub Rabbi Tonoy were killed in Xulhaz's flat on April 25, 2016, by a group of men belonging to the al-Qaeda affiliate Ansar al-Islam.
"It was a premeditated killing, a murder that turned our family upside down," said Minhaz. "Nothing can be scarier than to see one's little brother die like this."
Xulhaz's murder shocked his family to the core. At the time they had not even known about Xulhaz's activism, though Minhaz said he thought his brother "knew the risks". "He deliberately kept us in the dark so that the family would be safe."
Minhaz is thankful to the government for its work in tracking down the men, and for protecting him and his family throughout the long and painful proceedings. However, while he welcomes the verdict, he says the "community Xulhaz worked for remain cornered in Bangladesh".
Until the law is changed to enshrine the rights and security of the
LGBT
(lesbian, gay, bisexual, transsexual) community, "things will remain complicated for these people".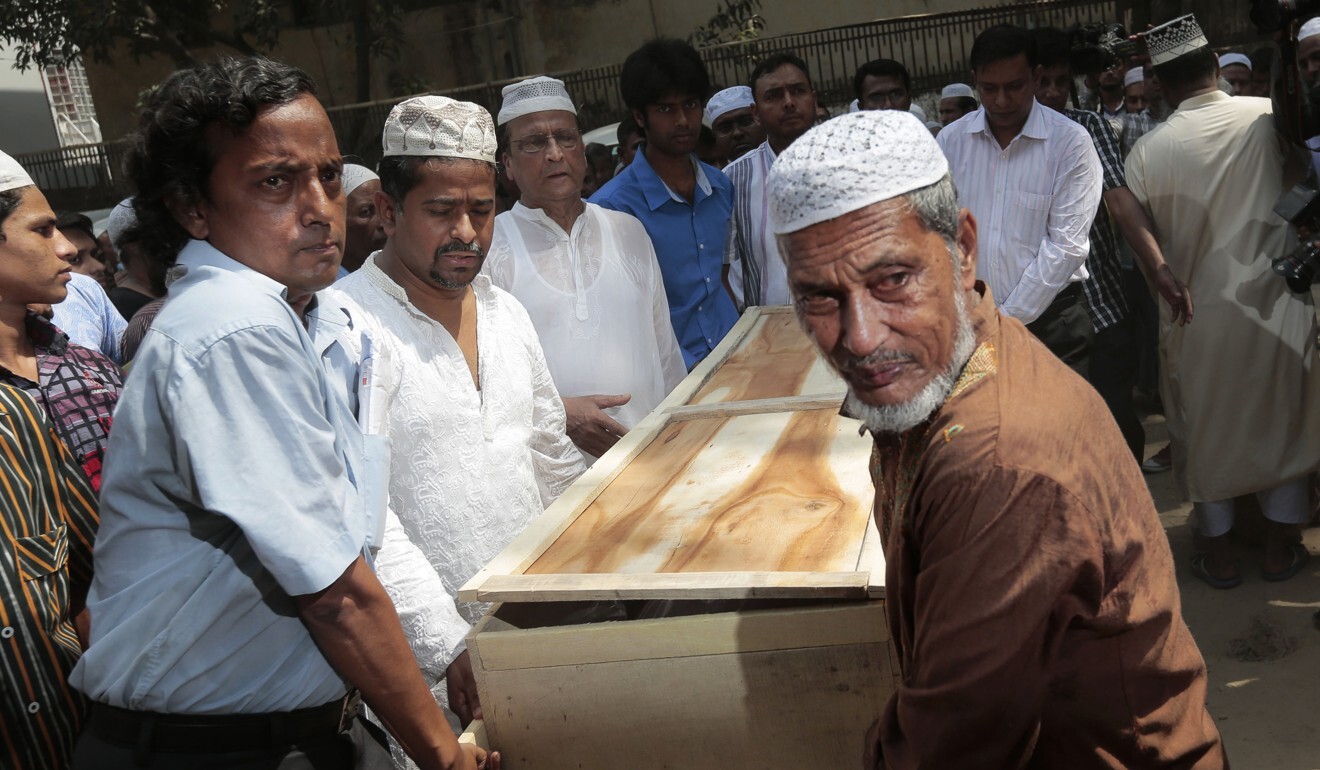 Myriad obstacles
The obstacles faced by LGBT people in Bangladesh are myriad and go deeper than the presence of religious fundamentalist groups such as Ansar-al Islam.
Bangladesh, population 163 million, is the fourth-most populous Muslim country in the world and there is strong opposition to homosexuality at most levels of society.
But a lack of acceptance also stems at least in part from a colonial era British law, known as Section 377, against sodomy that states: "Whoever voluntarily has carnal intercourse against the order of nature with any man, woman, or animal" shall be imprisoned for life and liable to a fine.
The police force has a reputation for being tough. In 2017, the police arrested 27 people at a gathering for the sole reason that they were deemed to be homosexual.
Against this background, people in the LGBT community say that while the verdict on Xulhaz's murder gives them some hope, without a change in the law, it will do little to change the realities they face.
"The verdict doesn't change the overall picture. I cannot go back to Bangladesh and live with my boyfriend because it is punishable by law," said Tausif Sanzum, a journalist who left the country because as a gay person he no longer felt safe.
"Just look at the audacity of the indicted [in the Xulhaz murder case]. I heard they were laughing after the verdict. It was as if the verdict was good for them. That is the mentality."
03:07
Transgender entrepreneurs in Bangladesh create discrimination-free work spaces
Transgender entrepreneurs in Bangladesh create discrimination-free work spaces
Sanzum's former boyfriend was involved with Roopbaan magazine and was a well-known LGBT activist. He left the country a few days before Xulhaz was murdered because he felt it was becoming increasingly dangerous for LGBT people. Sanzum then left too and has been living abroad ever since.
"Many think that once you are abroad, you are fine. But in reality, it continues to be a struggle. Because I am a foreigner here. I shouldn't be here. I should be in Bangladesh. I still have that identity struggle," Sanzum said.
Sanzum and his former boyfriend are among many LGBT people to have left Bangladesh, either as a direct result of the killing or the prejudice more generally.
Saad Hammadi, South Asia Campaigner of Amnesty International said, "Xulhaz was a prominent LGBT activist. His brutal killing caused a heightened sense of fear, anxiety, and depression for others in the LGBT community and allies."
Those who cannot flee abroad must risk either living openly with an identity for which they could be killed, or exist in the shadows. As a result, there is little data on the size of the LGBT community in Bangladesh, or on how many have left the country.
In a book on homosexuality the author Avijit Roy once referred to estimates that between five and 10 per cent of the population was gay, which would "mean at least six million to 12 million Bangladeshis, more than the total population of many countries, prefer the same sex".
Roy was later hacked to death in a 2015 machete attack in a Dhaka street by members of Ansar-al Islam who cited the book as provocation.
Despite the risks there are a couple of fringe social media groups for LGBT people with a couple of hundred members. However, members tend to use fake identities.
An 18-year-old gay man in Dhaka said he had an online circle of about 300 gay friends. He said he was often abused by peers for being a "little girlish" and did not dare to openly identify himself as gay.
"I belong to a poor family. My family do not understand much about homosexuality. But if I get exposed, I will get in big trouble both at home and in school," he said.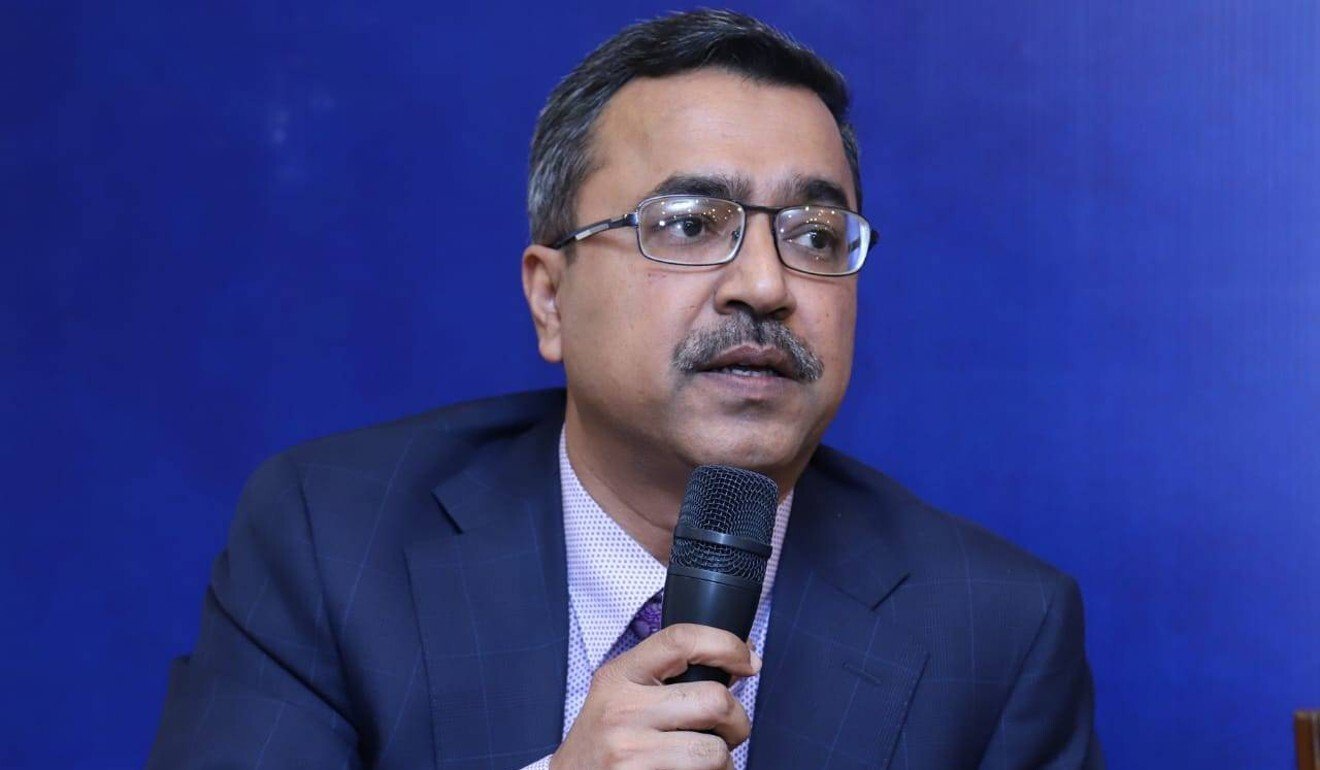 Time for change
People involved with LGBT rights issues in Bangladesh say it will take time to change deeply ingrained social perspectives about homosexuality.
The first step, they say, is to amend the colonial era law.
"[The law] creates an environment in which people believe it is justified to carry out hate crimes, harassment, and to stigmatise LGBT people on the basis of their real or perceived identity and sexuality," said Hammadi of Amnesty International.
"Instead of penalising homosexuality, the authorities must ensure that everyone in the country has the right to freedom of expression, association, and the right to private and family life."
Sanzum said that for him, "political acknowledgement is very important. Changing the sodomy law would be a big step".
However, the likelihood of a change in the law looks distant.
"Historically, when it comes to the traditional ways of family or social issues, no legislature wants to touch this as they are politically sensitive. Instead, the courts mould these laws gradually. It means the changes of these laws come through the supreme courts," said Shahdeen Malik, a barrister.
"However, the supreme court also considers the public sentiment. If a change happens, it could happen through a sodomy case placed in the court step by step. The court would perhaps reduce the sentence of the accused, and then focus on the overall law. The expectation is that one day the supreme court will stand for these people. But we cannot guarantee it."
Five years on from Xulhaz's death, the predicament faced by Bangladesh's LGBT community remains, death sentence or not. But one small step of progress has been made. Xulhaz's activism has won appreciation from a new corner: his family.
"My brother was a humanitarian activist. We didn't realise it back when he was alive. But now I understand. I own my brother's activism. I think he did a great service to this community. His contribution will be recognised in future," Minhaz said.
Amid the hope, the sadness remains. "Losing Xulhaz will remain the most tragic event in our life," he said.
This article appeared in the South China Morning Post print edition as: Fearful LGBT community calls for legal protections