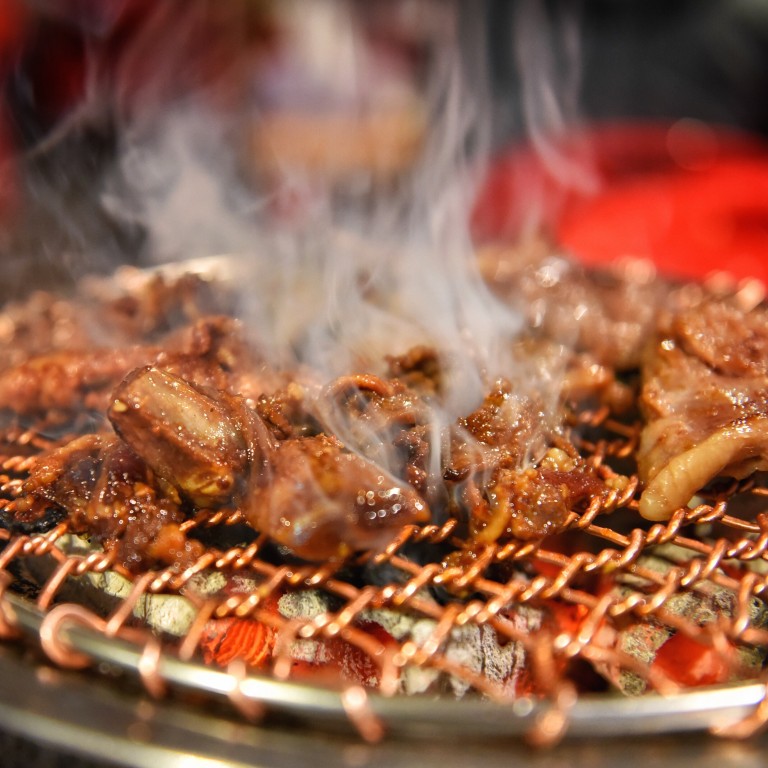 In South Korea, smell complaint ignites indoor barbecue etiquette debate
A South Korean woman in her 20s reportedly had the police called to her flat by a neighbour who claimed it was illegal to prepare grilled pork belly indoors
The incident has sparked debate over the rights and wrongs of indoor barbecuing, and spotlights an increase in nuisance complaints since the pandemic began
Is it acceptable for people living in high-rise buildings to barbecue meat indoors?
That is the burning question sparking a
social media
buzz in
South Korea
, after a woman had the police called to her flat by a neighbour who did not like the smell of her
samgyeopsal
(grilled pork belly).
The woman, who is in her 20s but did not give her name, said in a post on November 8 that she had been preparing the dish for lunch one day at about 1pm when a neighbour living two doors down came and rang her doorbell to complain.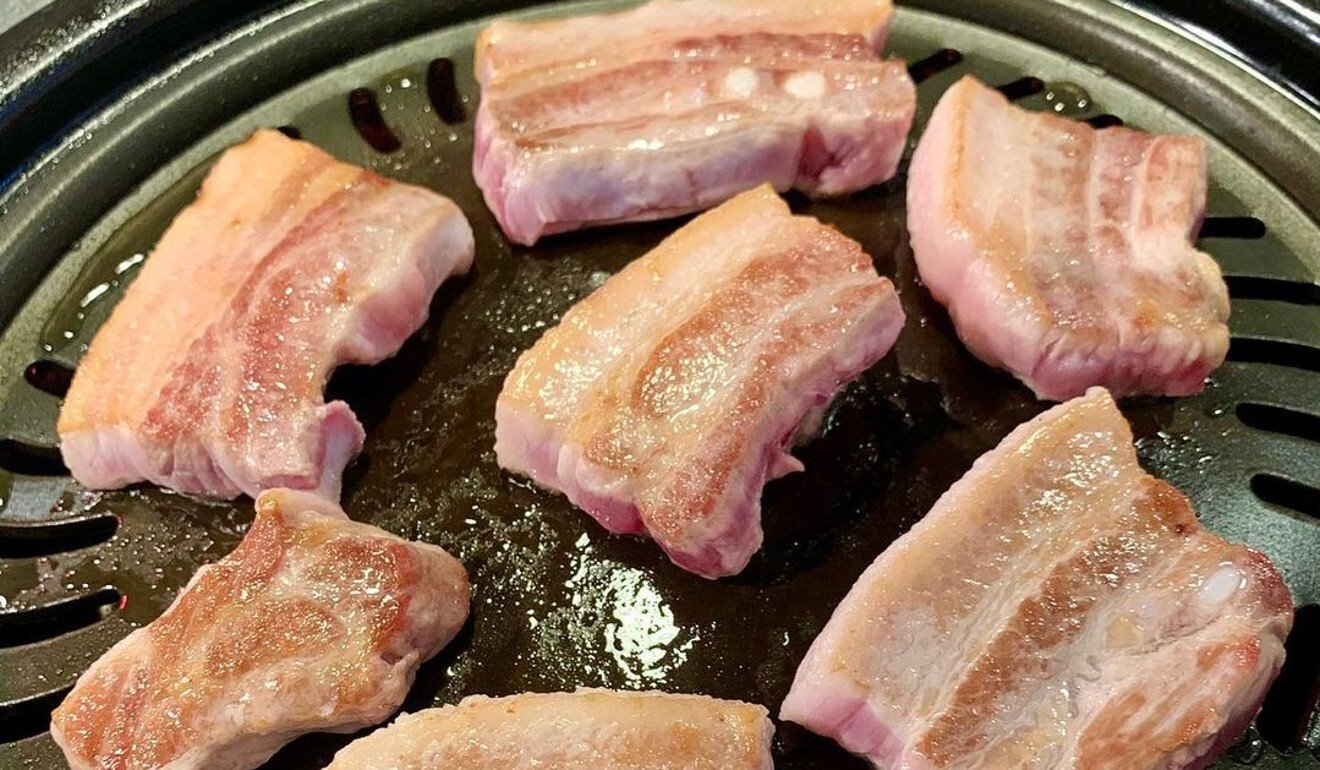 It was "common sense" not to barbecue indoors, the neighbour – a middle-aged woman with a long-term lease on her flat – reportedly said, before complaining about the smell and telling the younger woman that she "should not grill meat while living in somebody else's home".
Later that day, the younger woman had three friends over for dinner and again decided to barbecue some meat. But the meal was soon interrupted by the neighbour, who took to banging on the door after no one answered the doorbell and started yelling about how it was illegal to barbecue indoors.
The neighbour then called the police and told the two officers who responded that not grilling inside was "a tacit rule among studio apartment residents", according to the younger woman's account. The officers looked "dazed" at this, she said, and replied that it was a matter of "individual freedom" before leaving.
Lawyer Lim Ju-hye said complaints about smoking and noise had jumped during the pandemic especially in flats with poor ventilation and sound insulation, as many people have been stuck indoors and working from home.
Government statistics show noise complaints in flat blocks increased 60 per cent last year compared to the year before, with 1,568 cases reported.
"But generally speaking, cooking smells are considered something that should be endured. It can hardly become a subject of legal complaints," Lim said.
"Even if you file a legal complaint against a neighbour over her roasting samgyeopsal and you win the case, you would end up losing money due to the small amount of compensation and large legal fees."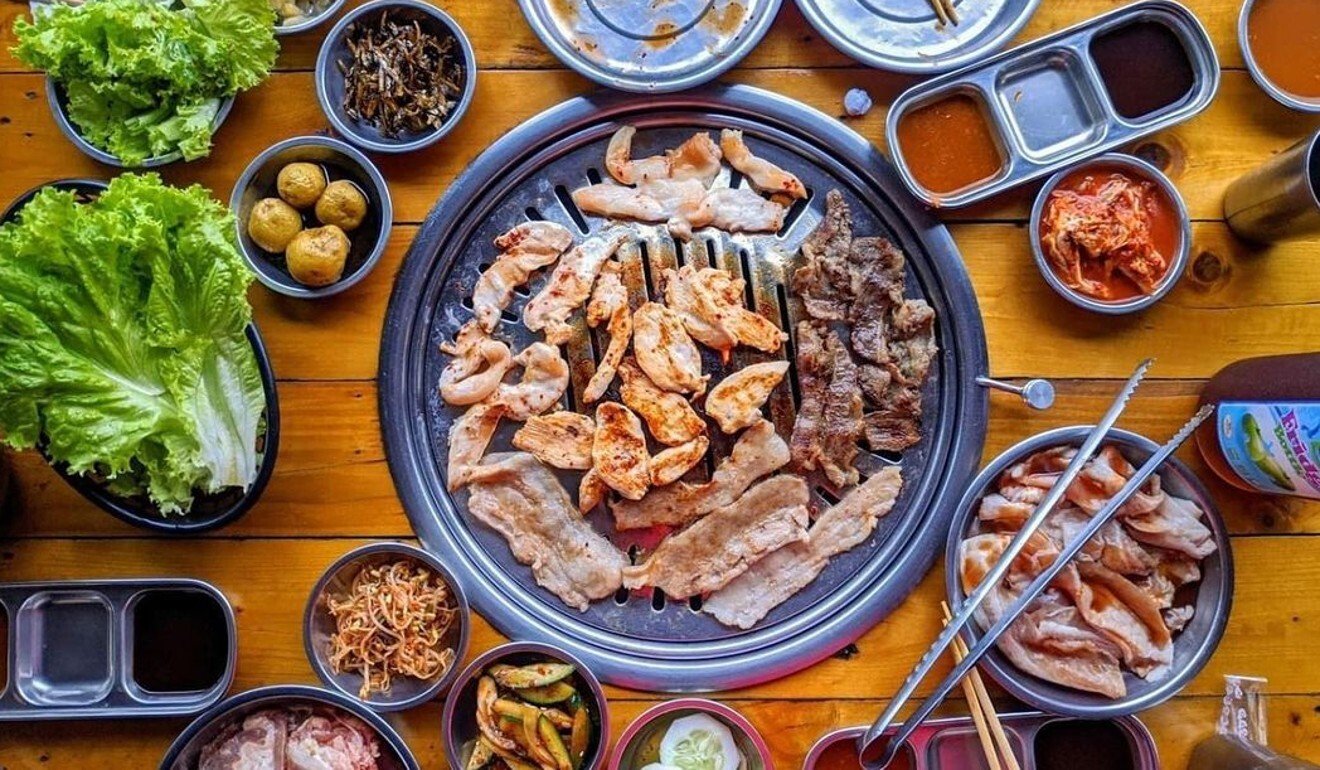 Still, the young woman's neighbour seemingly would not let the matter go.
Sometime after the police left, a public announcement by her building's maintenance office instructed residents to "refrain from grilling meat, as the smell from grilling samgyeopsal at a certain flat is causing complaints from other residents in the building", according to a post on food-focused online forum 82Cook.com.
"This is absurd," one commenter said in response. "Are we now banned from roasting meat in our own homes? The person who complained and the maintenance office that complied with the complaints are both ridiculous."
Other forum users found the conflict equally baffling, with one saying "if you don't like what other residents eat, move to a free-standing house", while another said the neighbour's complaint "amounts to saying no one but myself should live in this apartment building".
Additional reporting by The Korea Times
This article appeared in the South China Morning Post print edition as: Smell complaint ignites indoor barbecue debate