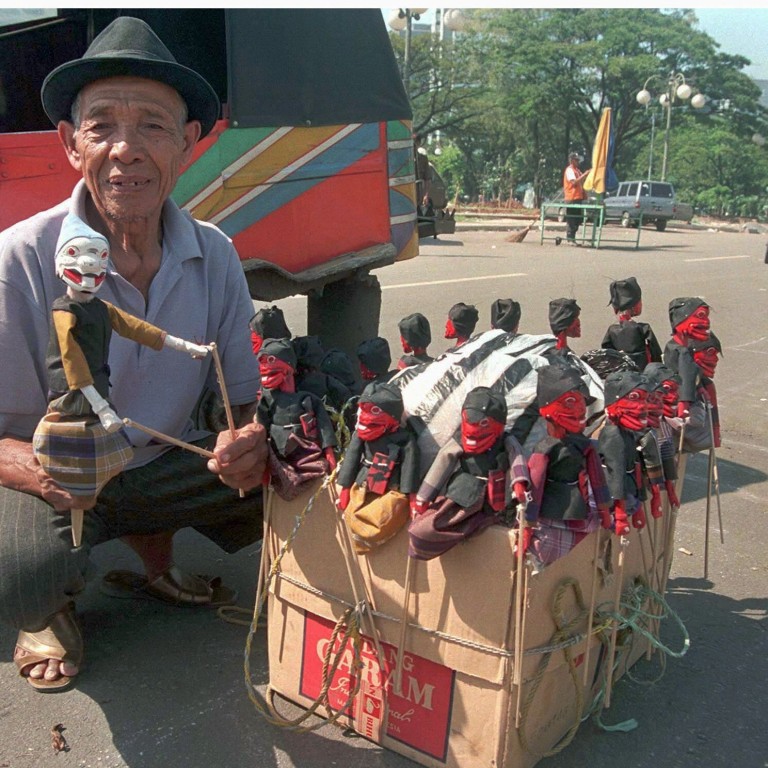 Shadow puppetry, known as wayang kulit, becomes latest controversy in Indonesia-Malaysia cultural heritage dispute
Sportswear giant Adidas' latest shoe collection prompted a backlash from Indonesians over the origins of the art form wayang kulit, or shadow puppetry
Indonesians and Malaysians have clashed over matters of cultural heritage and identity, with previous tussles focused on rendang and folk songs in tourism campaigns
Sportswear giant Adidas has apologised for insinuating that wayang kulit, or shadow puppetry, originated in
Malaysia
, following a torrent of angry comments from Indonesians.
The brand's faux pas, which has reignited an age-old dispute between the two countries about cultural heritage and identity, came during Adidas Singapore's launch of a new collection of shoes which it has produced in collaboration with artists from across Southeast Asia.
In a promotional video for one of the shoes, which features a wayang kulit character and was designed by the Malaysian artist Jaemy Choong, a caption urges viewers to "celebrate Malaysia's cultural heritage" through the artist's eyes and claims the design pays "homage to wayang kulit, a significant part of Malaysia's cultural identity and heritage".
That claim was inflammatory to internet users from
Indonesia
, who insisted wayang kulit originated in their country and swiftly flooded the brand's Instagram account with complaints, forcing an apology.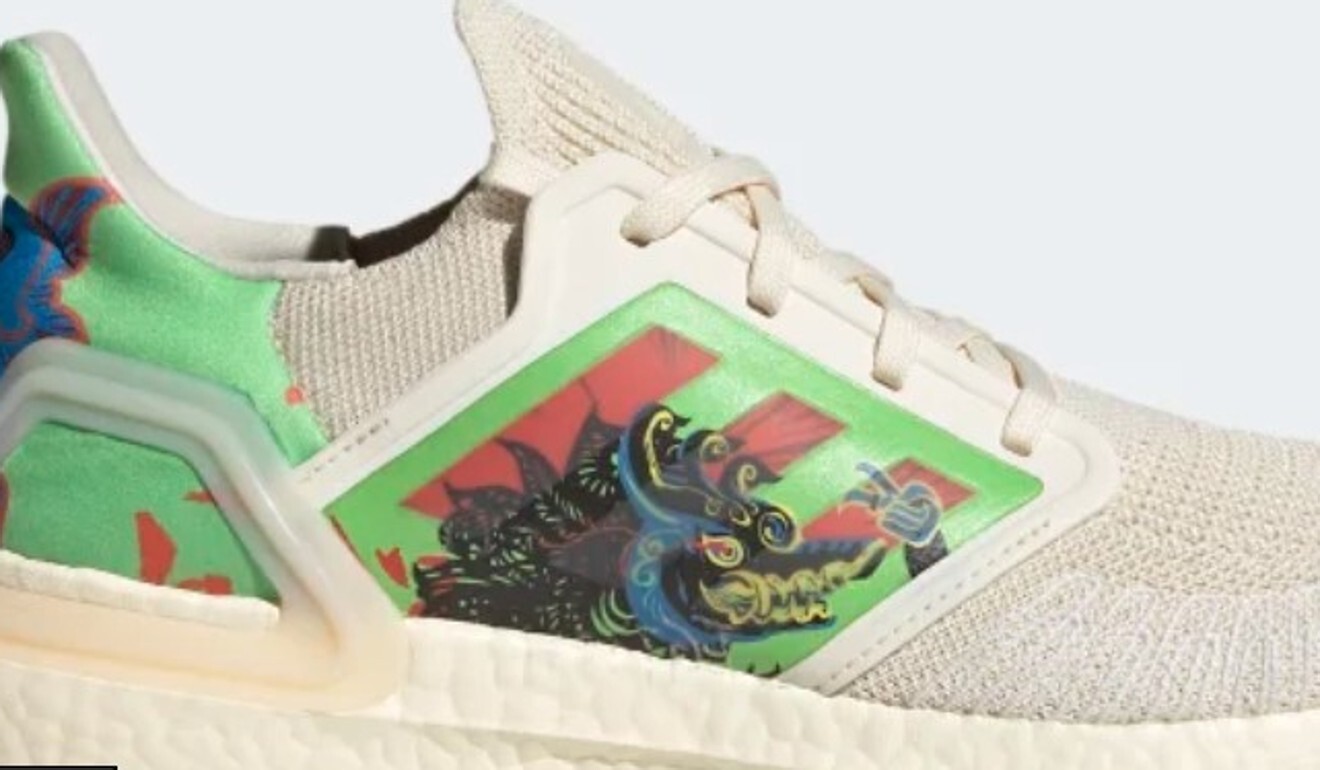 Indonesia's internet users have a reputation for being swift to react when matters of national pride are at stake and the latest controversy is just the latest in a long line of disagreements over matters of shared cultural heritage. In recent years there have been tussles about the origins of dishes such as rendang (a meat dish cooked with coconut milk and spices); the use of an Indonesian folk song and mask dance in a Malaysian tourism campaign; and batik, the art of decorating textiles with wax and dye.
Despite this the countries generally enjoy a good relationship, as highlighted by Malaysian Prime Minister
Ismail Sabri Yaakob's
choice of Indonesia as the destination of his maiden overseas trip as leader.
Still, there were few signs of goodwill among the nearly 28,000 comments that appeared under the video advertising the latest shoe collection from Adidas Singapore, which the firm has dubbed the "UltraBoost DNA City Pack".
"Wayang is Indonesian culture, dude!" Instagram user Hyypothalamus wrote under the video, which has been viewed more than 316,000 times.
Another Instagram user said: "Can you be smarter [and not claim] things are from Malaysia? Malaysia will always claim things [as theirs], even instant noodles. It's a shame that a brand as classy as Adidas does not understand a country's cultural heritage."
Over on Twitter, Nur Anisah pointed out that Unesco had recognised wayang kulit as Indonesia's intangible cultural heritage since 2003.
"Then why did you claim that Wayang is Malaysia's cultural heritage? Didn't you [do the] research first? Shame on you," she said.
On Monday, Adidas Singapore published an apology through an Instagram story, saying that any offence was "unintentional".
"While wayang kulit is a significant part of Malaysia's cultural heritage, we should have highlighted its origins from Indonesia in our post," the company said.
"For avoidance of doubt, neither the brand nor the artist intended to claim the cultural art form came from Indonesia."
The company also has amended the video's original caption, so that it now says: "Originating from Indonesia, wayang kulit has inspired other parts of Southeast Asia."
While Indonesia's Java island lays claim to being where wayang kulit originated, shadow puppetry is popular in other parts of Southeast Asia, including in Malaysia, Thailand, and Singapore.
As in Indonesia, most plays are based on Hindu epics the Mahabharata and the Ramayana. However, there are subtle differences. Most shadow puppets in Malaysia have only one articulating limb, while most Javanese and Balinese puppets have both arms articulated.
Indonesia and Malaysia share much cultural heritage because they both trace their history back to the concept of nusantara ("other islands"), a cultural and linguistic grouping that covered the lands of modern-day Singapore, southern Thailand, Brunei, and the Philippines, among others.
The two countries also share Unesco-recognised intangible cultural heritage in pantun, a traditional Malay poetic form, and silat, a popular martial art.
The joint listing of Unesco cultural heritage was one of the talking points when Malaysian PM Ismail met Indonesian President
Joko Widodo
last week. The two leaders agreed to create a list of shared cultural heritage for Unesco's listing "to prevent any cultural-related issues", Ismail said.
This article appeared in the South China Morning Post print edition as: Shadow puppetry blunder has sorry Adidas in spotlight