India
Get more with myNEWS
A personalised news feed of stories that matter to you
Learn more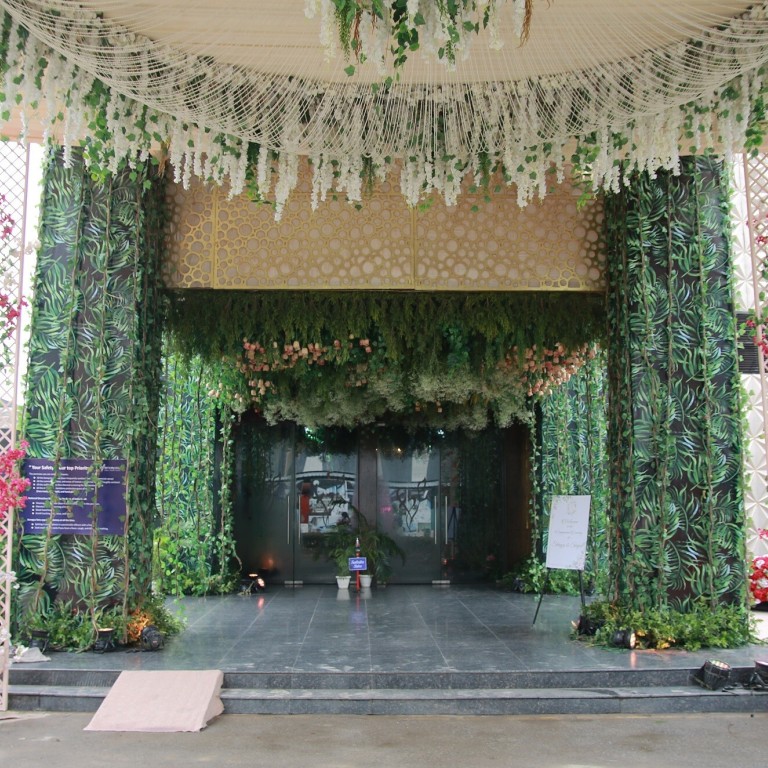 More Indian millennials plan green nuptials to avoid 'mountains of trash' linked to big fat weddings
India's US$50 billion wedding industry is seeing green shoots of revival after a tumultuous pandemic year that led to mass cancellations
Sustainable weddings are becoming more popular, insiders say, with brides opting for floral jewellery instead of gold, and couples asking for biodegradable cutlery made from banana leaves
Nidhi Paliwal, 30, and Sumeet Kher, 32, are tying the knot next month and an opulent Indian wedding is the last thing they want.
The Delhi-based computer analysts say they're trying their best to ensure minimal carbon footprint for their big day on December 13.
"The pandemic has ushered in more respect for the planet, so we're opting for eco-friendly decor items like cane baskets, cane lanterns, plants and flowers, and earthen pots instead of wasteful decor and sets that cost thousands which are then dismantled post-celebrations," Paliwal said.
The couple has also chosen a local venue to prevent the need for guests to fly in, while the occasion will be a day event, which will help cut on power consumption.
"I've also got my mum's wedding lehnga [billowy dress] repurposed for my big day instead of buying a new one," said the bride-to-be. "We're also issuing digital invites instead of opulent wedding cards, as well as natural decor and classic furniture that can be reused in our new home."
India's US$50 billion wedding industry is seeing green shoots of revival after a tumultuous pandemic year that led to mass cancellations or couples opting for small ceremonies at home devoid of the glamour usually associated with Indian nuptials.
But as vaccination rates rise and infections fall, leading to the government relaxing social gathering rules, the wedding season – from November 15 to March – has got off to a flying start.
This auspicious period, based on the Hindu astrological calendar, will see nearly 2.5 million weddings being solemnised, according to the Confederation of All India Traders, the country's biggest trade organisation body.
Event managers, wedding planners and hotels say the industry is witnessing a "sensational turnaround" after a bleak period when business came to a grinding halt due to raging Covid-19 infections. Couturiers report they're running out of trousseau stock as they were not expecting such a fabulous post-Covid recovery.
"We're employing extra staff who are working around the clock to cope with a crazy surge in orders," said Palak Srivastava, a fashion designer in Delhi. "Everybody seems to be getting married left, right and centre."
Wedding planners say business, which had slumped to 10-20 per cent during the pandemic is now back 100 per cent.
"I don't have a single fresh date to give as my diary is chock-a-block till March 2022," said Shradha Kudaisya, a Delhi-based wedding planner. "We're doing about 10 weddings per month, with three functions each, including quite a few which were postponed last year due to the pandemic."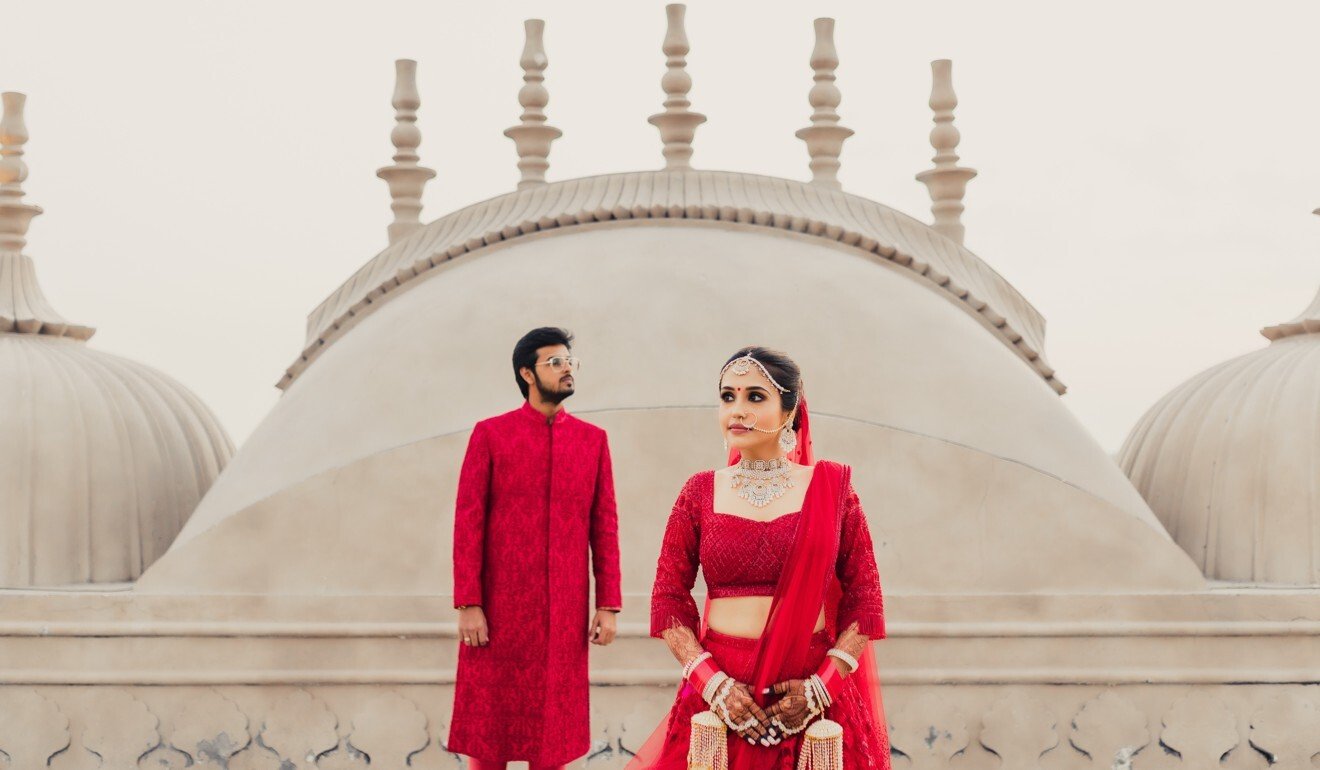 Destination weddings seem to be making a comeback with couples spoilt for choice on getting their nuptials solemnised in deserts under a full moon, on cruise ships with an appearance from a Bollywood star, or in jungles with candlelit bush dinners. Many are also opting for beaches weddings in coastal Goa and Mahabalipuram.
"Our hotel is packed with weddings and we've got guests coming in from all parts of the country to attend lavish ceremonies especially curated by our team," said Rajiv Kapoor, general manager at the Fairmont Hotel in Jaipur, northern India.
"We're hosting eight to 10 weddings per month in November and December 2021," he said.
Sustainable weddings are also becoming increasingly popular, insiders say.
"The bleak pandemic months have made us realise the importance of reducing our carbon footprint," said Vikaas Gutgutia, the founder and managing director at Ferns N Petals, one of India's largest event planners.
"Indian weddings are known for their conspicuous consumption which is environmentally hazardous. To address this problem many couples are opting for green weddings."
Gutgutia's company is curating many such weddings where everything from the food to decorations to bridal outfits and even jewellery is sustainable. E-invites or those made from recycled paper are opted for at such nuptials.
"We also advise people to opt for a garden or farmhouse wedding to optimise on natural lighting which not only saves the environment but also cost," added Gutgutia.
For millennial brides opting for floral jewellery instead of the traditional gold, the company offers pieces crafted from fresh blossoms like rose and orchids.
Food buffets, one of the biggest waste generators at Indian weddings, incorporate healthy plant based dishes made from locally-grown organic produce to whittle down food miles – or environmental damage caused due to the produce's transport.
Biodegradable cutlery made from banana and bamboo leaves, as well as strategic placement of trash bins to segregate the wet and dry waste further minimises environmental degradation, Gutgutia added.
Megha Kakkar, a wedding planner in Mumbai, said more than 10 million weddings took place in India every year, "leaving behind mountains of trash, discarded plastic cutlery, used flowers and wasted food".
"I'm organising at least half a dozen sustainable weddings this season, where couples have requested to especially address the issue of floral and food waste," Kakkar said. "The flowers will be composted, and the extra food from each event will distributed to local old age homes and children's orphanages."
This article appeared in the South China Morning Post print edition as: Millennials opting out of the big, fat wedding tradition