Japan
Get more with myNEWS
A personalised news feed of stories that matter to you
Learn more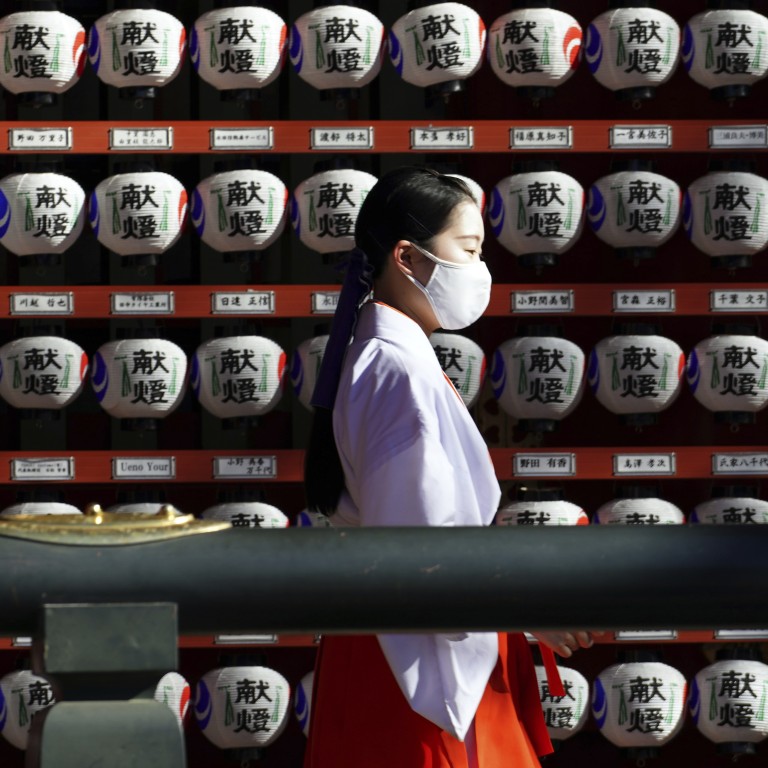 As Japan reopens to tourists, why does Kanda Shrine suddenly need guards and surveillance cameras?
A rise in thefts from collection boxes, and worryingly the stealing of religious statues and ancient artefacts has forced shrines to implement security measures
In previous centuries, treasures were largely protected by the notion of 'bachi ga ataru' meaning that gods would take revenge on anyone who attempted to steal
The Kanda Shrine was constructed in the Akihabara district of Tokyo in 1616, and in all that time it has never required security measures – until now.
In centuries gone by, the shrine's treasures were largely protected by the notion of "bachi ga ataru" meaning that the gods would take their revenge on anyone who attempted to steal from within its walls.
But that has changed, says Teppei Kato, a priest at one of Tokyo's most famous shrines.
"We have never before had a real problem with theft, but two years ago we decided that things were changing and we needed to protect the shrine," he said. Today, security guards are on the premises 24 hours a day and a network of security cameras have been installed to monitor visitors.
"It was not just worry about theft, we were also concerned about a fire breaking out," he said, but admits. "But theft was becoming a bigger problem."
In the past, homeless people or those who were simply finding it hard to make ends meet would surreptitiously slip into the shrine and take a handful of coins from the donation boxes, Kato told This Week in Asia. He adds that shrine staff would confront anyone they saw stealing, but would not report them to police.
The problem was becoming so frequent, however, that the head priest was left with no choice but to invest in security measures.
It is a problem that has been repeated at shrines and temples across Japan, with places of worship in rural areas largely left open to visitors 24 hours a day.
On May 23, the FNN television news channel aired footage of a 61-year-old man being arrested at a temple at 2am after helping himself to the contents of a donation box.
Three police officers emerged from their hiding places and took him into custody, with the report suggesting that temple elders had finally decided to put a halt to the unemployed local man's stealing after ignoring his pilfering for 20 years.
Of more concern to temples and shrines are the increasingly frequent thefts of religious statues and ancient artefacts that are all too often on open display.
In early May, police from Kyoto Prefecture responded to an advert placed on an online auction site by an antiques dealer in Oita Prefecture for a Buddhist statue. Bids started at Y1,000 (US$7.85) for what was described as a statue in good condition and standing 47cm tall. The item very quickly attracted more bids, the highest of which was Y175,000 (US$1,373), before authorities contacted the antiques dealer, and told him to remove it from the auction site.
Working with officials from Ryuhonji Temple in Kyoto, police confirmed the statue, which dates back to 1708, disappeared from the temple in June 2021. The precious item will be returned once the investigation is completed.
The case is one of hundreds across the country authorities believe – temples and shrines in Wakayama Prefecture alone have reported the theft of around 300 statues since 2008 – with an accurate figure difficult to ascertain because officials may not be aware that items have been stolen from rural and rarely visited sites.
Shinichi Ishizuka, a law professor and director of the Criminology Research Centre at Kyoto's Ryukoku University, believes "opportunistic" crime is on the increase in
Japan
as a result of the nation's worsening economic situation and warns that unprotected temples and shrines are "easy targets" for criminals.
"The idea of 'bachi ga ataru' used to be enough to keep thieves away in the past, but younger generations are no longer put off by the thought of the gods getting their revenge," he said.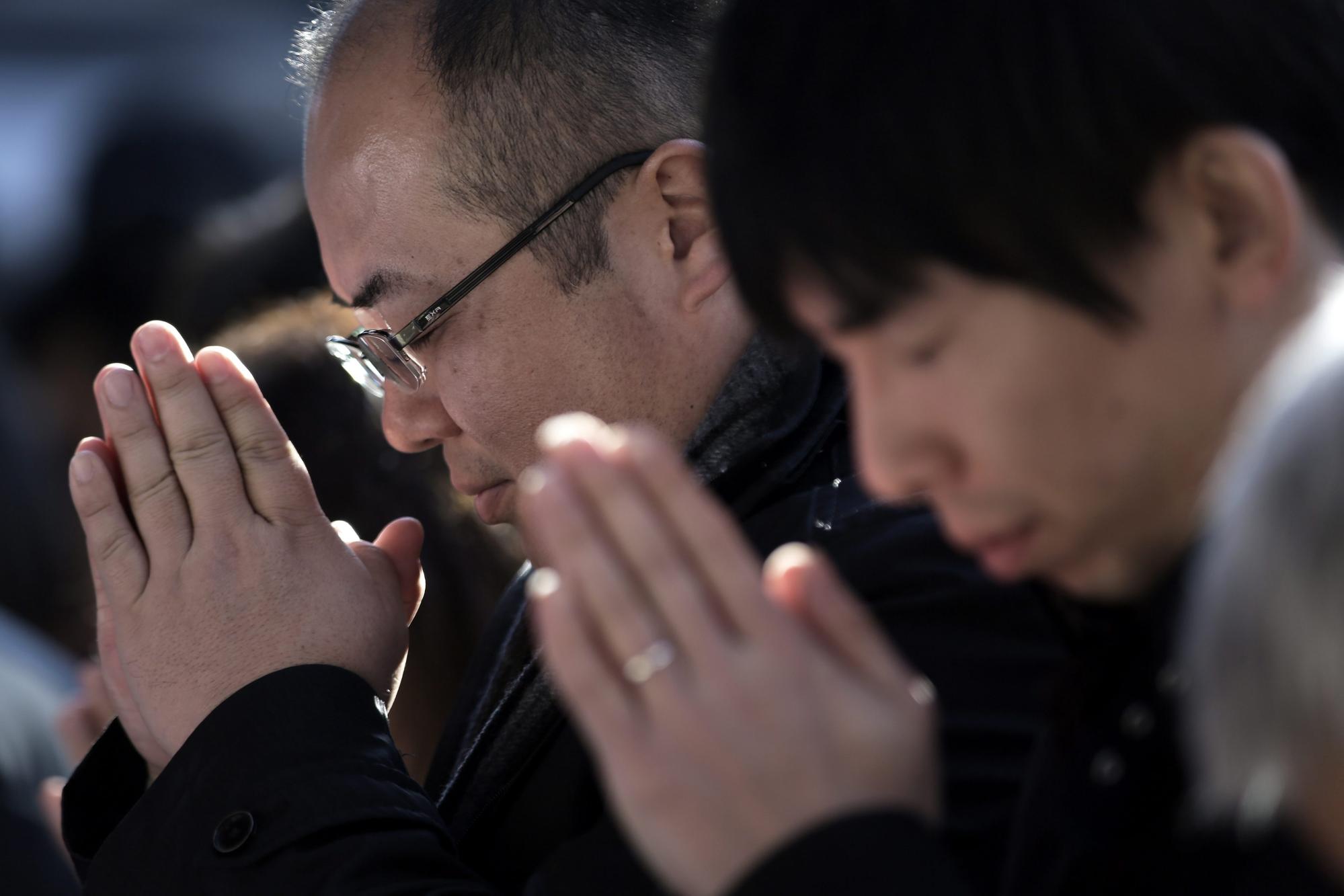 "Usually it was just the poor taking a little bit of money and the shrines very rarely got the police involved as they considered helping local people in times of difficulty to be part of their mission," he said.
"But in recent years it has become more frequent and involved larger amounts of money, and now people are stealing valuable works of art, ancient swords and other important cultural properties.
"The temples had to do something," he added. To combat small-scale looting by repeat offenders, many are now taking advantage of a revision to the criminal code that went into effect and increased the punishment for petty theft to up to 10 years in prison or a fine of a maximum of Y500,000 (US$3,926), he said.
"We are seeing a gradual increase in this sort of opportunistic crime, such as shoplifting or people breaking into parked cars," he said. "Virtually all these cases are unemployed people or the poor and it's an unsophisticated, often impulsive crime. But the donations box in an unlocked temple or shrine is also a very tempting target."
Efforts have also been made to monitor dealers in antiquities, with a licensing system introduced, but Ishizuka agrees there are too many loopholes in the system.
Online auction sites are difficult to constantly police while it is also believed that some valuable items are being stolen to order for wealthy collectors, both in Japan and overseas. And if an artefact is successfully smuggled out of the country and ends up in a private collection, there is very little chance of it being recovered.
"There is something of a boom in some foreign markets for religious artefacts from Japan and there are certainly cases of specific items being targeted and disappearing, so temples and shrines are having to take more careful security measures to protect their property," he said.