India
Get more with myNEWS
A personalised news feed of stories that matter to you
Learn more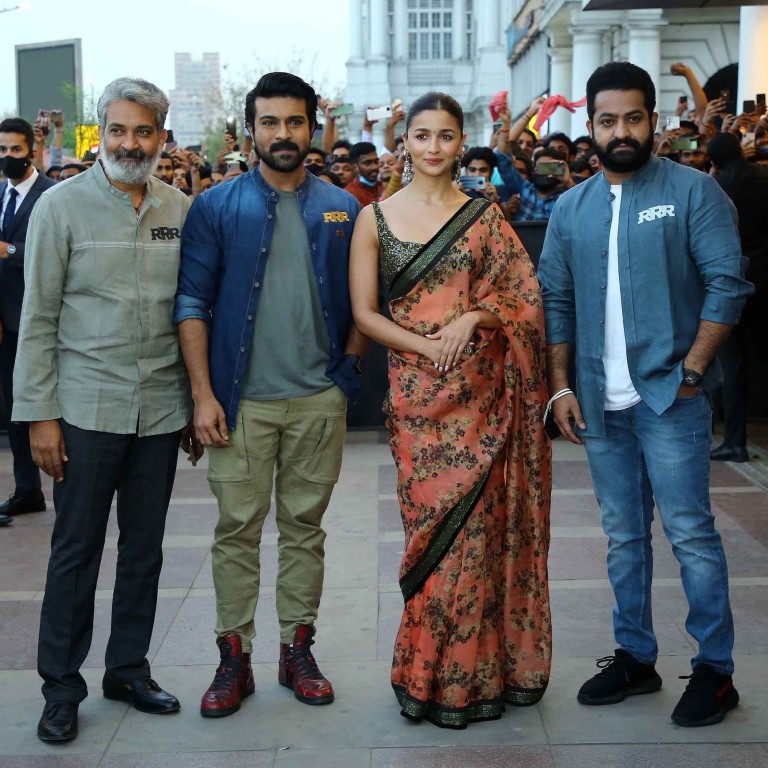 Netflix hit RRR by director SS Rajamouli, featuring Ram Charan, Jnr NTR, Ajay Devgn, shows India's Telugu-language 'Tollywood' is no longer in Bollywood's shadow
Often hot at the heels of Bollywood, the Telugu film industry is transcending geographical, cultural barriers
Indian regional cinema and its Telugu, Tamil films accounted for some 47 per cent of the country's film revenue in 2019
After years of being in the shadows of its more-popular, better-known counterpart
Bollywood
, the Telugu film industry, more commonly known as Tollywood, is finally having its moment.
Thanks to dubbing technology and the accessibility of streaming platforms, Telugu films have overcome language and geographical barriers to amass a sizeable fan base in and beyond India. This is no mean feat in a country as complex as
India
, with numerous languages and dialects.
Student Sudesh Jha, 21, lives in Hindi-speaking Patna, in the eastern state of Bihar, and is a big fan of Indian films. But Hindi films aren't on his list of top five, which includes Telugu, Kannada, Malayalam and Tamil films from South India dubbed into Hindi. He streams these films from over-the-top (OTT) platforms like Amazon Prime or Netflix, and watches them on
YouTube
on his smartphone.
"I like the action, music and style in these movies – very different from Bollywood," he said.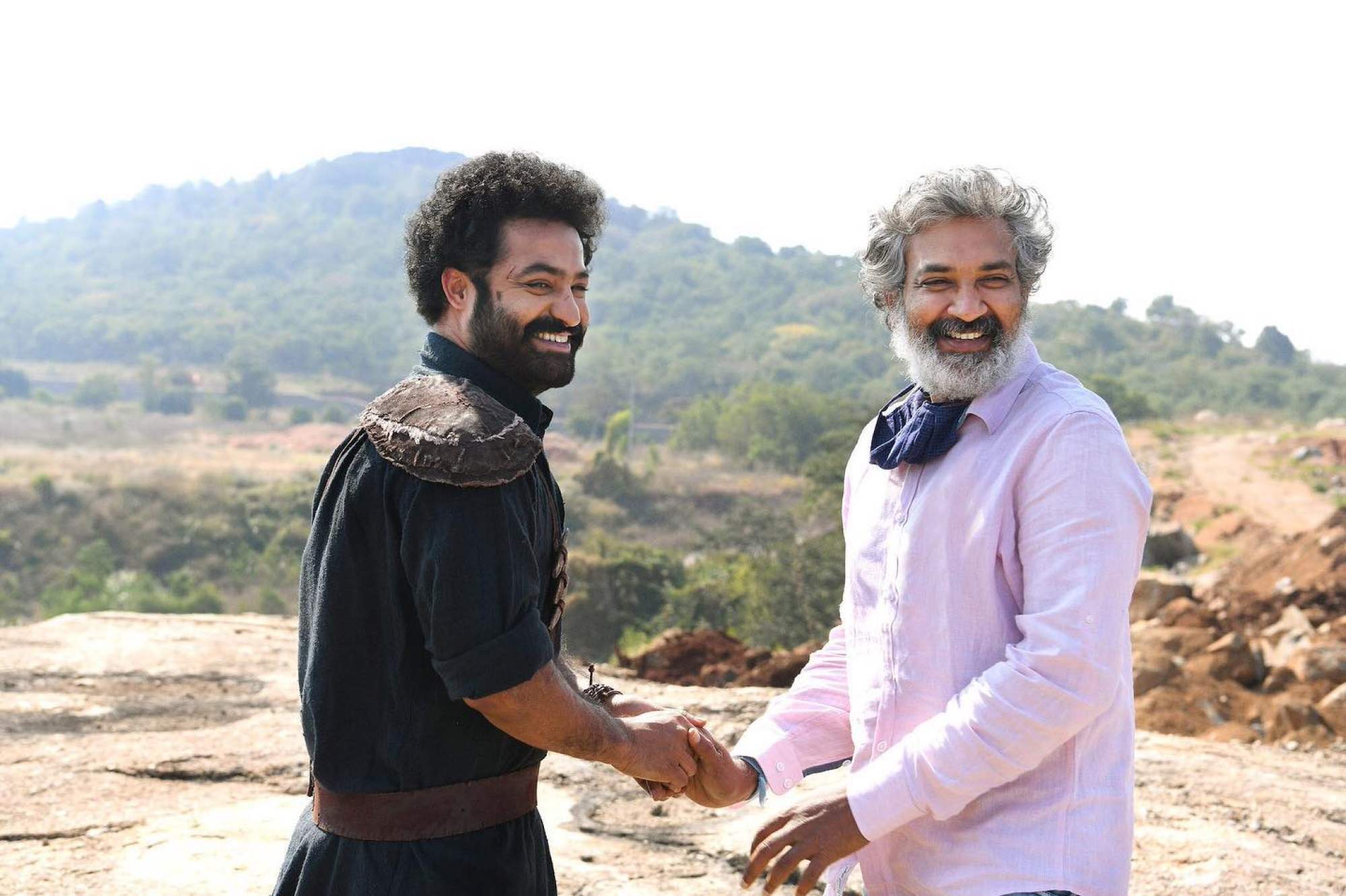 Hindi films and Bollywood typically dominate the Indian film industry but the south Indian film industry, especially Tamil, Malayalam and Telugu films, are rising in popularity throughout India. A majority of discussions about the Indian film industry usually centre on Bollywood, though regional cinema and its Telugu and Tamil films accounted for some 47 per cent of Indian film revenue in 2019.
"The pandemic replaced movie theatres with home theatres, be it TVs, laptops or mobile screens. The penetration of OTT culture and YouTube in rural areas in India was accelerated by the pandemic," said Telugu film critic Jalapathy Gudelli, editor of Telugucinema.com.
"Subscriber numbers increased, and companies spent money to dish out new content or buy new movies. This inadvertently changed the tastes of the audiences as they were exposed to varied and better content on OTT, than they have seen in theatres from Bollywood," he added.
"North Indian audiences became quite familiar with South Indian films and southern stars for the first time. Spectacular visuals, high-budget action stunts, and mass elements have made Telugu films popular nationwide."
"Dubbing holds the key to pan-Indian markets. However, television and YouTube have played a far more important role in popularising Telugu, Tamil and Kannada films than OTT platforms," said S V Srinivas, a film studies professor at Azim Premji University in Bangalore.
"Tamil stars and directors played a key role in the rise of the regional blockbuster – which is made on a massive scale for a pan-Indian market. These films can't recover cost – if at all they do – unless they move beyond their home markets."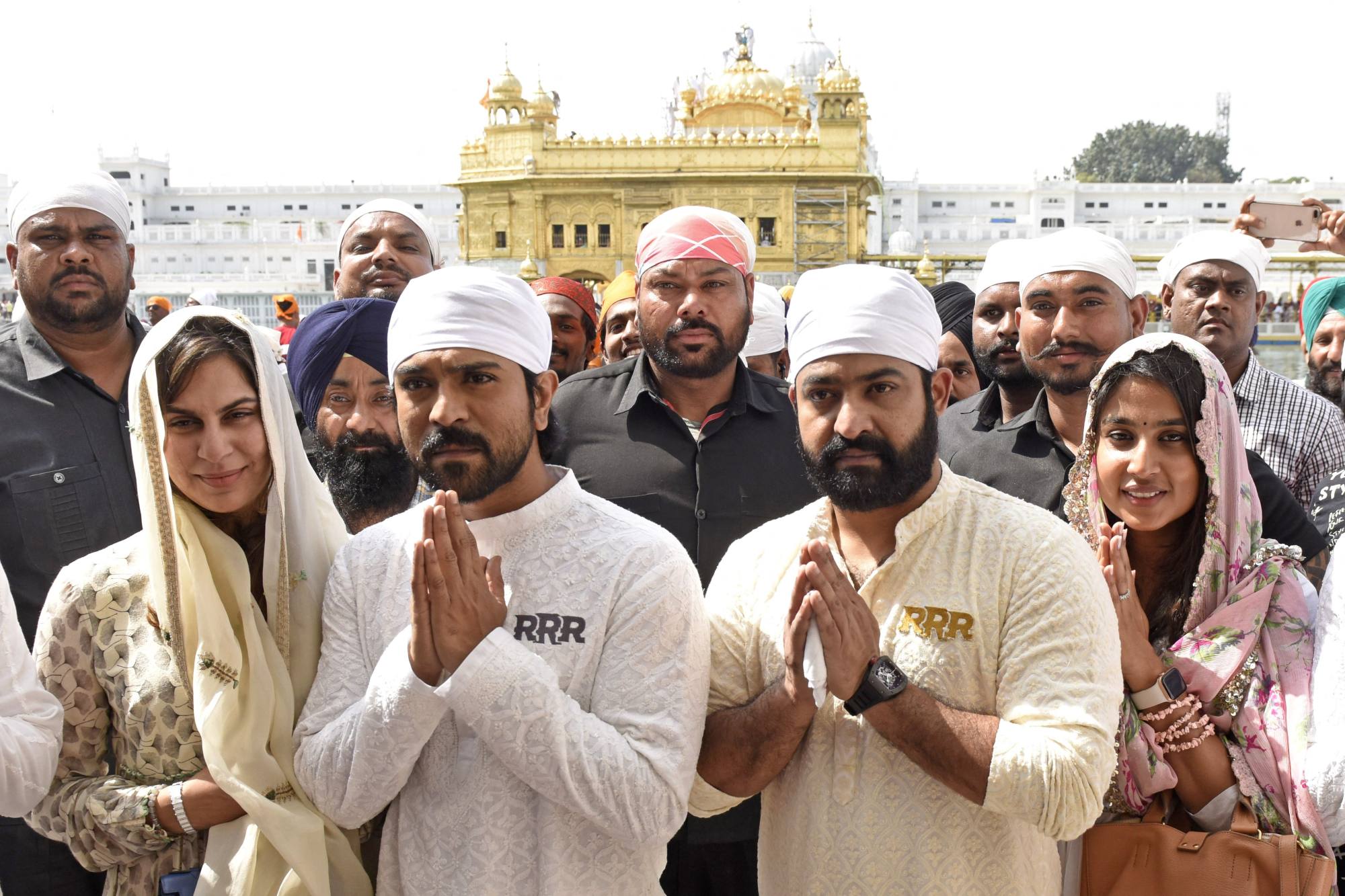 Star power
Top actors in Tollywood like Ram Charan, Allu Arjun and Jnr NTR are paid 500 million to 1 billion rupees (US$6.39 million to US$12.78 million) per film.
Jnr NTR, commonly known as Tarak, is the grandson of Andhra Pradesh's former chief minister and veteran actor NT Rama Rao. The 39-year-old began as a child actor and won a national award in 1997, in a film directed by his grandfather. He made his debut as an adult in the 2001 film Ninnu Choodalani.
Tarak is also the second India actor after Rajinikanth to have a fan base in Japan, after his 2013 action-comedy film Baadshah was dubbed in Japanese and selected for a film festival in Osaka. "The Japanese audience loved his dance moves and songs, and that is the main reason for his popularity, just like they loved Rajinikanth's mannerisms," said an industry insider.
"He is one of the finest star actors of the current generation. Great at dialogue delivery, can come up with a gamut of expressions effortlessly, NTR has long been known as a mass actor. Lately, he is experimenting with the subjects and looks, which has made him even more accessible to all sections of the audience, from the masses to the classes," said Telugu film critic Gudelli.
Tarak plays the hero in RRR, a Telugu blockbuster released this year, where he swings a motorcycle over his head, leaps in the air and even outsmarts tigers. The movie has been dubbed in other Indian languages, and has made unprecedented history with its pan-nation appeal and popularity at the box office where it raked in 10 billion rupees (US$127 million) in ticket sales. RRR also became the only Indian film in history to trend number one in the non-English films category for two weeks in a row on Netflix.
"The rise of Telugu films began in 2015, with the arrival of SS Rajamouli's graphical extravaganza Baahubali, and it reached its peak in the post-pandemic era," said Gudelli.
"Sukumar's Pushpa and Rajamouli's RRR became money-spinners in the Hindi market. Of late, thanks to Rajamouli, the industry has been churning out content that transcends boundaries."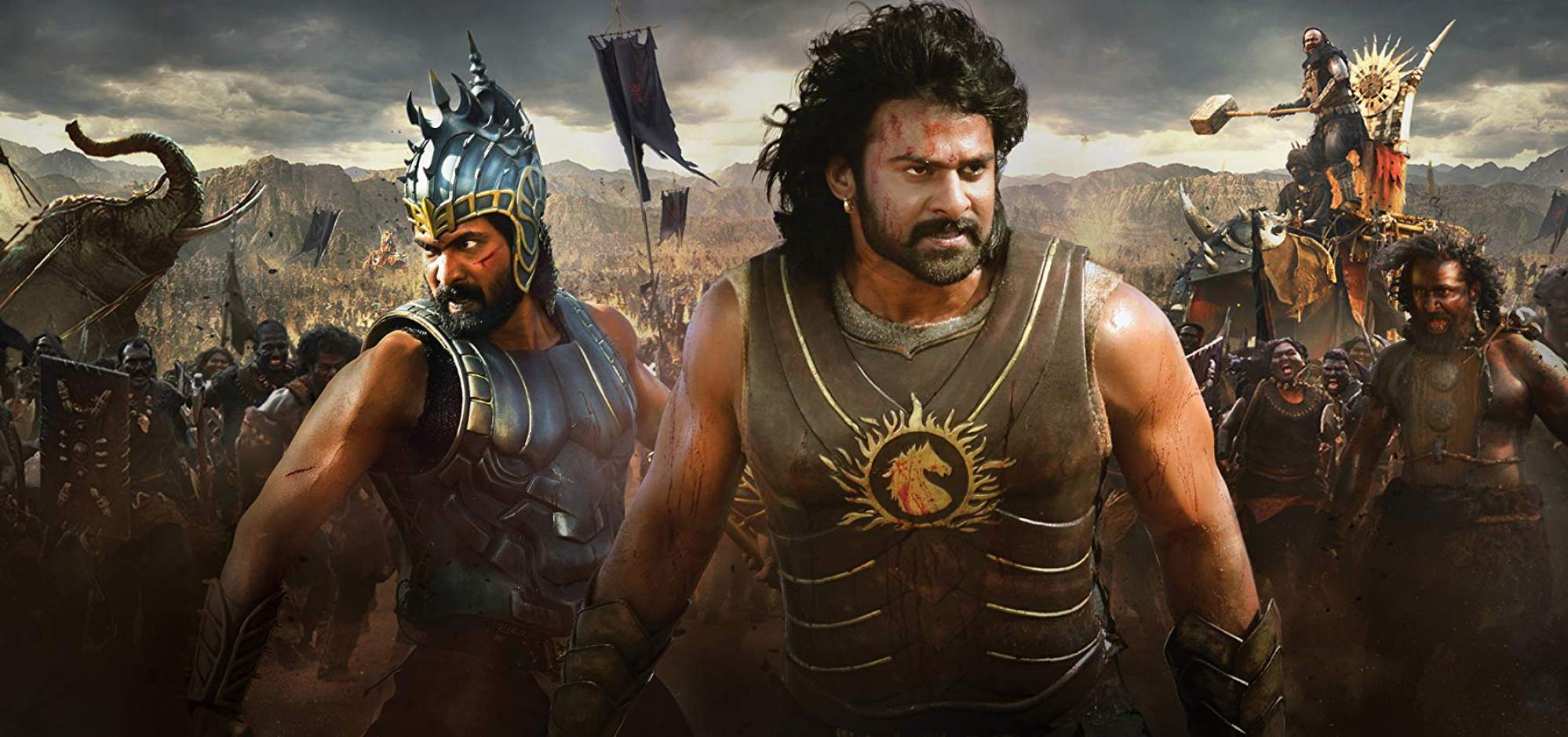 Knowing your audience
"Good content always works," says Indian film trade analyst Komal Nahta. "The Hindi film industry had, along the way, forgotten to make films for the masses. Interpreting the multiplex era as a change in audience preferences, they started to cater to the multiplex audience by making films with limited appeal.
"But the South Indian filmmakers knew that the audiences were the same. Their tastes may have become a little more refined but they continued to be emotional and liked the same stories told in a bigger and better way. They scored where Bollywood was failing.
Many Telugu movies are also high on technical quality and special effects thanks to Hyderabad's population of software developers. The overseas market, where OTT platforms are easily accessible, was the biggest moneymaker for Telugu films.
Telugu, the fourth most-spoken language in India, is also the language of the Indian diaspora in Britain, Europe, the Gulf and the United States. It is the third most-spoken Indian language in the US, with a large number of Telugu students and IT professionals.
Aggressive promotion in the north Indian market also accounted for the success of Telugu films like Pushpa and Baahubali. Promotions are typically the only way to reach a mass audience. The entire star cast of RRR travelled to over 13 cities in north India to promote the film.
Dialogue in Telugu movies have also been used as marketing material. One-liners from Pushpa trended online and were turned into memes, which grew in popularity with the younger crowd. Tollywood songs have also gained popularity on social media, with Butta Bomma and Oo antava going viral.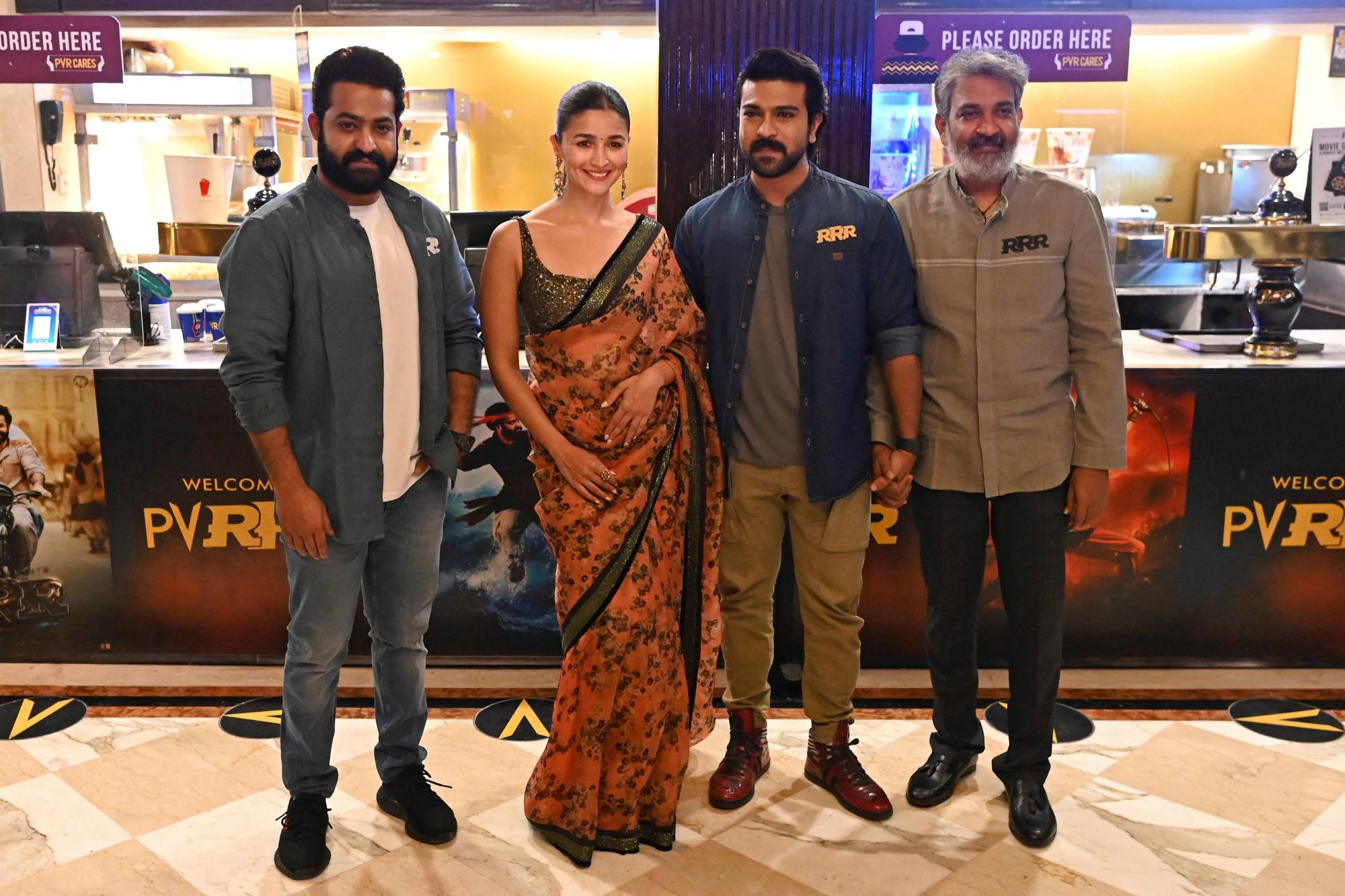 Not all song and dance
But Telugu cinema also has a dark side. "Over the years, it has had a reputation for its connection with caste politics, sectarianism, caste-based fan clubs and movie stars who are figureheads of caste pride. A majority of the popular actors belong to either Kamma or Kapu, the influential communities, and the industry is traditionally dominated by a handful of powerful dynastic families like Rama Rao and Chiranjeevi," said an industry insider.
"Most Telugu films are formulaic, have hyper-masculinist heroes and are often blatantly sexist, and socially and politically conservative. The film industry's social base is narrow. Most major stars, directors and producers are from a handful of powerful castes," said Prof Srinivas.
"Telugu films have been panned by critics for decades for their poor aesthetic quality. Very few films have won national and international awards. For long-term observers, it is amusing to see the praise being lavished on Telugu cinema."