India
Get more with myNEWS
A personalised news feed of stories that matter to you
Learn more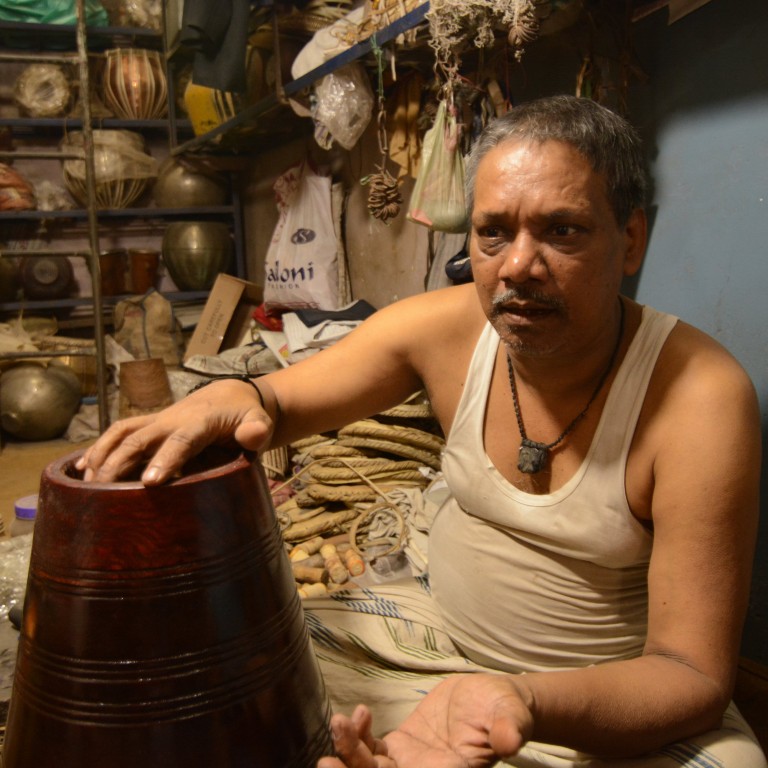 As India's tabla tradition fades, a drum craftsman's heart still beats for his art
Mumtaz Ali, 65, son of a master craftsman who made drums for stars including Ravi Shankar, has honed his skills for 45 years and has no plans to stop
The third-generation tabla expert is among the last of his ilk in a Varanasi market that once housed a thriving industry of instrument makers
At dusk, the narrow lanes of Dal Mandi in downtown Varanasi spring to life. Rows of shops in the northern Indian city offer colourful wares, from the famous Banarasi silk saris, costume jewellery and kitschy toys, to groceries like grains and pulses, to which the area owes its name.
Dal Mandi, which means "wholesale market of pulses" in Hindi, was the city's granary market and hub of public entertainment around the 17th century. In its heyday, it was a connoisseur's delight, with courtly performers holding their musical soirées or mehfils every evening, giving it the moniker tawaiefon ke gali, the lane of the courtesans.
The congested streets became home to a growing cottage industry of musical instruments. During the day, the clanking and hammering of brass wires filled the air, as did sounds of scrubbing leather being made into sitars, sarangi (string instruments), or tabla (hand drums or percussion instruments). In the evenings, the melody of these instruments and the silken renditions of courtesans would make Dal Mandi truly atmospheric.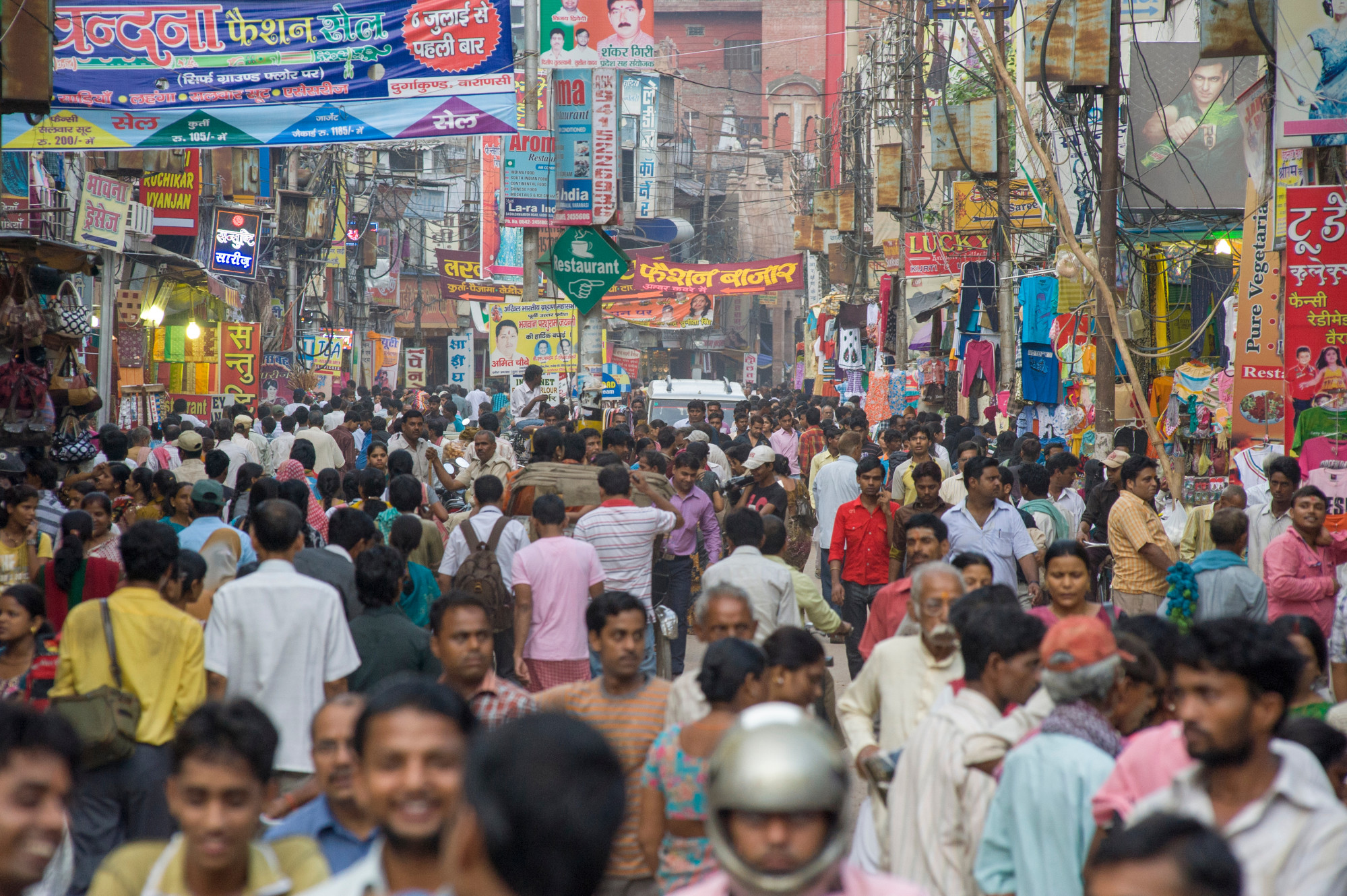 When
India
became independent in 1947, the tradition of courtly performances waned. Most female performers left Varanasi, also known as Banaras. Some became radio artists or playback singers in early Hindi cinema, before moving to the film industries in Kolkata, Mumbai and Lahore.
Traditional instrument-makers left, too. Some quit their vocation and took up other jobs far away from creative industries, such as driving taxis. Dal Mandi became a shell of its former self.
Still, some found reason to stay. For Mumtaz Ali, 65, it is the love for his dying craft that keeps him going.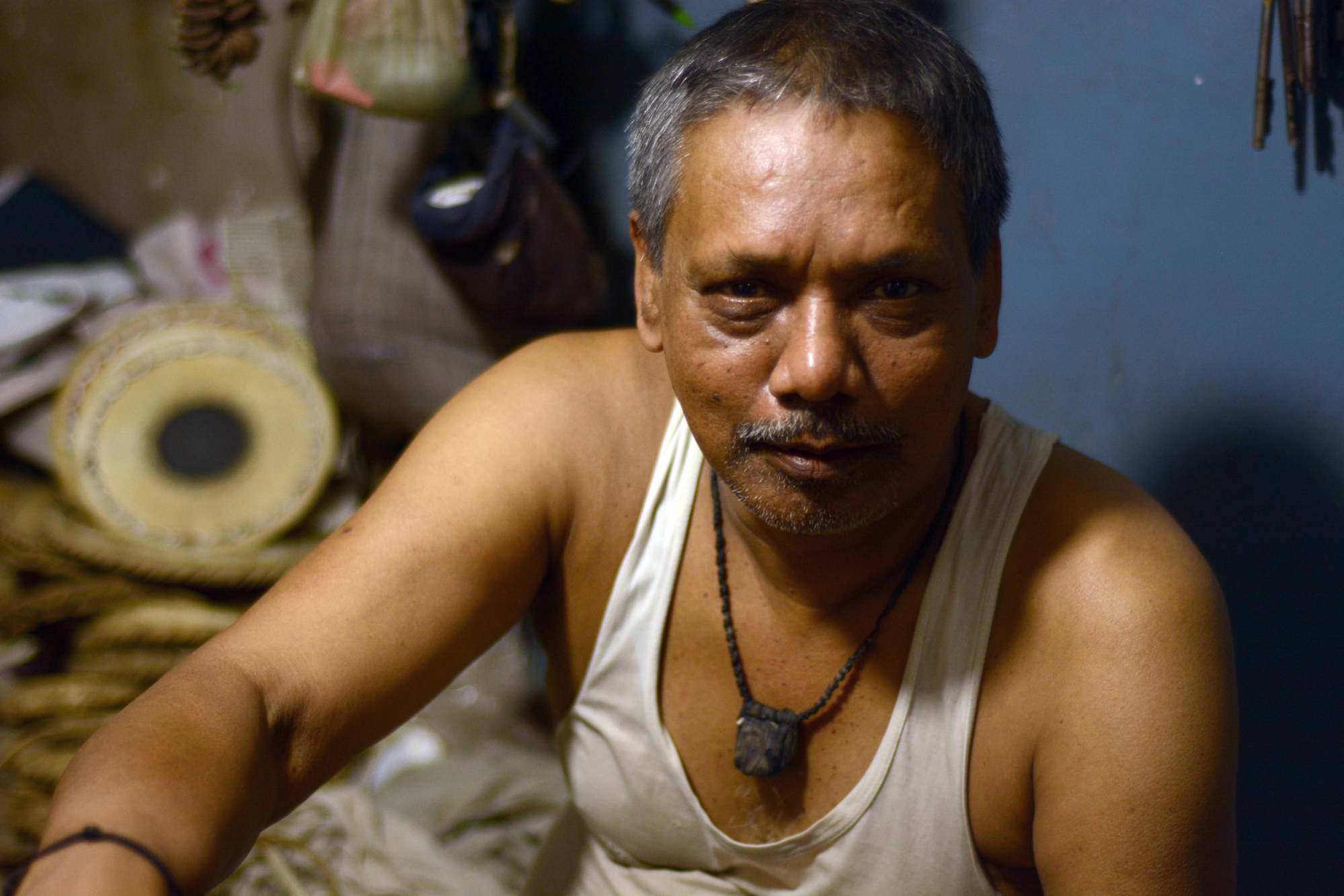 A storied past
Mumtaz Bhai, as he is known locally, is a third-generation master craftsman making traditional tabla hand drums.
He loves his Banarasi khullad chai (tea served in earthen tumblers) and paan (betel quid) and vows to breathe his last here, come what may. "We have always belonged to Banaras. Perhaps we came with the Mughals from Delhi," he said of his family's roots.
There is a saying in Banaras, that not everyone can churn out the sweetest of melodies from a pair of tabla. But Mumtaz Bhai's father was blessed with the gift.
"My father, Shamsuddin Ali, was a legend in his own right – people would use this phrase in citing his artistry of making the finest of tabla," he said.
"I had no clue of the legacy I had inherited. The praises didn't have any appeal for me. As a 12-year-old, I would prefer awaragardi (lounging happily) and occasionally got beaten by my father for that."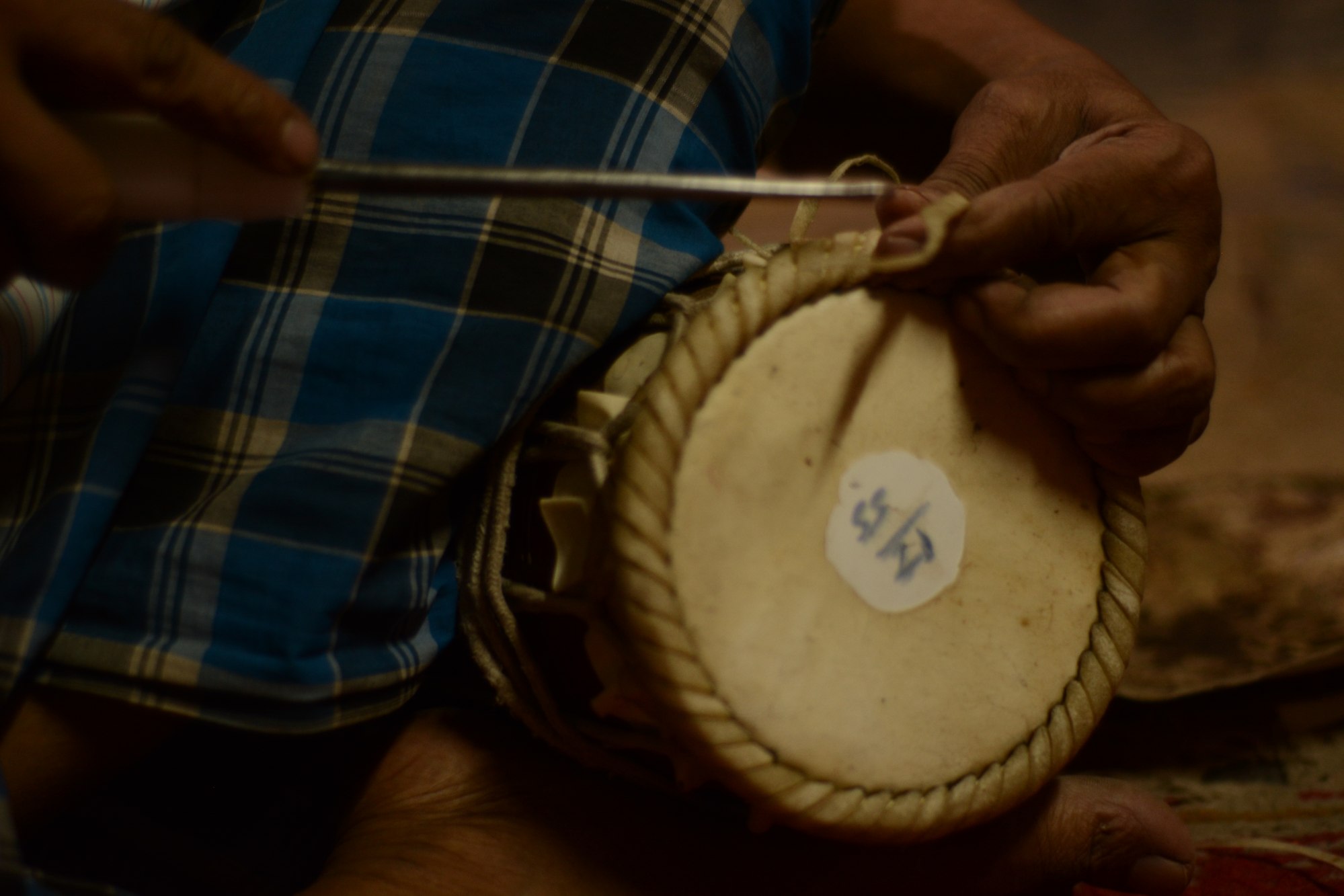 As with most family trades, Mumtaz Bhai knew he would one day have to take over. But that happened sooner than expected with his father's untimely death, which sank the family into poverty.
"I was compelled to pick the threads from where my father had suddenly aborted it. It was a life choice for me, either to perish or to take tabla seriously," he said.
"My world fell apart. From the son of a famous tabla-maker, whose skills were loved by Ravi Shankar the Indian musical genius, I was a craftsman without any skills or monies."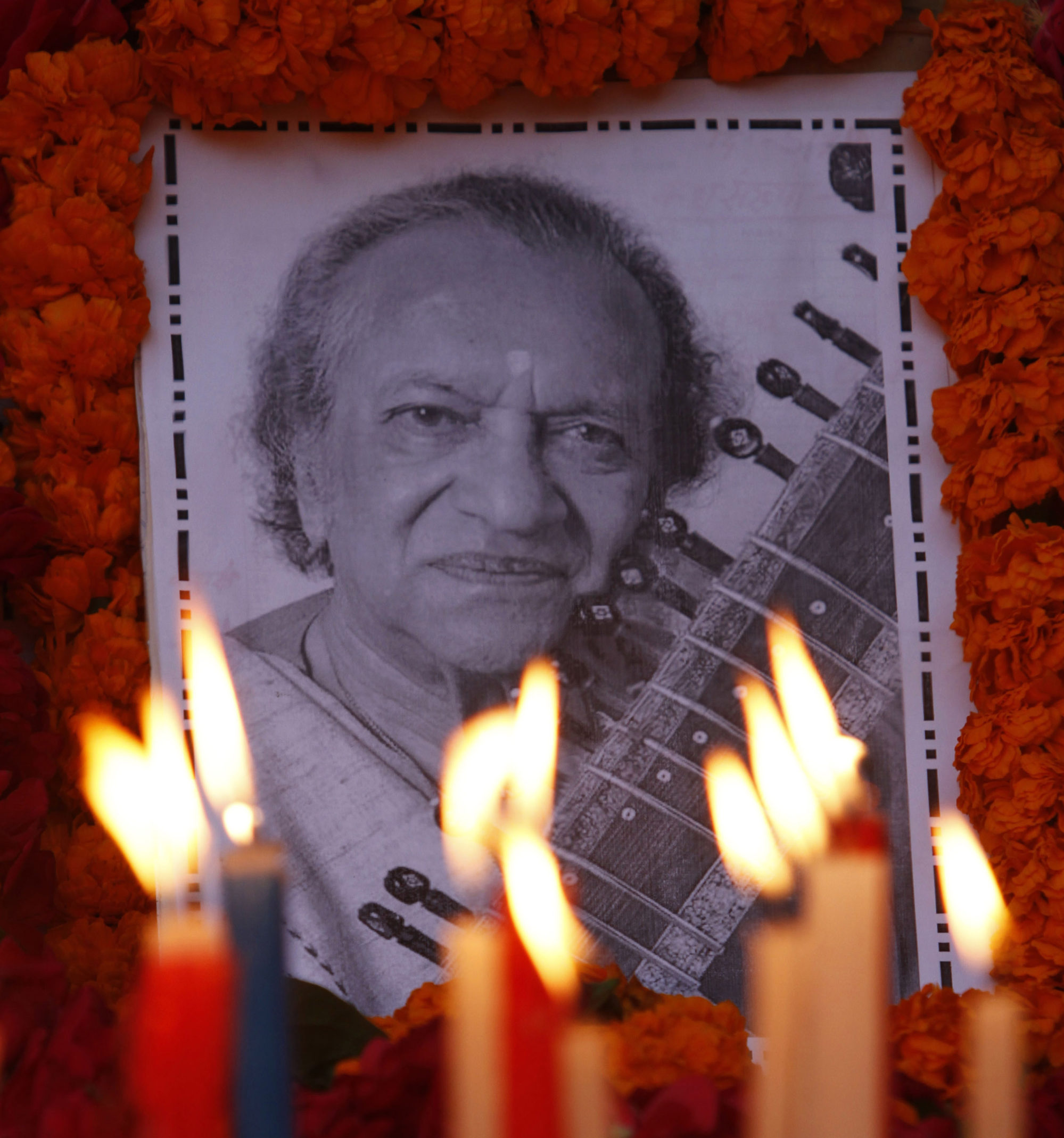 Picking up a large patch of leather and brass scissors, Mumtaz Bhai cuts perfect leather rounds, each to be fitted later onto his tabla. This is a crucial step as the cutting and stitching of the leather piece determines the quality of sound produced by any pair of tabla.
Neatly folding a betal leaf for his next betal quid before shoving it into his mouth, he said: "Abba (father) had forcibly taught me the process but it was Sharda Sahay and Pandit Kishen Maharaj – two legendary tabla players of Banaras, and my father's clients – who made me understand the dynamics of tabla-making.
"Sharda Ji helped me cope with my grief and poverty, supporting me in dire times, training me meticulously. Not once did I feel discriminated against or left behind as a poor unlettered Muslim."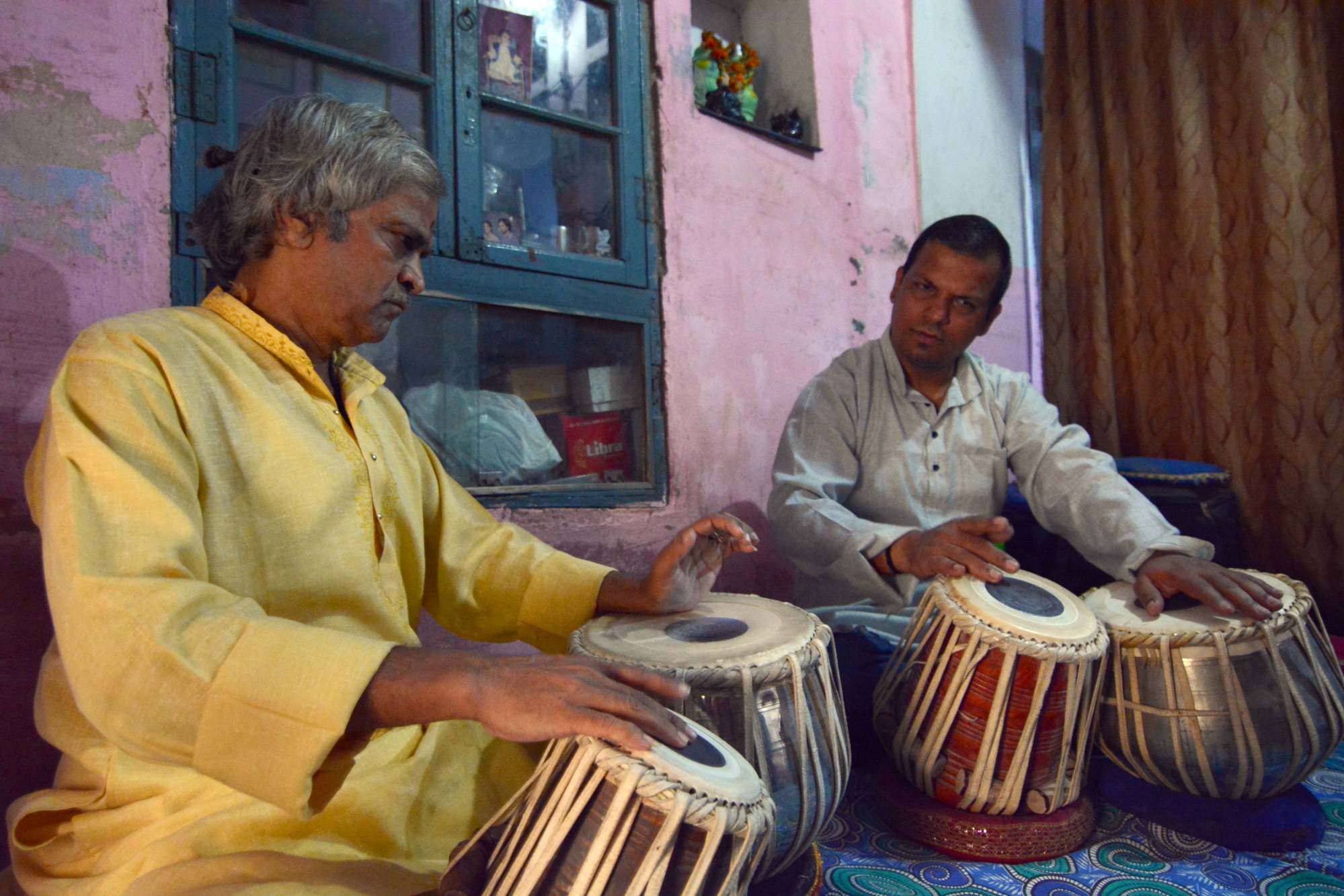 Music as a unifier
At 7pm, tabla maestro Pandit Kishenram Dohkar and his student Ravi Tripathi drop by Mumtaz Bhai's shop. They seem to be frequent visitors. The bond of the Muslim and Hindu men looks unusual, given the current political climate in the country, where followers of Islam have been increasingly targeted.
But music has not paid the price for divisive politics.
"In Banaras, we follow the principles of pluralism, locally known as Ganga-Yamuna tehzeeb," Pandit Dohkar says in Hindustani. "In the music circle of Banaras, we don't call out people on grounds of religion."
Pandit Dohkar is a seventh-generation Maharashtrian Brahmin whose family had migrated to Banaras in the 18th century with their patrons, the royals of Nagpur. He was trained by another legendary artist Anokhi Lal Mishra.
Tabla players with mostly Hindu names have peppered our conversations so far. It was time to ask the group if this was merely coincidental. Are tabla players mostly Hindus?
Tripathi, 40, said: "What is almost never discussed is that at least 70 per cent of tabla players across the world have been always Hindus and the tabla makers mostly Muslims."
"Of course, there are exceptions like Ustad Zakir Hussain and his father Ustad Allahrakha. I have been learning tabla for two decades and I also teach young school-goers. In both roles, I have never witnessed any religious divide."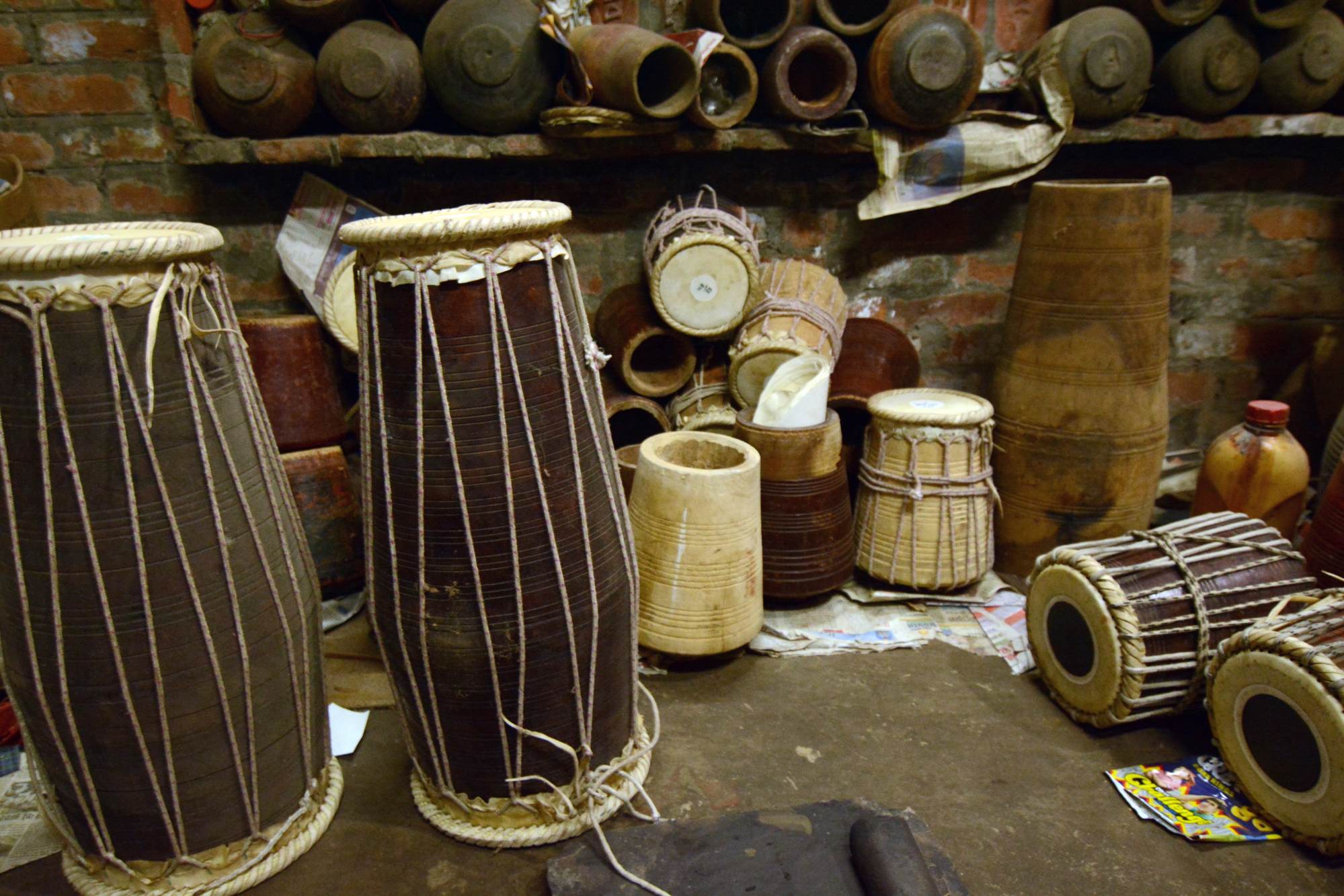 Close to dinner hour, the visitors wave goodbye, taking a pair of tabla that Pandit Dohkar had given to Mumtaz Bhai for a maintenance check.
More chai gets ordered even though darkness has fallen. Mumtaz Bhai smiles: "No worries, chai is a 24-hour drink for a Banarasi like me."
He adds: "The tabla Pandit Ji took back was made by my father. He also has a pair made by me. Tabla-making has remained largely manual but some fineness abounds it these days. From its tools to leather processing, things have been easier than before."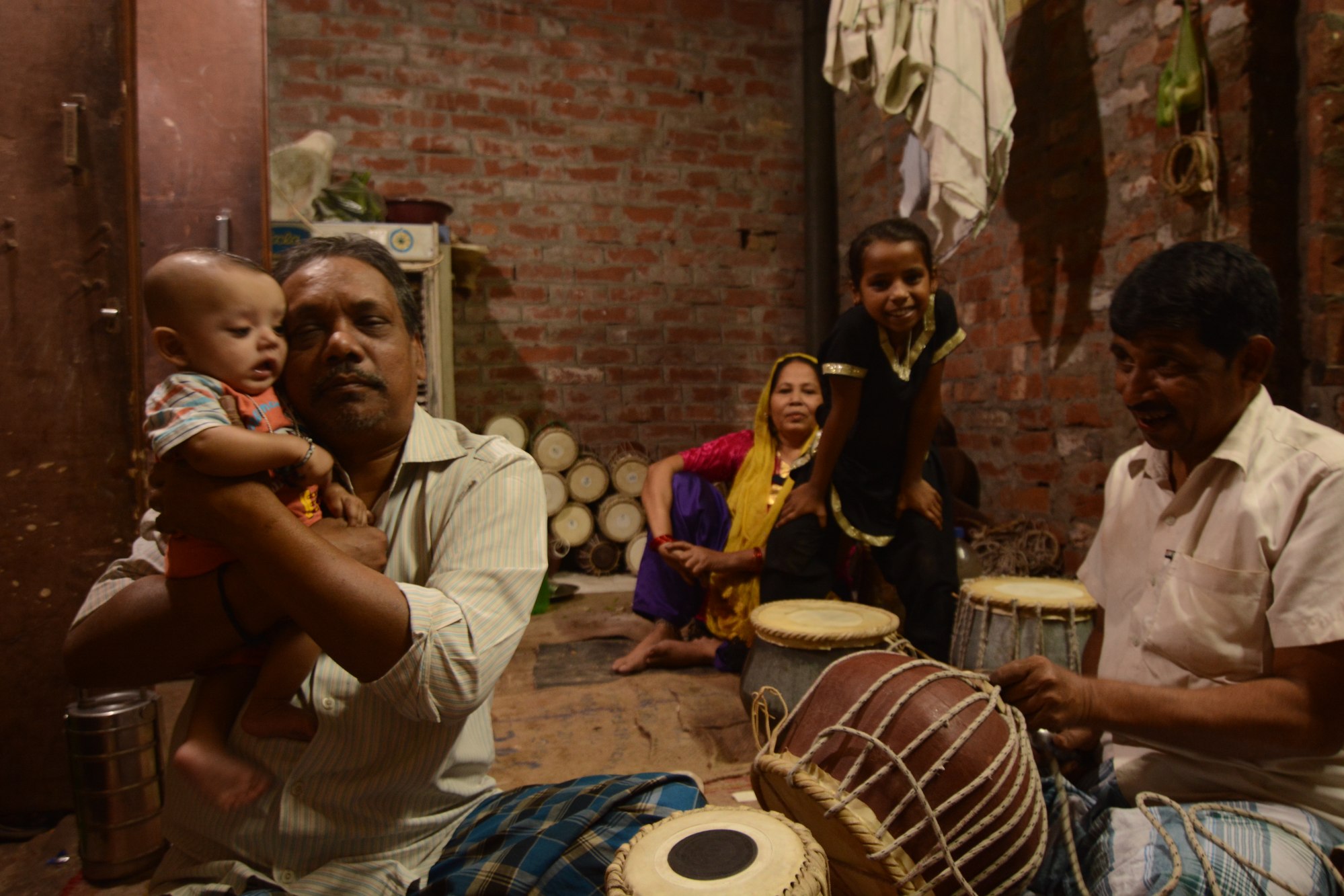 Continuing a tradition
Dal Mandi at nine in the evening sounds chirpy. There is a steady flow of customers at this hour. A young runner sets down an earthen cup and disappears into the lanes.
Mumtaz Bhai consumes his fifth betal quid and muses about whether his children would follow in his footsteps.
"I have five sons. Ideally, I'd want them all to stick to this artistry, a skill like no other. The older ones help me out in tandem with their studies, the two juniors are really young."
It is harder now than before to build your name as a tabla maker, he says.
"Everything is about knowing the decision-makers these days, whether you know a principal of a local music school or maybe a music director in Bollywood. I am not saying that merit and word of mouth are totally obsolete but [knowing the right people] works better and is easier.
"But if tabla is destined for you, you will make tabla whether you love it or not," he says. "Look at me, surely I now love my art, a skill I will die with."