India
Get more with myNEWS
A personalised news feed of stories that matter to you
Learn more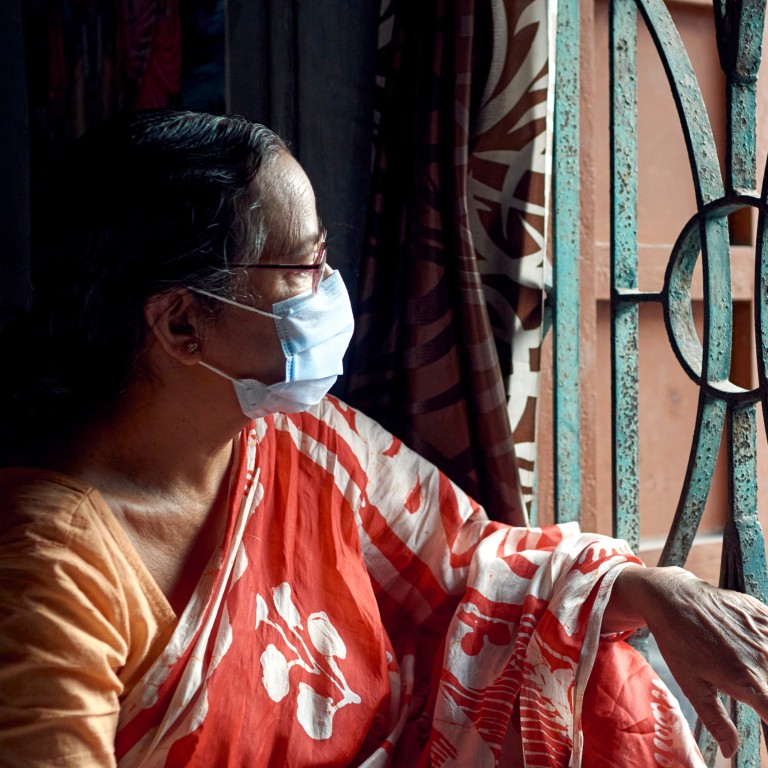 Indian youths pair up with 'grandpals' in Ratan Tata-backed scheme to fight elderly loneliness
The issue of lonely elderly is likely to get increasingly acute as India's population growth slows and its number of elderly people grows
Goodfellows is the brainchild of Shantanu Naidu, who oversees wealthy industrialist Ratan Tata's personal office and start-up portfolio
With
India
's 60-plus population set to rise significantly over the next decades, combating elderly loneliness is looming as a major challenge.
With half the nation of 1.4 billion people under the age of 30, India is still primarily a young country. Roughly 10 per cent of the population is over the age of 60. But those favourable demographics are changing fast.
The number of seniors will soar by 41 per cent to hit 194 million by 2031, up from 138 million now, the statistics ministry projected in a just-released report. By 2050, the over-60s will make up nearly 20 per cent of the population.
The need to tackle the problem of social isolation for senior citizens was driven home during the
coronavirus pandemic
, when lengthy lockdowns and other curbs on mixing meant enforced solitude for the elderly.
Cornell University MBA graduate Shantanu Naidu, 30, said he saw during the pandemic how "companionship and conversation were so important" to his elderly neighbours in Mumbai where he lives. It inspired him to found Goodfellows, a service that pairs elderly folk, known as "grandpals", with university graduates known as "goodfellows".
Naidu says the company aims to do "everything a grandchild would do for a grandparent". Goodfellows visit their grandpals on alternate days for a few hours of conversation and companionship. The start-up also organises monthly get-togethers for all clients so they can form new friendships.
"We take them shopping, for outings, walks, to the doctor, watch films, teach them technology, have conversations over tea," said Naidu. "Our goodfellows are there for it all."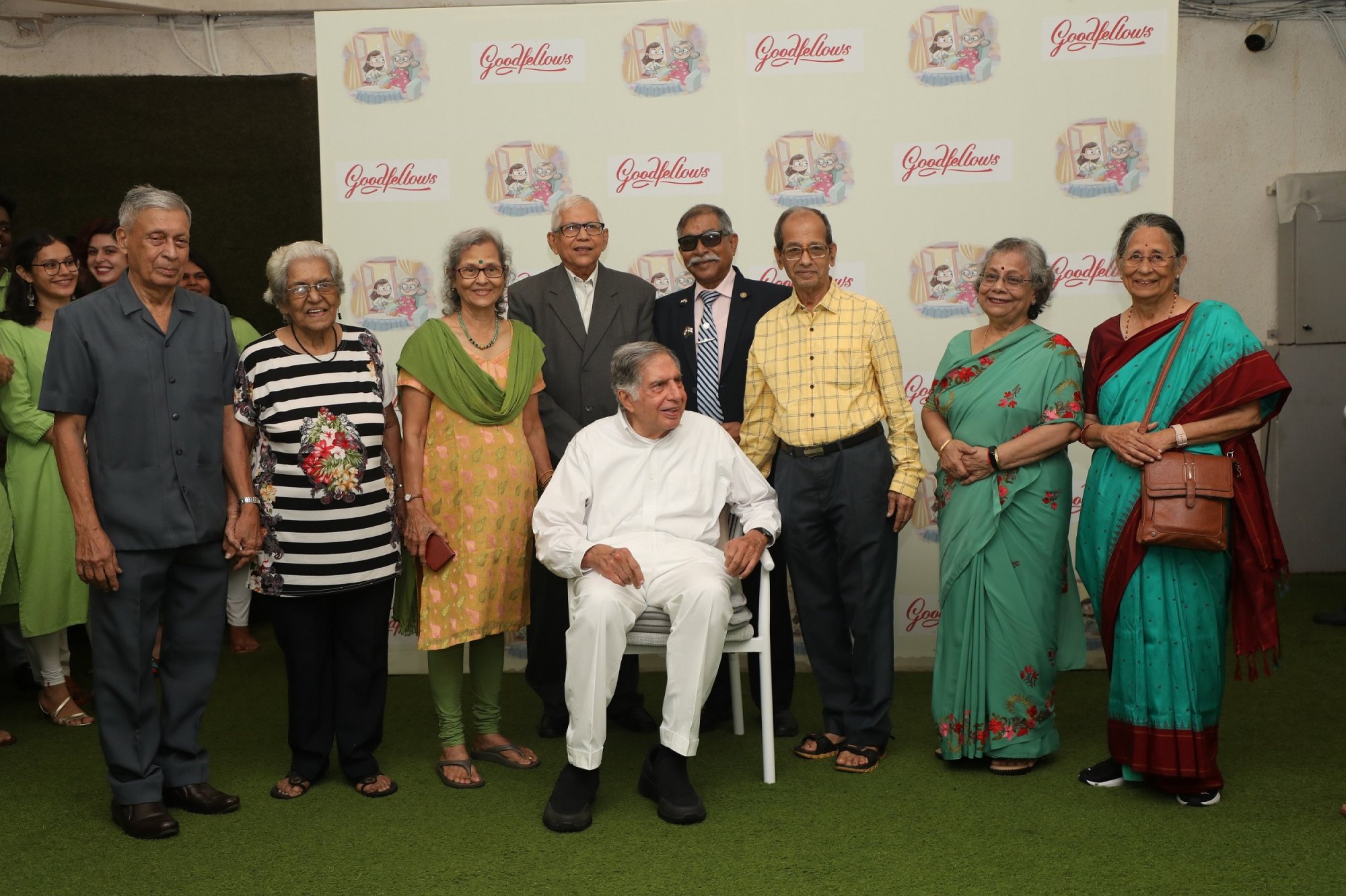 The "companion grandkids" start-up has received prominent backing from Indian tycoon Ratan Tata, 84, who steered the global conglomerate Tata Group for more than two decades.
"You don't know what it's like to be lonely until you spend time alone wishing for companionship," said Ratan Tata, now the chairman emeritus of the sprawling IT-to-automobiles Tata empire, at Goodfellows' Mumbai launch in mid-August.
Ratan Tata, who since his retirement in 2017 has become one of India's most prominent start-up investors, noted that "no one cares about getting old until they actually get old and you find it's a difficult world".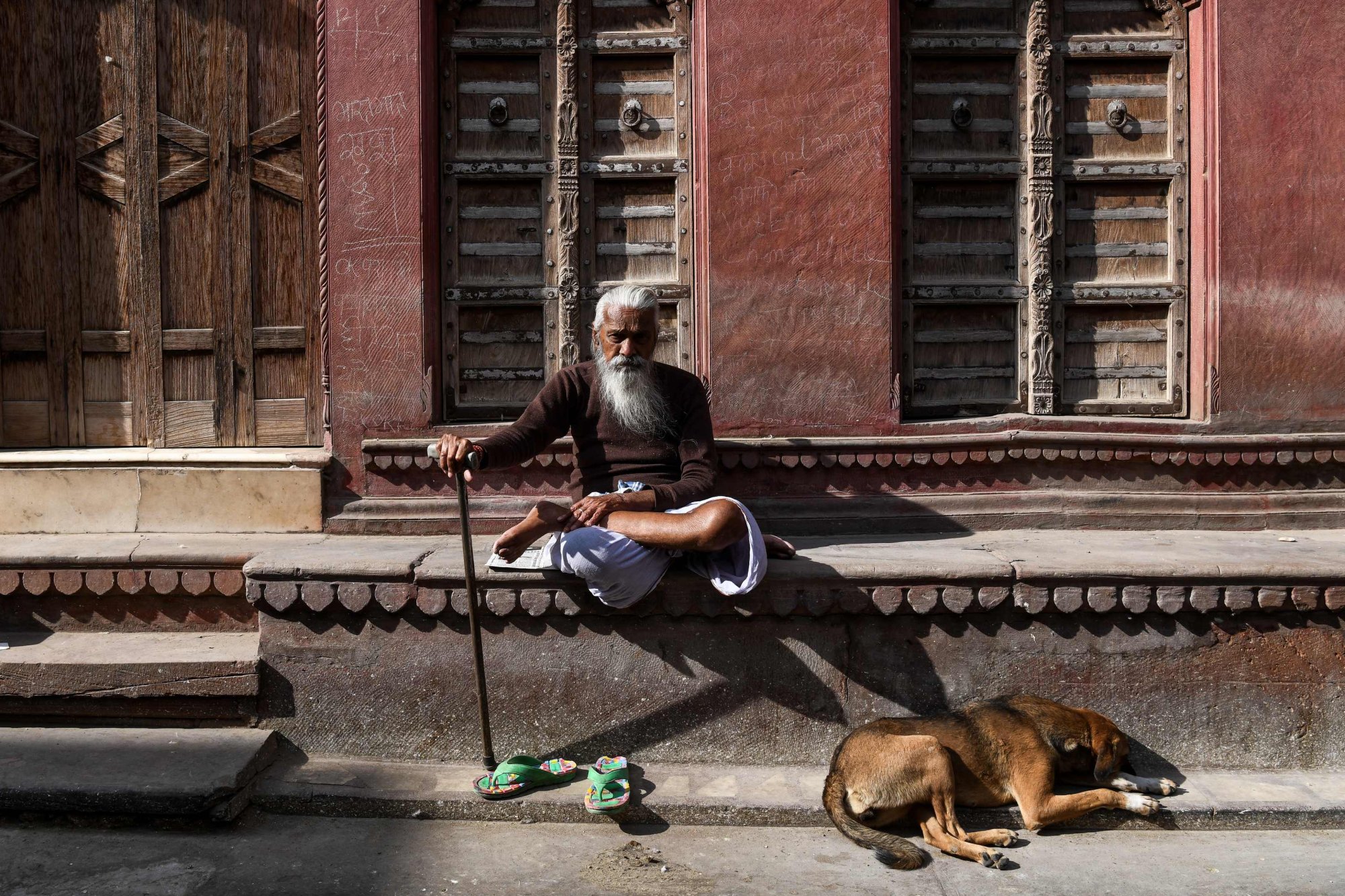 Research shows loneliness can have devastating consequences. It is linked with a higher risk of illnesses such as heart disease, stroke, cancer, hypertension, and diabetes, and can accelerate cognitive decline.
More elderly Indians are becoming empty nesters as their children move to other cities or abroad out for work. A diminishing trend in multigenerational families living in the same home is compounding elderly social isolation. A recent survey of 10,000 senior citizens by India's Pan Healthcare showed that over 65 per cent reported feeling lonely.
India can look to China for a glimpse of elderly loneliness issues in an ageing society. Many working-age adults in China leave home and move to cities for work, leaving rural areas dominated by the elderly.
China is rapidly ageing, with about 19 per cent of the population 60 years old or above in 2020, according to the 2020 census. This percentage is expected to grow to 25 per cent by 2040, the World Health Organization projects.
To address elderly loneliness, the Chinese government in 2013
introduced a law
that ordered children to visit their elderly parents or face a fine.
In Japan, where about three in 10 of the country's 126 million people are
above the age of 65
, a minister for loneliness was appointed in 2021 to tackle social isolation and mental health issues experienced by seniors. The UK, too, has a minister for loneliness.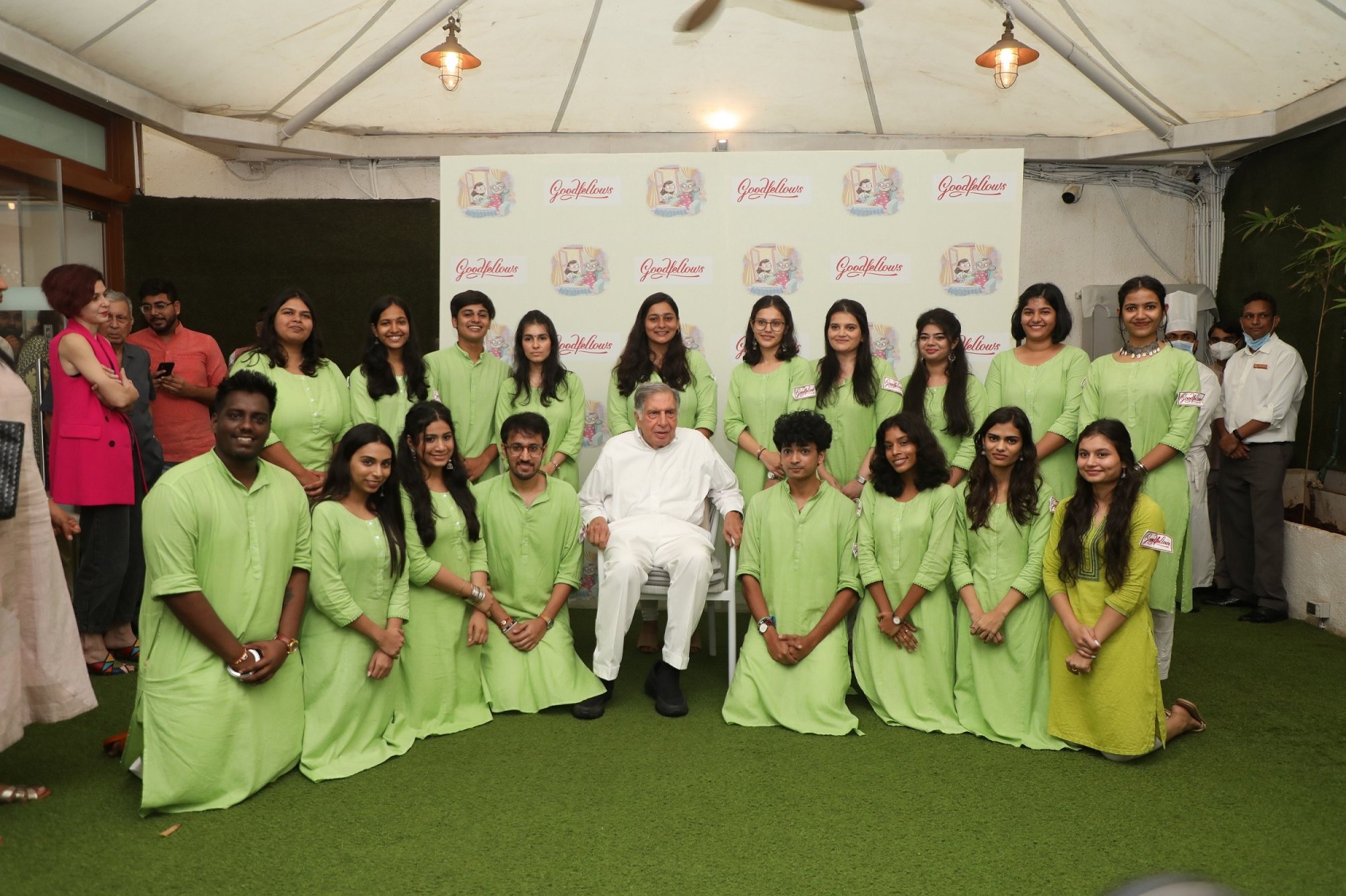 Goodfellows has just completed a six-month trial in Mumbai where it paired goodfellows with 20 seniors aged 60-90.
"You feel like you're part of society again," said Sushanta Jana, an ex-Indian naval commander who did not divulge his age. The goodfellow assigned to him "brought a breath of fresh air into my life", he said.
Goodfellows are recruited from a range of backgrounds. Naidu has employed actors, teachers, filmmakers and engineers. Hires are "rigorously vetted" for their emotional and social intelligence skills, and ability to engage with people. There is also a police background check.
"We have to take care that every goodfellow has a kind heart," Naidu said, adding that the venture has been swamped with applications from young people who appreciate the company's mission.
Naidu plans to expand the service to Pune, Bangalore, Chennai and Kolkata. He has 25 goodfellows in Mumbai, a number he hopes to boost to 100 in a year which would mean around 400 grandpals in that city. "Each goodfellow can have three to four grandpals," he said.
Goodfellows' services are free for the first month, and subsequently cost 5,000 rupees (US$62) a month. It is aimed at India's burgeoning middle- and upper-middle classes.
"Once people have experienced it for three months, we have a 100 per cent conversion rate," Naidu said. There are other paid befriending services in the US. In India, while there are outlets offering volunteer companionship, Goodfellows is "the first mover in this (paid) space in India", he said.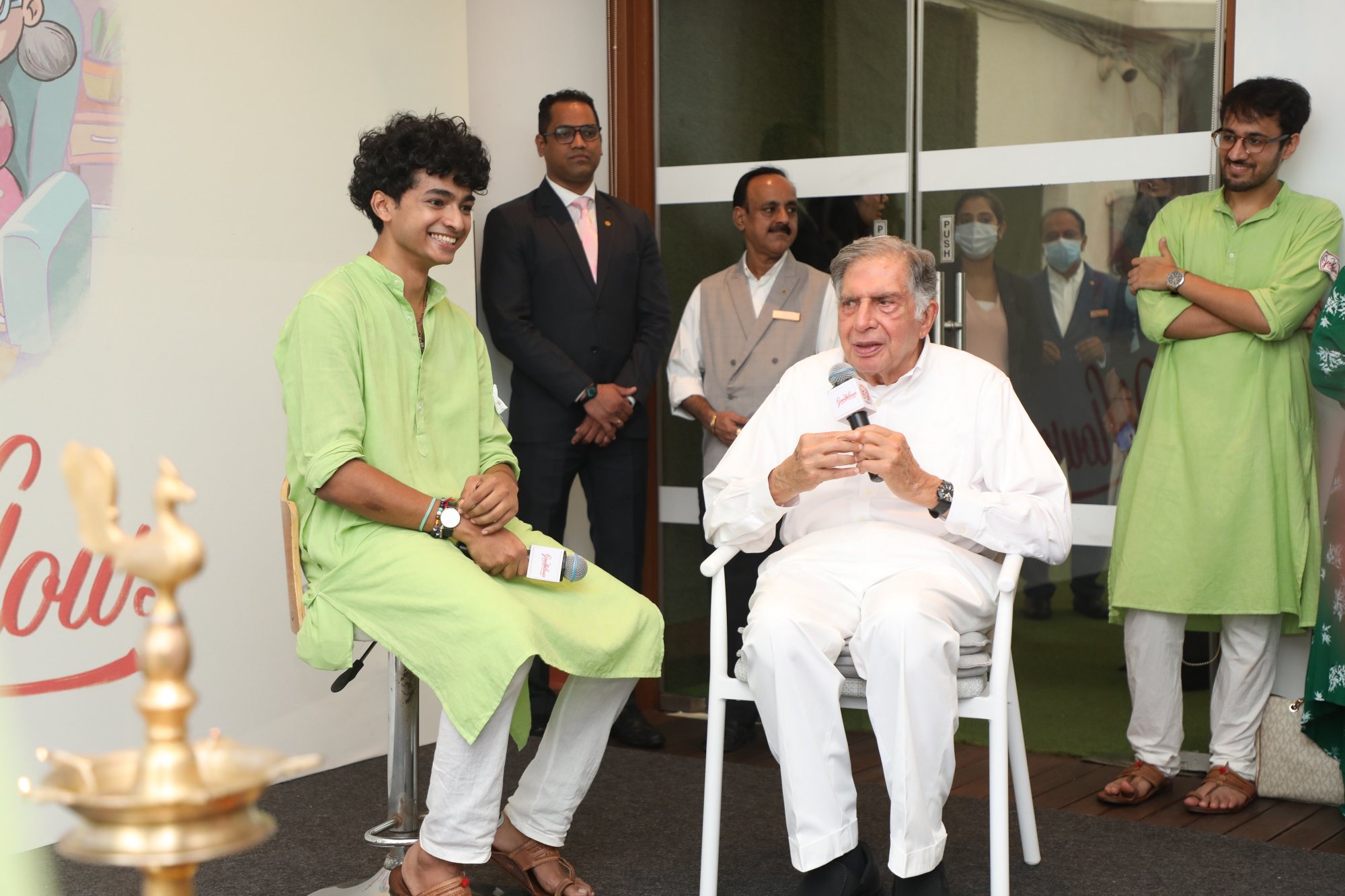 Since Ratan Tata retired from the day-to-day running of Tata Group, he has invested in more than 50 ventures, including electric vehicle-maker Ola Electric Mobility and discount brokerage Upstox.
"His association gives us credibility, (it) will help people have faith in the concept," said Naidu, who is the fifth generation in his family to work for the 168-year-old Tata Group.
Naidu is the manager of Ratan Tata's personal office and his start-up portfolio and shares his love of dogs. Ratan Tata had also invested in Naidu's Motopaws, which put glow-in – the-dark collars on stray dogs to help drivers avoid them.
Goodfellows has other investors too who are "investing for the impact on lives, not for financial returns. This is a social responsibility investment. It's not going to be a unicorn", Naidu said, referring to start-ups with a valuation over US$1 billion.