Thailand
Get more with myNEWS
A personalised news feed of stories that matter to you
Learn more
Life after love: Thai women married to German men open up about their lives in Berlin
Thai women have to navigate cultural differences, find jobs and establish own cultural space in Germany, study shows
Most of them are in jobs related to Thai culture if they are not fluent in German, but some have chosen to remain and call Germany home
Gert Göhs went on holiday to
Thailand
in November 2006 after a friend told him it was a paradise where the sun was shining and women were nice. While in Phuket, the German tourist met Nittrya Mahaup, who was working at a bar, and she offered to show him around the island.
He fell in love over two weeks, riding on the back of her motorcycle. Less than a year later, she agreed to marry him and move to
Germany
. Göhs, 60, and his 44-year-old wife have been married 15 years and now live in Berlin.
There are currently around 115,000 Thais living in the country, according to 2022 statistics from the Federal Foreign Office of Germany.
A 2018 study by Dr Woramon Sinsuwan, a career diplomat, found that almost nine in 10 Thai migrants in Germany are women, with a significant number being marriage migrants.
According to the study, these women face challenges settling into life in Germany, as they have to navigate cultural differences, learn a new language, find jobs in the German labour market, and establish their own cultural space – often with their partners in tow.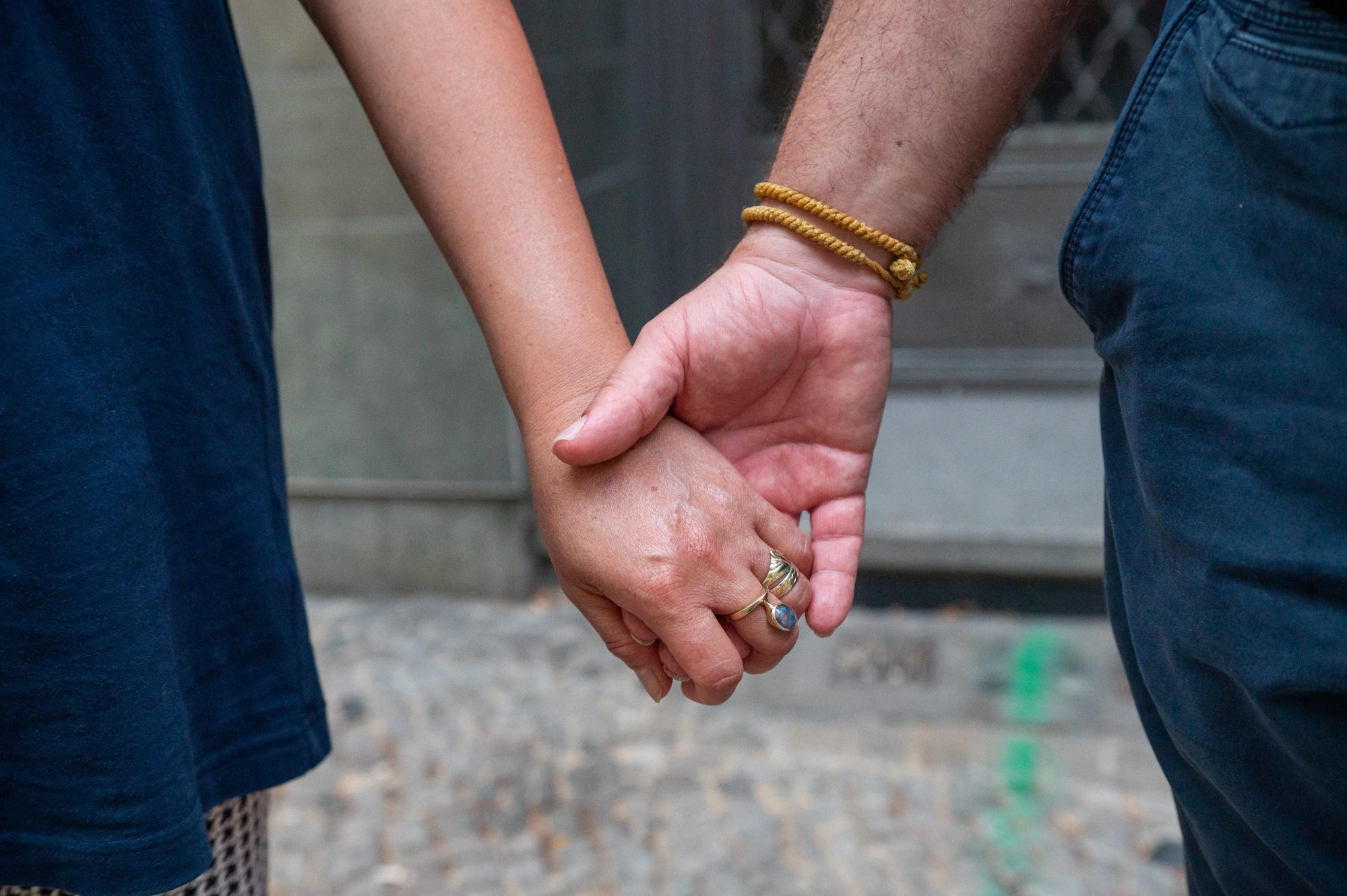 Bridging cultural barriers
Nittrya recalled her shock when she was showered by grains of rice during her wedding ceremony. In Germany, it is believed that every grain stuck in the bride's hair would represent a future child.
"It was surprising. My husband only explained the German tradition to me afterwards," she said. This was just the beginning of many cultural differences that the couple had to navigate in their relationship, among them financial issues and religion.
Göhs, a foreign policy adviser for a political party, said German people seldom talked about sex or money early in relationships. "But women in Thailand very quickly ask you, 'What do you do?' and 'How much money do you make?'" he said. "If you don't know the culture, you'd think that maybe she's only after money."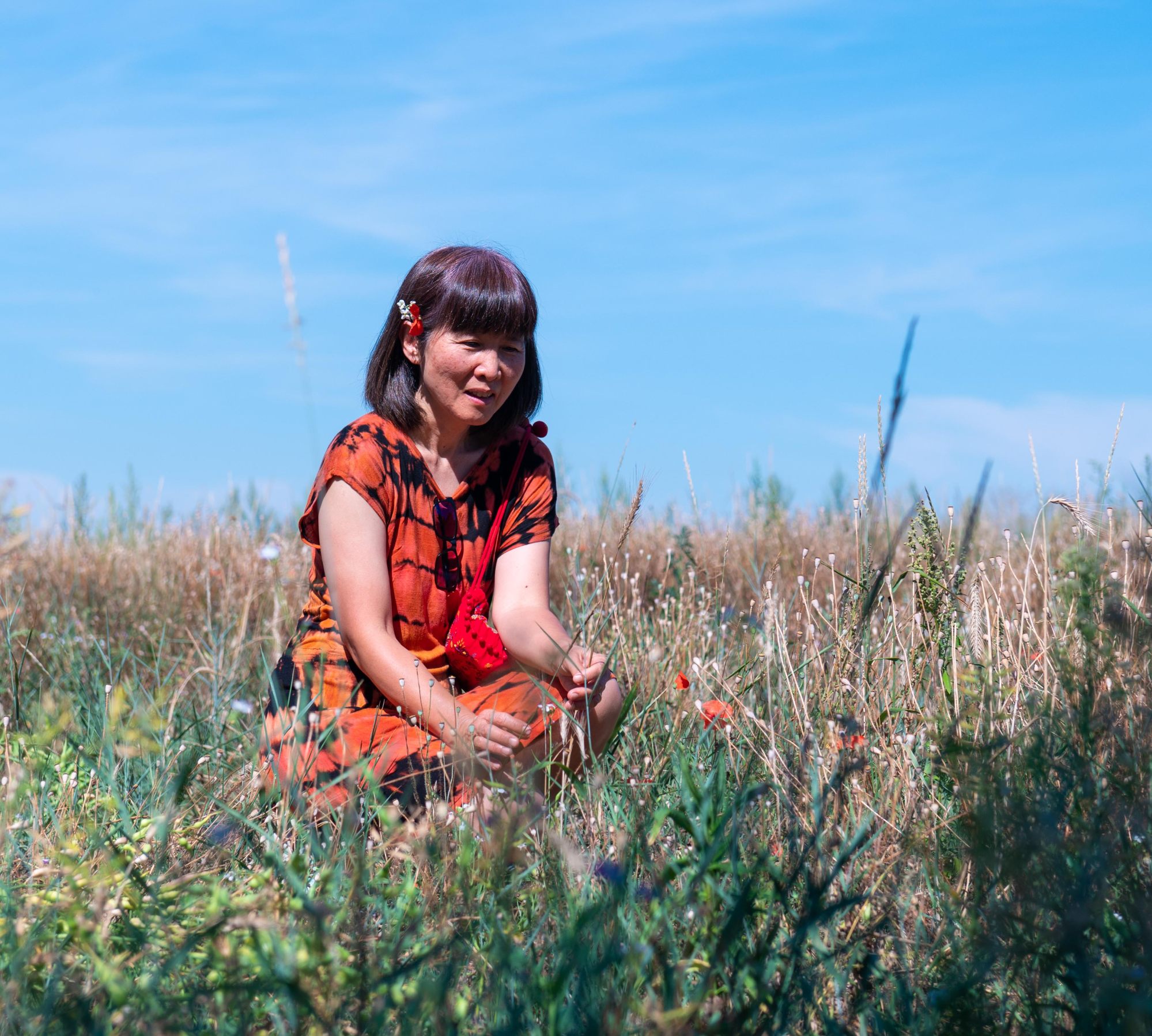 Working as a kitchen assistant on a part-time basis, Nittrya uses her salary to support her elderly parents back in Thailand. "The pay from one hour of work here is equal to one day's work in Thailand," she said.
Germany's extensive welfare system means it is not typical for husbands to financially support their wives' families, according to Göhs. Nevertheless, he contributes 5,000 baht (US$133) per month to Nittrya's parents as he finds the pension they receive in Thailand rather low.
Over the years, the couple have taken to each other's traditions. She celebrates Christmas with his family and views it as a happy occasion that she looks forward to each year. Meanwhile, he visits Buddhist temples in Berlin to take part in Thai festivals such as Songkran and Loy Krathong with Nittrya, who considers herself deeply religious.
"You get a sense of what are cultural differences and what are character differences," Göhs said. "The important thing [when working through cultural differences] is that we are nice to each other."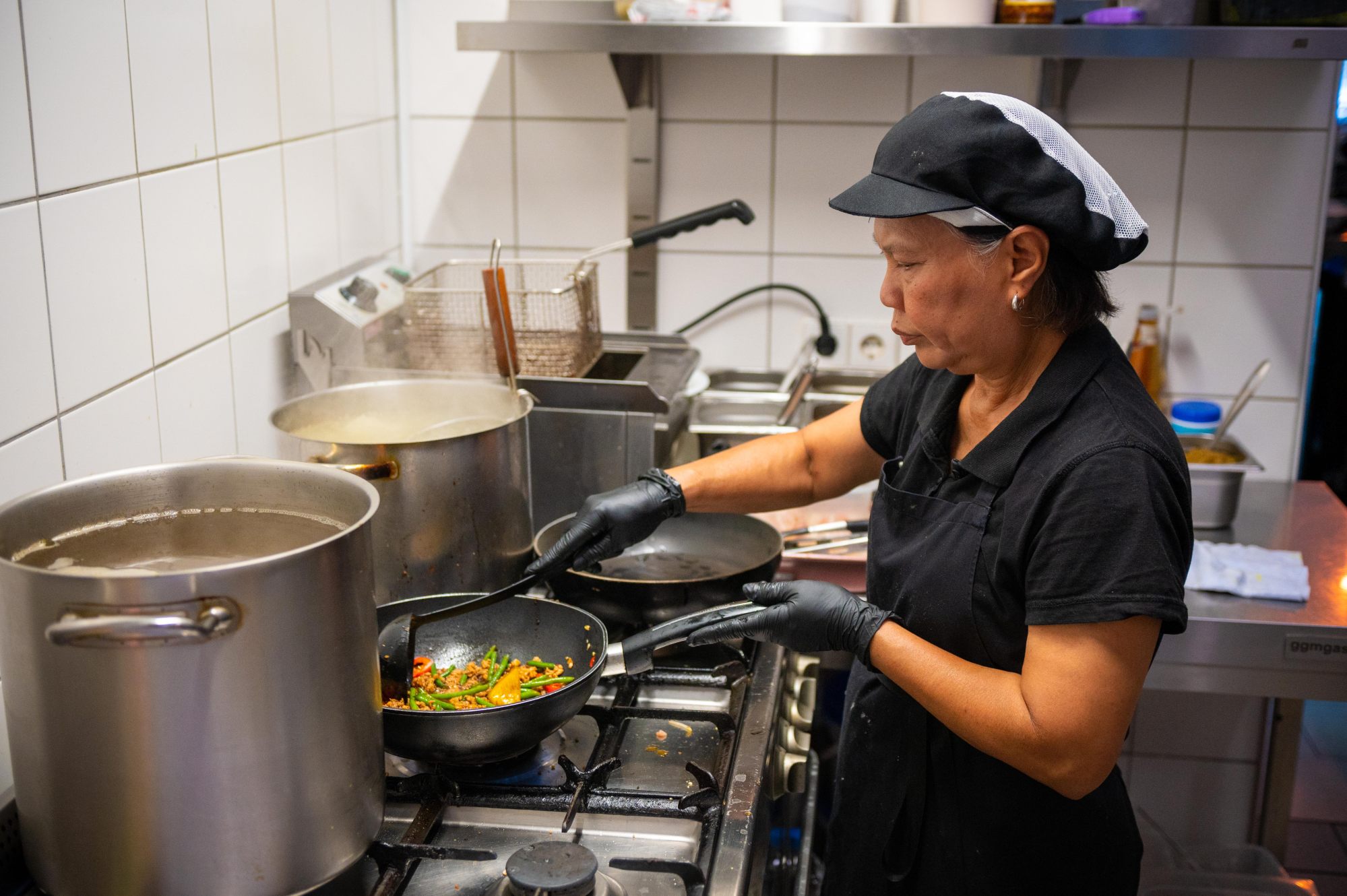 Working within their communities
Thai women who come to Germany say they face limited choices in the job market, hampered by a lack of fluency in German and unfamiliarity with local customs and norms.
Wasana Hosakul, 55, was an officer for a shipping company before marrying her German husband and moving to Berlin in 2014. Although she has a degree in finance and banking from Ramkhamhaeng University in Bangkok, she now works part-time at Thai Park – a weekend market with Thai food vendors.
"To work in the same field here, I'd have to get retrained for one to two years," she said. "Working in this industry you need to learn specific vocabulary. It takes too long and I feel too old for it."
Women not fluent in German often end up working in jobs related to Thai culture, according to the study by Woramon.
Sang Arend, 61, moved to Berlin after marrying a German man whom she met through a mutual friend. She has worked as a cook in various Thai restaurants for the past 20 years despite a lack of kitchen experience back in Thailand.
"Learning the language is even more difficult because in Germany, I've only worked with Thai people," she said.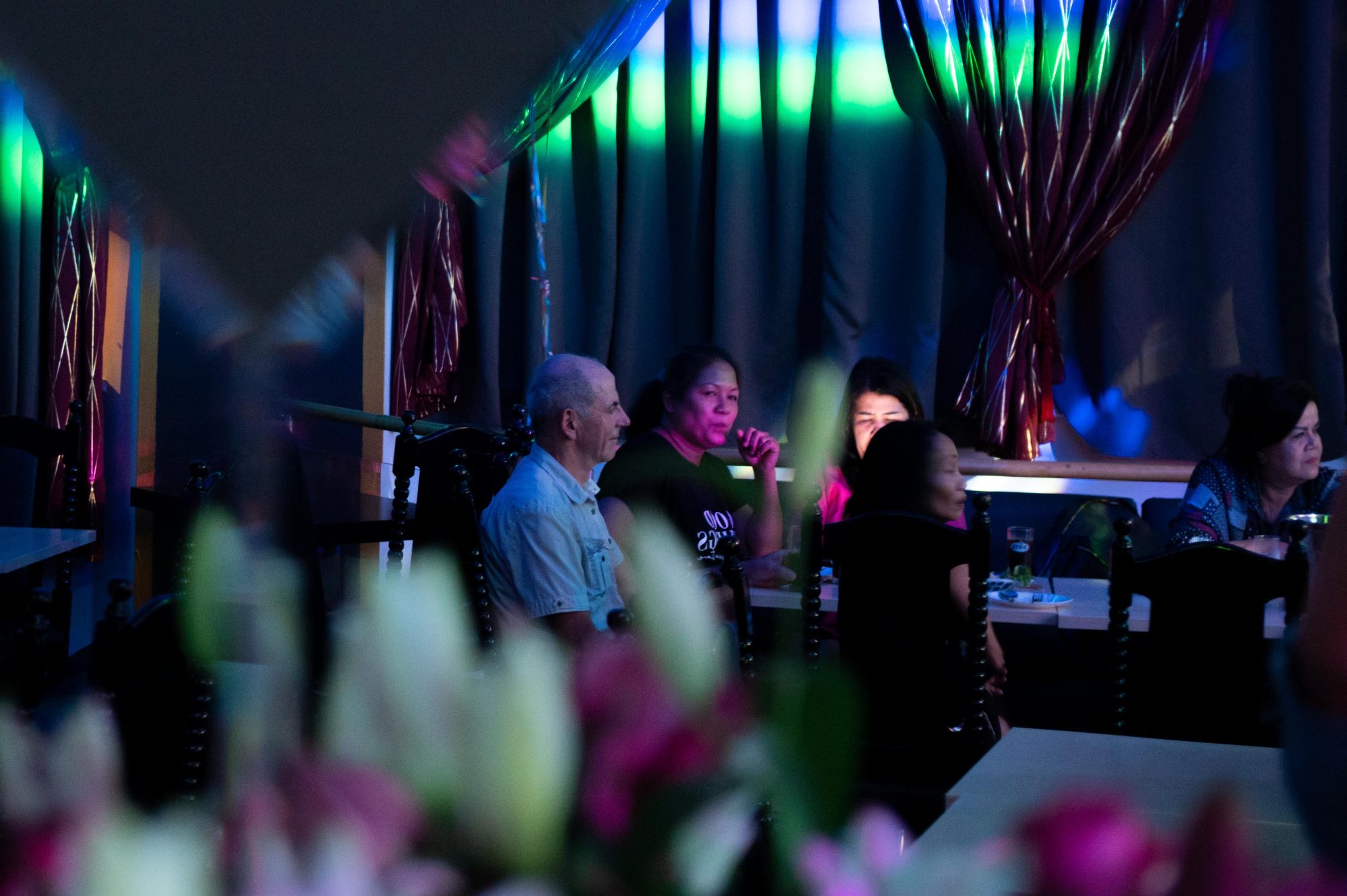 Karaoke and prayer
It is not just the Thai women who have to adapt to a new culture, as the men they marry are also drawn into the Thai community.
At the dimly lit Tiger Karaoke Bar and Thai Restaurant in Berlin where Thais gather to drink and sing, German men are easily spotted in the company of their Thai wives or girlfriends.
First-time visitor Michael Krebs, 60, decided to go to the bar because his 45-year-old Thai girlfriend loves karaoke, but found that the music was not to his liking. The pair have been dating for two years and first met at a bar in Berlin.
"Thai people are nice and hospitable but they prefer to keep to themselves," said Krebs, a transport driver. "I do not think I will come here again."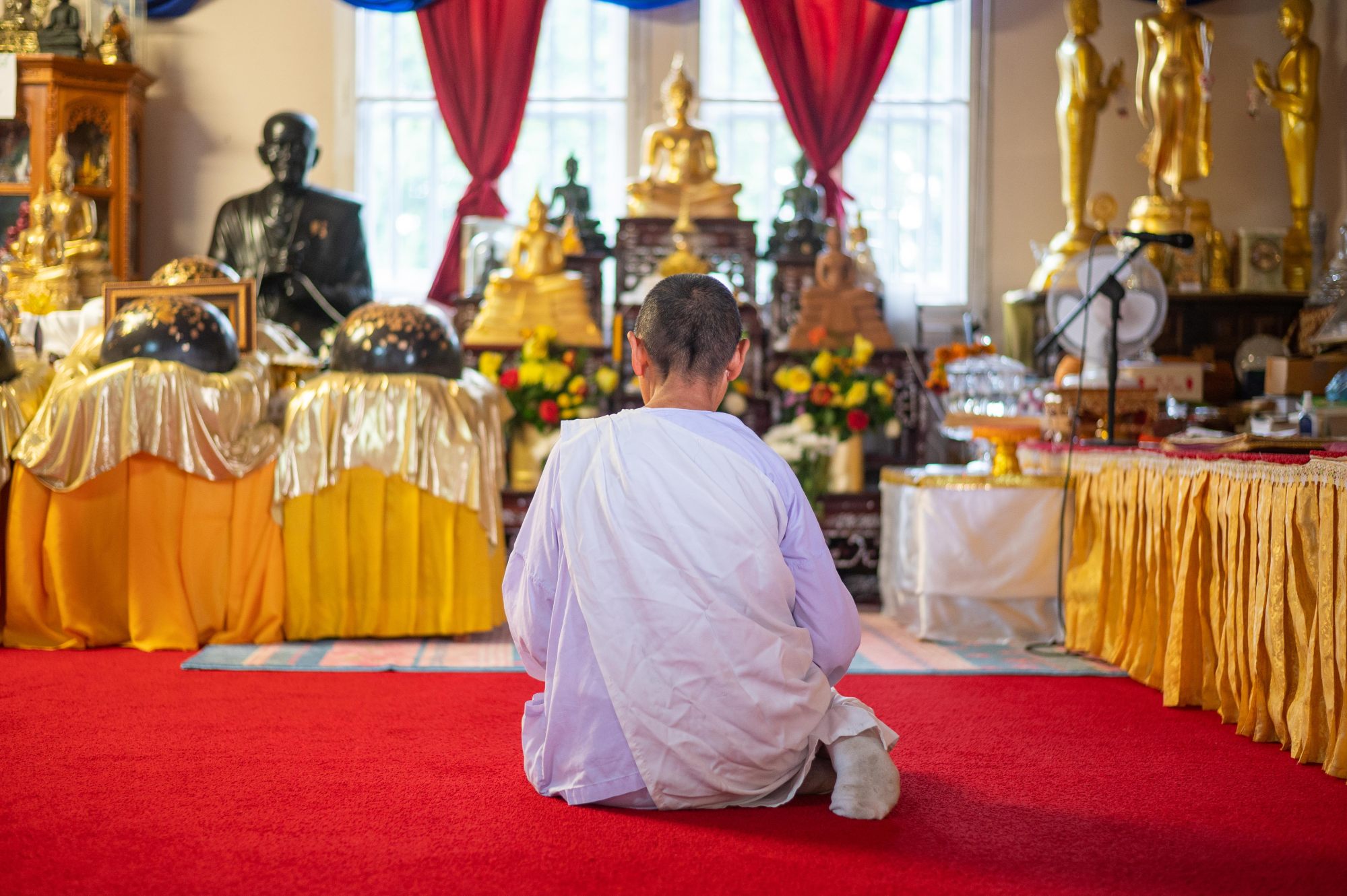 In Wat Buddhavihara Berlin, a Buddhist temple for Thais in the northern part of the city, German men sometimes come with their Thai partners during festivals, according to Nonguyao Ineiam, a Thai nun who has worked there for 20 years.
"They want to be involved in their wives' lives. It's very interesting to them," said the 70-year-old, who has been living in Germany for 28 years.
While most only visit during special occasions, Thai nun Gohl Banchong, 65, has also witnessed a few regular visitors.
"I've seen the same German man coming to the temple every day since his Thai wife passed away," Gohl said. According to the nun, the man goes to make merit on behalf of his dead wife – a Buddhist concept of accumulating positive energy that is shared with loved ones who have died.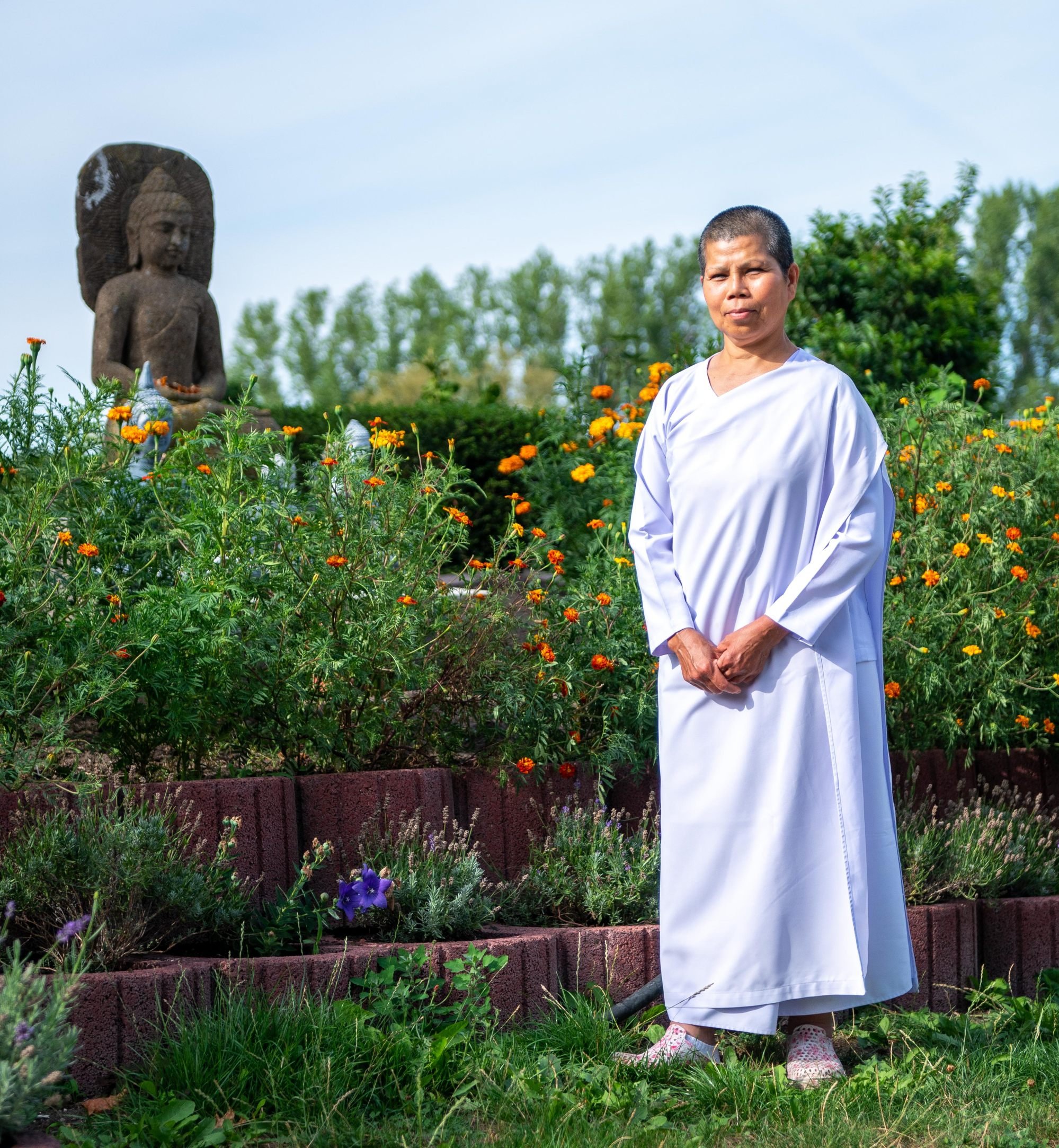 Remaining in Germany
Five of the six Thai nuns in the temple married German men before they entered religious service and have remained in Germany even after they were widowed or divorced. Gohl, a widow who has had cancer for over a decade, said she stayed on in part because of the welfare benefits accorded to citizens.
According to Gohl, healthcare in Germany is better than in Thailand and the welfare system helps cover the cost of her medical treatments. She also gets welfare benefits even if she is not working.
"When I was asked by the immigration officer to choose between German and Thai citizenship, I chose German," she said. "I still go back to Thailand every year for holiday."
She has lived and worked in the temple since her husband died in 2013.
"I feel at home here," Gohl said. "Here, there are no big buildings. There are many trees and flowers. It reminds me of my origins."
The Thai community in Germany also played a part in Suwanee Klunk's decision to remain. After she and her German husband divorced in 2001, Suwanee sought comfort in religion and often went to the temple to seek guidance.
"After the divorce, I felt very lonely and I had no friends. So I came to the temple to pray, and I found a community here," the 62-year-old nun said. "Now I feel at peace."