Germany
Get more with myNEWS
A personalised news feed of stories that matter to you
Learn more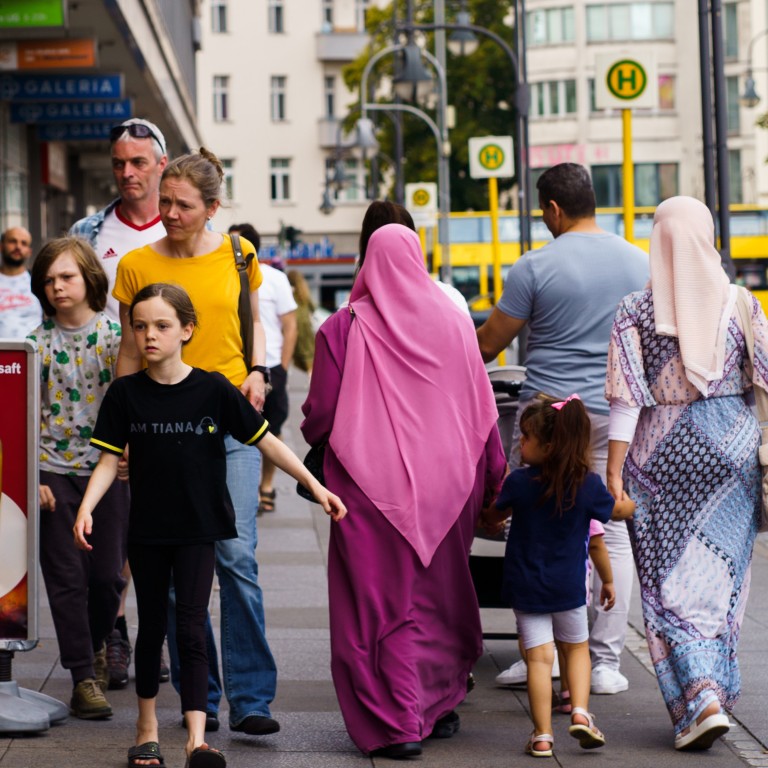 Berlin's 'Arab Street' received a facelift, now its Middle Eastern community could be displaced by high property prices
Sonnenallee, known as Berlin's 'Arab Street' has been home to Middle Eastern communities since the 1960s – well before Syrian refugees arrived in 2015
Middle Eastern businesses and residents could soon be forced to leave Sonnenallee as rents soar due to gentrification
Just a 20-minute subway ride is needed to travel from
Germany
's famous Brandenburg Gate to the bustling streets of the
Middle East
.
Sonnenallee, also known as Sun Alley, is a teeming thoroughfare stretching five kilometres through the district of Neukölln, and has been dubbed Berlin's "Arab Street". It is where you can see bearded men convene outside hookah lounges while hijab-wearing women enter female-only beauty parlours and boutiques.
Echoes of Arabic greetings and the smell of baklavas flood the street, as supermarkets and barbershops display notices in bold Arabic script. The occasional "Willkommen" ('Welcome' in German) sign and menus priced in euros are the only giveaways that the
Berlin Wall
once separated the street.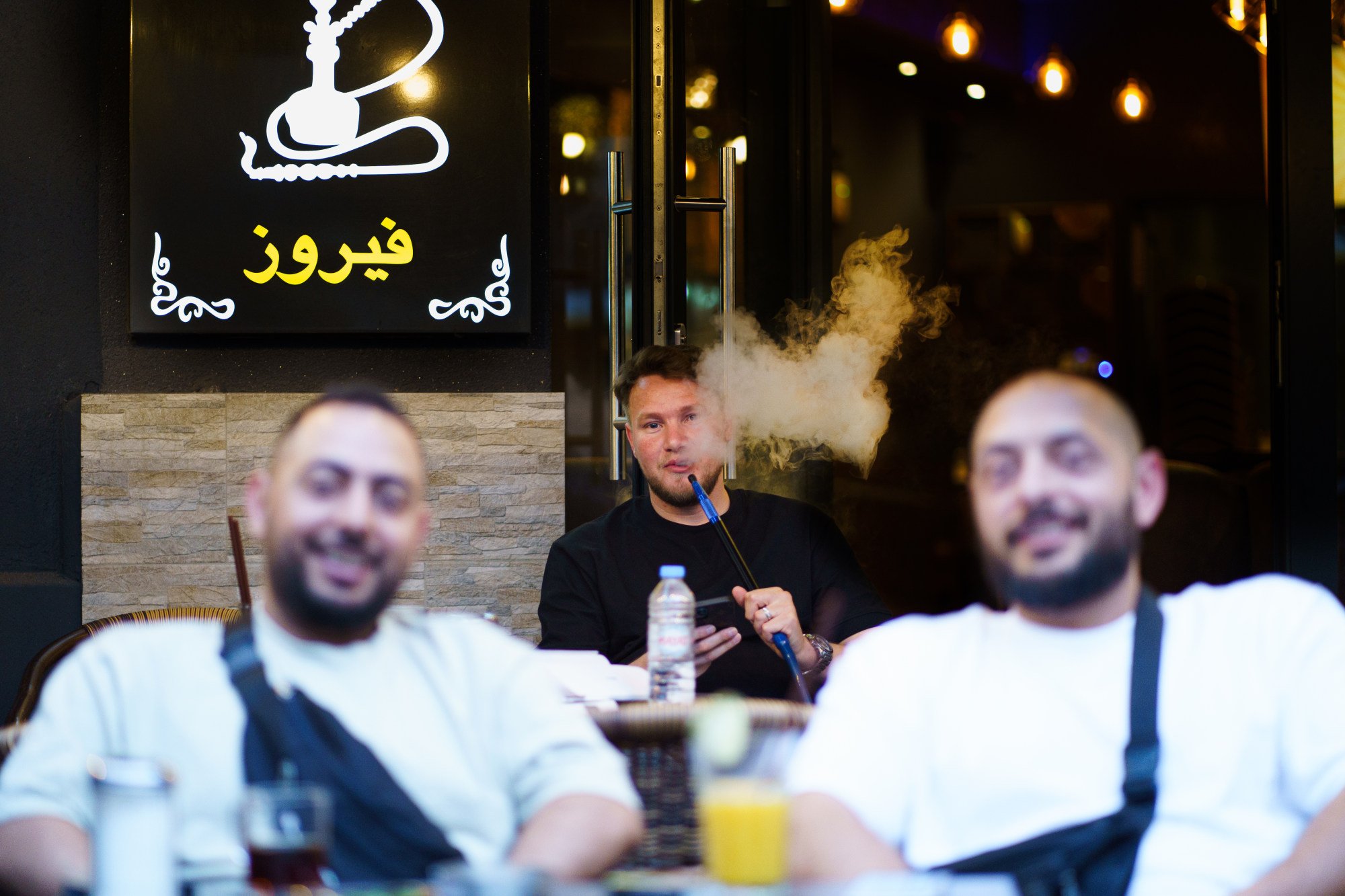 Sonnenallee has been home to Middle-Eastern communities since the 1960s influx of migrant workers from Lebanon and
Türkiye
– well before the arrival of
Syrian refugees
from the civil war in 2015.
But today, there is a yoga studio beside a Middle-Eastern pastry shop, a cafe connecting to a neighbouring falafel joint, and a bar two doors from a halal butcher. Gentrification is under way in Sonnenallee.
"With new residents, the street has become more vibrant. There have been new start-ups and more shops in recent years," said Faye Preusse, project manager in the business development unit of the Neukölln district office.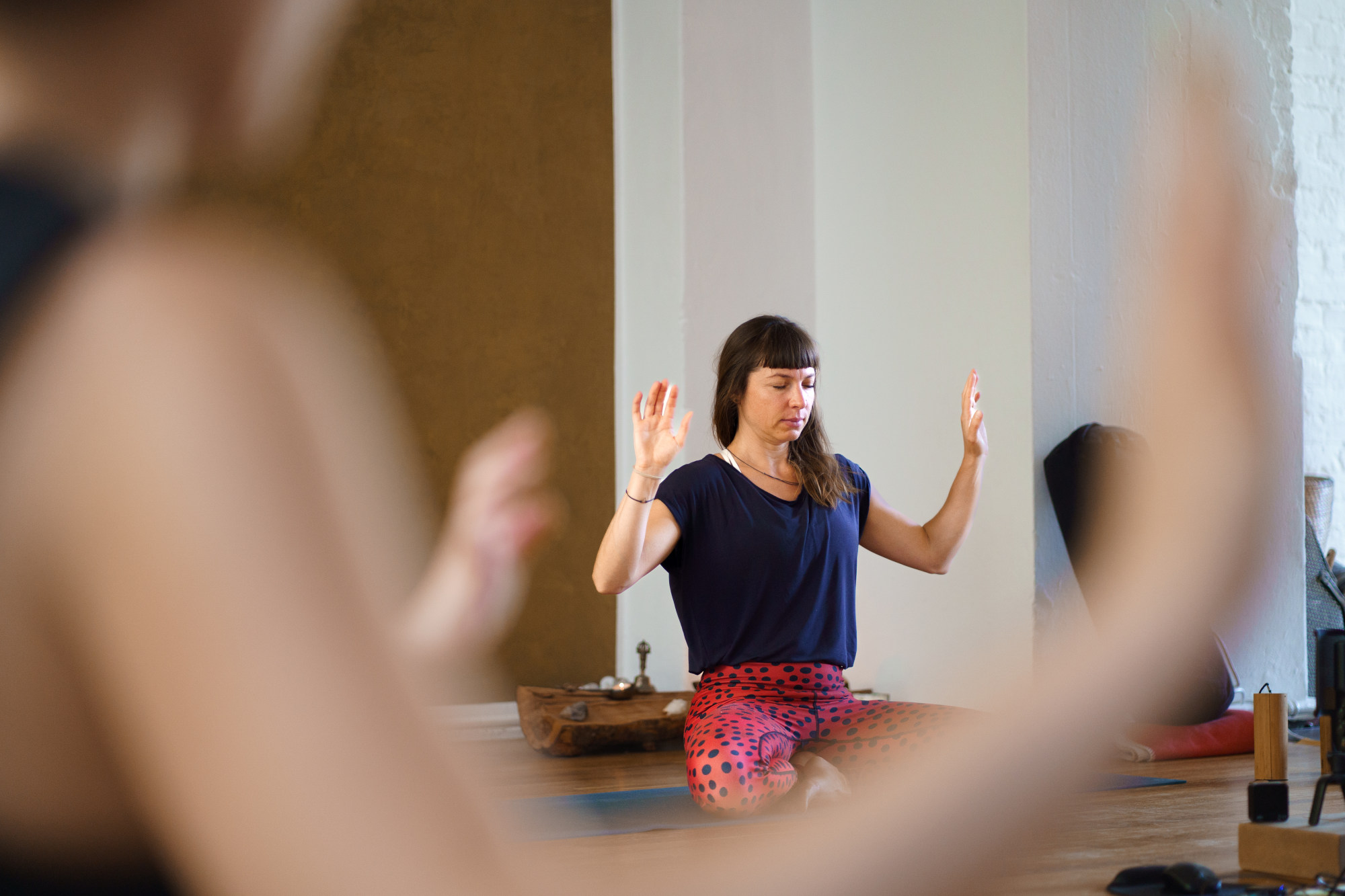 The street has become increasingly chic and popular, with shops taking on a more contemporary and modern design, said tour guide Nikolaus Schrot. "The number of these [modern] shops have been growing rapidly in the last year," he added.
Demand for walking tours around the district have also increased.
Bars and nightclubs now liven up the night, and Neukölln, the district Sonnenallee street is in, is no longer considered a "no-go area", said Preusse.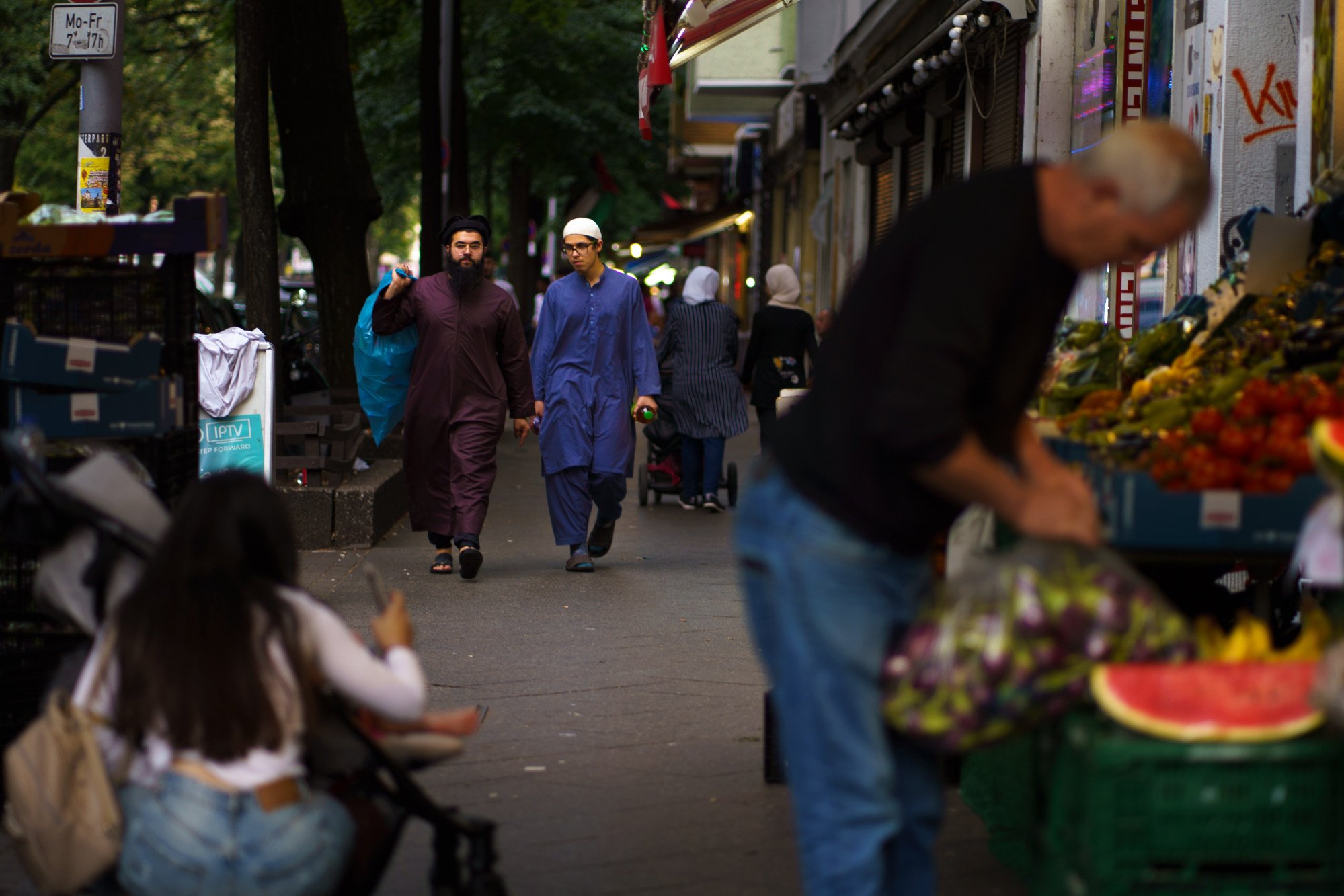 Jennifer Emenegger said she feels safe walking alone after sunset. "I come here at least once a week, for yoga or for errands. I'm comfortable walking with just a crop-top and leggings."
Even as the demographic of street goers diversifies, Sonnenallee remains a hotspot among Middle Eastern migrants from all parts of Germany.
Amina Aweiss and her family take hour-long car rides twice a month from Luckau, a city south of Berlin, to purchase halal meat and spices on the busy boulevard.
"The street is still slightly chaotic and disorderly. It is also predominantly Arabic – it feels like we are walking through a market in
Syria
," Aweiss said.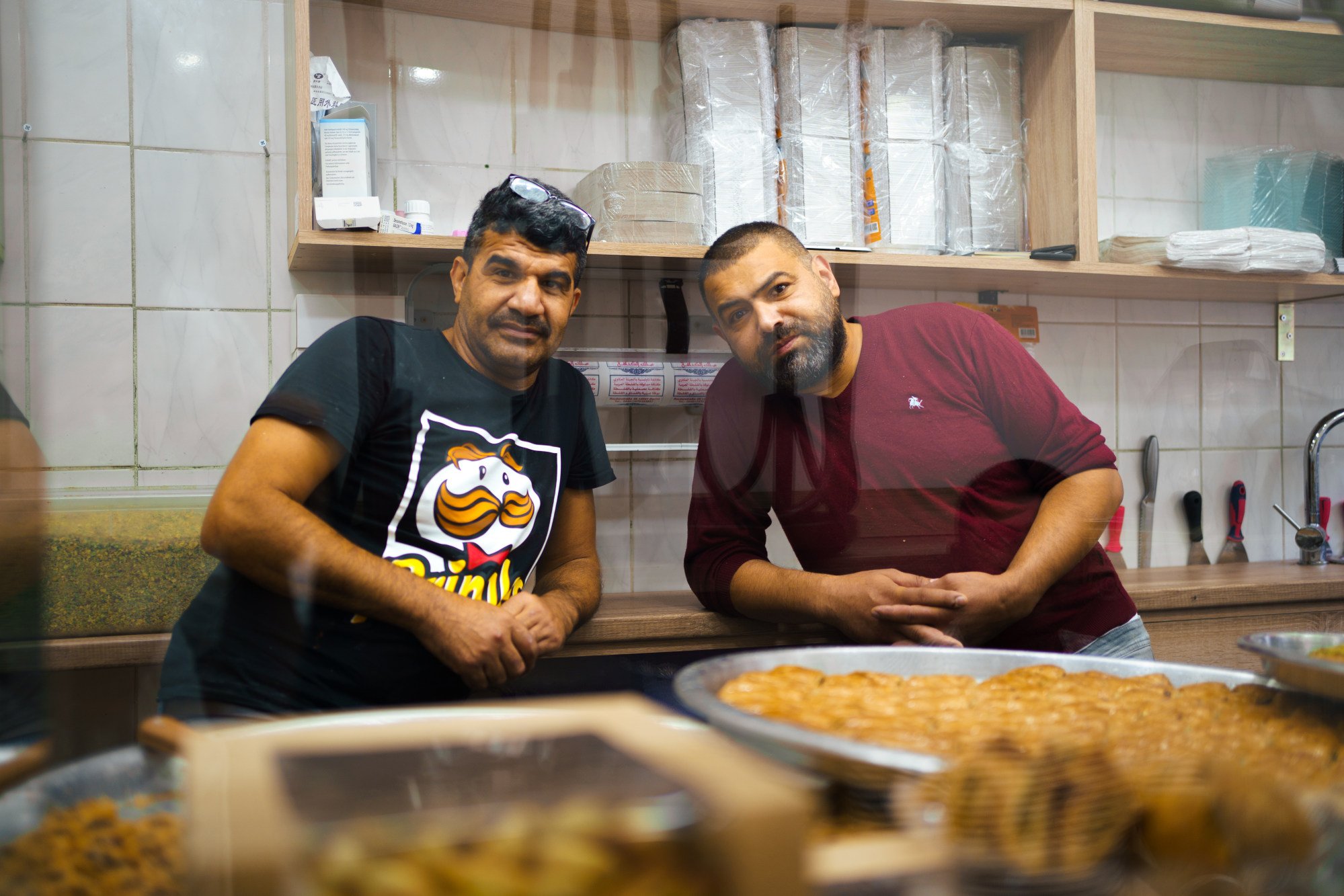 Those memories of Syria are why brothers Zaki and Anas Mohammad chose to open their Middle Eastern pastry shop King of the Kunafa along Sonnenallee last year, saying the street reminded them of their home country.
But it is uncertain when the pull of nostalgia and sentiment will be dampened by one of gentrification's inescapable outcomes – soaring property prices.
Laura Crellin, who has been living on Sonnenallee for 10 years, said renting a flat used to cost 600 euros per month four years ago, but now costs up to 1,200 euros.
The city's politicians have to find a way to deal with the "problem" of rising rents, for both businesses and residents, said Preusse.
As business booms with increased traffic, shops along the street try to keep prices affordable.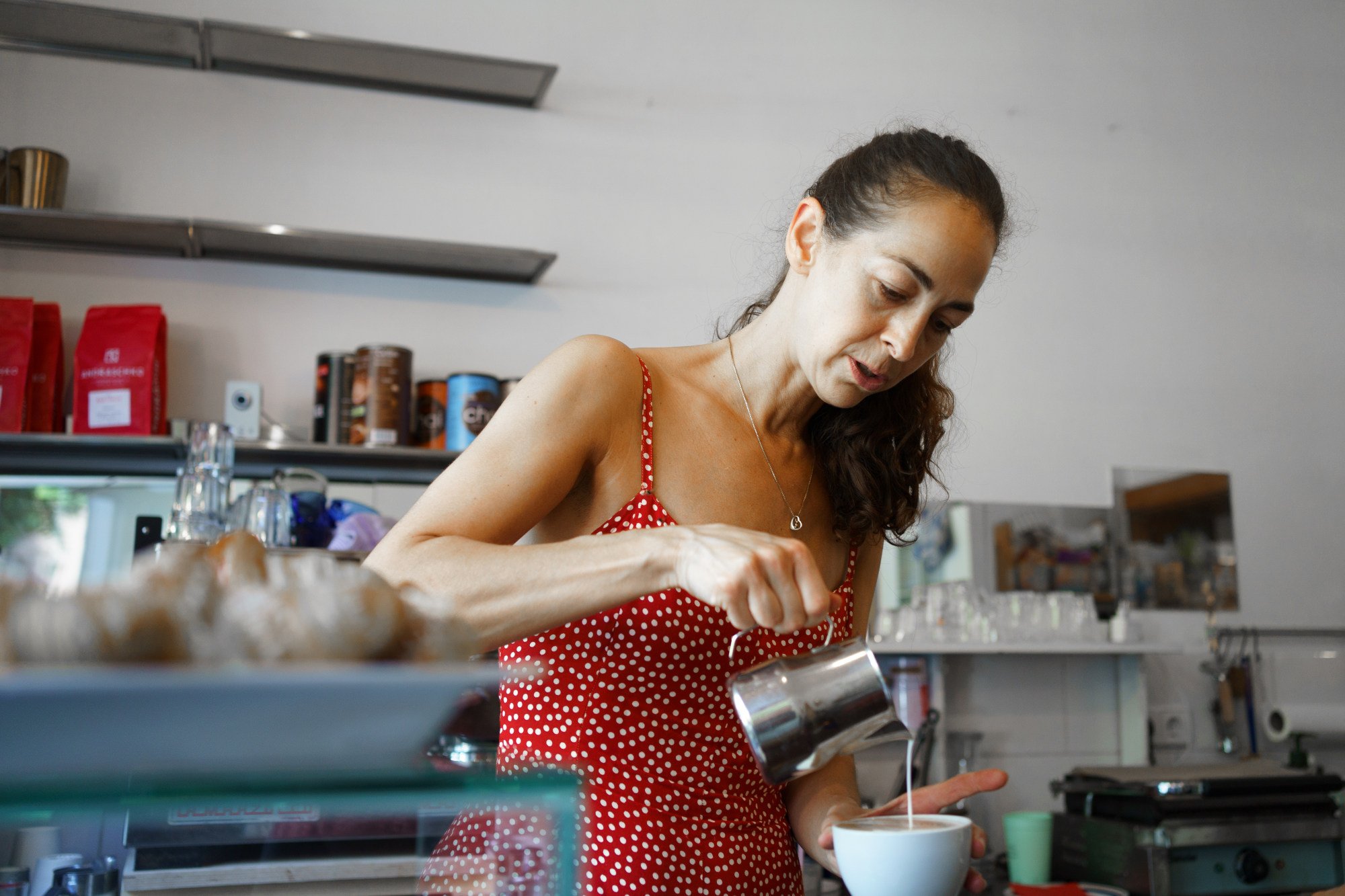 Cafe Espera, which was on Sonnenallee for 10 years and relocated to the intersecting street Pannierstrasse last August, charges just two euros for a cup of steamed coffee with milk.
Owner Deniz Agaoglu said she keeps prices low to be inclusive for their wide customer base. "Business owners from Sonnenallee, Berliners, students, tourists – people from all over – visit us for food and coffee. We want to be there for everybody."