India
Get more with myNEWS
A personalised news feed of stories that matter to you
Learn more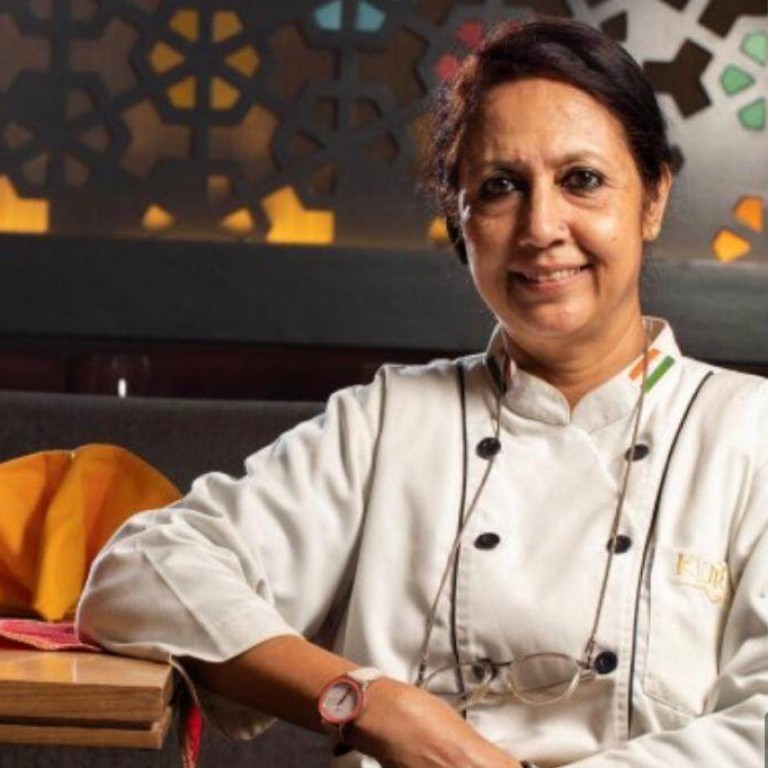 The Indian chef trying to be the face of 'Kolkata's Muslim Food', by reviving Awadhi's heritage cuisine
Manzilat Fatima is trying to create awareness about popular Muslim food from Uttar Pradesh that is now a part of the culinary heritage of Kolkata
The chef's advocacy comes amid increasing Hindu nationalist propaganda that paints Muslims as demonic carnivores whose meat appetite is insatiable
The aroma of heritage Awadhi dishes like galawti kebab and yakhni pulao fills the evening air at an open terrace of a four-storey building in east Kolkata. Within this industrial complex a food quest is taking place. It is being led by Manzilat Fatima, who sees herself as the face of "Kolkata's Muslim Food".
The Indian lawyer-turned-chef, who descends from the royal Awadh family, had a hectic day at her tastefully self-named Manzilat's terrace restaurant and diner service, and quickly finds time for a short break before patrons' arrive for the dinner rush.
She had always enjoyed cooking but as a hobby, the former practising lawyer at Kolkata's High Court said. "Once my children flew out of the nest, cooking transformed into a serious engagement, and reviving Muslim culinary heritage of Awadh became a mission."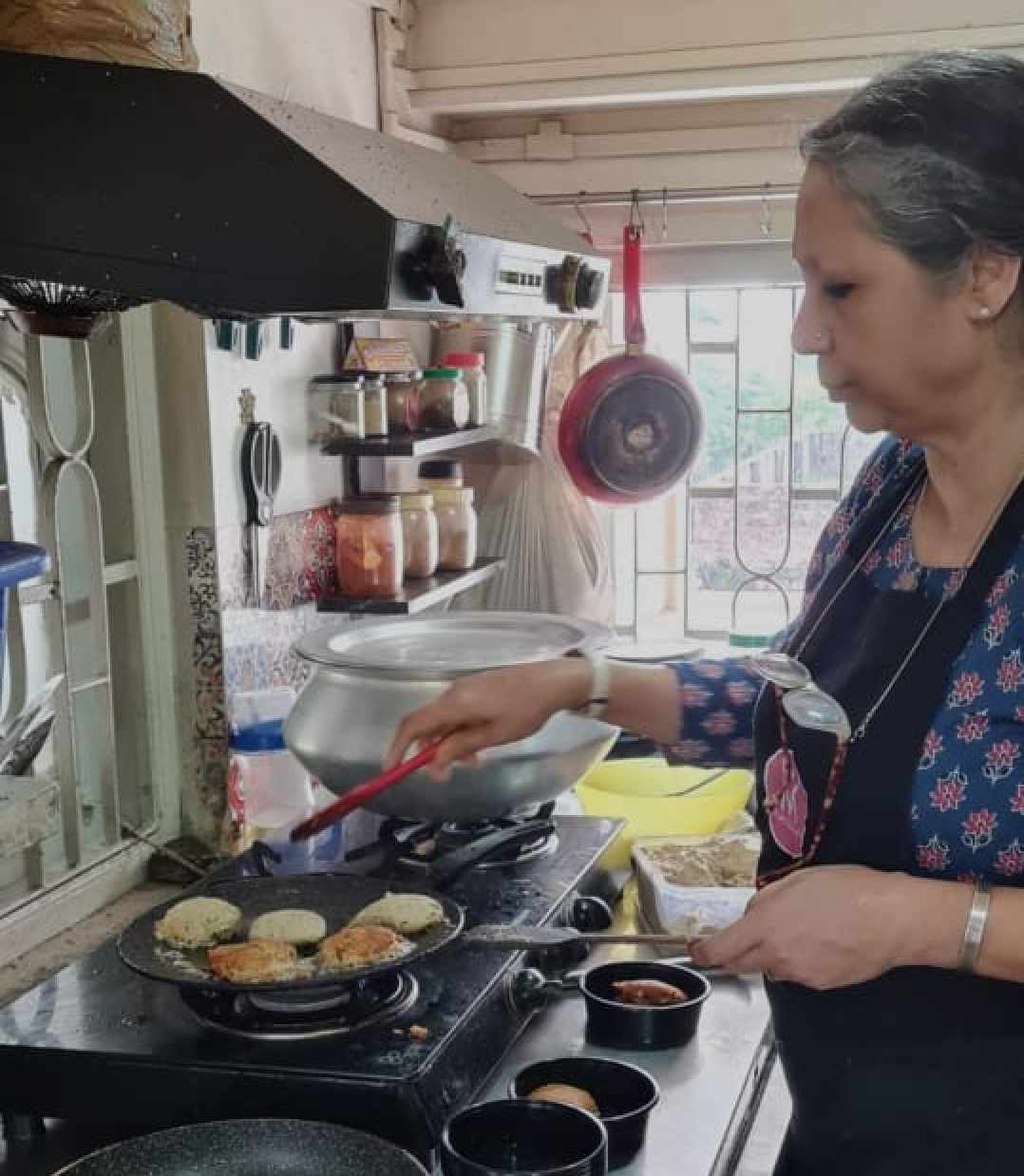 Ironically, present-day Uttar Pradesh – erstwhile Awadh – is a seat of robust right-wing nationalism at the forefront of
erasing Muslim history
, supportive of general anti-Muslim measures including meat bans. In this circumstance, Manzilat's mission attains more contextually than just reviving heritage food.
"My food journey reviving authentic cuisine of Awadh, creating awareness about popular Muslim food from Uttar Pradesh that is now a part of culinary heritage of Kolkata brought in by the last king, Wajid Ali Shah. I took the onus on myself to share the gastronomy that came with him and its history," she said.
When the
British
deposed Wajid Ali Shah, detaining him at Kolkata's Fort William to later release him, the king had an entourage of 70 people that included his finest chefs, butlers, and cooks hand-picked from as far as Iran. As history reaffirms, he approved the use of a chunky potato in biriani, wildly popular even today.
For Manzilat, the duty of "sharing history" comes from her great-great-grandmother, Begum Hazrat Mahal, whom she described as a symbol of women's empowerment. "Her role as a Muslim woman of her stature, Begum of Awadh in the first war of independence in 1857, holding the fort in her husband's (Wajid Ali Shah's) absence, fighting the mighty colonial power was no small feat," she said.
"I have inherited this resoluteness as a legacy and am determined to see my mission enabled," she said as she rushed back to the kitchen to check the spice mixture of a Shahi Biriani.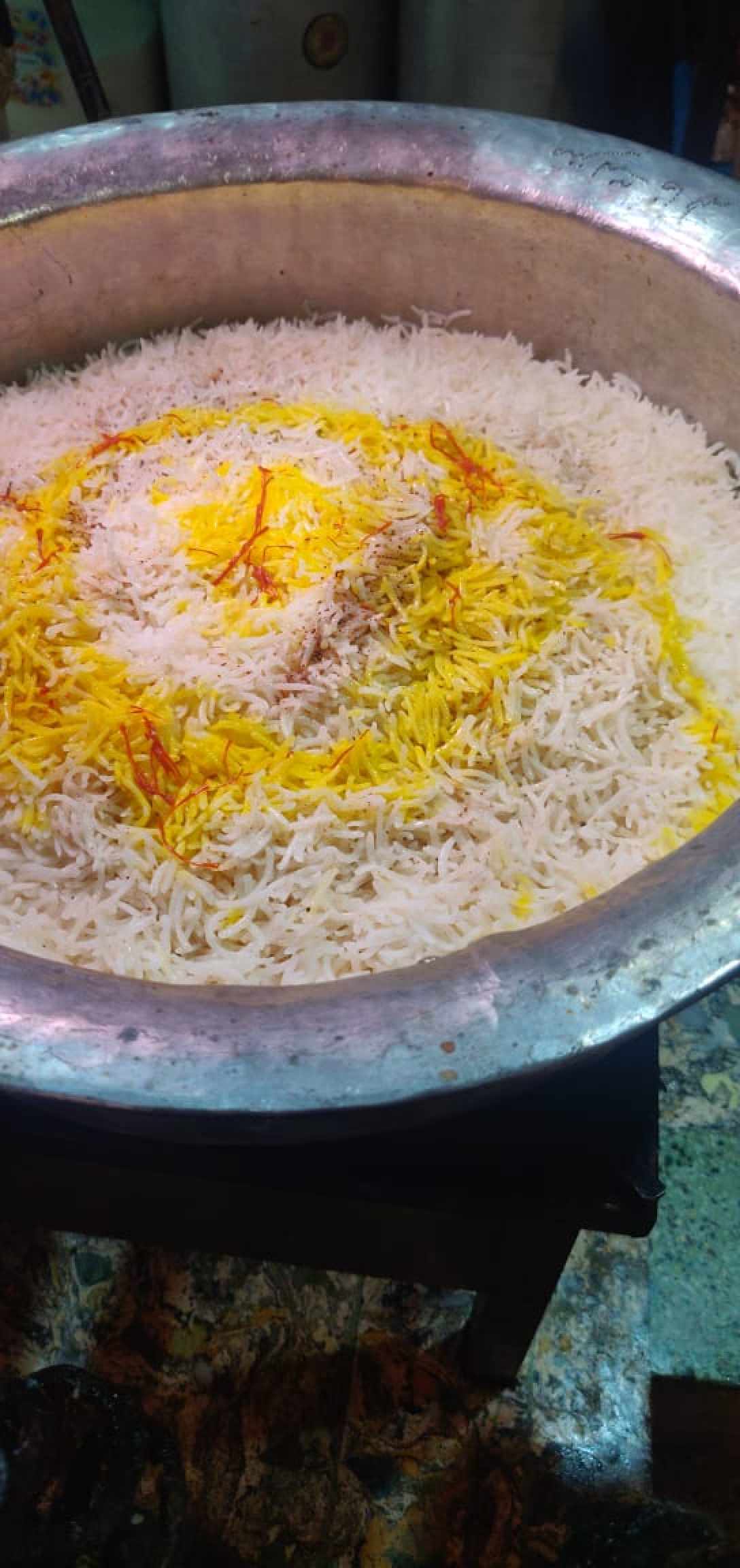 The importance of Manzilat's work in resurrecting Muslim food finds affirmation from Rana Safvi, a medieval historian, who also happens to be from Uttar Pradesh.
Safvi said there was a lot of misinformation about Muslims eating less vegetables. "Manzilat's work is critical in reversing such misplaced notions and situates Awadhi Muslim food in the context of diverse culinary practices of
India
."
In recent times, there has been a proliferation of Hindu nationalist propaganda painting Muslims as demonic carnivores whose meat appetite is insatiable.
Bollywood
films such as
Samrat Prithviraj
,
Tanajee
and
Padamavat
depicting grotesque scenes of meat consumption have furthered the food divide.
"Muslims are not only meat eaters, the way they are projected. In my home both in Delhi and in UP [Uttar Pradesh] we use lots of vegetables in our everyday curry or salan. Common meat dishes like Qurma and Kaliya's are mostly feast foods," Safvi said.
It is now evening and Manzilat's restaurant is ready to welcome diners.
The chef looks visibly tired but her voice is full of enthusiasm. She opens up about her mother, an advocate of Muslim women's education. "I used to nag my mother with questions about intricacies of cooking. Amma (mum) in turn was quite eager to pass on her skill to me."
Watching her mum's preparation during Muharram (the first month of the Islamic calendar) made Manzilat realise the differences of Awadhi Muslim food. "I got into thinking how Muslim food from Uttar Pradesh hasn't been understood well beyond Shahi Biriani, and for others we were always eating meat, which is not the case," she said.
To reverse such biased understanding, Manzilat's menu has Muharram dishes.
Both dine-in and take away orders start to trickle in, suddenly the quaint little space is abuzz. The word kebab echoes in the restaurant, as one of her associates gently places on the table a khus, or poppy seed sherbet, to savour.
Quick supervision resumes following an observation, "Right now there is a queue of at least one hour. People are waiting at the ground level. This is what I like about Kolkata, people here haven't turned regressive like other parts of the country. They believe in diversity of gastronomy, there is no
religious
fervour associated to food here."
As she bids adieu, she swiftly moves in the kitchen, adorned in her chef's uniform, guiding her head cook. Manzilat picks up her ladle as if bearing a torch, and heads towards a huge pot full of slow cooked Yakhni Pulao – the mission continues for the face of "Kolkata's Muslim Food".