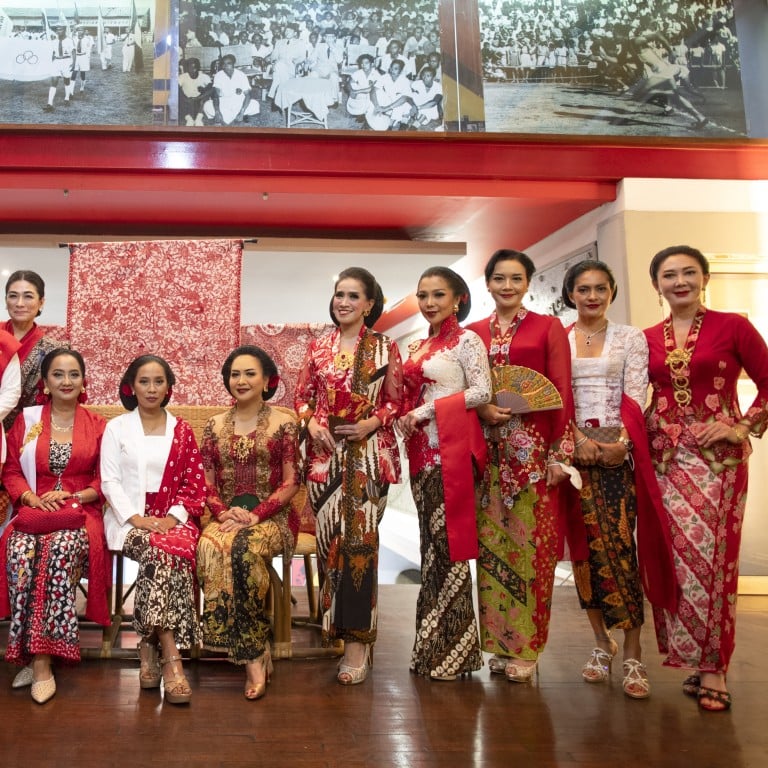 Indonesian women vow to preserve diverse cultures amid rising Islamic conservatism
Indonesian women across different cultural groups are increasingly reasserting their cultural traditions as a response to societal pressure to don the hijab
Efforts have centred on preservation of classical dance, jewellery making and promotion of traditional garments such as the kebaya
When it comes to the classics, dance teacher Rini Widiastuti is a stickler for tradition. She says she has no time for her fellow Indonesians who have been trying to "modify" Javanese dance costumes to satisfy Islamic modesty rules.
"For centuries, our female dancers have been bare-shouldered, their heads unencumbered. Now people want to cover them up," said Widiastuti, from Gunung Kidul in Yogyakarta, the centre of Javanese culture.
While most Javanese people are also Muslims, the hijab is not a mandatory cultural garment for women. Of Indonesia's 275 million people, about four in 10 belong to this ethnic group.
Widiastuti said she had resisted making any changes to the outfits for her dance performances even if it meant booking fewer gigs.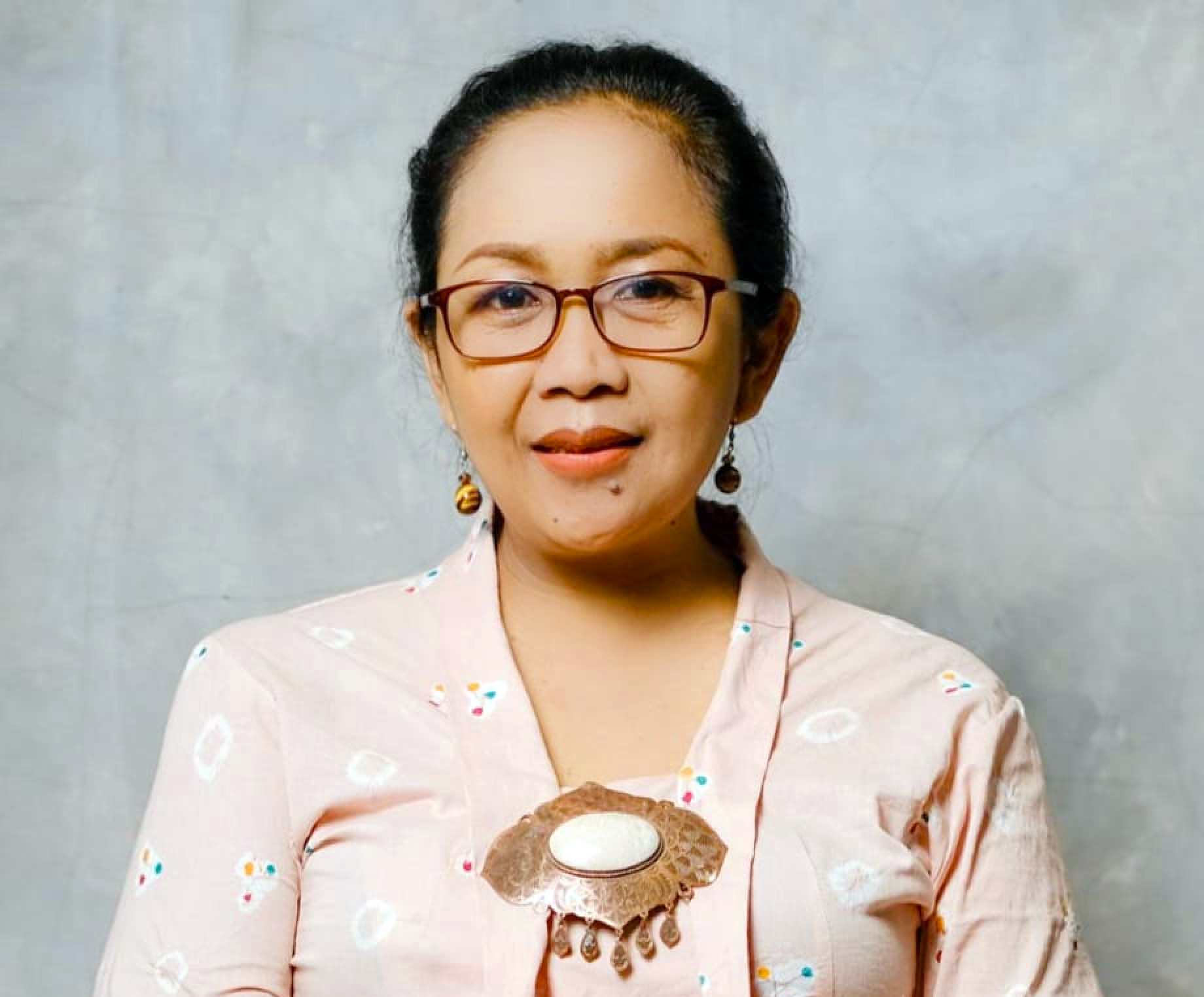 The 50-year-old is among the Indonesian women at the forefront of efforts to preserve the many cultures and traditions in the country. And she's far from the first, according to local historian J.J. Rizal, who pointed to the example of prominent 19th-century women's rights activist R.A. Kartini.
"Known for her passion for the arts; traditional carving, batik and culinary art were among her concerns," Rizal said.
Now these efforts have taken on more urgency given the increasing social pressure being felt by Muslim women and girls in Indonesia to wear the hijab. Centuries-old customs offer a way to fortify their sense of identity in the face of Islamic conservatism.
Diah Kusumawardani Wijayanti, 46, realised this 10 years ago when she took her daughters to learn Western classical ballet.
"As I watched, it occurred to me that Indonesia has a rich tradition in classical dance, too. So why not learn our own dances instead?" she said.
Today Wijayanti chairs a foundation – Belantara Budaya Indonesia (BBI) – to preserve the country's diverse cultural traditions. BBI operates 16 studios offering free lessons in local dance traditions to almost 5,500 students, including one school for people with disabilities.
Wijayanti also rejects the idea that classical dance should bow to religious norms. "Our students can wear whatever they want during rehearsal but once they step onto the stage for a performance, they must wear the costumes as dictated by tradition," she said.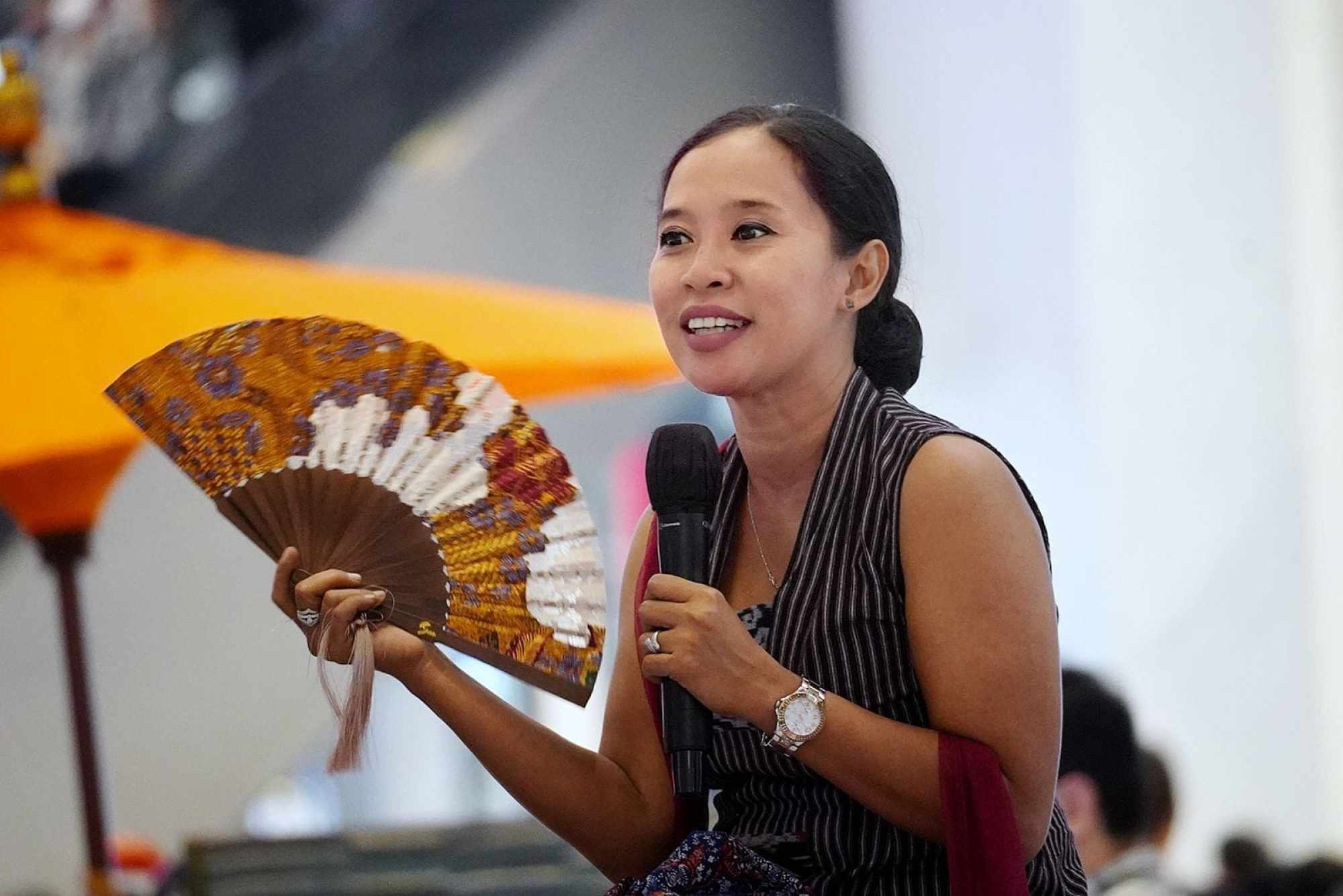 Indonesian dance maestro Didik Nini Thowok said he agreed with Wijayanti, but offered a compromise.
"If they wish to observe religious dress code, why not come up with a new creation instead of making changes to classical repertoires? We should respect how our ancestors choreographed these masterpieces," he said.
Julia Suryakusuma, a women's rights activist and director of the Gender and Democracy Centre, noted that instead of wearing Western-style clothing, Indonesian women had chosen to "go back to our own roots" as a response to the pressure of having to don the hijab.
"Going traditional [in terms of dress] has become the antithesis to 'hijabisation'," she said.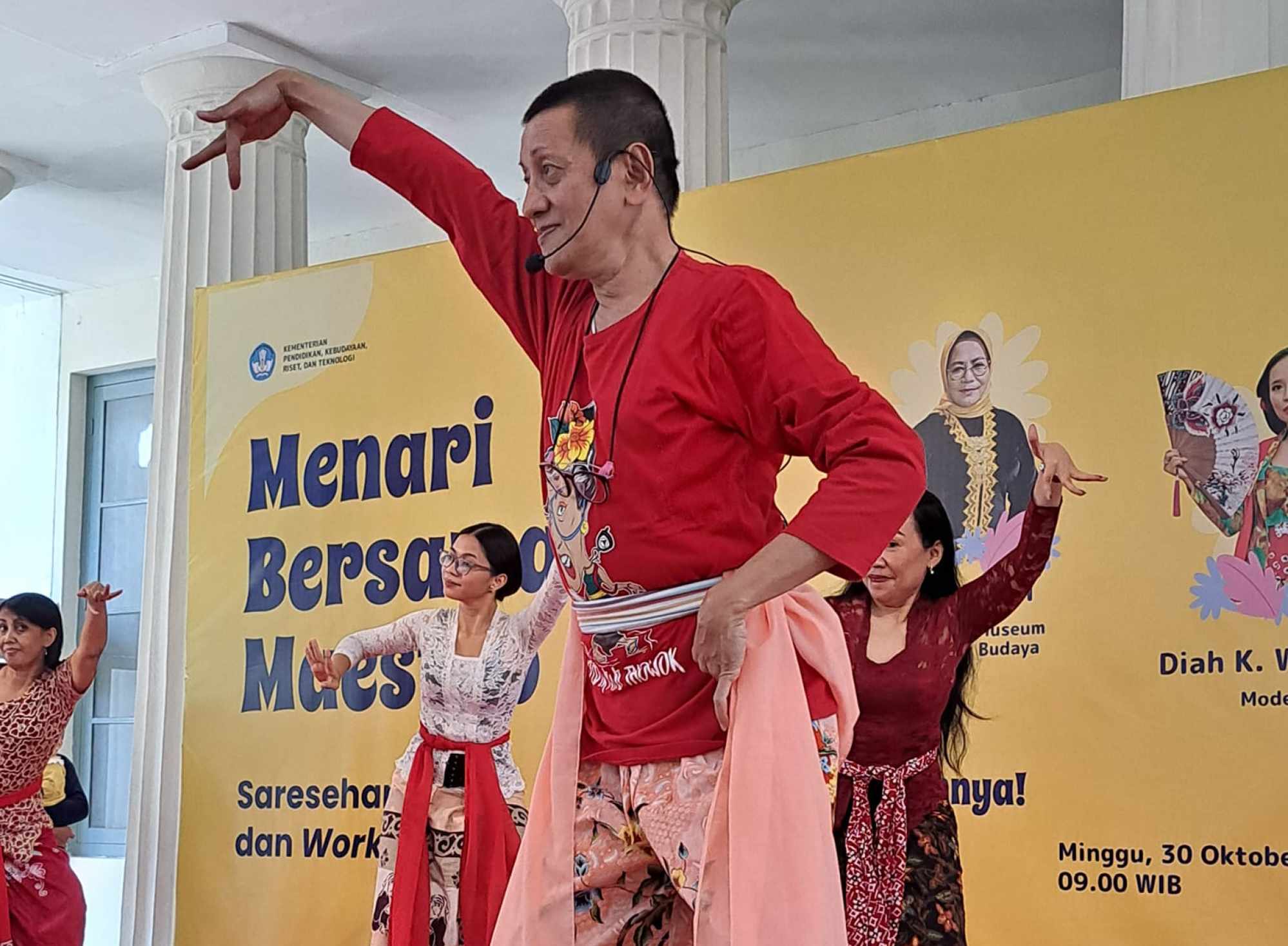 This is reflected in efforts such as Wijayanti starting Perempuan Peduli Budaya (Women for Cultural Preservation) in 2017, a community committed to preserving Indonesia's sartorial heritage and promoting garments such as the various batiks found throughout the archipelago and traditional spun cloths like the kain tenun of Nusa Tenggara Timur.
"Indonesian women are conditioned to think that traditional costumes are for formal occasions such as wedding receptions but it doesn't have to be like that. Modern clothes for daily wear inspired by tradition are now aplenty," Wijayanti said.
Jakarta-based entrepreneur Ria Glenn, 54, is also doing her bit to protect Indonesia's jewellery-making traditions, motivated by the lack of quality traditional jewellery on the market.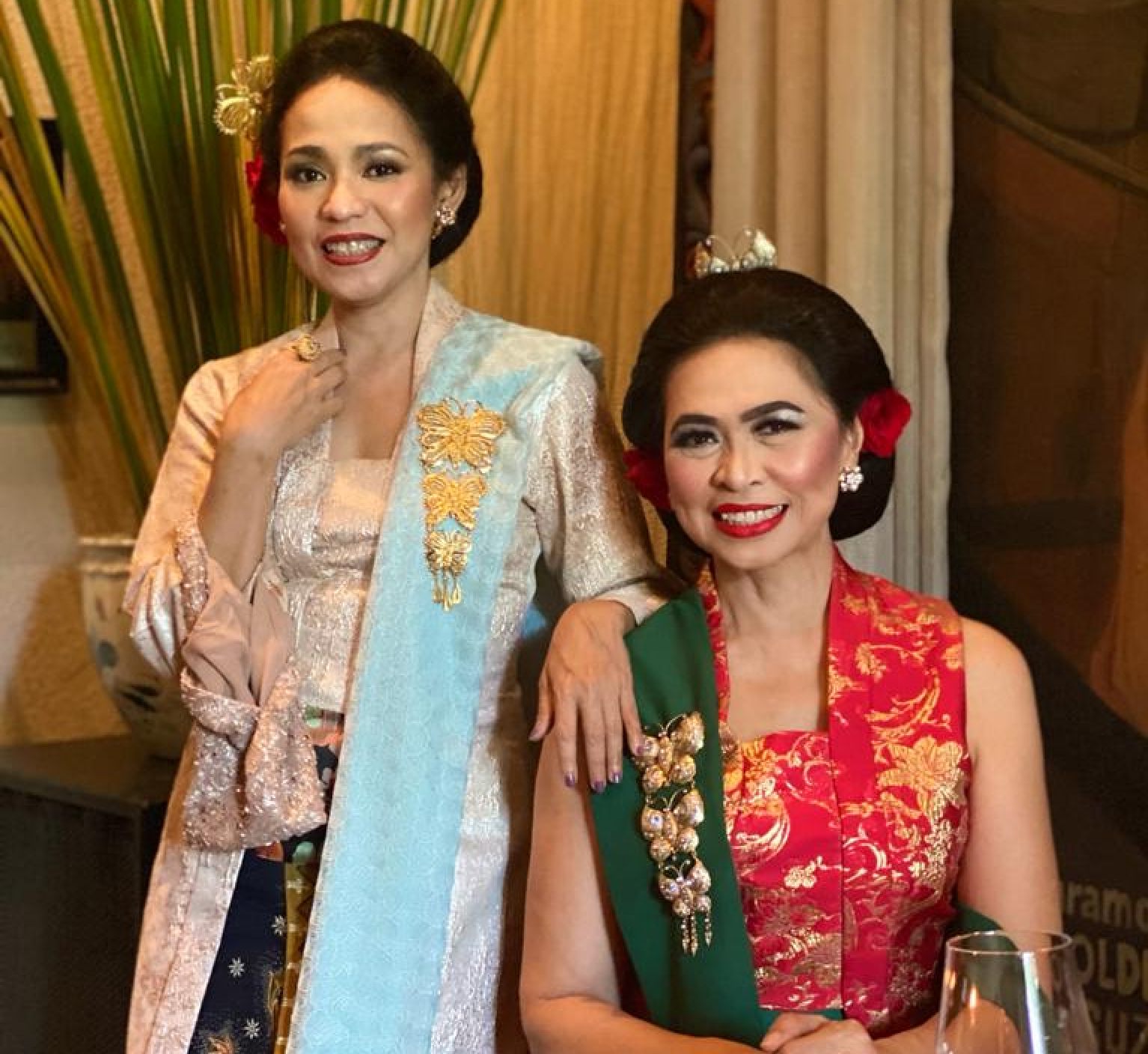 Glenn and her friend Terry Wijaya Supit started their own jewellery line, Manjusha, in 2011. The name comes from a Sanskrit word meaning "jewellery box".
"Manjusha's collection is entirely made up of replicas of old traditional Indonesian jewellery handmade by our partner craftsmen," Glenn said, adding that the items were typically made of copper plated with gold or silver, combined with stones sourced locally.
Amid the current climate of identity politics and the debate over an Islamic dress code in the country, Glenn said it was important for Indonesian women to assert their national identity through wearing traditional garments and accessories.
"Our country is so rich in batiks, traditional spun cloths, jewellery and other attributes unique to our culture. If we don't appreciate these things ourselves, who will?" Glenn said.
In the last few years, more regulations have been passed in favour of making the hijab compulsory in public places. According to the Human Rights Watch NGO, since 1998 at least two regulations at the national level, about 60 regional ones at both provincial and municipal levels, and thousands issued by individual state schools across the country can be interpreted as supporting mandatory hijab-wearing.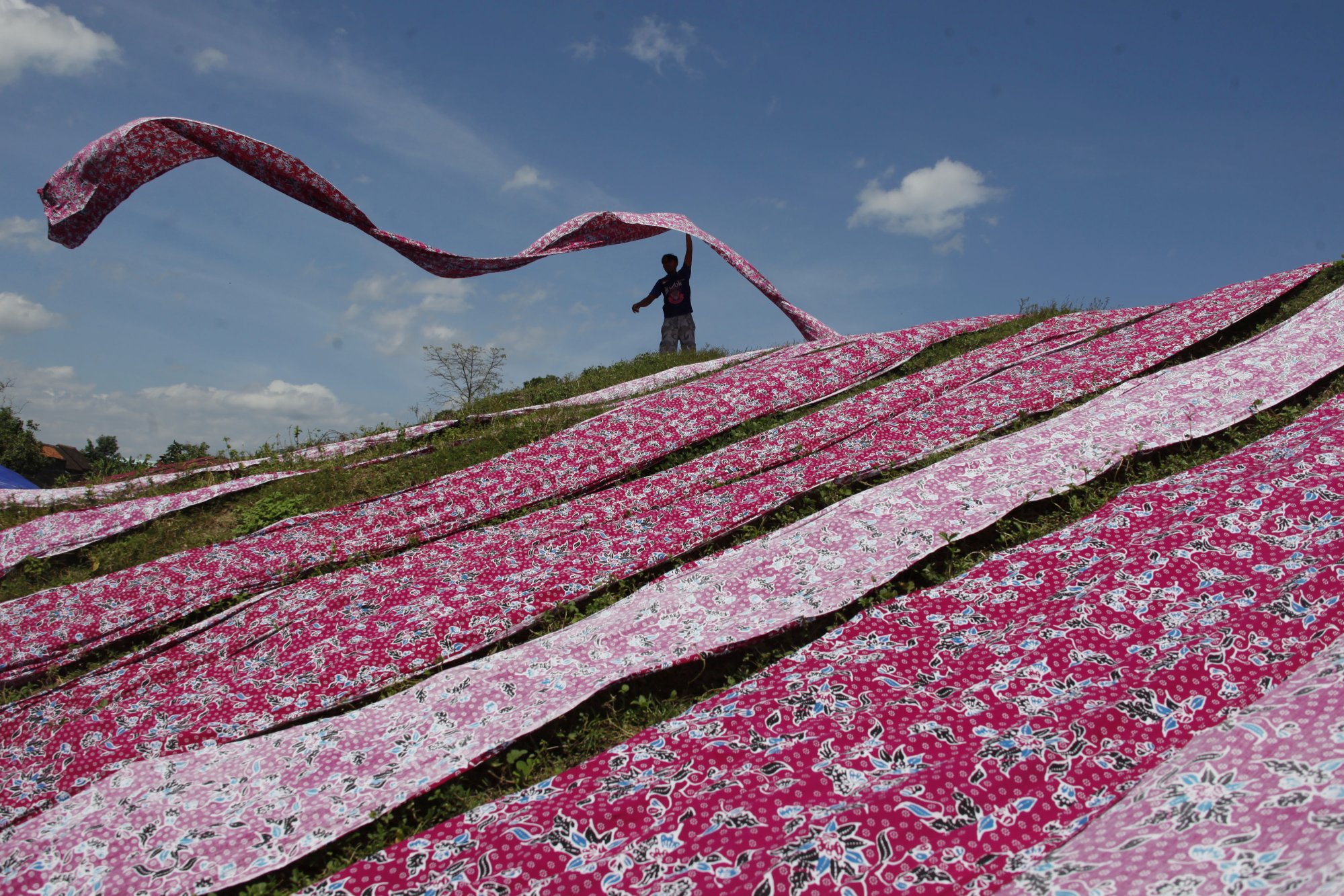 Islamic orthodoxy is also often at odds with Indonesia's artistic traditions. Wayang, or Javanese shadow puppet performances, which combine singing and storytelling based on Hindu mythology, are on the wane due to their non-Islamic nature. Ultraconservative but popular preacher Abdul Somad, for instance, has stipulated music is not "forbidden" so long as its lyrics are used to spread Islam.
While Suryakusuma said "going traditional" was laudable, people should bear in mind that traditional clothing was not always an emblem of women's rights in the past.
The Javanese traditional garment, known as kain kebaya, was adopted as "women's national costume" by former presidents Sukarno and Suharto. However, it came to symbolise female subservience, Suryakusuma said.
"It became compulsory wear for women on formal and patriotic occasions and there was no other choice for us in those days," she said.
Suryakusuma described how the traditional kebaya costume, which consists of a long piece of cloth wrapped tightly around a woman's body, physically "constricted" the wearer such that she was only able to walk in mincing steps. The corset also made breathing difficult.
"So it is important to make sure that today's women reinterpret traditional wear to suit our times," she said.
The history of the kebaya has also become contentious recently.
French orientalist Denys Lombard wrote in his 1990 book Le carrefour javanais – translated into the Indonesian language in 2018 – that the word kebaya had come from the Arabic kaba, meaning "to cover". Some Indonesian commentators have since contended that the kebaya, which first became popular among Javanese aristocracy in the 16th century, was inspired by Islam.
But there is no consensus among historians on this point.
"I doubt that [kebaya] came to be as a social nod to Islam," Rizal said. "The kebaya itself shows off a woman's body contours, which is forbidden in Islam, not to mention considerable cleavage."
Despite this, there have been efforts geared towards promoting the kebaya. On Sunday, more than 100 local communities dedicated to cultural preservation are expected to take part in an event in Jakarta titled "Bela Bangsa Dengan Kebaya" (Defend the nation with kebaya).
Co-sponsored by the The National Agency for the Prevention of Terrorism, the event is expected to break the current national record – 18,000 people – for the largest public gathering of people wearing traditional costumes.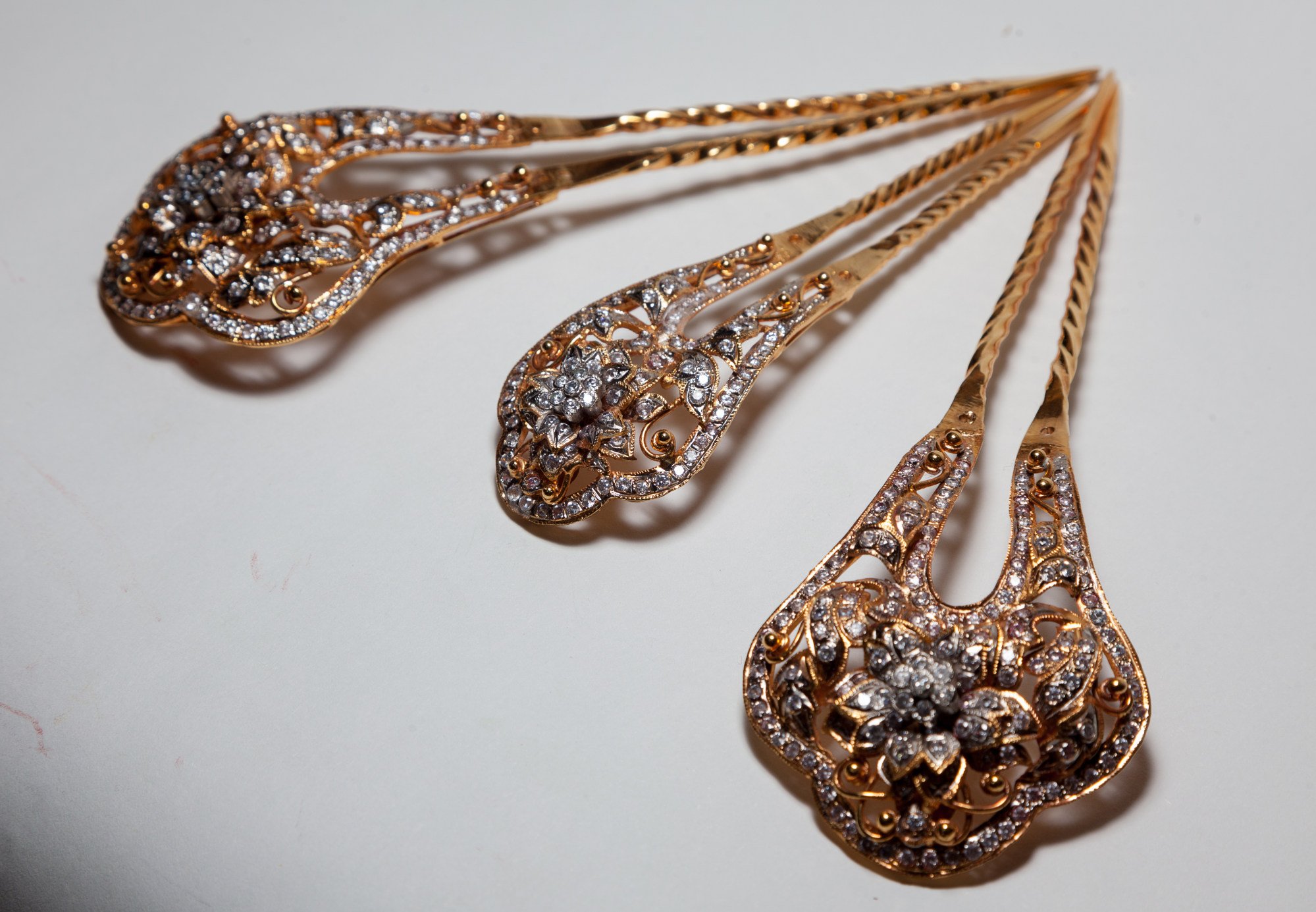 Beyond asserting one's identity, preserving tradition has also helped stimulate the local economy. Indonesia's creative industries sector made up 7.38 per cent (166.3 trillion rupiah or about US$10.5 billion) of gross domestic product in 2020, 18.15 per cent of which came from the fashion industry while the handicraft subsector contributed 15.7 per cent.
"My 5,000-plus students all require dance costumes, accessories, traditional hair buns and so on," Wijayanti said. "These items are made by hand mostly by artisans whose livelihoods we indirectly support."
Glenn of Manjusha makes it her company's mission to help ensure the survival of Indonesia's shrinking population of traditional silver and goldsmiths. "We have already lost a lot of goldsmith techniques because in some cases older smiths died before they could pass on their expertise to the younger generation," she said.
Glenn believes Indonesian women can help turn around the currently struggling small-scale silver and goldsmith industry by choosing to buy traditional jewellery.
"To ensure the survival of our ancient jewellery-making techniques, the industry must become viable so that the younger generations are able [to make it] a vocational choice," she said.