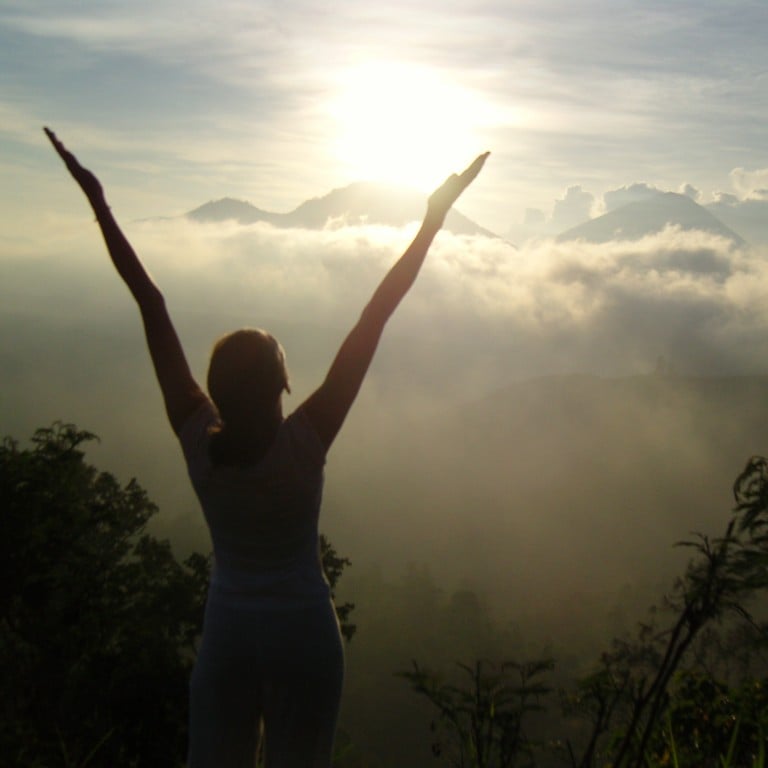 Bali's badly behaved, 'sinful' tourists push 'island of the gods' to debate limiting mountain access
Balinese Hindus, who make up nearly 90 per cent of the resort island's population, revere its mountains as the dwelling places of gods and ancestors
A string of incidents involving foreigners dying, dancing naked and filming themselves having sex could now mean access to the mountains is restricted
Watching a majestic sunrise from atop a mountain in Bali is set to become a much more exclusive experience, as the
Indonesian
resort island debates restricting access to its peaks, summits and high places to ensure they are "kept sacred".
It follows a string of fatal accidents and other incidents in recent years involving foreigners filming themselves dancing naked and having sex on Mount Batur, one of the island's holy mountains.
Balinese Hindus, who make up nearly 90 per cent of the island's population, revere its mountains as the dwelling places of gods and ancestors, and fear a "curse" will be brought down upon them by tourists behaving disrespectfully.
Last month, Bali Governor Wayan Koster unveiled a new draft regulation to redesignate the island's mountains as "sacred areas", citing "out of control" tourists on Mount Batur in particular.
"I think this has gone too far," he told local lawmakers on January 30, adding that religious leaders had called for the change after deciding that the island's mountains "should be kept sacred".
Bali, which is often called the "island of the gods", deported a Canadian "wellness guru" last year after he filmed himself
dancing naked on Mount Batur
, while in 2021 a Russian porn star
caused a storm
by publishing a video of herself having sex atop the same mountain.
Foreign hikers have died trying to climb the island's mountains, most recently in November when an American tourist fell while ascending Mount Agung, home to the holiest temple in Balinese Hinduism. Another American tourist died in May last year after slipping down a slope during a group hike on Mount Batur.
Koster said villagers living near the mountains had to perform cleaning rituals known as mencaru whenever "there is a disaster and death" and compared the recent fatalities to a warning from the gods, asking: "How much is the profit so we should sacrifice the sacred area?"
Tourism vs religion
Travel agencies and local guides regularly offer tours up Bali's mountains, with a sunrise trek on Mount Batur typically costing 350,000 rupiah (US$23), including transport, breakfast and a guide.
Putu Ariana, who operates a tour agency in Ubud, said he was against the plan to limit the number of tourists visiting the mountains. "That's our source of income, there are many local workers there who work as tour guides," he said.
Fellow Ubud travel agent Sri Mano also wanted the authorities to reconsider as leading guided tours "employs many people near Mount Batur".
"I agree with banning the tourists from climbing Mount Agung, but not Batur," she said.
Agung Suryawan Wiranatha, head of the centre of excellence in tourism at Udayana University in Bali, said there had been "many incidents of tourists doing indecent things" on the island's mountains and sharing videos of their exploits on social media.
He said this "will cause suffering to us, the Hindus in Bali, due to the curse of the gods who are not happy by the behaviour of tourists polluting their places."
"The mountain is the most sacred place because it is the highest place, and humans cannot contaminate it," he said, adding that mountains are believed to play an important role in purifying water, in addition to being the abodes of gods and ancestors.
Many of Bali's mountains are actually volcanoes and Balinese priests still regularly pray to the gods and give offerings at the temples on their slopes – even when there's volcanic activity.
"For example, when Mount Agung was coughing up ashes, many priests went up with offerings, they dared to go because they were sure that by begging and giving offerings in the crater, the mountain would not erupt," Agung said.
In Balinese culture swearing or using foul language on the mountains is forbidden, as is climbing with bad intentions, according to Agung. Eating beef is also prohibited, as cows are considered sacred in Hinduism.
He said hiking guides will typically educate tourists on these unwritten rules, but not everyone who climbs the mountains will have a guide as they are not currently required to do so.
"We need to implement visitor management, which is a rare practice to implement in Bali," Agung said.
"Nepal, Tibet, and Kilimanjaro already have visitor management, not because their mountains are sacred but because they want to conserve nature. Here, tourists now can climb without guides so they could do sinful acts if they thought nobody was looking."
Agung proposed that hikers should be required to hire a guide and register their names with authorities before being allowed on the island's mountains, as well as paying a contribution to surrounding villages.
He said the island's government should also meet with stakeholders to create a standard operating procedure, including safety rules and a requirement for hikers to purchase insurance, before passing the draft regulation into law.