Gender
Get more with myNEWS
A personalised news feed of stories that matter to you
Learn more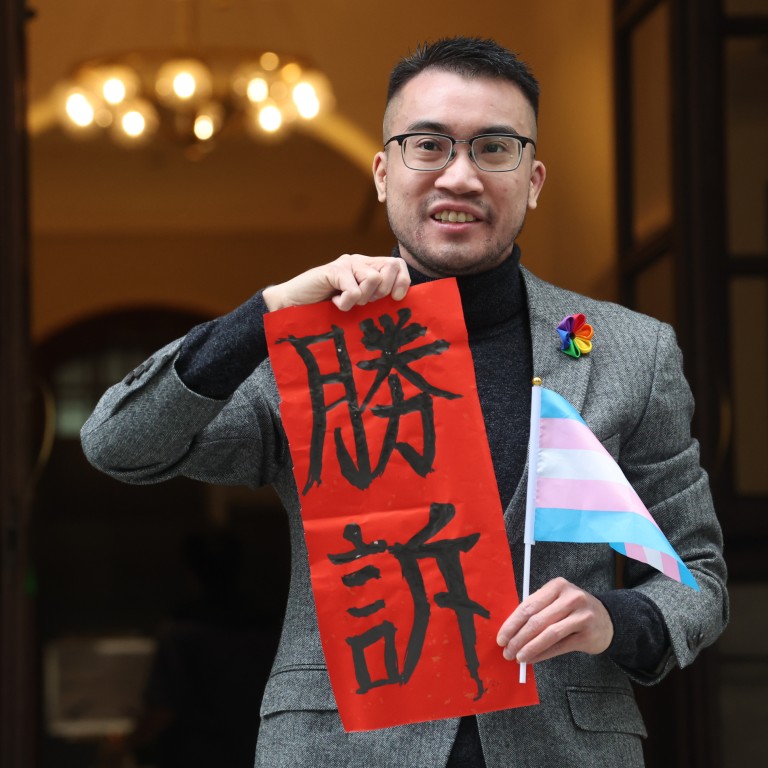 Hong Kong's landmark transgender ruling: will the rest of Asia now follow suit?
Mainland China, Singapore, South Korea and Japan all require trans people to undergo reassignment surgery to have their gender identity recognised
So did Hong Kong, until a recent ruling that advocates hope will influence regional debate on trans people's rights – including in Thailand
LGBTQ advocates are hopeful that a landmark court ruling on transgender rights in
Hong Kong
earlier this month will create a legal ripple effect granting greater official recognition for trans people living elsewhere in Asia.
Hong Kong's Court of Final Appeal
ruled on February 6
that it breached transgender people's rights for the government to require them to undergo full sex reassignment surgery as a precondition for using their preferred gender on their identity cards.
Taiwan has the requirement too, but judges there have since 2019 been granting ad hoc exemptions to it, leading a lower court judge to file a case with the self-ruled island's Constitutional Court to clear up the legal uncertainty.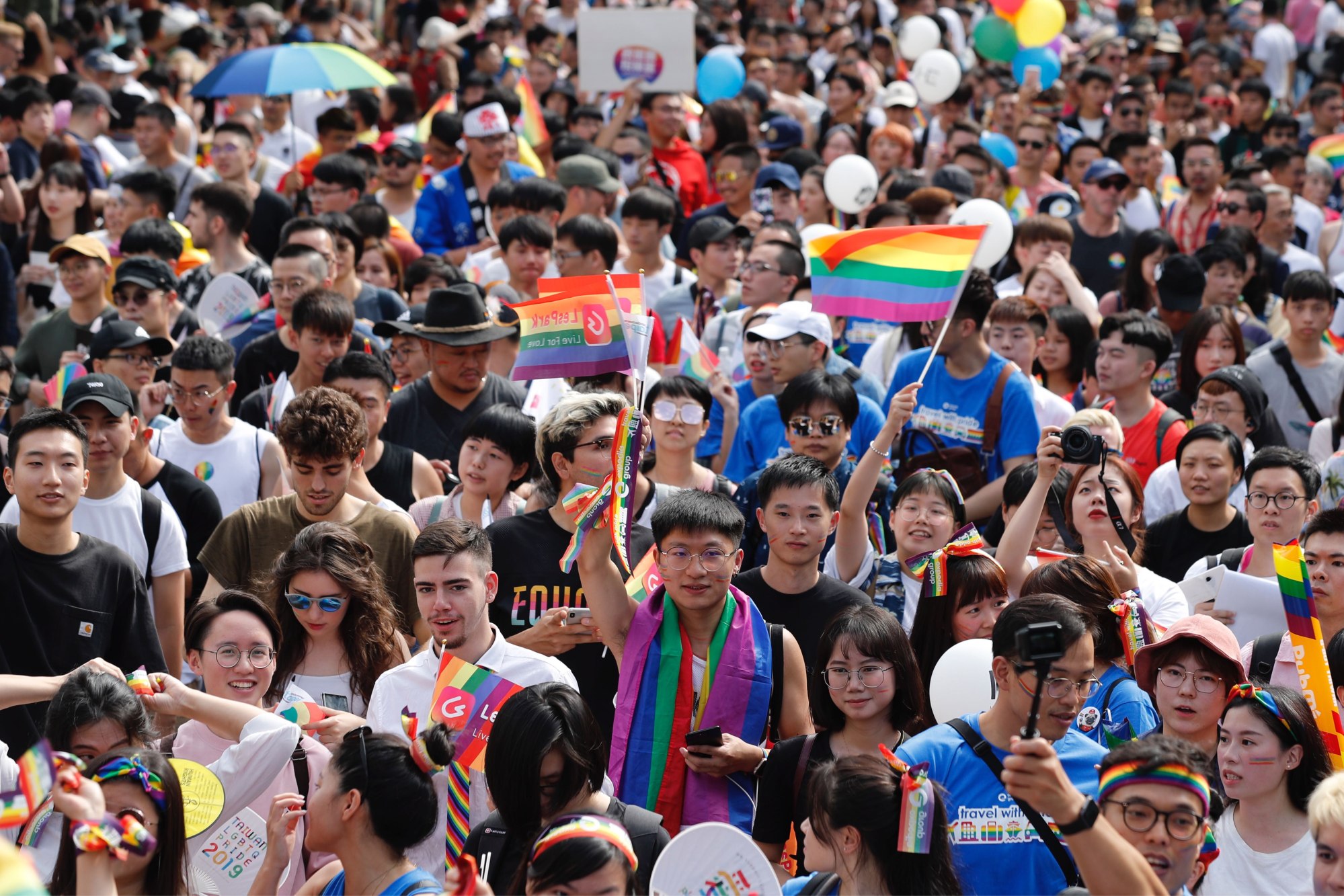 That case was ultimately rejected on a technicality – it needed to have been filed by an ordinary citizen – but one of the presiding judges cited the Hong Kong court's earlier decision as a reason for the constitutionality of a surgery requirement being "highly questionable".
"The views of Hong Kong's Court of Final Appeal deserve recognition," Jan Sheng-lin wrote in his judgment on February 10, further urging Taiwanese authorities to bear the case in mind so that they can "wholeheartedly sympathise with the situation faced by transgender people in order to create a more friendly and harmonious society".
Victoria Hsu, a Taipei-based lawyer and co-founder of the Taiwan Alliance to Promote Civil Partnership Rights, which pushes for greater
LGBTQ
rights on the island, said this was evidence that "places in Asia actually turn to one another to observe".
Taiwan
legalising same-sex marriage
in 2019 had influenced debates on the subject in Japan, she said, just as the island's judges "are very concerned" with rulings made elsewhere in the region, including Hong Kong. "They are paying attention," she said.
'Unreasonable pressure'
Requiring transgender people to undergo surgery before they can officially identify as their preferred gender "has always been an intrusive requirement", said Sam Winter, an associate professor who specialises in trans health at Curtin University in Australia.
"While some trans people need surgery in order to become comfortable with their bodies and live happier lives, it is not true for all," he said. "The requirement for surgery puts an unreasonable pressure on everyone."
Trans people lacking a legal identity document confirming their preferred gender can face a host of uncertainties in daily life, from using public toilets and changing rooms to accessing education and medical services.
Japanese activist Fumino Sugiyama, a trans man himself, said the Hong Kong court ruling "is seen as a large step forward even in Japan".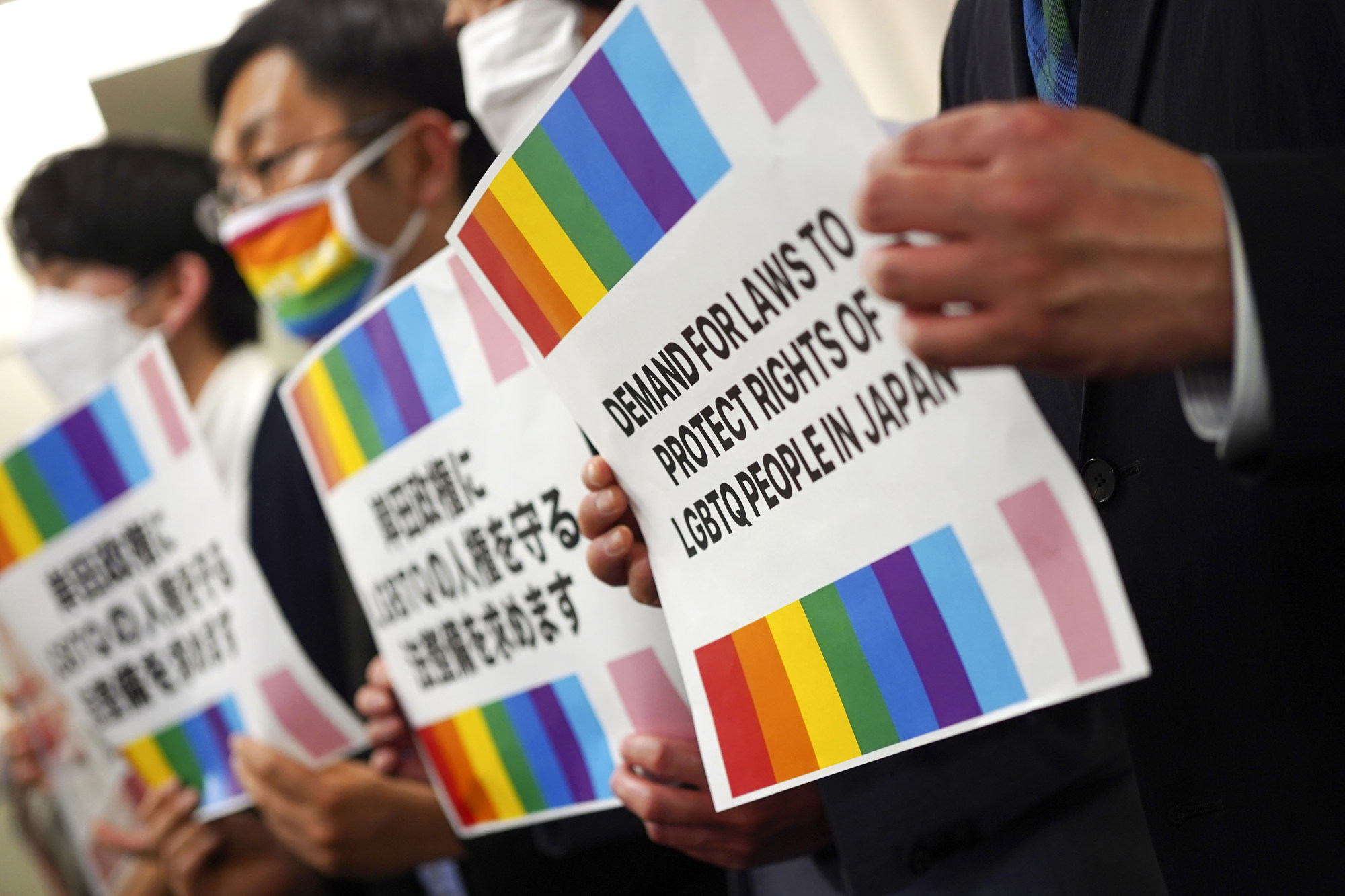 The host country of this year's
Group of Seven
summit, due to be held in Hiroshima in May, has faced mounting scrutiny over its treatment of sexual minorities.
"Unlike the other G7 nations, we do not have marriage equality nor are we protected by any anti-discrimination law, and the hurdles for transgender gender reassignment requirements remain too high," Sugiyama said.
He said little progress had been made since a "groundbreaking" 2003 law that allows trans people in Japan to have their gender legally recognised – but only if they undergo invasive medical procedures such as reassignment surgery and sterilisation, and remain unmarried.
"We hope that Asian countries will be able to work together to realise a society where everyone, not just LGBTQ people, can live safely and in security," Sugiyama said.
Asia's varied approach
Nepal
has offered a third gender option on official documents since a Supreme Court ruling in 2007. Neighbouring
India
followed suit with a ruling of its own in 2014.
Researchers say these developments point to how adjacent jurisdictions that are culturally similar can influence one another, especially when activists form cross-border alliances.
Yet in both countries there have been problems with implementation. In Nepal, government departments interpreted the Supreme Court ruling differently leading to differing definitions of who can apply for a third-gender identity document. And in India, there have been occasional reports of violence against the LGBTQ community.
Several Asian nations, such as
Myanmar
and Brunei, offer no mechanism at all for trans people to obtain legal documentation that reflects their gender identity.
This is also the case in
Thailand
, despite about 314,000 of its 71.6 million people identifying as transgender, according to the Asia-Pacific Transgender Network.
Thailand is not "the paradise for trans people it is often thought to be", said Winter, who has studied transgender trends in Asia, pointing to subtler forms of discrimination that have existed in areas such as employment. "But things are improving."
Hua Boonyapisomparn, vice-president of The Foundation of Transgender Alliance for Human Rights based in Thailand, said progress had been made over the past decade in areas such as public health as well as transgender and non-binary activism.
"However, there are many advocacy areas in which we still have to work, with limited funding to support activists and advocacy groups to continue their activism and to strengthen the movement," she said.
A bill that would add a gender-neutral option to official documents is currently being discussed by the Thai parliament. Boonyapisomparn said she didn't expect it to be dealt with until after general elections set for May, to allow time for more advocacy and awareness-building.
The recent Hong Kong ruling could crop up in Thailand's legislative debate as it debunked some of the logic and arguments that are used "to exclude trans people", said Kyle Knight, a senior researcher focusing on LGBTQ rights at the NGO Human Rights Watch.
"The beauty of it was the judges didn't just give the conclusion, but they really went through and destroyed the counterargument [that's] not unique to Hong Kong," he said.
Lawyers representing the Hong Kong government had tried to argue that requiring trans people to undergo reassignment surgery before recognising their preferred identity was necessary as it could otherwise cause embarrassment if the people were made to strip naked for decontamination in the event of a "chemical, biological, radiological or nuclear attack" – a suggestion the judges dismissed as "fanciful".
Boonyapisomparn said she welcomed any international pressure on Thailand to become more gender inclusive and called for trans people such as herself to be included in the process. But she questioned "how Hong Kong can help send a message to the policymakers and Thai government".
Uncertainties remain
Hong Kong's government can no longer impose surgery on trans people as a precondition for wider gender recognition, according to the recent ruling. But as observers including Knight have noted, the court didn't specify how changes of gender on identity cards should be handled.
Winter, the Australian scholar, said a self-determination model "in its purest form", such as that adopted by Argentina, allows transgender people to officially change their gender without the need for hormone treatments, surgeries or a psychiatric diagnosis – though some jurisdictions will request witness statements or proof that the person has been living as their preferred gender for a set period of time.
A more middle-of-the-road approach may involve diagnosis by a doctor and assessment by legal professionals. Britain employs such an approach, with the government in Westminster recently blocking the devolved Scottish parliament from adopting a more progressive self-declaration system, in a contentious move.
Whichever route Hong Kong chooses, Henry Edward Tse, one of the two litigants in the recent court case, is certain that the city has already made history.
"Victory at the Court of Final Appeal has set a historic milestone for Asia's movement and opened doors for our neighbours," he said.